If you looked at my Netflix history, you might think I had some sort of amnesia because I am constantly rewatching Gossip Girl.
What's not to love about this iconic series? We're talking limo rides to class, preppy uniforms, and Manolo's to match! And of course, we can't forget Chuck Bass.
And, yes, I'm STILL watching GG, and that's because even years after that show has ended, I can't get enough of the fashion. While some of the Gossip Girl styles would surely have modern day Blair Waldorf telling someone off, a lot of it can still be worn today with a few twists.
Whether you prefer Serena or Blair's style more, the styles on the show have a little something for everyone. Here are my favorite Blair and Serena trends that are still 2020-worthy:
Related reading: I Dressed Like Gossip Girl Characters for a Week & Here's What Happened
Headbands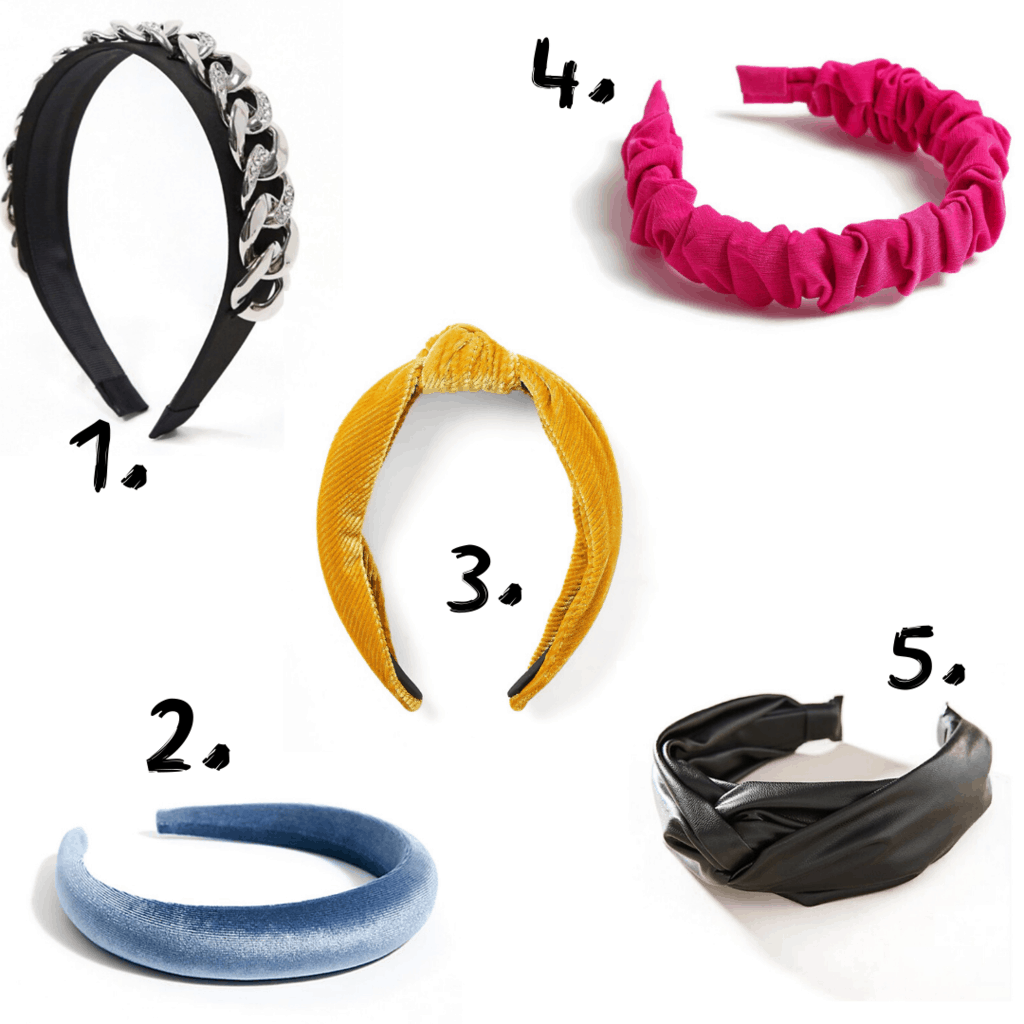 Products: Headband 1 – Asos, Headband 2 – Free People, Headband 3 – River Island, Headband 4 – Topshop, Headband 5 – Anthropologie
So distinguishably Blair, the headband is the trademark of her minion army, myself included! It's hard to not see the influence of Blair Waldorf when we talk about the resurgence of headbands.
Hair accessories have been coming back in waves; first scrunchies, then barrettes, and this year headbands. Try different headbands with different textiles, colors and accessories — the options are endless!
Colored Stockings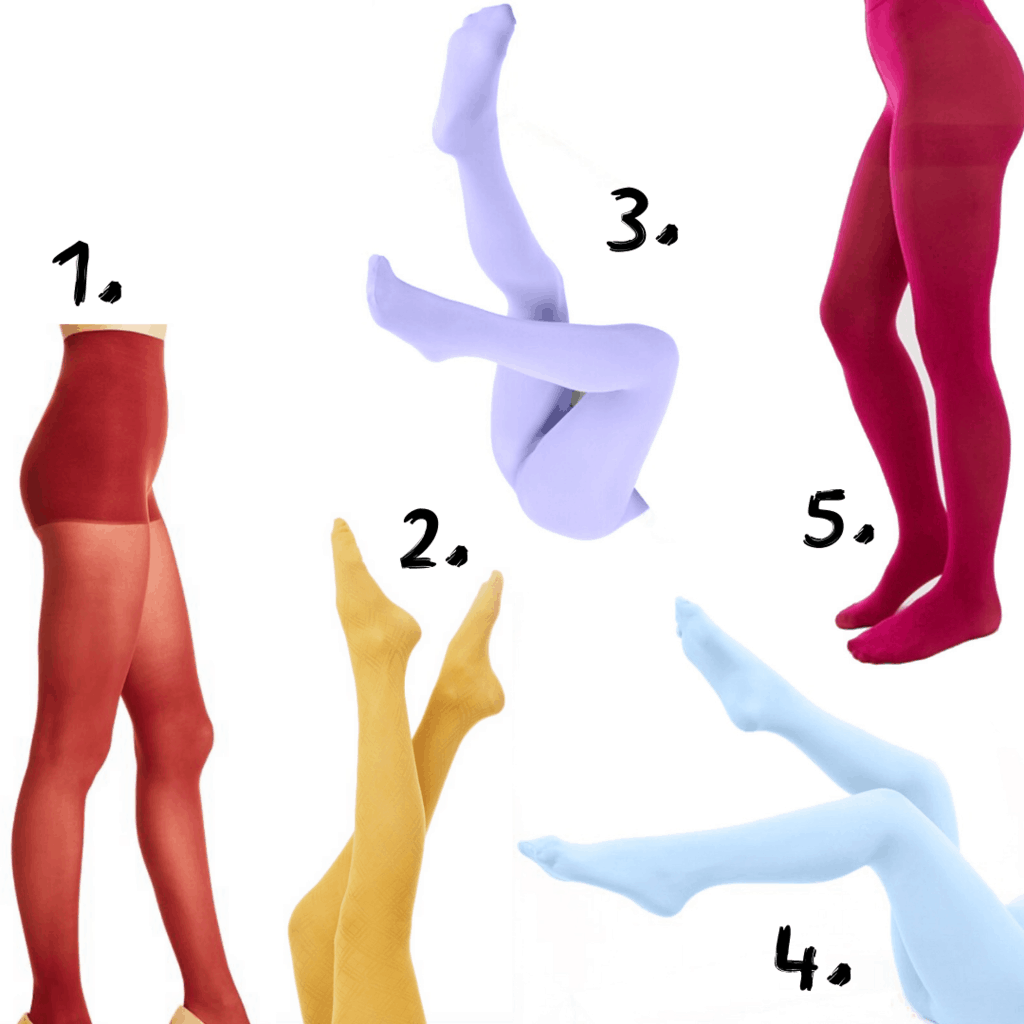 Products: Red Tights – DKNY, Yellow Tights – Forever 21, Lilac Tights – We Love Colors, Baby Blue Tights – We Love Colors , Hot Pink Tights – Asos
Skin colored tights and black tights are essential to cover up in cold weather. However colored tights not only keep you warm, they upgrade your outfit in true Gossip Girl style.
A standout pair of stockings can give an otherwise bland outfit a double take factor. (Double take factor: when an outfit is so wow, you gotta stop and look again.) And no one understands the double take factor more than the queen of the Upper East Side, fashion entrepreneur and Gossip Girl target Blair Waldorf.
Pearls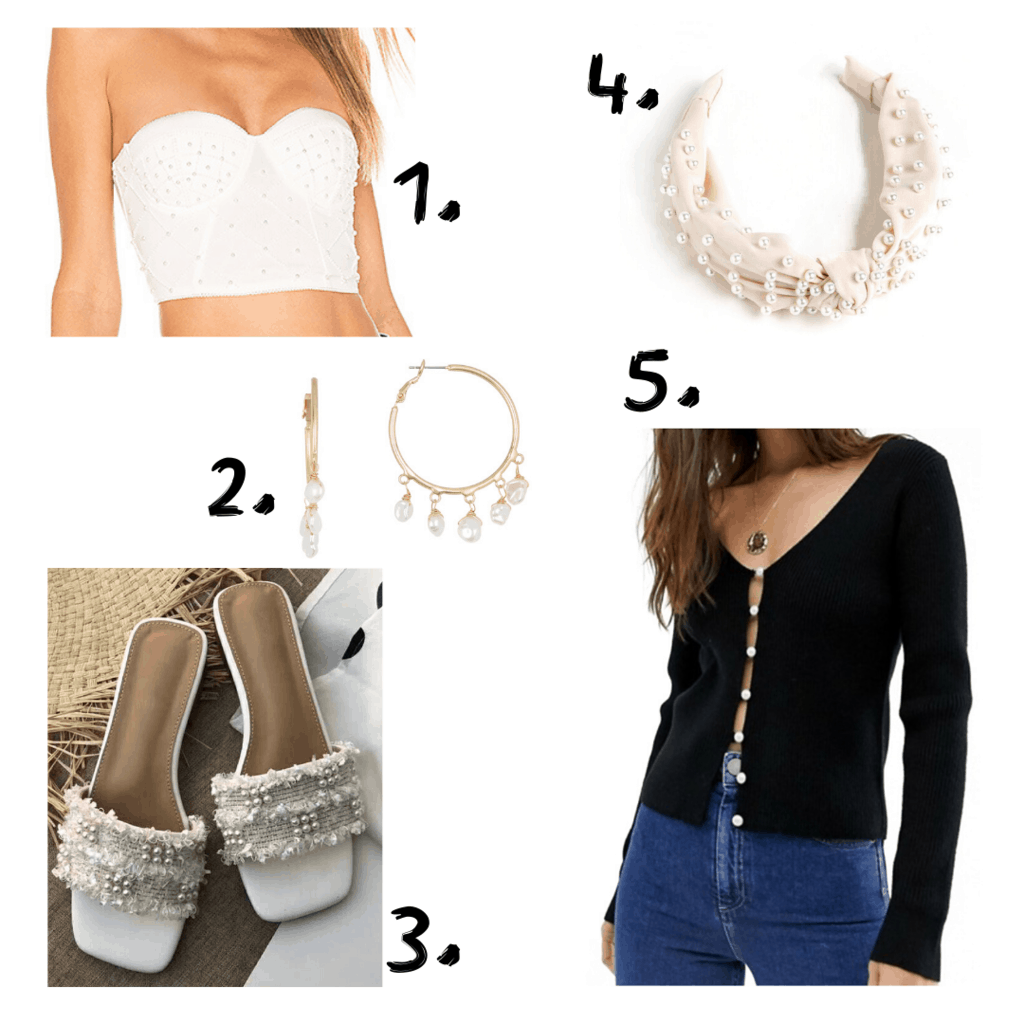 Products: Bustier Top – Revolve, Pearl Hoop Earrings – Nordstrom Rack, White Sandals – Goodnight Macaroon, Light Pink Headband – Francesca's, Black Cardigan – Asos
Pearls are a universal symbol of elegance, so it's no wonder Queen B herself was an avid fan. However, for most young adult women like myself, there aren't that many occasions to wear pearls.
That said, I guarantee that B would approve of the new trend of natural pearls as casual accessories.
Even more 2020? Pearls on clothes! I'm obsessed with pearls as cardigan buttons! And that headband couldn't be more Blair.
Pops of Bright Colors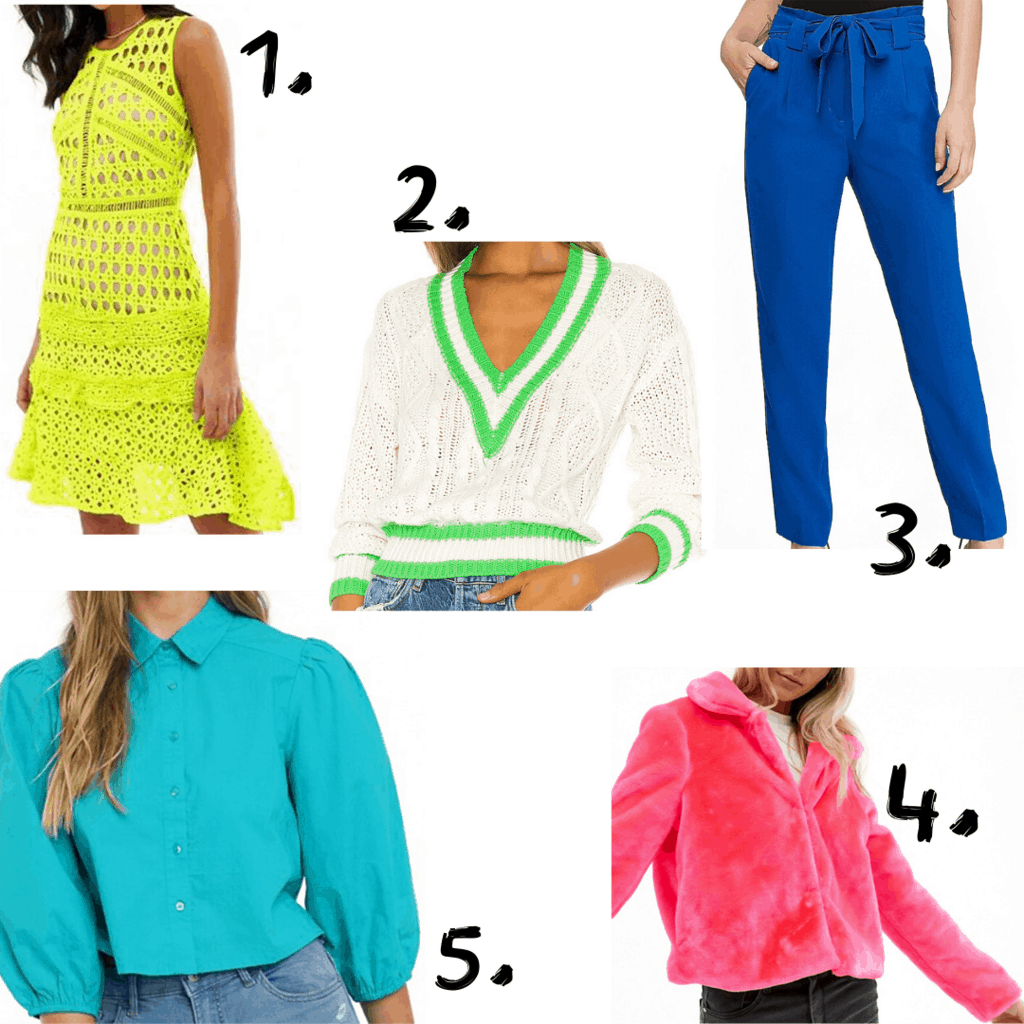 Products: Yellow Dress – Asos, Embroidered Sweater – Revolve, Blue Pants – Express, Pink Faux Fur Coat – Asos, Turquoise Blouse – Asos
Both S & B love a pop of color. From Serena's bright blue pants to Blair matching her bright green winter cape with a highlighter yellow purse, the show was never short on bright hues.
Why did they wear such bold colors? Because they were never scared to stand out.
This year, make it your fashion resolution to show people who you are, whether that's rocking bold colors or wearing all black.
Gold pieces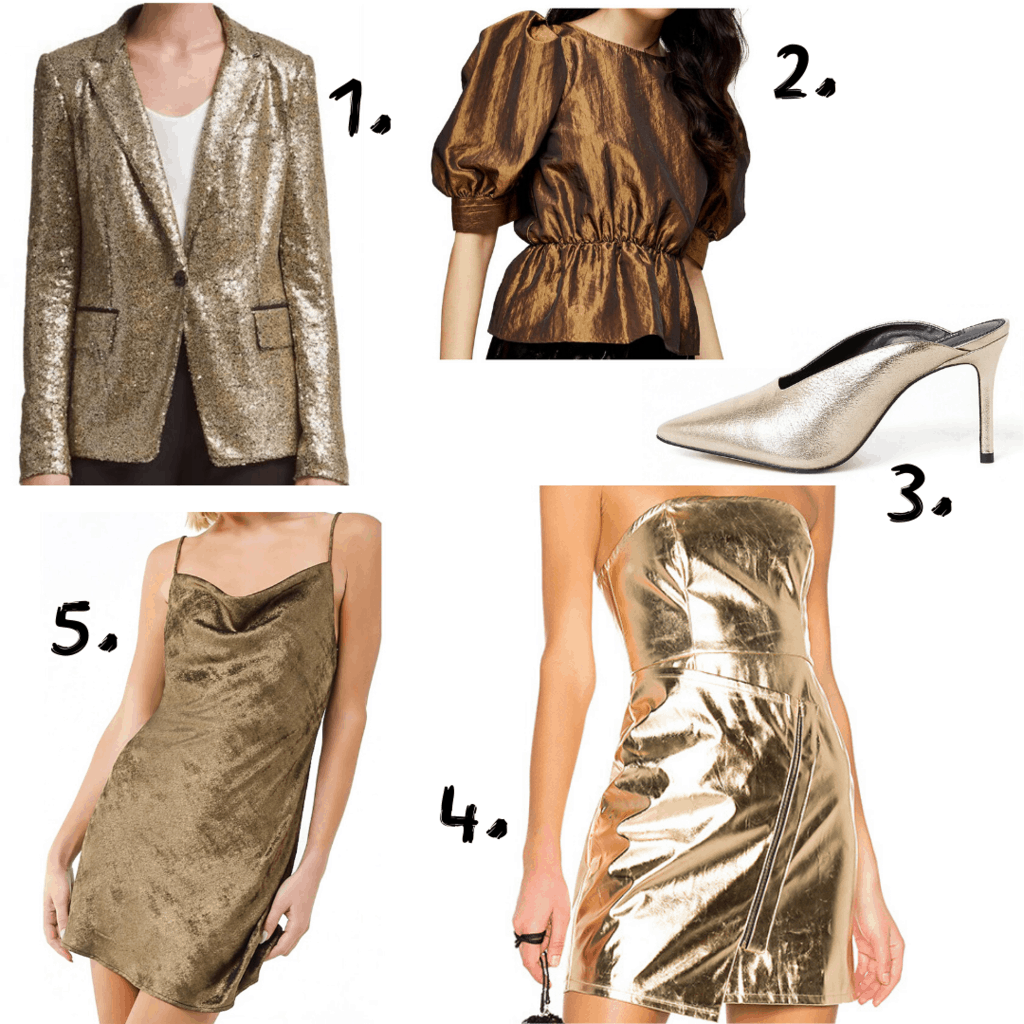 Products: Blazer – DKNY, Blouse – Topshop, Heels – River Island, Metallic Dress – Revolve, Slip Dress – Forever 21
Serena knew how to rock a gold dress, especially with her gold hair and golden skin tone to match. While for a while there it seemed like gold dresses had become tacky, but guess what? They're back!
Vogue Italy was the first to announce the rising trend of the gold dress in 2020 through its September issue of 2019, and I'm here for it. Don't stop there, though — let's rock gold everything for a gold year.
While I have my fingers crossed for more seasons, I'll be adding these Gossip Girl styles to my wardrobe for the first year of the new decade and you should too!
What Gossip Girl styles do you love?
For more Gossip Girl content, be sure to see our list of the 15 best Blair Waldorf quotes of all time.
Did we miss any of your favorite trends? Should we be wearing any other Gossip Girl worthy trends in 2020? Let us know!