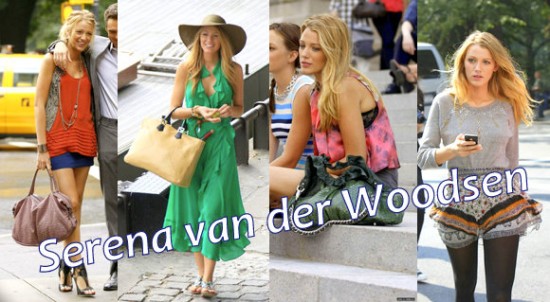 You guys seemed to love the post on Gossip Girl Fashion – Seasons 3 and 4: Blair Waldorf that I wrote a few weeks ago, and a ton of you requested that Serena van der Woodsen be the next character whose style we spotlighted.
Our original Gossip Girl Fashion series was written a couple years ago, and, of course, each character's style has evolved since then. These new articles focus on Seasons 3 and 4 and each character's new sense of style. Below, I've broken down Serena's outfits into her favorite pieces, so it'll be easy for you to make her style your own!
Serena's New Style
After graduating from Constance, Serena has continued her reign over the island of Manhattan while at Columbia University. Even though she's still dealing with rumors, dating drama and her best friend's scheming, Serena's style has transitioned effortlessly from private school plaid to chic, glamorous comfort.
Serena has always been a pro at mixing unexpected accessories, fabrics and trends – whether she's pairing a sequined dress with a denim jacket, or a designer gown with messy hair. The best way to describe her style? Effortless glam.
Serena's New Fashion Essentials
Embellished Tanks
Tank tops are a huge part of Serena's wardrobe, and for good reason – they're easy to mix and match with anything in your closet, and also fun to dress up or down. Our favorite Gossip Girl wears hers loose with short-shorts, tucked into high-waisted pants and skirts, or with her favorite pair of skinny jeans. The best part? It's really easy to find budget-friendly tanks!
Product Information: All tops from Forever 21
Bohemian Touches
A huge reason that Serena's look always appears to be effortless is because she wears pieces that are loose, comfortable and natural (in contrast to Blair's fitted, structured choices). Bohemian looks also lend themselves easily to mixing and matching with Serena's more glamorous pieces, as they create a great contrast to the typical Upper East Sider luxury.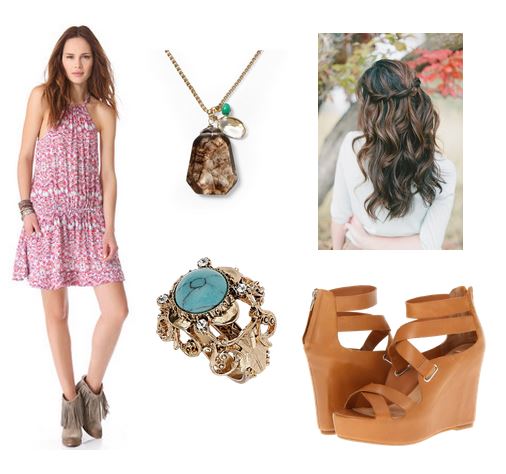 Product Information: Vest, Necklace and Jeans – Forever 21; Hat, Dress – Urban Outfitters
Unexpected Accessories
The best part of every Serena ensemble, of course, is the accessories! No matter what occasion she's dressing for, Serena is always rocking fun jewelry, amazing shoes or funky hair pieces. Rocking accessories with personality is definitely the easiest way to bring a little bit of Serena-style to your wardrobe. No matter what your style is, add a couple funky rings, or a great pair of brightly-colored heels to get that unexpected, effortless look.
Product Information: Fedora – Urban Outfitters; all other items – Forever 21
Serena's Hairstyles
Unlike Blair's sophisticated ponytails and curls, Serena sticks to messy, natural hairstyles. When her thick blonde hair isn't down, she wears it in undone ponytails and buns. Serena is also a fan of using bobby pins to keep sections of her hair away from her face. Want to get her look? Here are a couple how-tos!
Tying it All Together
Over the last four seasons, Serena has stayed true to her bohemian, yet glamorous spirit. As she's grown up (and moved on from school uniforms), her look has become more pulled-together and mature, while still maintaining its effortless nature. She's never been confined to the normal Upper East Side fashion expectations and that's why Serena has become such a fashion icon!
Your Thoughts?
What do you guys think of Serena's style from these past couple seasons? Are you more of a preppy Blair or Serena wild-child? How do you think Serena's style has evolved since the first season of Gossip Girl? I love hearing from you guys so be sure to leave a comment!