This post may contain affiliate links, which means we may receive a commission if you purchase through our links. Please
read our full disclosure here
.
In honor of the new season of Gossip Girl, it seems only fitting that there also be an update to the original Gossip Girl fashion series that Zephyr wrote a while back.
While our original Gossip Girl fashion posts were written during the show's first season, each character's style has evolved considerably since then – so over the next few weeks, I'll be providing updated guides to each Gossip Girl character's style during seasons 3 and 4. First up? Blair Waldorf.
Blair's New Style
Blair, played by Leighton Meester, is now an undergrad at Columbia University and after a summer abroad in Paris with her BFF, her style has definitely evolved from her season 1 style of school uniforms and a headband every day.
Although it's still rare to see her in anything but dresses, Blair's style is now more adventurous and playful than her wardrobe was during the first couple seasons. But the great thing about Blair is that she always manages to look pulled-together and classic.
Blair's New Fashion Essentials

Tailored Skirts
Everyone's favorite bad girl is still wearing skirts and dresses, but gone is the blue Constance Billiard plaid. So far this season we've seen her rock bright pastels, unexpected mix-and-match florals, and subdued laces and tweeds. Blair is obviously a fan of the mini skirt – but she always keeps it classy by opting for an a-line or looser fit (rather than something skin tight).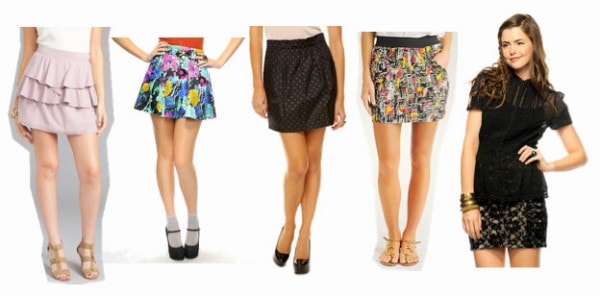 All skirts from Forever 21

Unique Tops
Although she no longer wears boring button-up oxfords and polos, Blair's new wardrobe is still full of classic-fits. Collared shirts with a twist, tailored v-necks and fitted sleeveless blouses are all go-to staples for Blair this season, but they usually include unexpected patterns and detailing. The way she mixes classic tailoring with a fun print or girly accessories is what makes her new style unique.
Tops from ASOS, ASOS and ASOS, Forever 21

Classic Accessories
These days, Blair keeps her accessories simple. She utilizes belts to cinch in her waist and pull any outfit together. Other than that, a few classic pieces of jewelry and a chic pair of sunglasses are all you need to steal her look!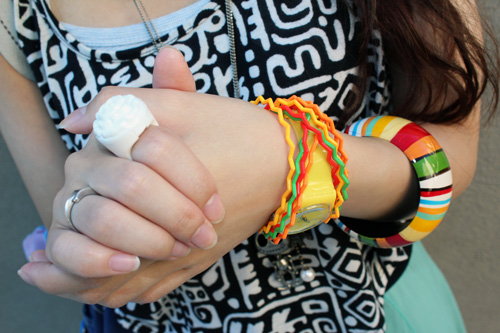 From left to right: Madewell, Wet Seal, Pacsun, Forever 21, Anthropologie, ASOS, Gap
Blair's Hairstyles
Another change that's been evident over the past few seasons is Blair's departure from perfect-curls and plaid headbands. Recently she's opted for more natural, sophisticated styles which really let her natural beauty show through. Here are a few easy styles to try:
A low ponytail always looks pulled-together. To step it up a notch, keep one strand outside of the ponytail and wrap it around the hair elastic. Want a quick how-to? Check out this YouTube video.
Braids are also a go-to style for Blair this season. Not coordinated enough to french braid? Me either. But a simple braid is just as classic. Feeling ambitious? Here's a detailed video on how to french braid.
My favorite traditional hairstyle (and a favorite of Blair's) is half-up, half-down. Up the chic factor by using a pretty clip to secure the section of hair.
Tying it all Together
Overall, Blair's new style has stayed true to her traditional, classic roots, but has evolved to include a few unique twists. She always looks put-together, but as she's gotten older she's started to experiment with different colors, prints and fits. Want to recreate her look? Invest in a few high-waisted skirts and tuck a top of your choice into the waist band. Instant chicness!
Your thoughts?
What do you guys think of Blair's more mature style? Do you miss the Constance Billiard uniform and super-preppy accessories? How about her colored tights and curls? I love hearing from you guys so be sure to leave a comment!