This post may contain affiliate links, which means we may receive a commission if you purchase through our links. Please
read our full disclosure here
.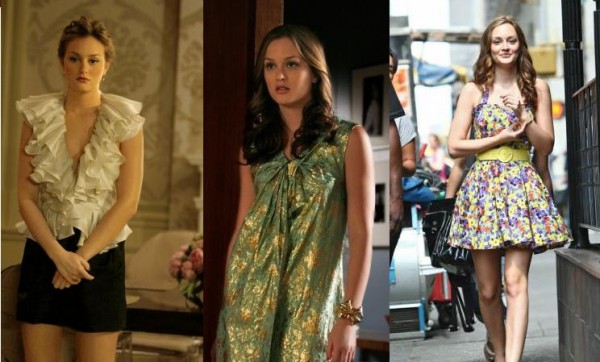 Now that it is the middle of the summer, it's time for us to start pondering about how we will decorate our apartment or dorm room for the upcoming semester. Need some inspiration? We're here to help!
On season 3 of Gossip Girl, our favorite Upper East Siders began college (some of them, anyway) and even the Queen Bee, Blair Waldorf, moved into a dorm room. If you love the way Blair Waldorf dresses, then her interior decorating taste will not disappoint you. Her dorm room does a great job of showcasing her style. Read on for tips on outfitting your dorm to look like Blair's.
1. Blair's Dorm Room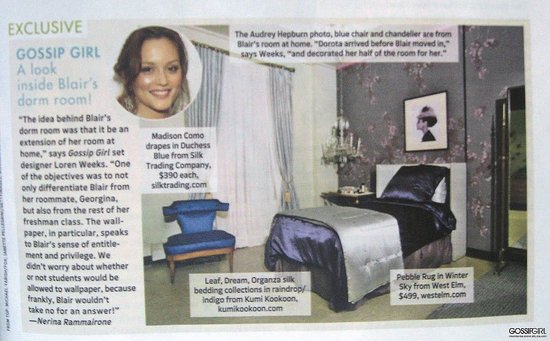 Blair's dorm room is similar to her room at home in that she uses the finest and most elegant materials and accessories. She even uses wallpaper, which is rarely allowed in dorm rooms. Although Blair's exact dorm room is a bit impractical for college students, it is still a great source of inspiration. If you use bits and pieces of her room as inspiration, you can design an elegant room that fits your style and budget. Some ideas include:
Use cool, dark colors such as navy blue, deep purple, black, and even splashes of silver.
Buy satin bedding, which will give off the same sheen as Blair's silk bedding, but is much more budget-friendly.
Include a portrait of Audrey Hepburn, Blair's idol.
Don't use too many patterns; think simple and elegant.
Buy room accessories that look tasteful and luxurious.
2. Bedding Examples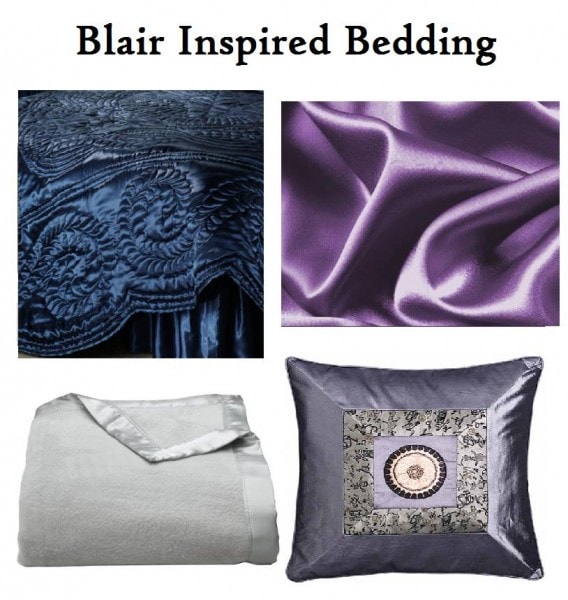 Blue Satin Comforter- Touch of Class, Purple Satin Sheets- Amazon, Silver Throw Blanket- Target, Throw Pillow- Overstock.com
3. Examples of Room Accessories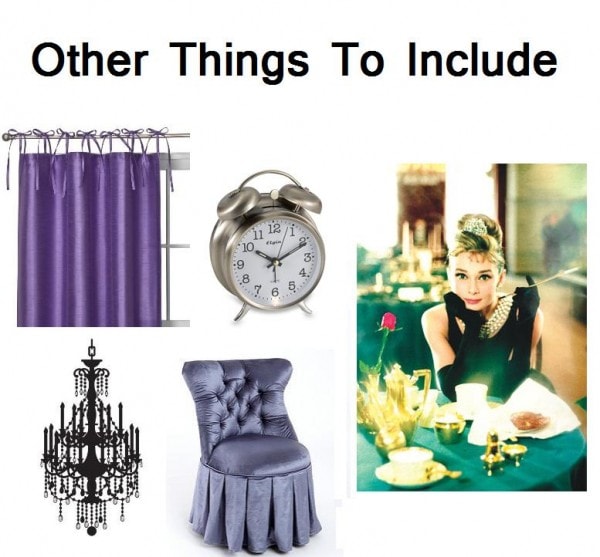 Faux Silk Purple Curtains- Target, Chandelier Wall Decal- Target, Alarm Clock- Bed Bath and Beyond, Majestic Velvet Ruffle Chair- Urban Outfitters, Audrey Hepburn Poster- Delia's
What do you think?
Does Blair Waldorf's dorm room inspire you? Will you use her dorm room as inspiration for your own room? Did this post get you to start thinking about how you will decorate your dorm room? We want to know what you think, so be sure to leave a comment!