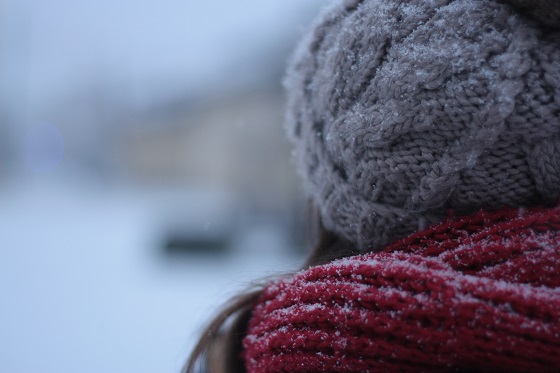 Staying warm while still looking cute is a tough balance to achieve in winter, especially on campus. You likely have to factor in wind, snow, and below-freezing temps when putting together looks, all while trying to avoid looking like Ralphie from A Christmas Story.
Here are three of my favorite winter layering tips that I regularly use when putting outfits together this time of year.
Related reading: How to Layer: The Ultimate Guide to Creating Fashion-Forward Layered Outfits
1. Swap Out Tights for Leggings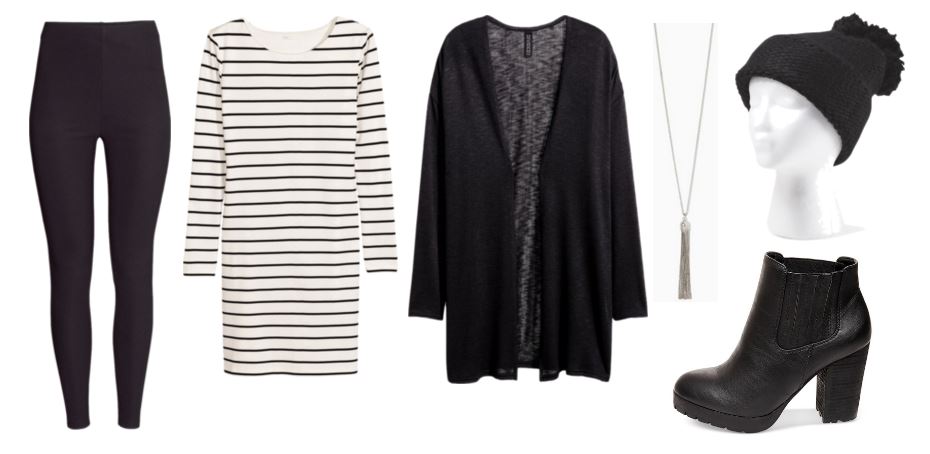 Products: Leggings, Dress, Cardigan, Necklace, Hat, Boots
An easy way to avoid freezing in your dresses and skirts during winter is to pair them with leggings instead of tights. Leggings are usually made from thicker material, and will keep you warmer than tights while creating the same look.
Throw on a cardigan and beanie for extra warmth, and add a fun necklace and a pair of booties to pump up your look. You'll be comfy and warm but still look amazing!
2. Wear Thigh-High Socks with Skinny Jeans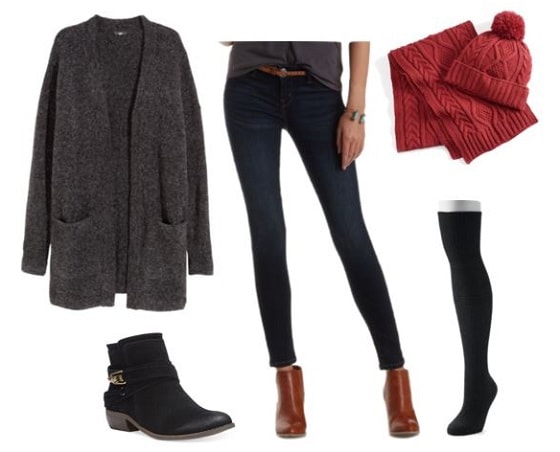 Products: Cardigan, Jeans, Boots, Socks, Hat & Scarf
This unique look is ideal for really cold days – it's bold, unexpected, and super cute. Wearing thigh-high socks over super skinny jeans (this won't work with any jean that's even slightly loose, for obvious reasons) will keep your legs insulated without losing the skin-tight look. Adding booties to this look will make your legs appear mile-long.
Pair this combo with an oversized cardigan (wear any basic tee underneath) and matching hat and scarf and you are ready to go!
3. Layer Your Tops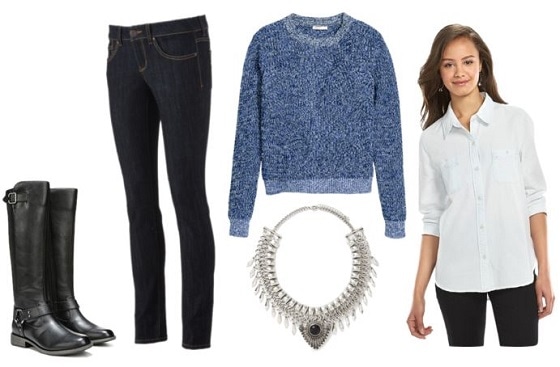 Products: Boots, Jeans, Sweater, Necklace, Button-Down
This is a great look if you want to feel a little more sophisticated. By pairing a button-down under a sweater, you get a very preppy-chic outfit and extra warmth.
I like to pair this top combination with tall boots to keep my legs warm and continue the sleek look. To add a little fun to this outfit, you can throw on a statement necklace that lays just underneath your collar.
What do you think?
Hope you found these tips helpful for when you are putting together your next outfit for a cold winter day! What are your favorite layering techniques? Let us know in the comments!