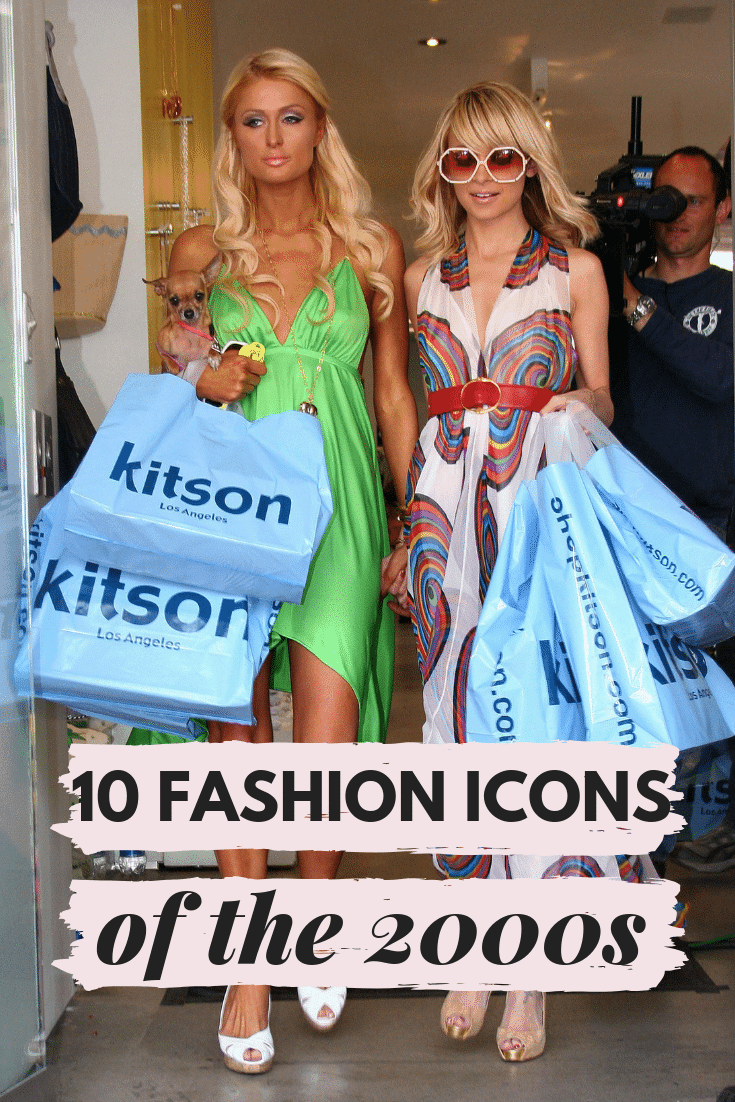 Get ready to feel some intense nostalgia mixed with some major embarrassment as we look back at 2000s fashion and the most fashionable stars of the 2000s.
As you probably remember (if you haven't blocked it out), the 2000s were filled with fun fashion statements like halter tops, shimmery lipgloss, trucker hats, lace-up jeans, bedazzled jean pockets, choker necklaces, gaucho pants, sweats with "JUICY" written across the butt, and studded belts. Ah, *memories*.
Let's not also forget some of the more shameful 2000s fashion trends like popcorn shirts, airbrushed graphic tees, ultra-ultra low rise jeans, and missing back pockets.
Regardless of the trends that we look back on with admiration or shame, there is no question that we all wanted to be just like these Top 10 Celebrity Fashion Icons of the 2000s:
1. Britney Spears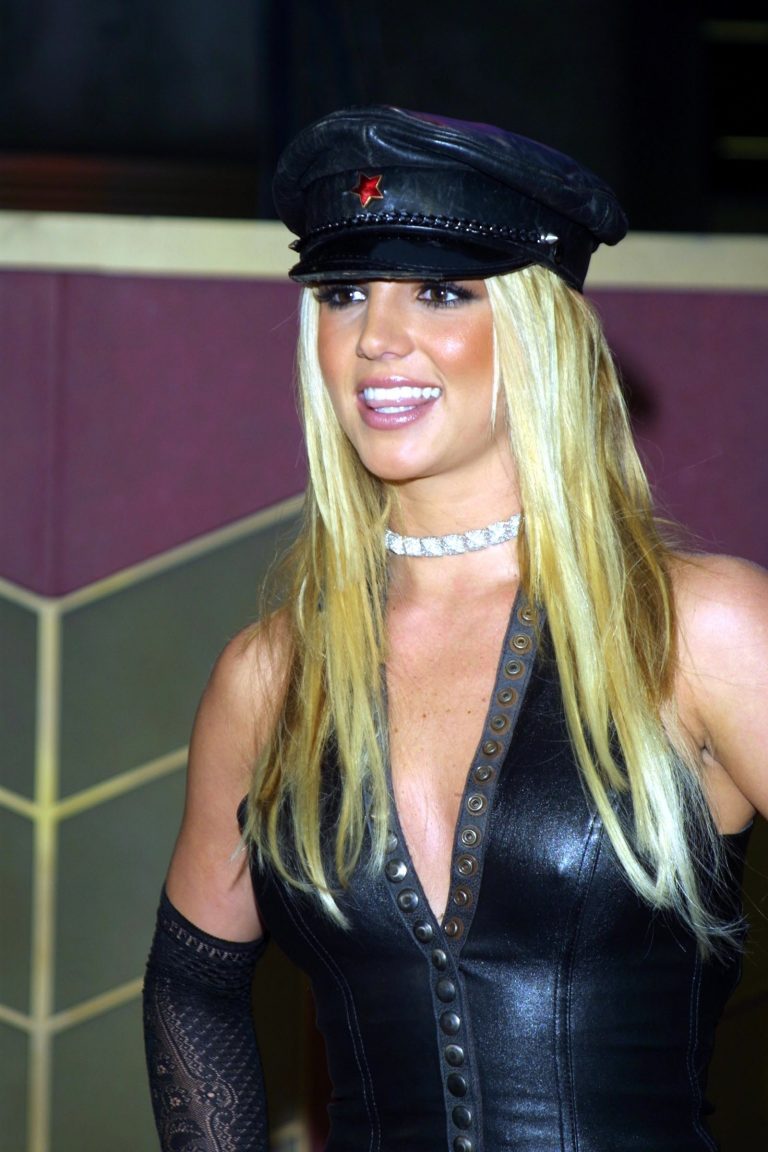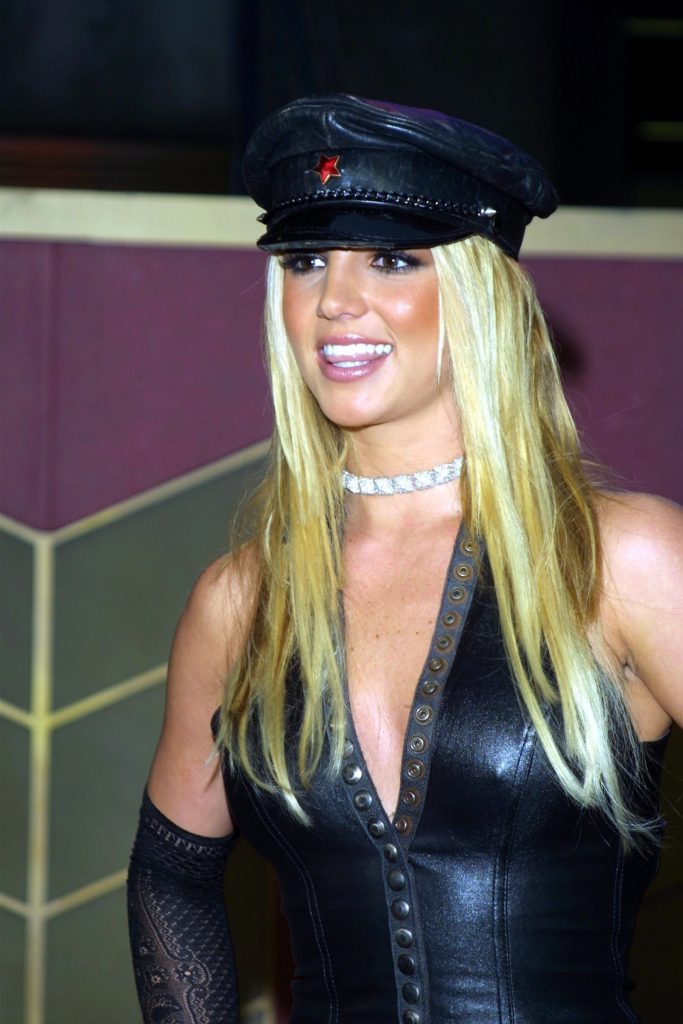 Britney Spears was already a pop star from the 1990s, but she hit mega-celebrity status in the early 2000s thanks to hits like "Oops, I Did It Again" and "Toxic" soaring through the pop charts.
Britney was notably sexy, as seen in her music videos, I'm A Slave 4 U and Toxic. Her off-duty fashion was often just as sexy as she rocked crop tops and low-rise jeans, and often went out braless.
She's also known for the iconic denim dress she wore to the 2001 AMAs alongside matching boyfriend at the time, Justin Timberlake.
There is no questioning that Britney Spears was both a notable fashionista and a sex symbol of the 2000s.
For more on Britney's look, see our guide to Britney Spears' 2000s style.
2. Beyoncé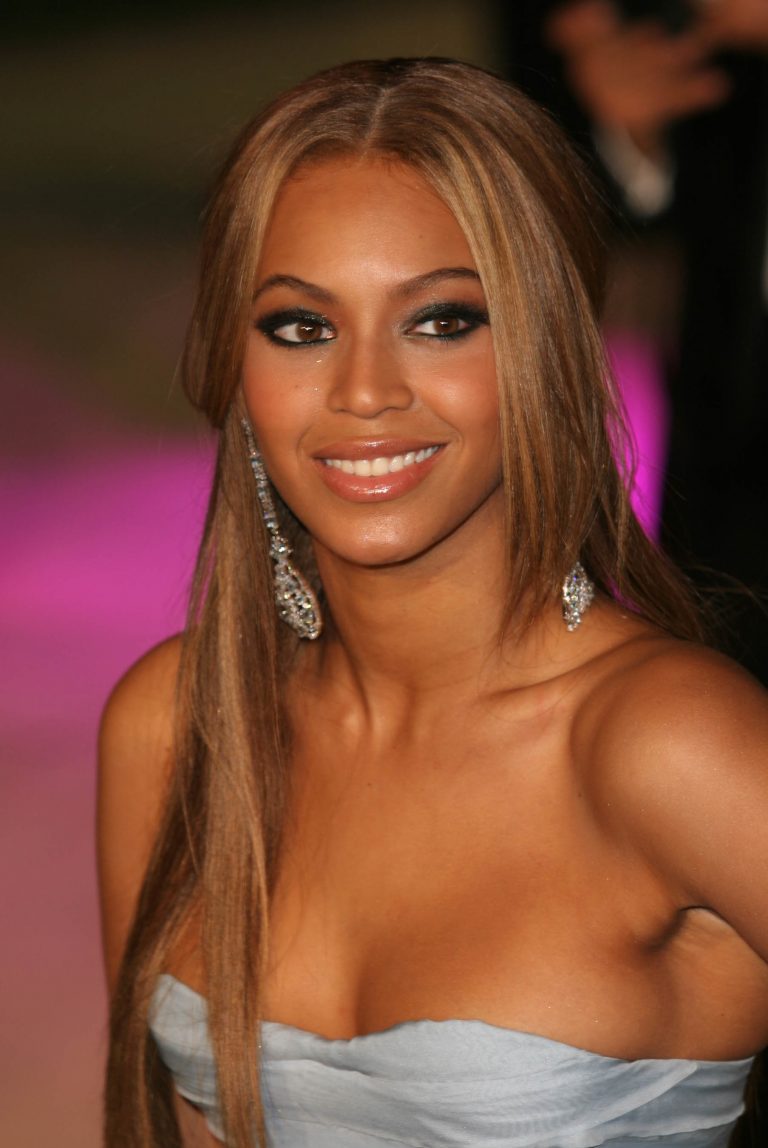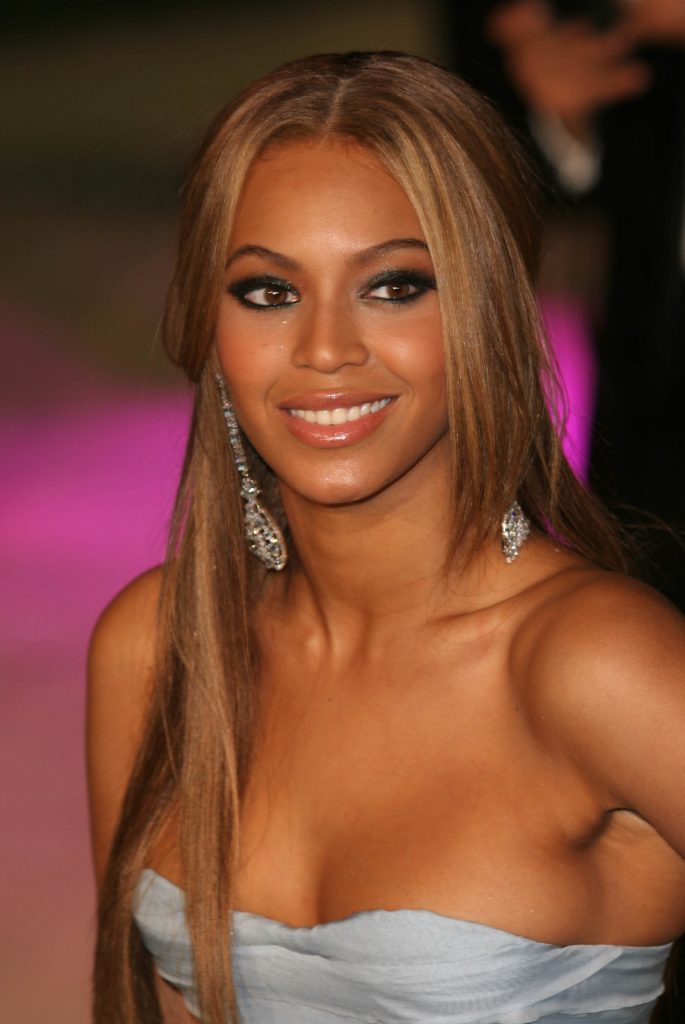 Before Beyoncé became Queen Bey, she was in a music group that we all know and love, Destiny's Child. The trio had a strong fashion sense together, rocking matching outfits (often made by Beyonce's mom!), from camo pairings to ruffled crop tops and skirts.
However stylish her other group members were, Beyoncé led the pack in both musicality and fashion sense. She found artistic ways of flashing skin and loved to flaunt her tight and toned tummy. She was also commonly seen wearing statement hats.
Today, Beyoncé is still a fashionista to be reckoned with. Some women are just born with it.
For a detailed breakdown of Beyonce's fashion sense in the decade, see our guide to Beyonce 2000s style.
3. Sarah Jessica Parker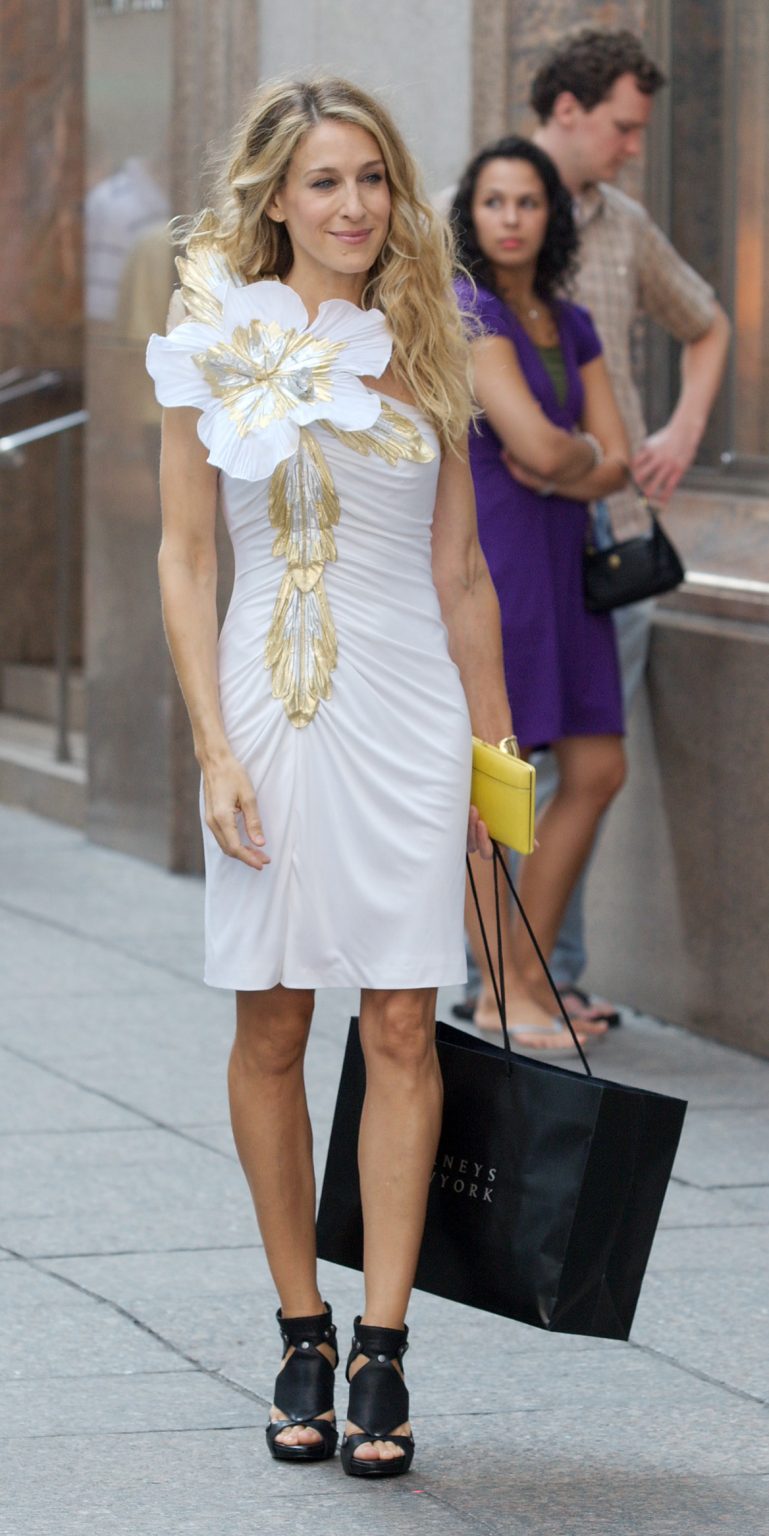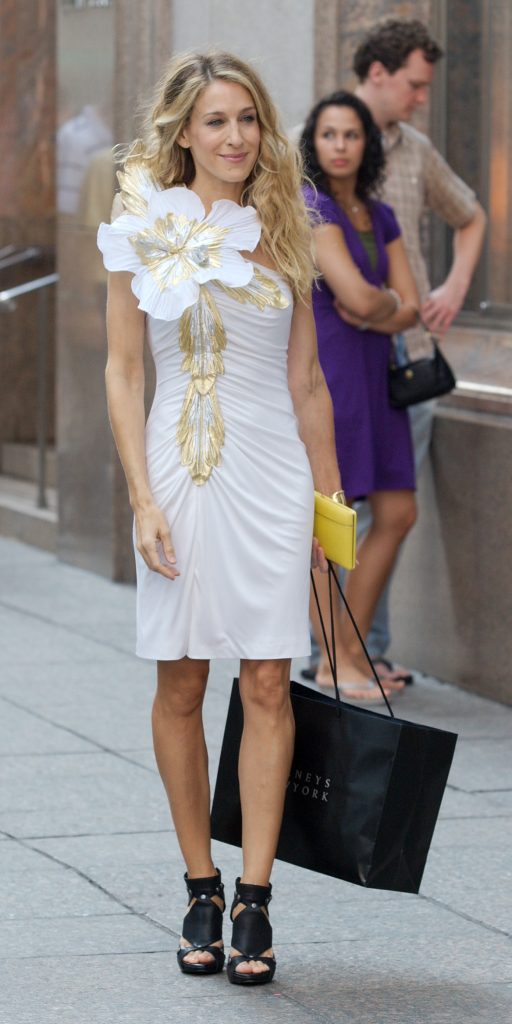 Just the mere utterance of the name Sarah Jessica Parker brings to mind "fashionista." One cannot hear SJP's name without thinking of Sex and the City, a show overflowing with fashion-forward women — with SJP as the glittering star.
Throughout the decade, the actress became known for her elegant and chic style, often wearing soft pinks with black trimmings and always adding feminine flair. SJP had lots of style overlap with her character, Carrie Bradshaw. She was known to pull off tube tops (really, anything strapless), feathers, dainty chokers, and slip-skirts, and even dared to wear all-white (back when that really wasn't done too much).
In the 2000s, SJP was such a fashion icon that if you saw her wear it, it became in style if it wasn't already.
Take a look back at what SJP wore in the 2000s with our guide to Sarah Jessica Parker's 2000s style.
4. Nicole Richie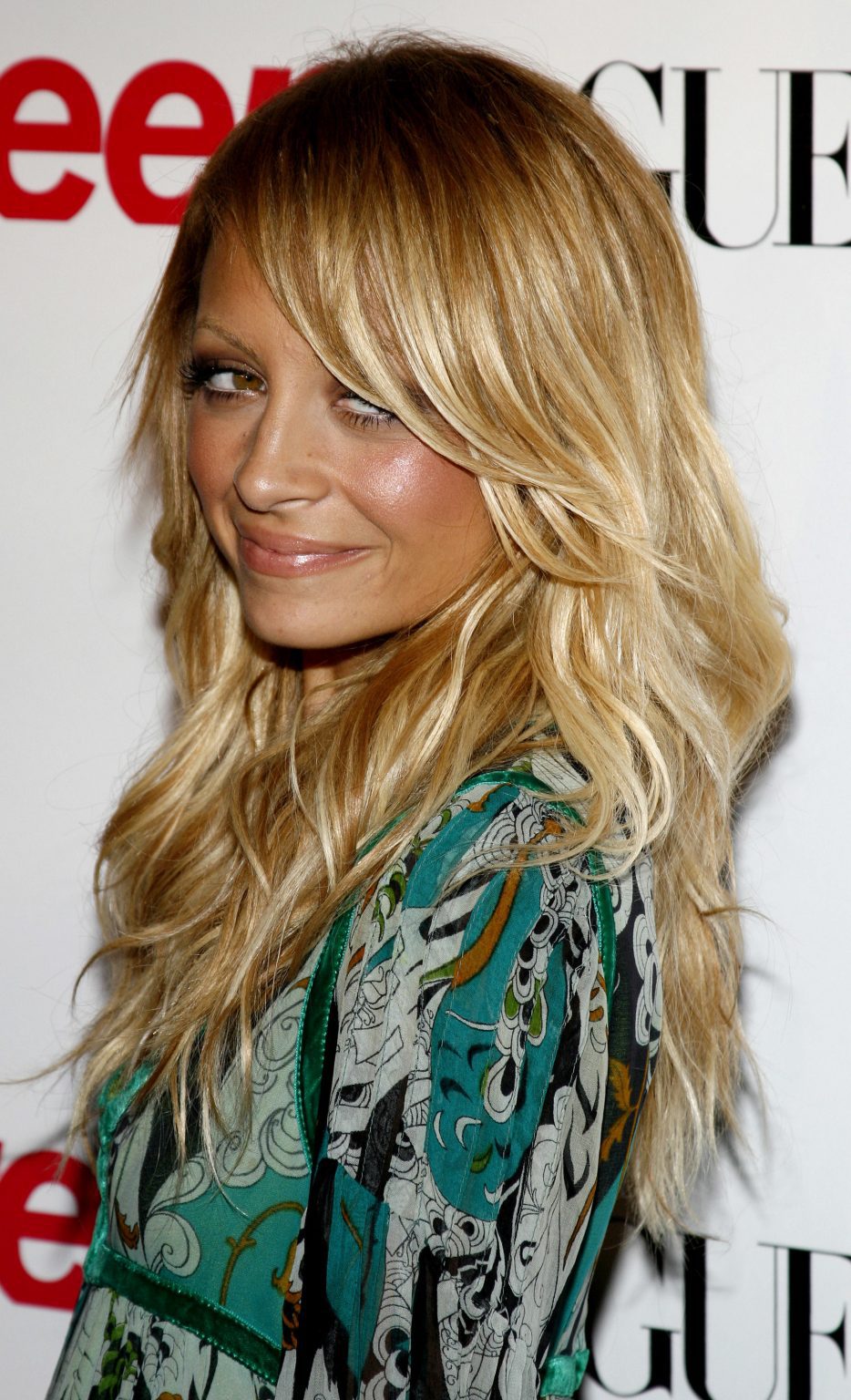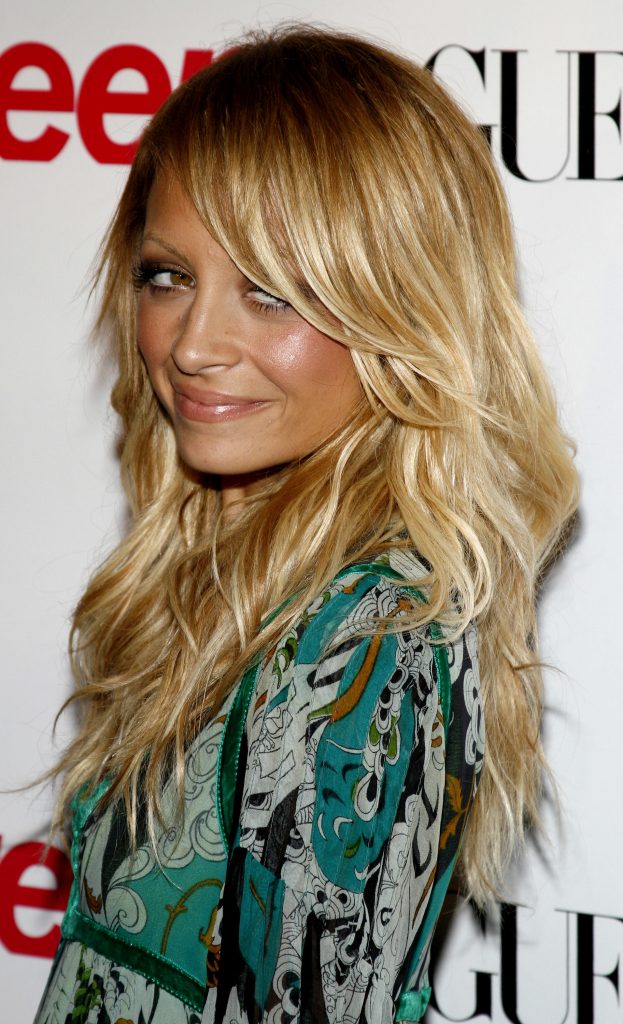 Many of us remember The Simple Life in which Nicole Richie starred with BFF Paris Hilton. Throughout the course of the show, Paris' style remained the same, while Nicole gave herself a complete style makeover. At the beginning of the show, her style was similar to Paris', but she broke out as a style star by the end.
Nicole Richie soon became known for her boho chic style, head scarves, and piles of jewelry. We can also never forget the fun she had with coloring, cutting, and styling her hair.
Nicole always knew how to rock accessories, especially her favorite: a giant pair of oversized sunglasses. So 2000s-chic.
5. Paris Hilton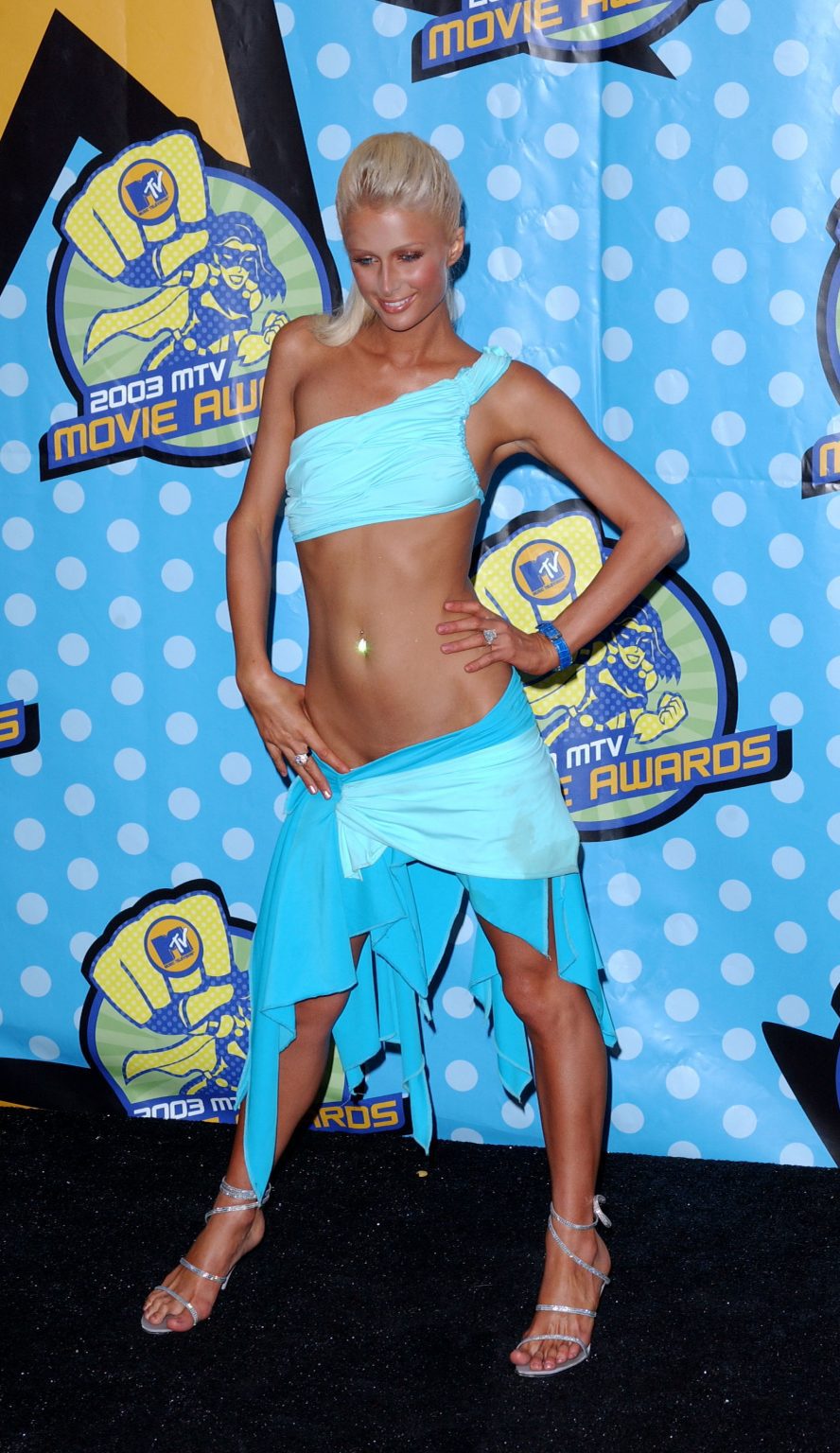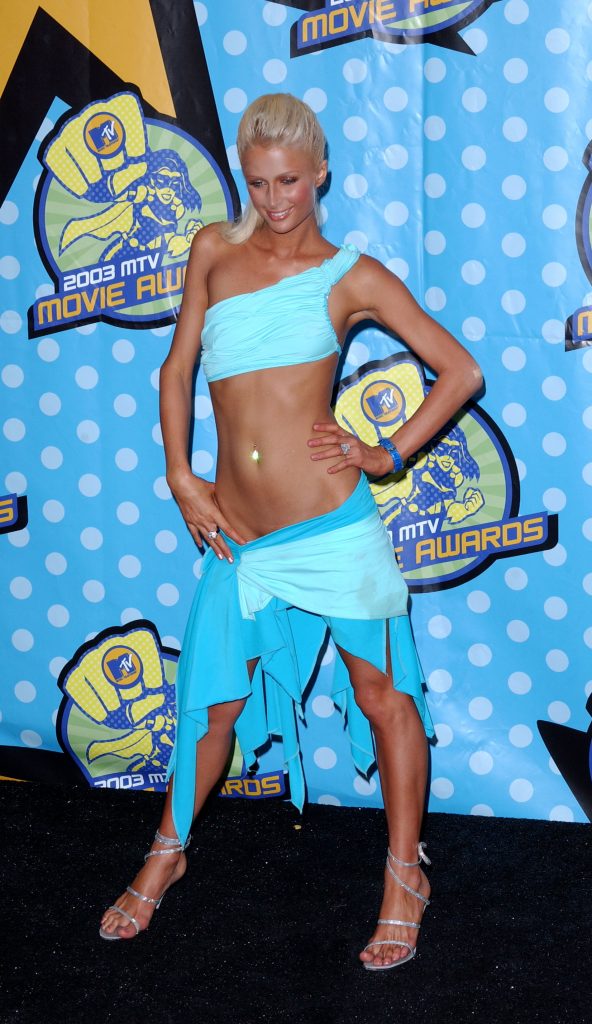 Paris Hilton is arguably the Princess of the 2000s. She created a persona for herself that shot her straight into the limelight. To put this into perspective for those who may not know this yet, Kim Kardashian was once Paris Hilton's closet organizer. Needless to say, many girls dreamed of basking in Paris Hilton's glory — a fact emphasized through her MTV show, Paris Hilton's My New BFF, a reality show where contestants competed to be her new best friend (replacing Nicole Richie after their much-publicized falling out).
Paris could get away with wearing anything she wanted. She loved to shock, often rocking extremely cropped tops and very low bottoms. She was also a huge fan of all things glittery, sparkly, and diamond-encrusted. A girly-girl to her core, she sported pink head to toe, and anything in the color would make her say, "that's hot."
Also Read: Paris Hilton 2000s Style: Ultimate Guide to Her 2000s Fashion Moments
6. Christina Aguilera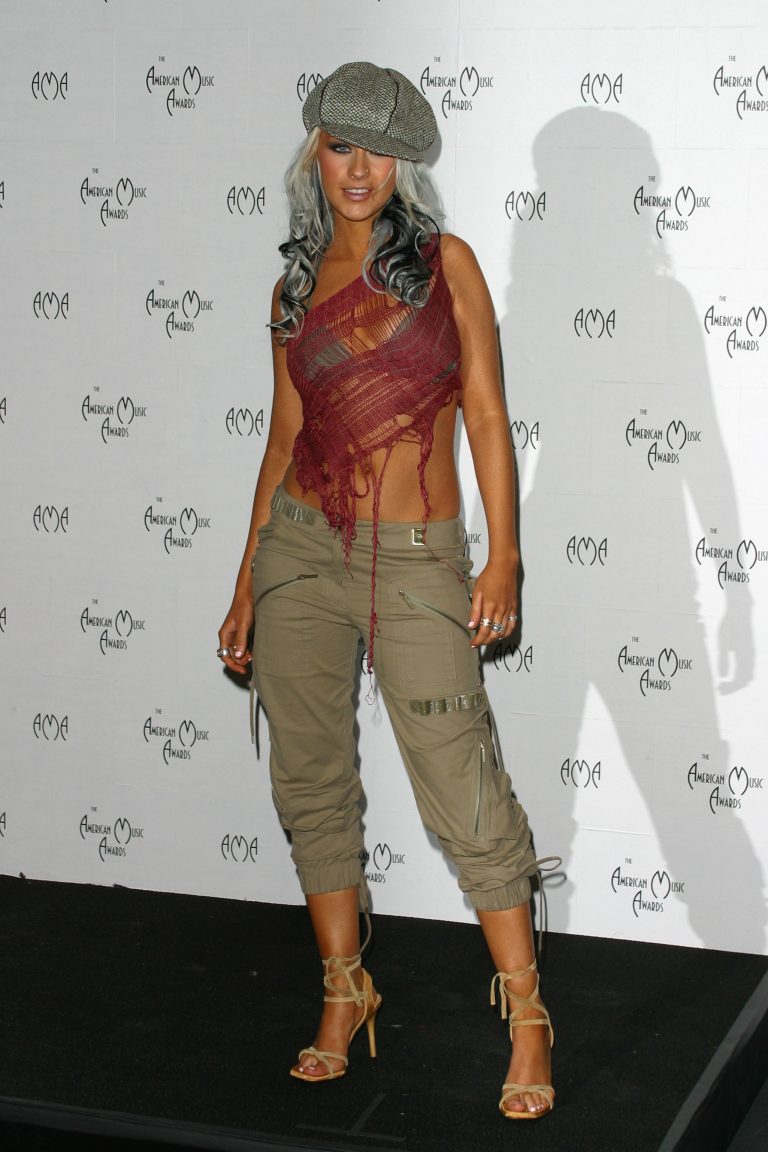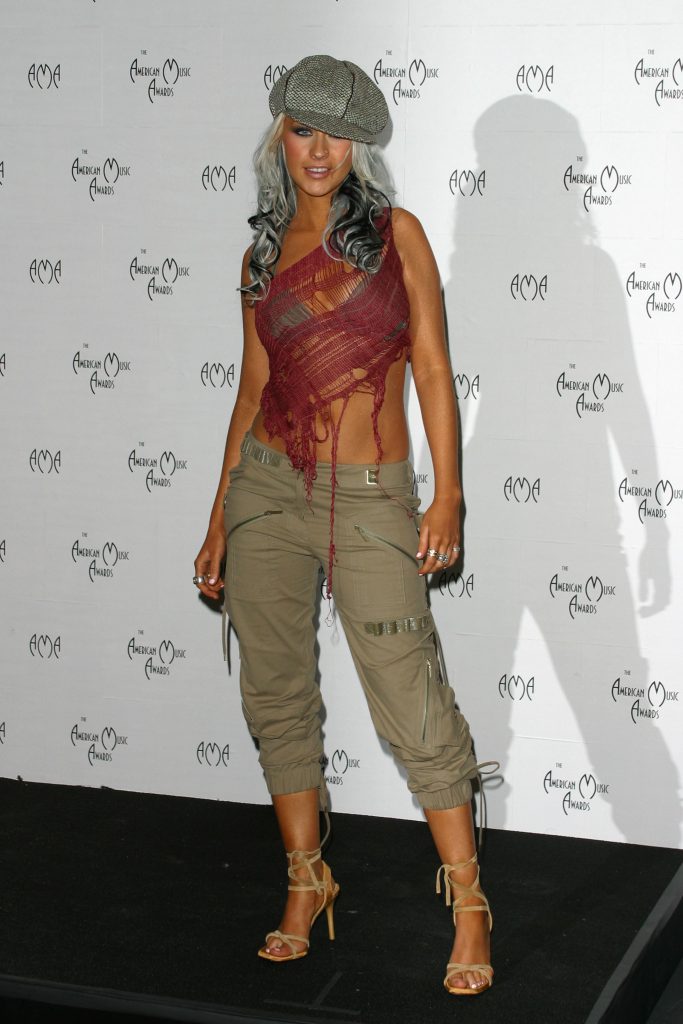 Christina Aguilera was one of the first female pop artists in the 2000s to break away from her good-girl image and embrace raw sexuality head on. The iconic video for Dirrty was released in 2002, creating a very big stir in the pop industry. Not one to stop there, Christina continued to add sex appeal and edginess to her look throughout the 2000s.
Back in the '00s, it was not uncommon to spot Christina pairing a pink and posh look with a little bit of leather, lots of skin, or a general grimy beauty vibe. She also enjoyed pairing a sexy crop top and scarf with sporty, boyish cargo pants and feminine heeled boots.
Xtina was the queen of owning her sexuality, and in the '00s, she set the stage for many a pop star to come.
7. Mary Kate & Ashley Olsen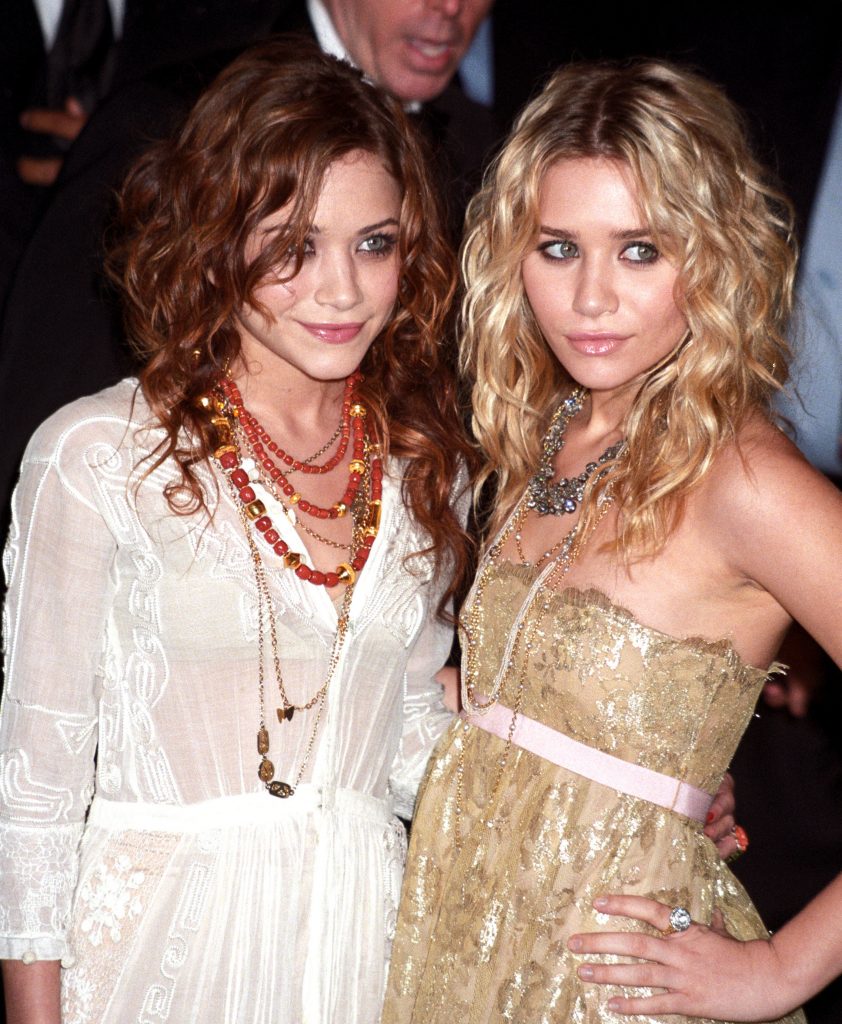 On the opposite end of the fashion spectrum to Dirrty-era Xtina, the Olsen twins were the *teen fashionistas* of the decade. After getting their start on the '90s TV staple Full House, The Olsen twins quickly shot to stardom and even made many of their own movies, becoming major favorites among young girls.
Flash forward to the 2000s, the twins began to push the fashion boundaries, and teen girls everywhere took notice. 2000s-era MK&A commonly switched from a bohemian look — pairing tunics and jeans with gigantic, slouchy Balenciaga bags — to feminine styles — think glossy satin dresses at mid-calf length. Newsboys hats, skinny scarfs, embellished belts, halters, and oversized sunglasses were all signature Olsen Twins accessories. They even started a coffee craze, as they were often spotted at Starbucks, holding venti lattes the size of their heads.
8. Miley Cyrus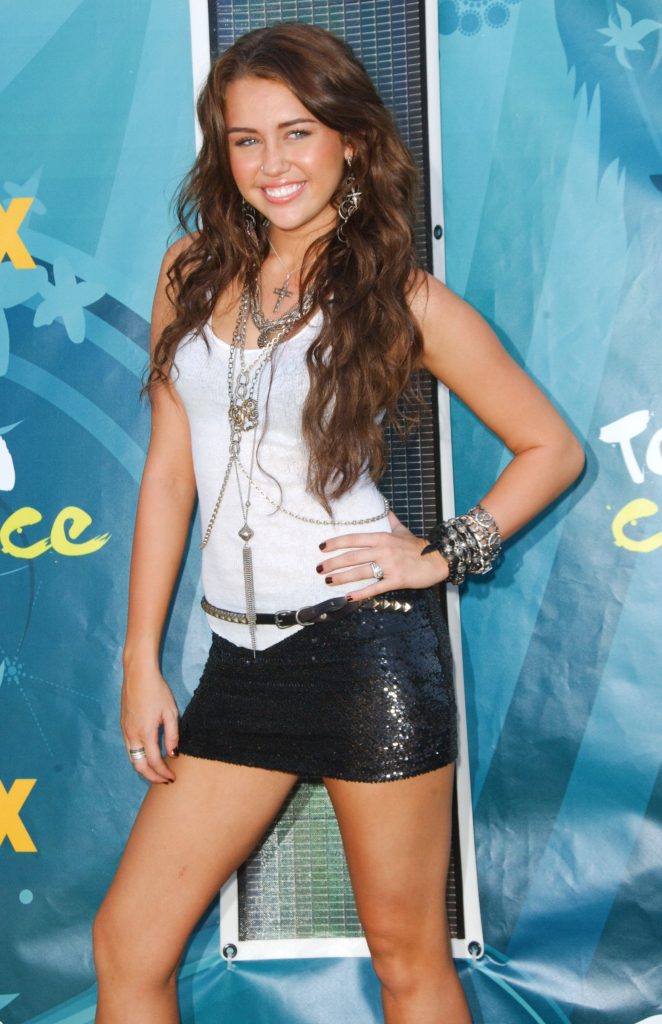 Before she was a controversial pop star, Miley Cyrus was a Disney star in the 2000s, known for her role on the mega-popular show Hannah Montana.
Miley's style during the decade was an equal blend of pop star, country star, and rockstar. She had a knack for mixing cowboy boots, studded belts, and glittery tops in one ensemble and making it all work! Pink leather jackets were not uncommon, either, for a nod to her pop star TV character.
Miley's looks were all over the map throughout the 2000s. For a while, she was often seen wearing a flat cap and peacoat, or a pageboy hat with dark, bootcut jeans and a black leather jacket. Preppy and fun, she could pull off a grown-up look one day and a plaid skirt and tee the next. She also really embraced dresses and never shied from wearing them over a pair of jeans.
9. Rihanna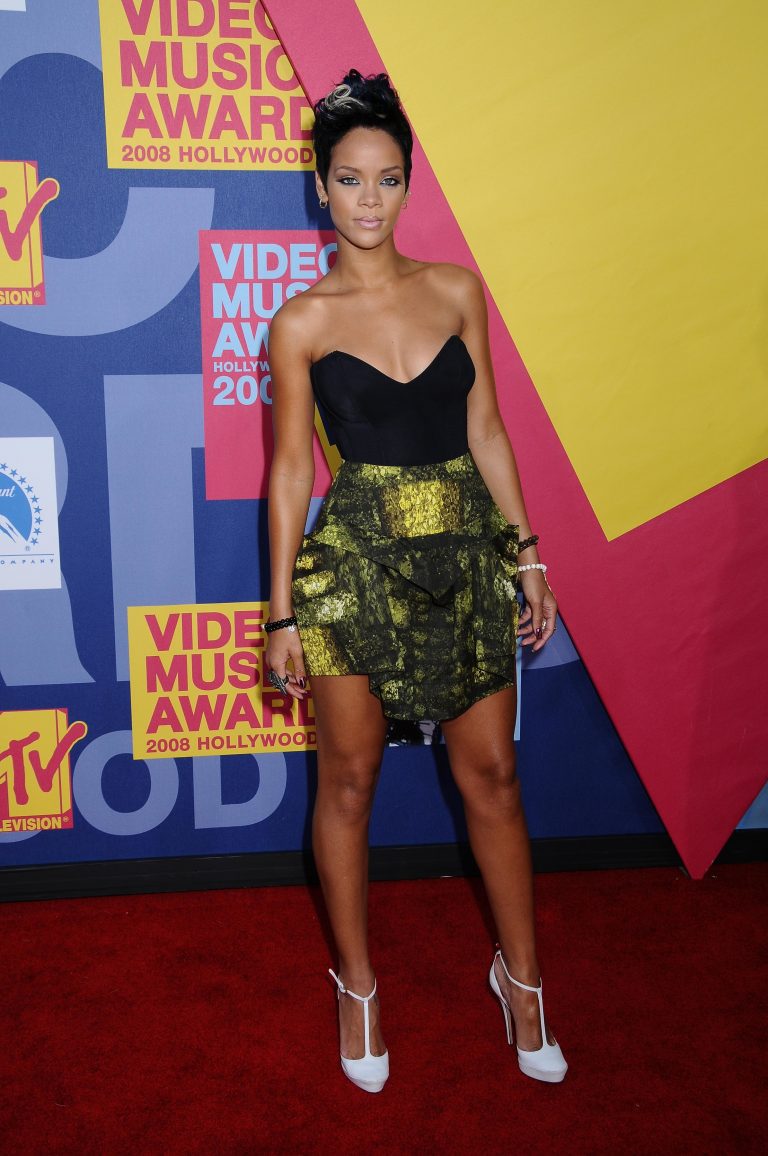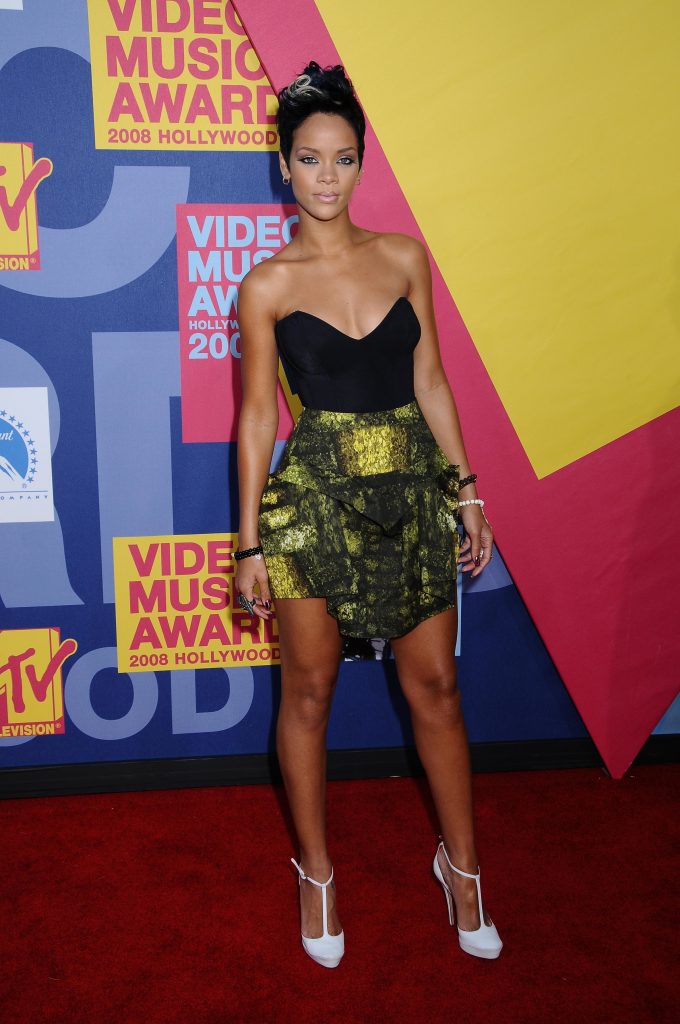 Rihanna is and always has been a trendsetter. She strides with the confidence of 200 mortal women combined. And there is no question why! Her style is impeccable.
In the early 2000s, as RiRi was emerging in her career, she hit the scene with a more commonly accepted style of pop stars at the time; less edgy than the Rihanna we know today. Crop tops were popular with her, as were black-and-white color palettes. She rocked vests, capri jeans, babydoll dresses, neutral tones, tomboy looks, and rompers.
Later on in the decade, Rihanna released Good Girl Gone Bad, and in a move reminiscent of Dirrty Xtina, she cut her hair and went for an edgier vibe. From there, her fashionista status grew, helping her become the style legend she is today.
10. Kate Moss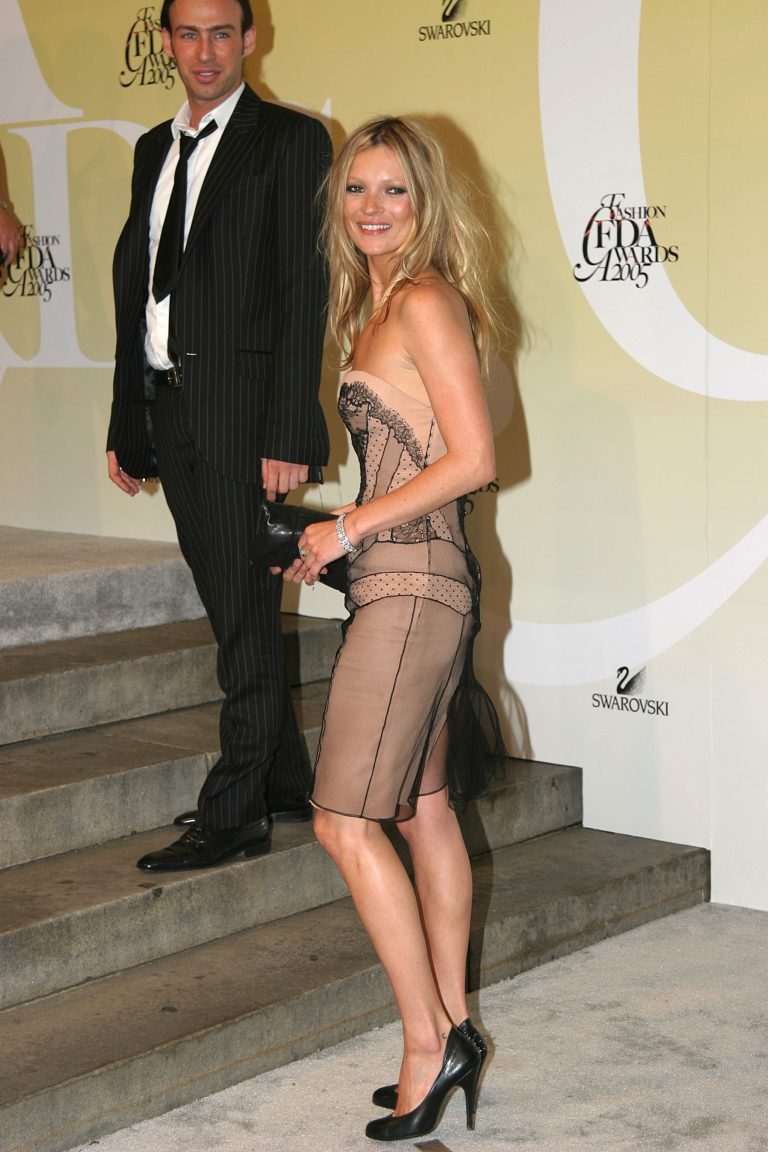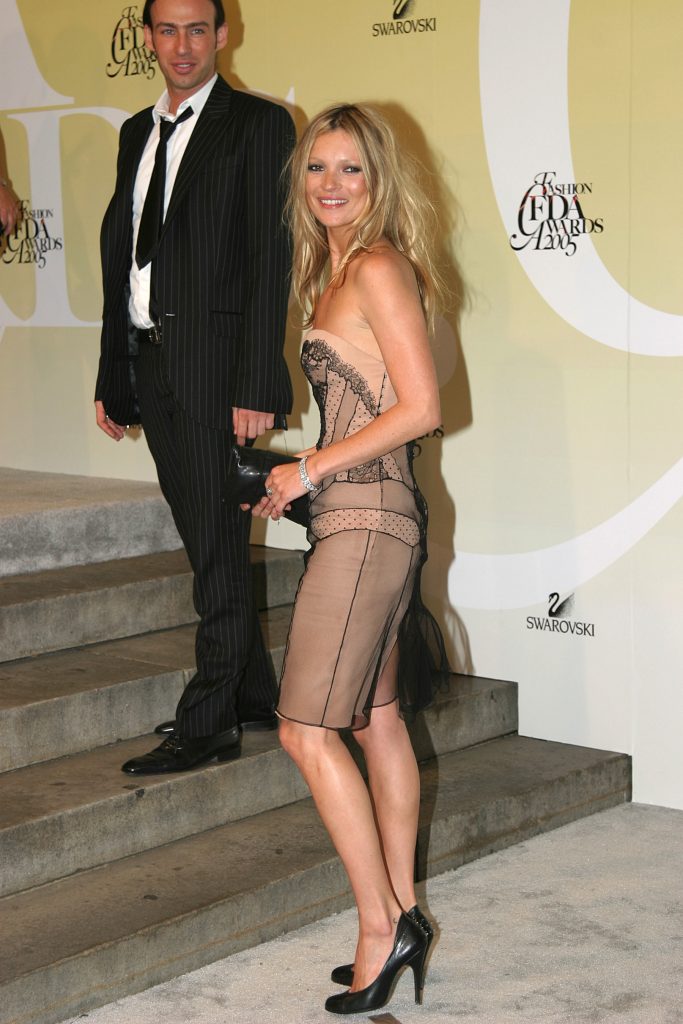 Today, we look at models like Bella and Gigi Hadid, Kendall Jenner, and Cara Delevingne to see what models are wearing. But in the 2000s, Kate Moss was THE top model to emulate — no others need apply.
Kate Moss's style was always chic, never pretentious, and — most annoyingly — never looked like she even tried. She could pair skinny jeans with flats, add a white tank top with a skinny scarf and vest, and it would be crazy chic on her. She could pair a high-end dress with $10 boots and it would make sense. She kept her layers and accessories light, and let her cool girl vibe speak for itself.
What do you think about these 2000s fashion icons?
Let us know in the comments! If you're diggin' the 2000s flashback, keep following this series! We'll be covering each of these 2000s fashion icons in depth in their own posts.