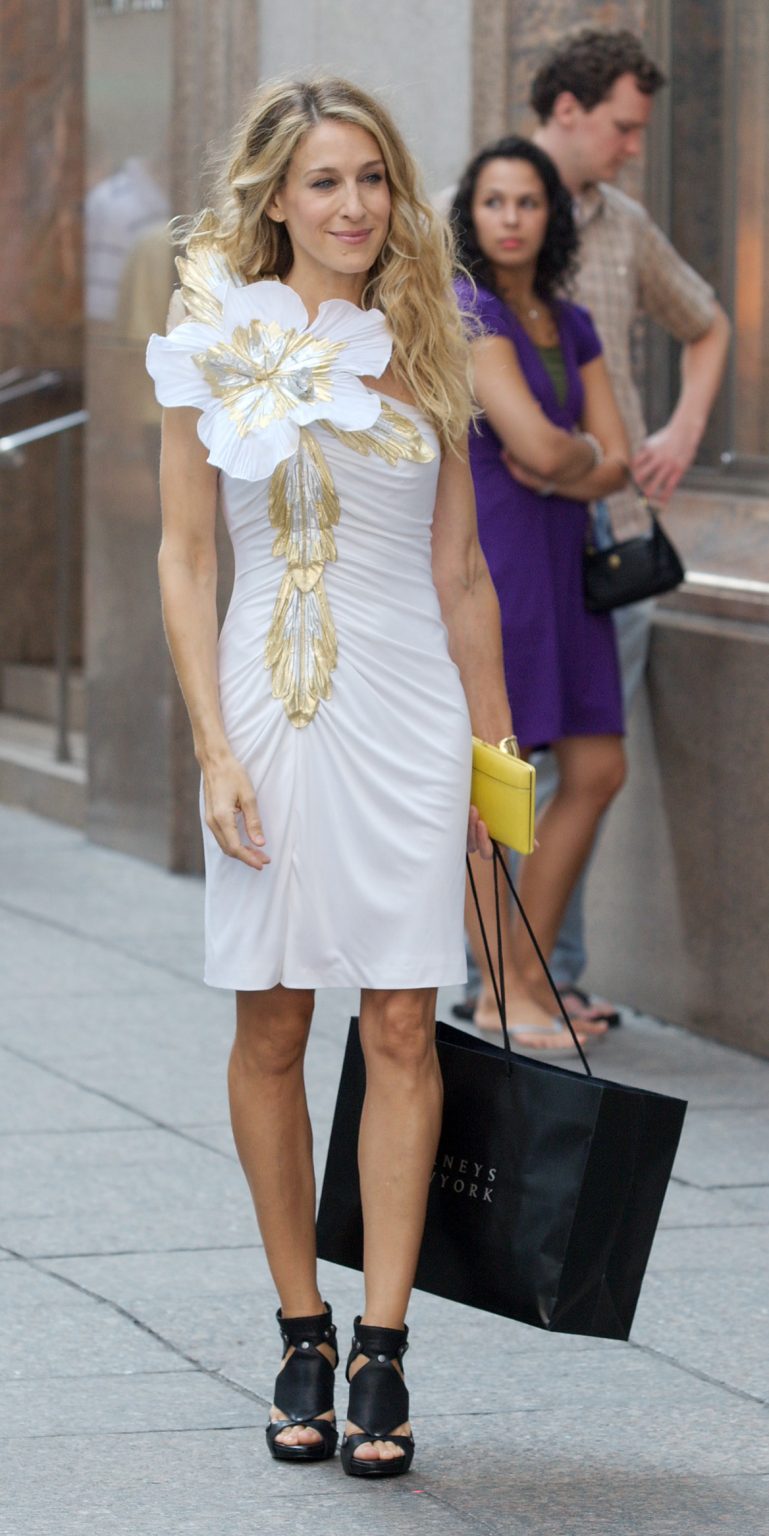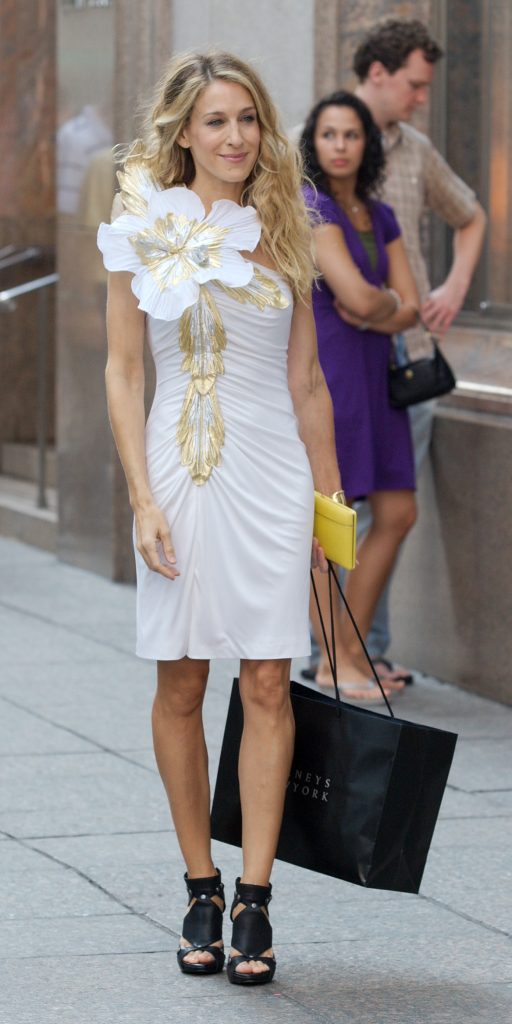 We kicked off our series on 2000s fashion icons with features on Britney Spears 2000s style and Beyoncé 2000s style, examining their careers and looks from back then, and how to get their aesthetics for ourselves in a modern way. This week we are looking at the 2000s fashion diva herself – Sarah Jessica Parker!
Sarah Jessica Parker played the iconic Carrie Bradshaw on HBO's Sex and the City who was also known in her own right as a fashionista. Parker became an icon both through her role as Carrie, her style in real life, and through big fashion campaigns.
An established actress, Parker is now starring in another HBO show, Divorce, owns her own production company, Pretty Matches, and owns her own shoe line, SJP.
Sarah Jessica Parker Biography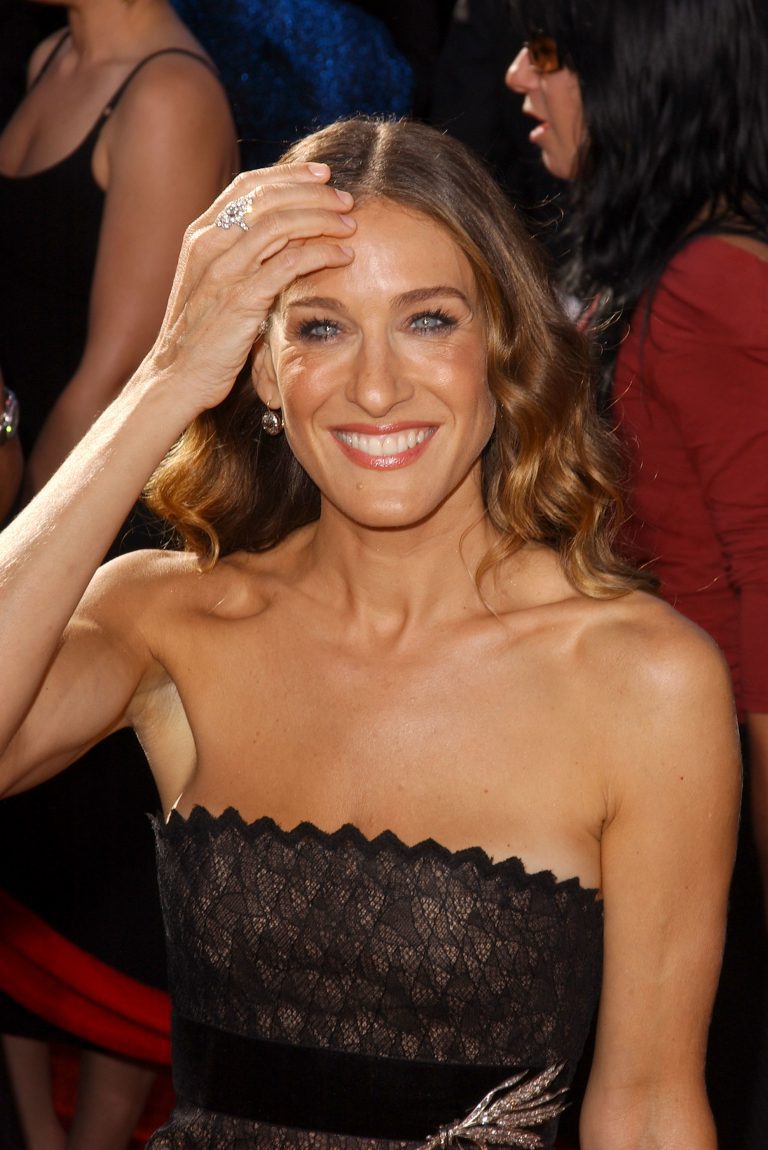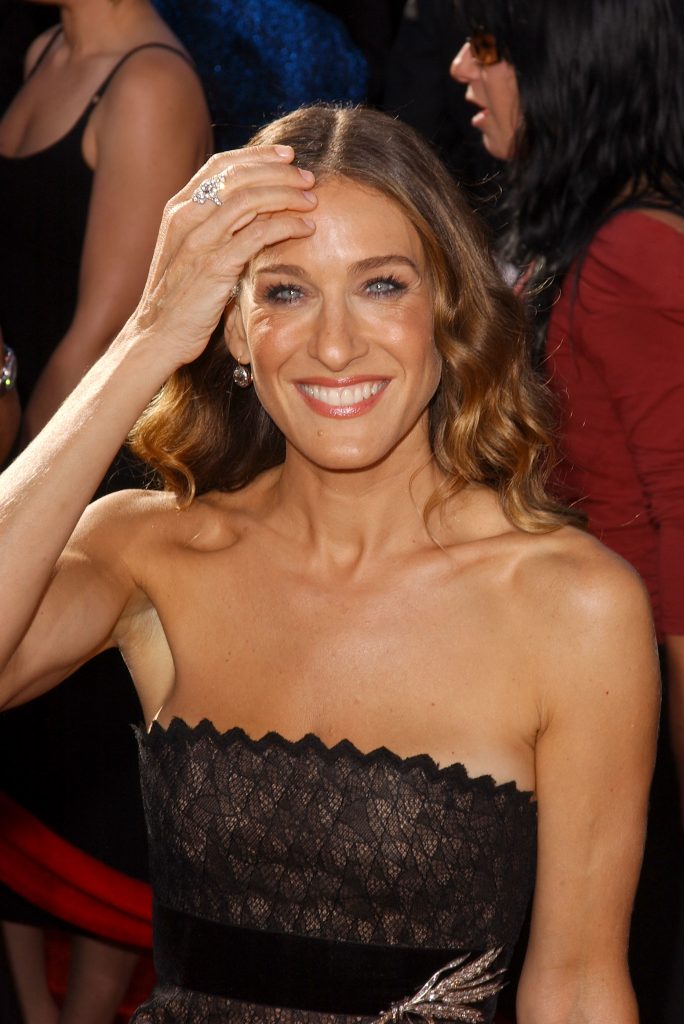 Sarah Jessica Parker was born in Nelsonville, Ohio in 1965, one of eight children. After her parents' divorce, her mother re-married and SJP moved to Cincinnati and then New York where she learned ballet and singing. Parker's first acting appearance was alongside four of her siblings in a The Sound of Music production in St. Louis, Missouri.
In New York, SJP performed on Broadway, making her way from a small role in Annie to the lead role, which she maintained for a year in 1982. Over the next four years, she appeared in films like Footloose, Girls Just Wanna Have Fun, and Flight of the Navigator.
Her acting career took flight in the 1990s and in 1998, she accepted the role of Carrie Bradshaw in Sex and the City. She was skeptical of committing to a long-term television series, but in the end, the role would skyrocket her to new levels of stardom.
In 2009, 6 years after the show's ending, The Guardian listed Parker's character as an icon of the decade due to the influence she had on real-life women. Parker also won two Emmy Awards, three Screen Actors Guild Awards, and four Golden Globe Awards for the role.
After the show's end in 2003, Parker continued to act in various films and roles, but the public was still not over her role as Carrie Bradshaw. In 2008, a SATC film was released, then a sequel in 2010. Both films were successful. Since then, Parker has continued to act in multiple capacities and in 2016 she accepted another role at HBO for a role in the series Divorce.
Sarah Jessica Parker 2000s Style:
Sarah Jessica Parker's style was all about bold statement pieces and interesting accessories. She made the best dressed lists many times throughout the 2000s. SJP 2000s style could be characterized by making fashion statements that others were too shy to even try, and she wore every piece with confidence.
SJP has countless memorable looks from the 2000s, but here are just a few: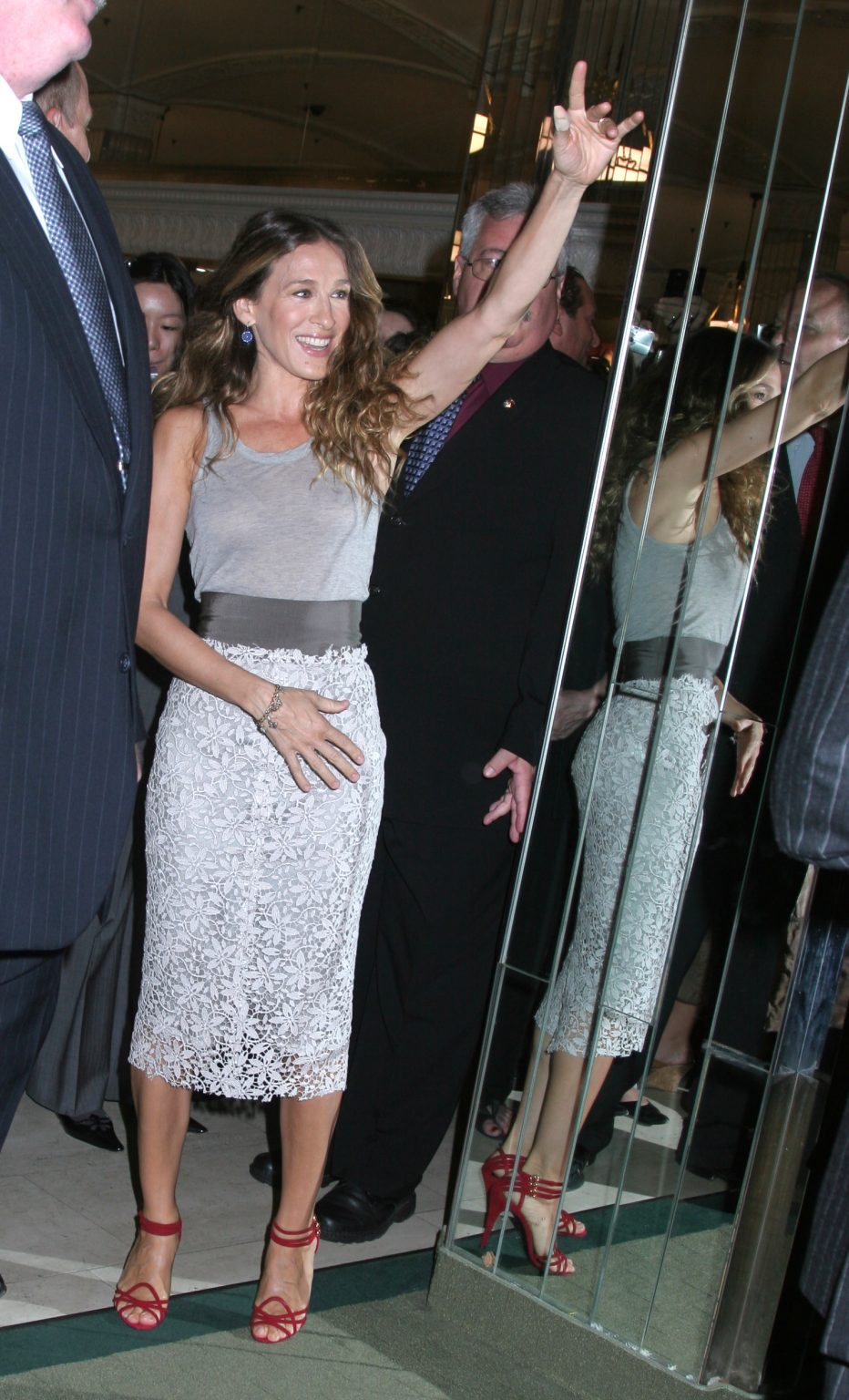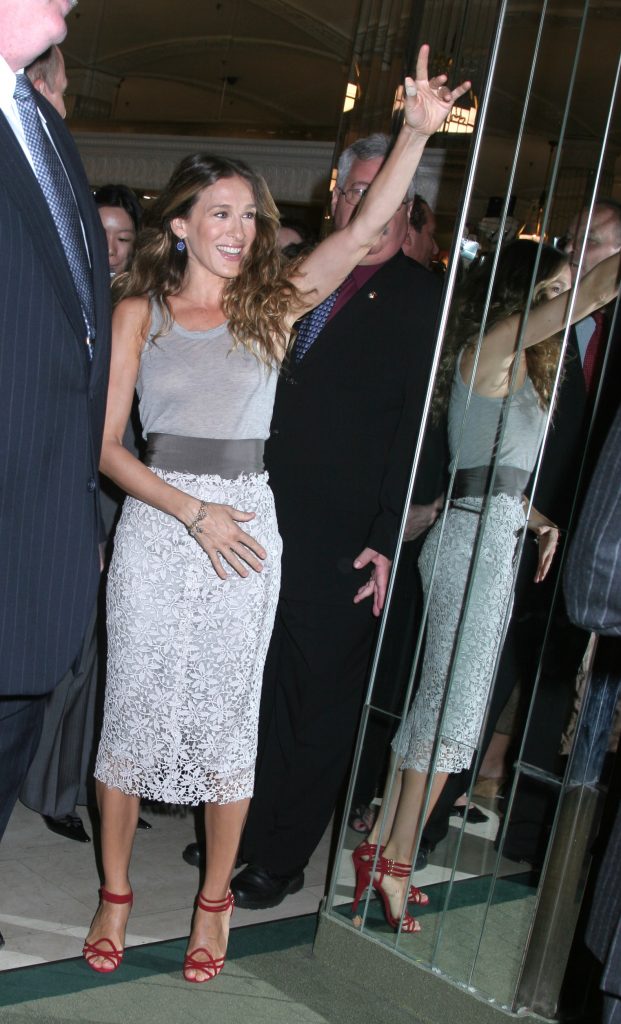 SJP wore this dress to launch her fragrance Lovely in 2006. It's a classic SJP look, featuring a nipped-in waist and a statement, contrasting shoe. (Shoes are definitely her thing!)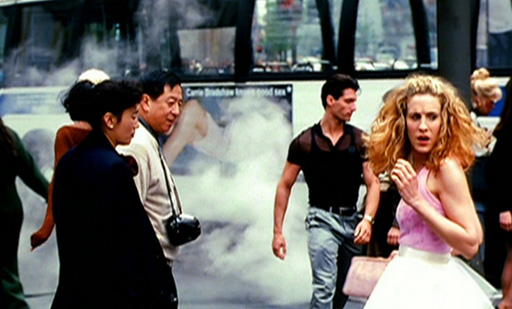 Obviously, this is Carrie Bradshaw's look, but SJP channeled it in real life when she wore a similar dress to the 2000 Emmy Awards (check out SJP's real-life take on it here!). A total case of art imitating life.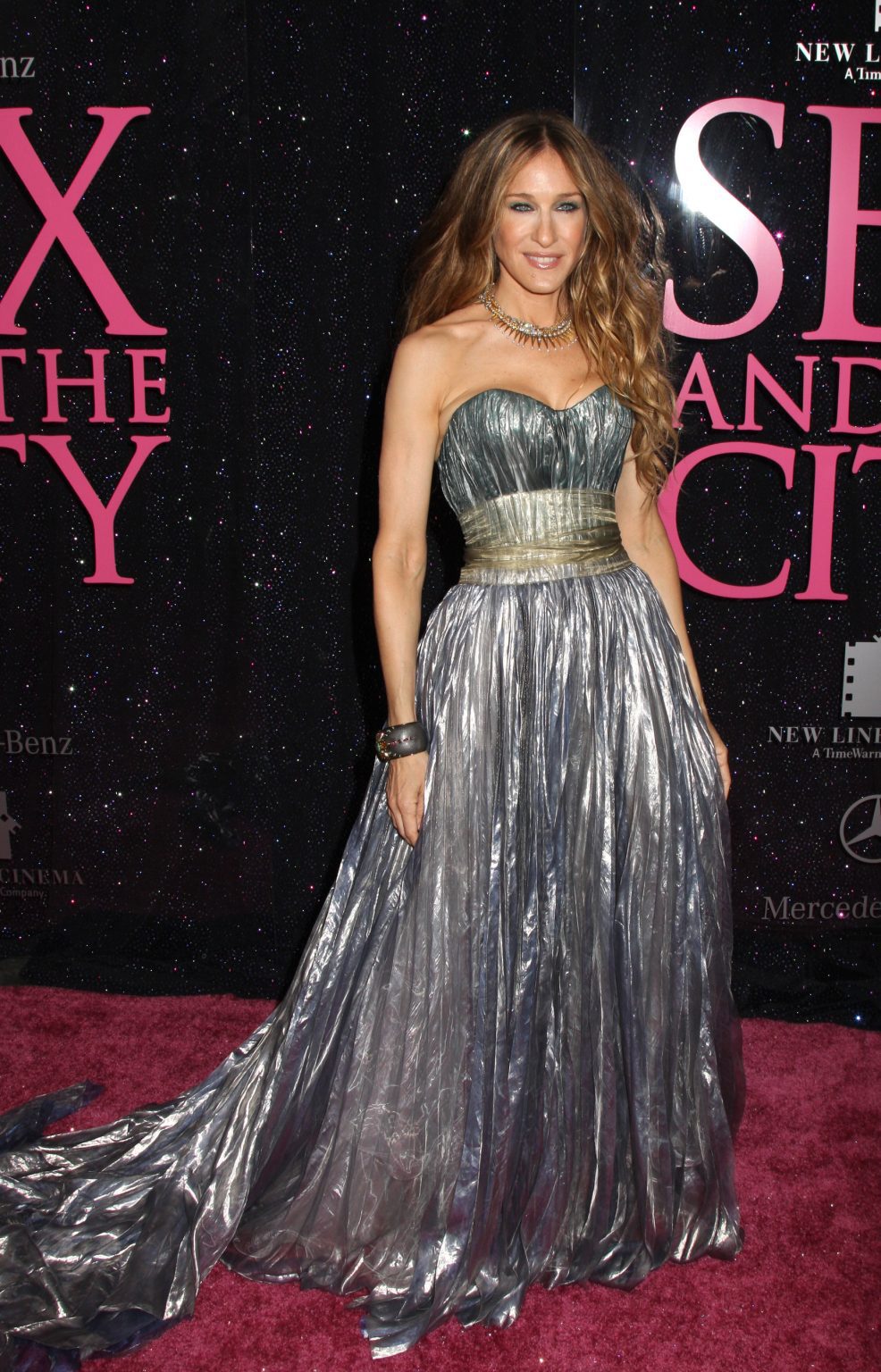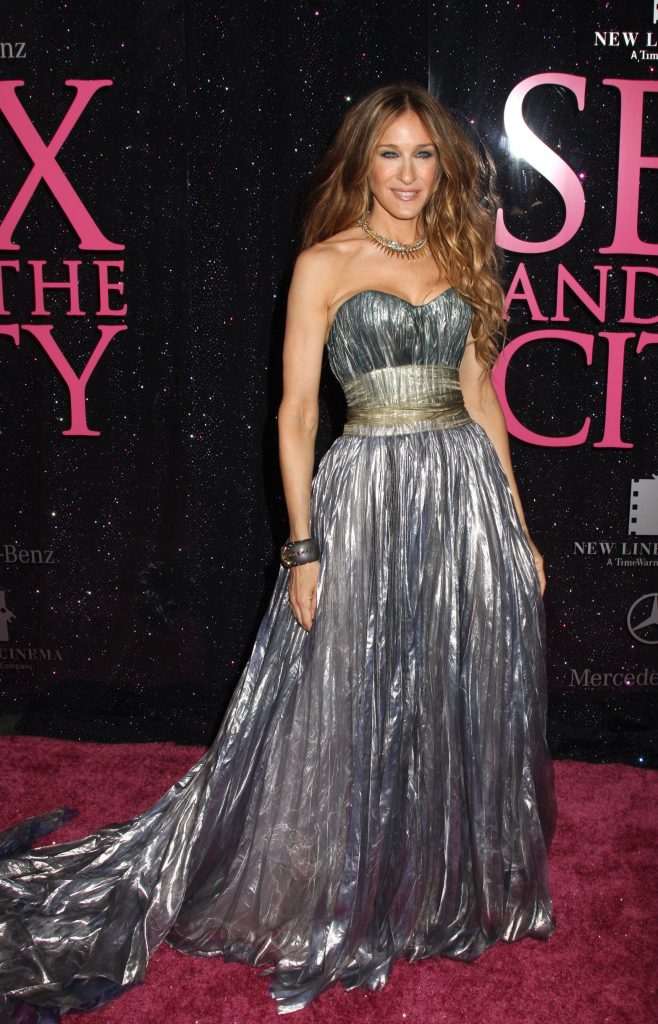 Strapless dresses were a staple of the '00s. Here, at the SATC movie premiere, SJP wears a glam look featuring mixed metallics, 2000s bangles, and, again, a nipped-in waist.
Sarah Jessica Parker Inspired Looks:
Here are my top three 2000s SJP outfits of the decade, made modern just for you: 
Pink and Fluffy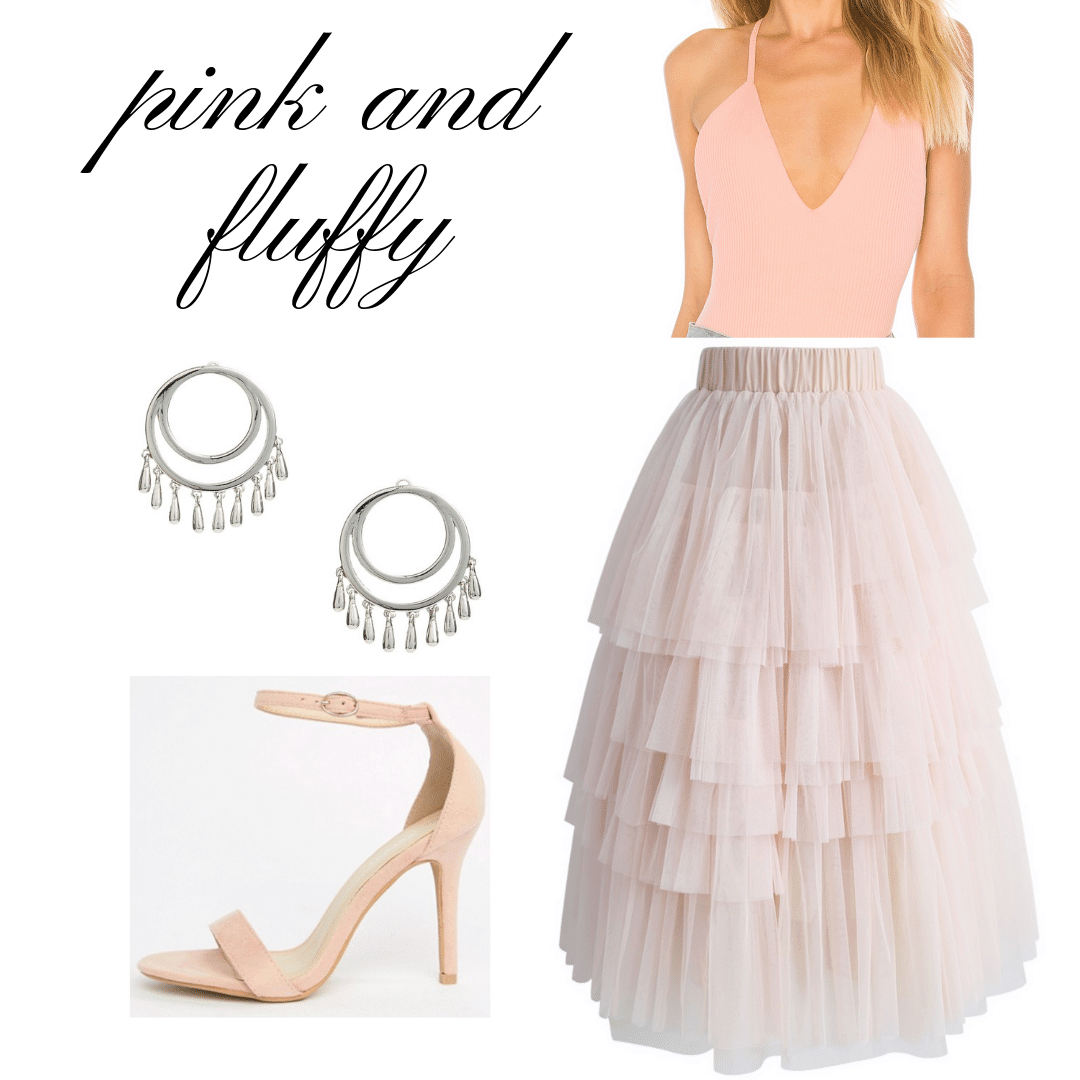 Products: Skirt – Chicwish, Bodysuit – Revolve, Heels –ASOS, Earrings – Nordstrom Rack
We can have SJP's iconic ballerina look for ourselves! Today, this high-waisted fluffy skirt is in style, as are bodysuits. Pair the two together for a solid ballerina look. Add dainty drop earrings and simple sandaled heels to complete the look.
This feminine outfit doesn't require much in the way of accessories, as the skirt makes a statement on its own. Layer with a coat if it's cold outside. A faux fur shawl or camel trench will do the trick!
Dressy Denim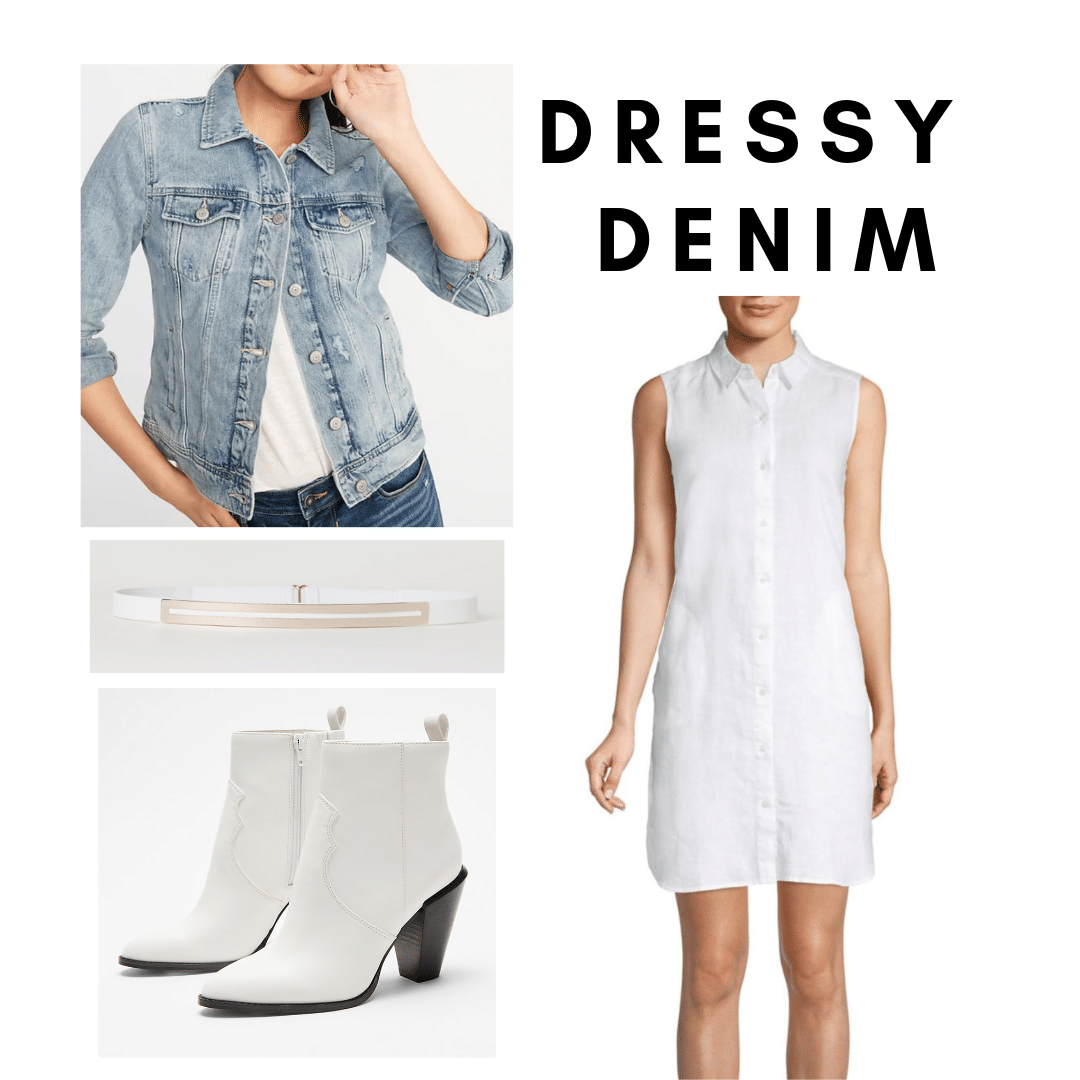 Products: Denim Jacket – Old Navy, Dress – Saks Off 5th, Belt – H&M, and Boots – Express
This look is inspired by SJP's white shirtdress and denim jacket look that she wore for a photoshoot in 2007. It's equal parts girly and fashion-forward — and would look just as cute now as it did over a decade ago!
To get it, pair this sleeveless white button-front shirtdress with your favorite jean jacket. Belt the dress at the waist for extra interest. Finish with trendy white boots — so in right now!
LBD with a Splash of Pink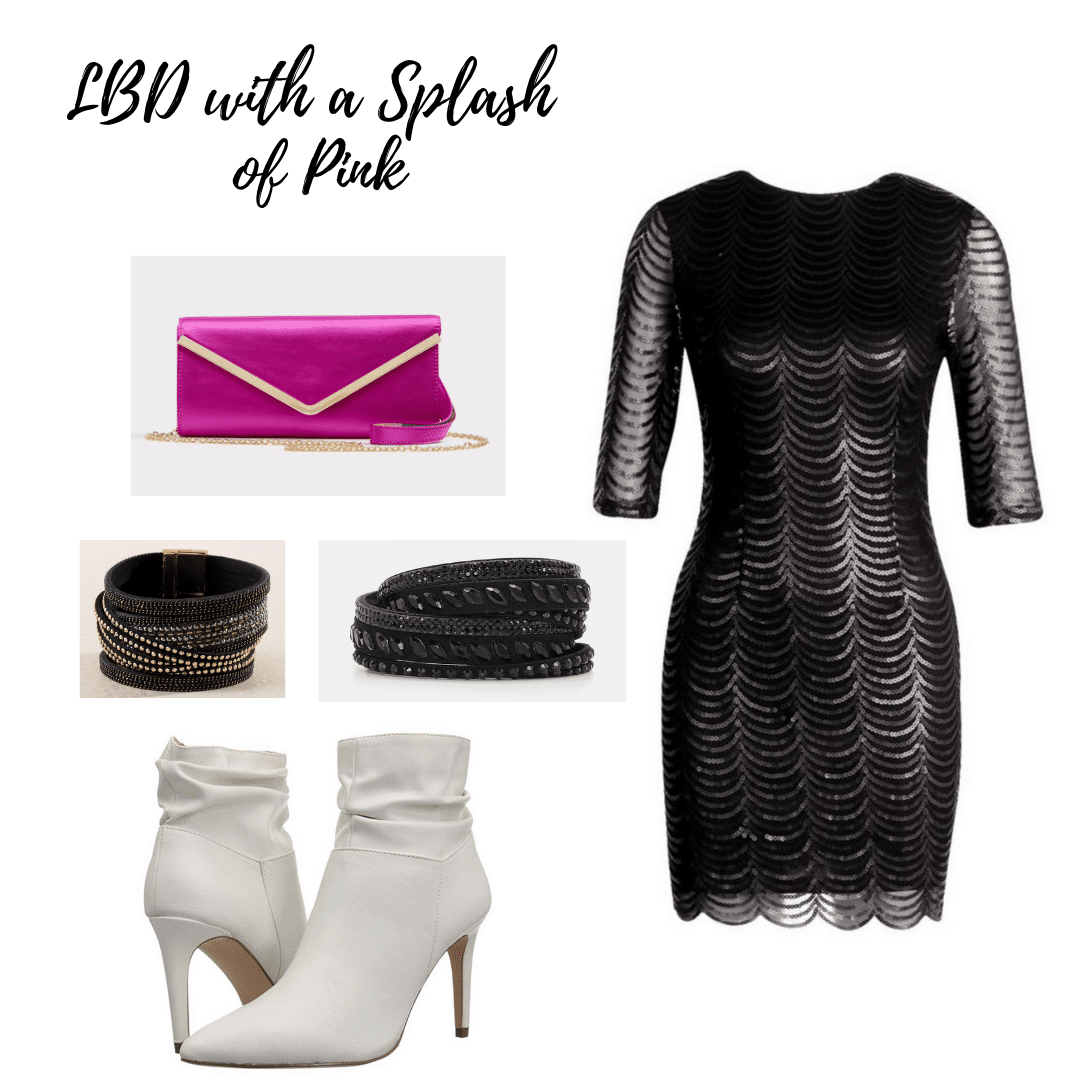 Products: Dress – Boohoo, Clutch – Aldo, Bracelet with Gold – Francesca's, All Black Bracelet – Ardene, Booties – XOXO
This final look is inspired by SJP's 2000s MTV Movie Awards outfit. It combines a sequin dress with black accents and a hot pink clutch for color.
Again, we're finishing this look off with white boots, another nod to a popular trend of today.
What's Your Favorite SJP 2000s Fashion Statement?
Are you inspired by SJP's style from the 2000s? How about today? Let us know in the comments!