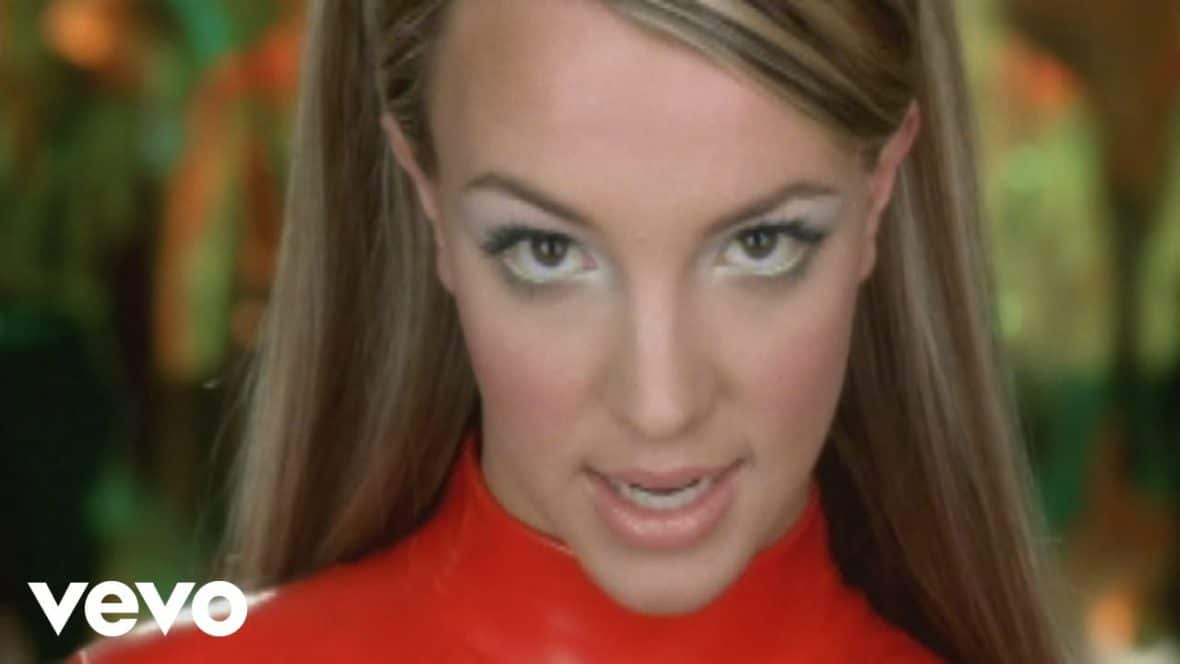 The 2000s do not feel far away and if you're like me, they're a time that you hold near and dear to your heart. Love it or hate it, fashion in the 2000s was distinctive, filled with styles that are now instantly recognizable.
In case you missed it, we're breaking down the top 2000s fashion icons you need to know about, covering each woman in depth. Today, we're kicking off our list with Britney Spears. If you were not listening to Britney Spears' music and emulating her aesthetic in the 2000's, I truly feel sorry for your loss.
Britney Spears Biography
Britney Spears' stardom started in the 1990s. She appeared on the Disney series The All-New Mickey Mouse Club, then went on to release her first album in 1998.
Britney's fame skyrocketed in the 2000s thanks to pop mega-hits like: "Oops, I Did It Again," "Toxic," "I'm a Slave 4 U," "Over-Protective," "If You Seek Amy" … honestly the list goes on and on, and if you claim that one of these songs doesn't spark excitement in you, I don't believe you.
As we all probably know, the 2000s brought about highs and lows for Britney Spears. She sold millions of albums but also struggled in her personal life. In 2006, she had just given birth to her second son when she filed for divorce from her then-husband, Kevin Federline.
2007 brought about that fateful day that we all remember in the tabloids: The head-shaving incident. In 2008, Spears had another breakdown that landed her in the hospital and caused Federline to win full custody of their sons.
Later that year, Britney released Circus and was back on the charts. Since then, her career has been steady again, including a mega-successful Vegas residency and a tour in 2018. Her personal life seems to be on a good path again as well.
We hope to see Britney continue to succeed! Now, let's look at some nostalgic style statements from the Pop Princess:
Britney Spears' Style in the 2000s: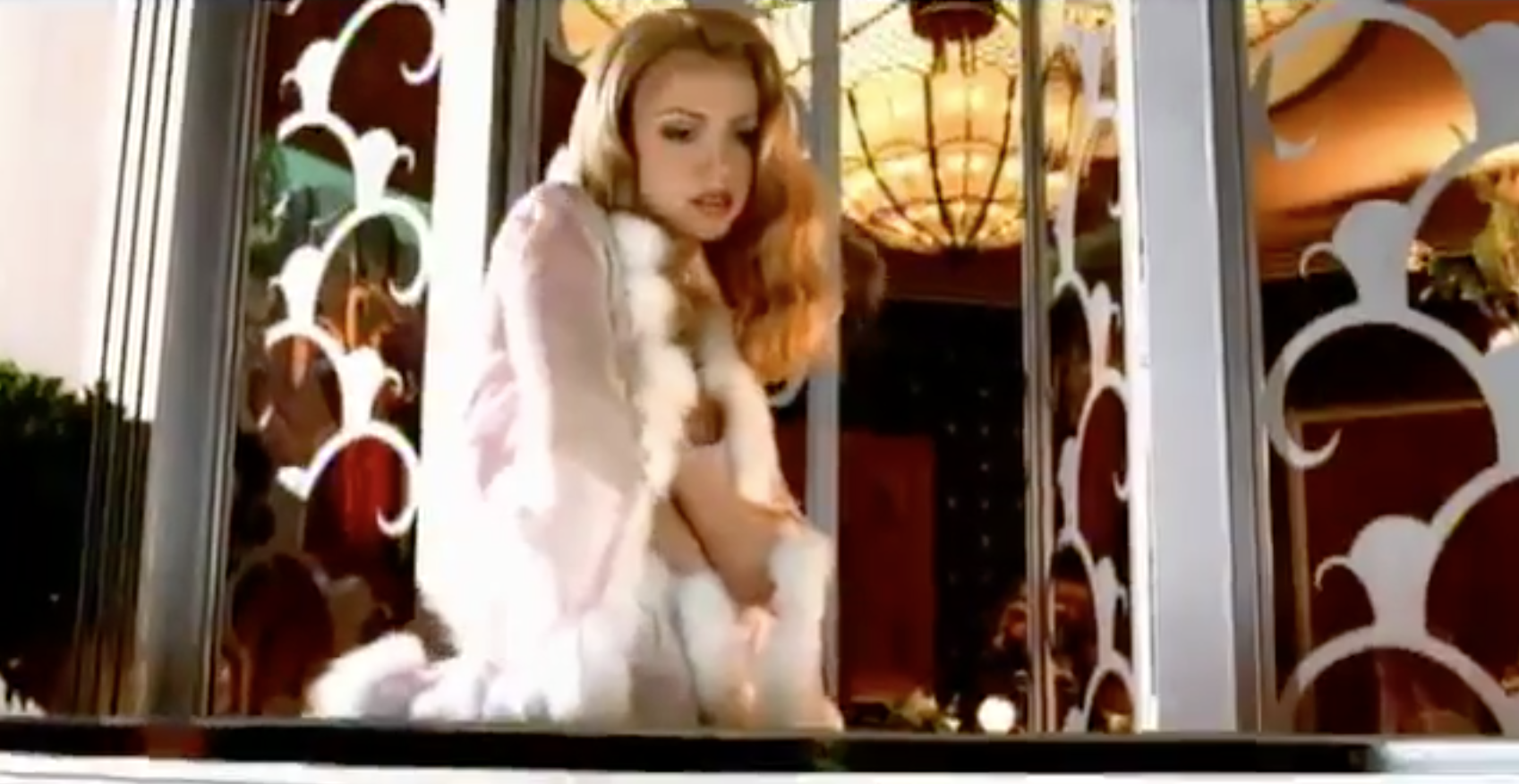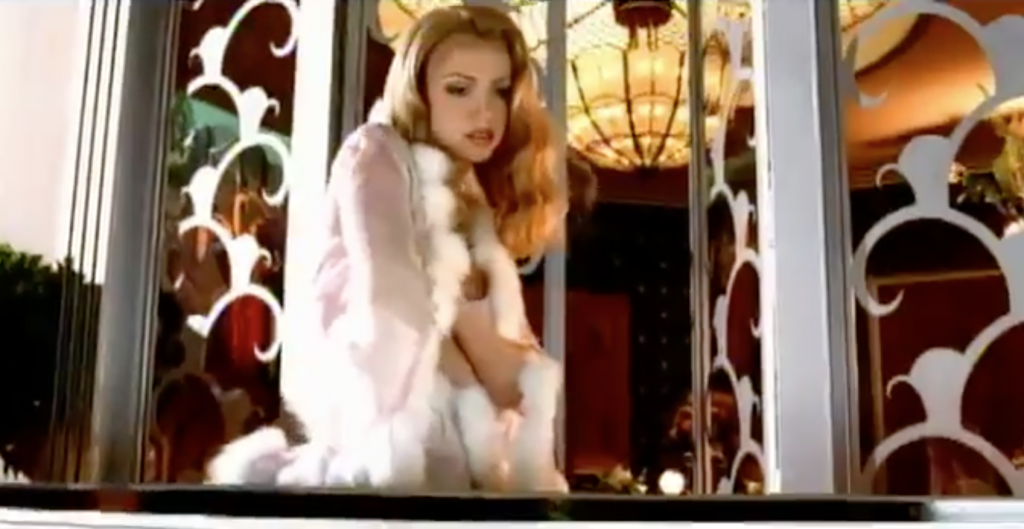 Lucky was the video of my childhood! This song and video really shed light on the inner melancholy of Britney Spears' stardom.
The fluffy pink robe over Lucky's slip was a dream! The drama and class of this robe was every little girl's fantasy. Barbie even made a doll of Britney, complete with this attire.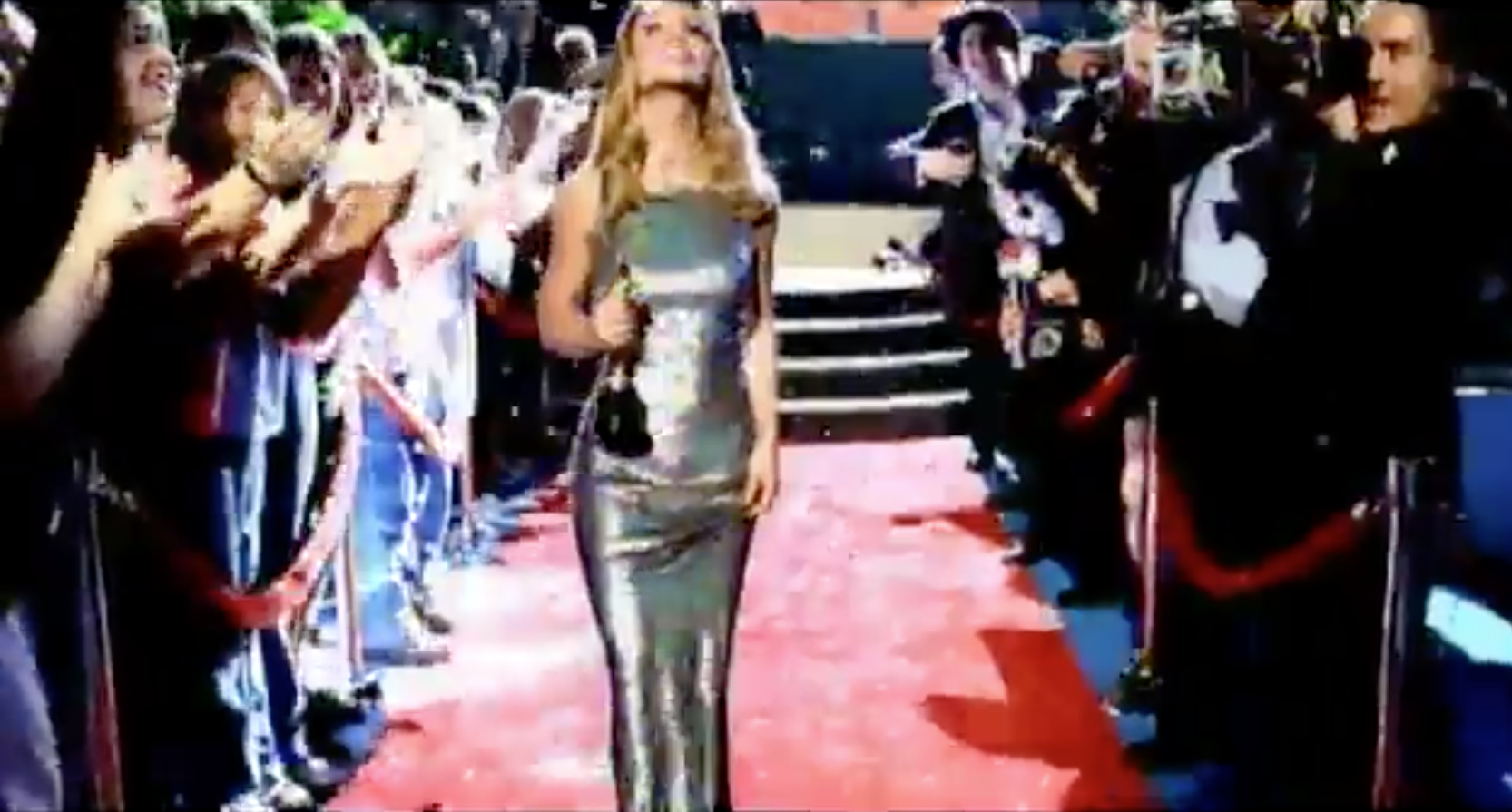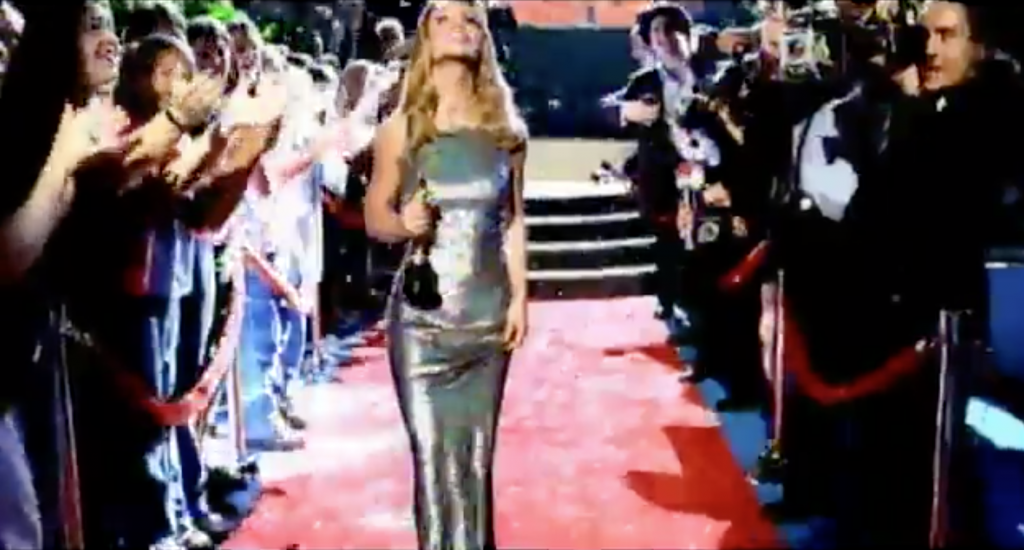 During the awards show in the music video, Lucky sports this dress. The high neck and sleeveless cut of the dress are very 2000s, but this dress would still be in fashion today! Glamour like this is timeless.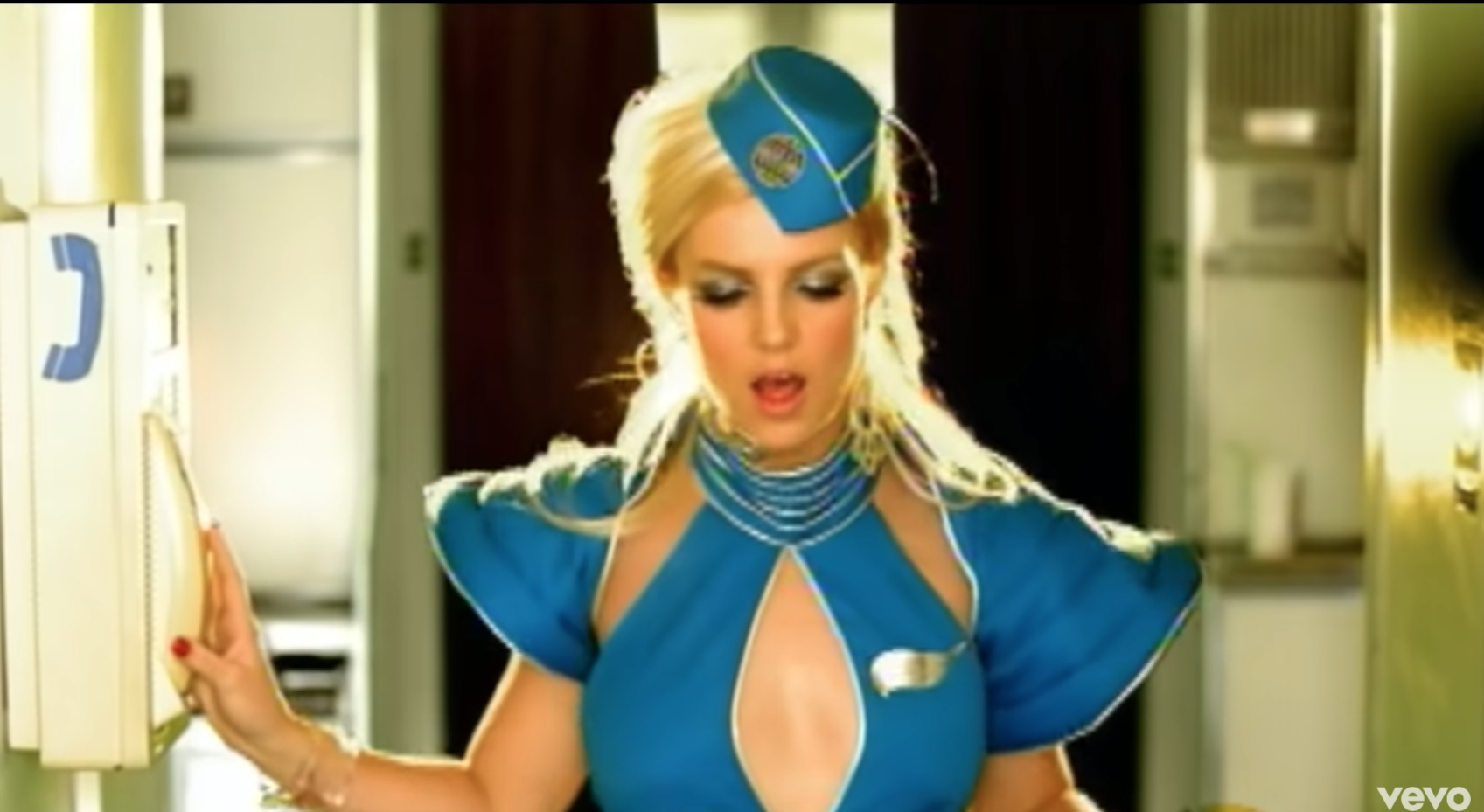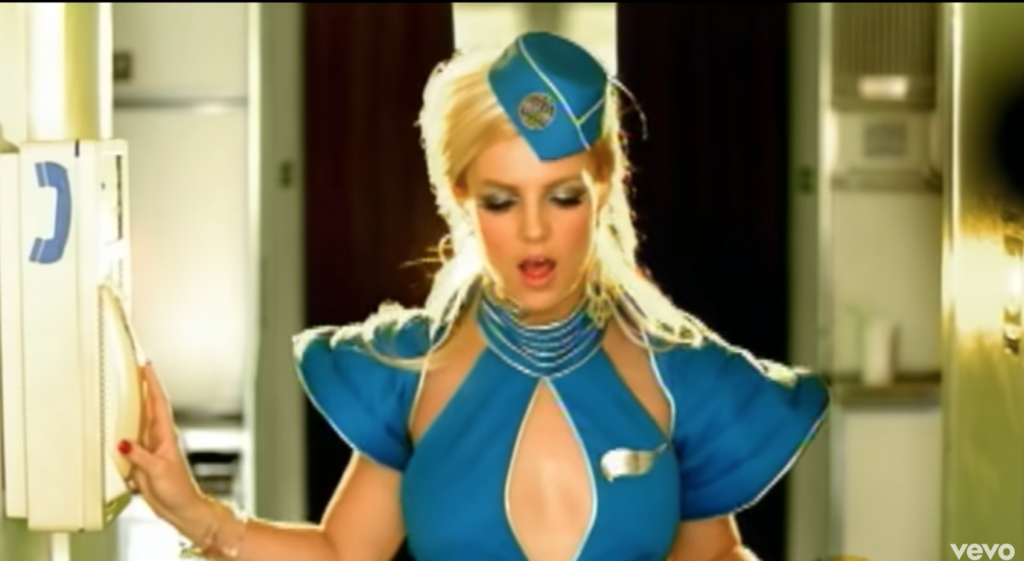 We can never forget the many looks from the Toxic video, but the flight attendant costume is by far the most recognized look of the video. It's also probably the most copied Britney look for Halloween. Just take a quick search on Instagram to see.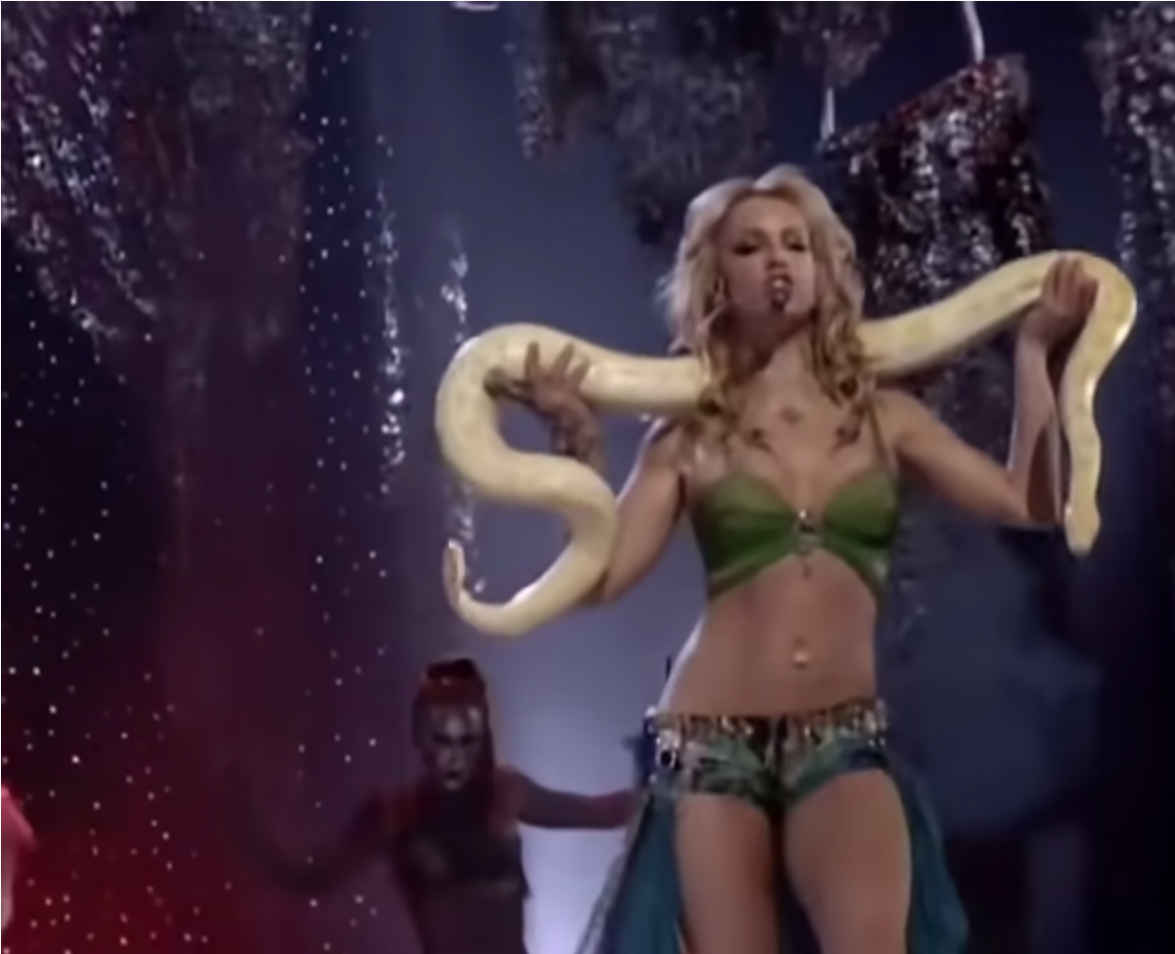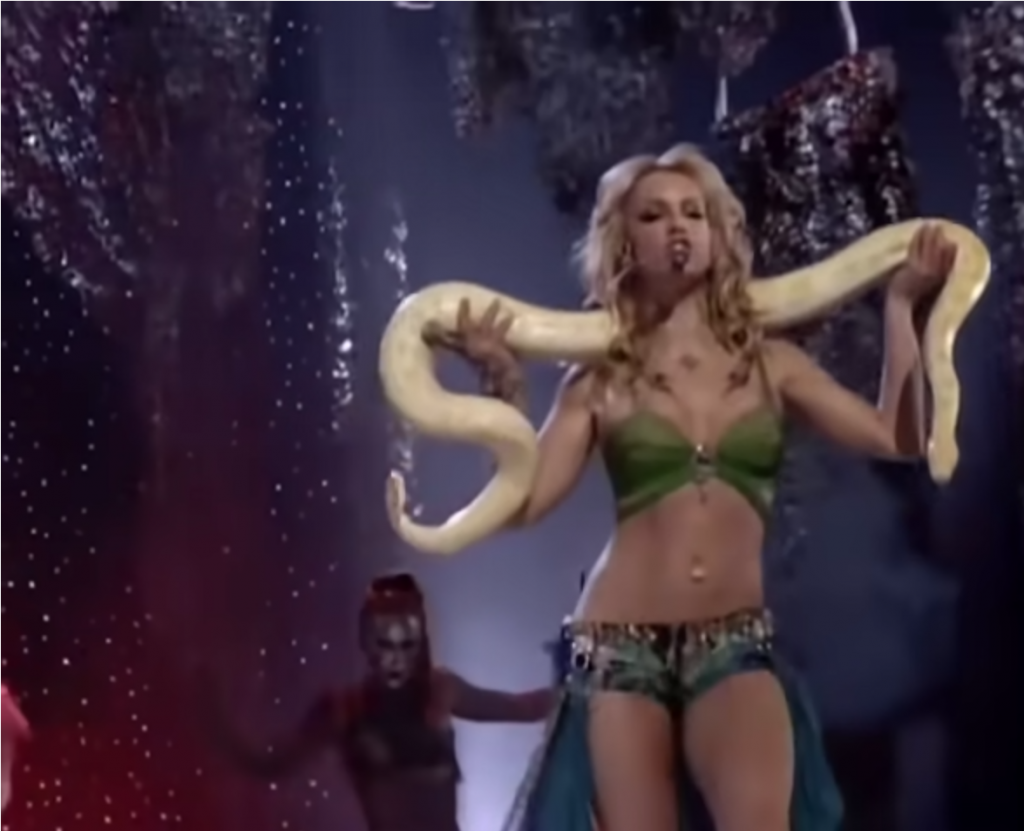 THIS is hands down, the most iconic look of all of the 2000s. Britney rocked this look at the 2001 VMAs while performing I'm a Slave 4 U. You can see the full performance here — it's Britney in her prime and she kills it.
There really isn't much to say about this one because the raw sex-appeal of the whole ensemble speaks for itself!
Britney Inspired Looks
Let's get inspired by Britney's best looks from the 2000s and incorporate them into our closets!
Lucky Glam
Who says you have to be famous to be flashy? We are all the stars of our lives and there's nothing wrong with flaunting it! This look would be perfect for a winter formal — it's so glam.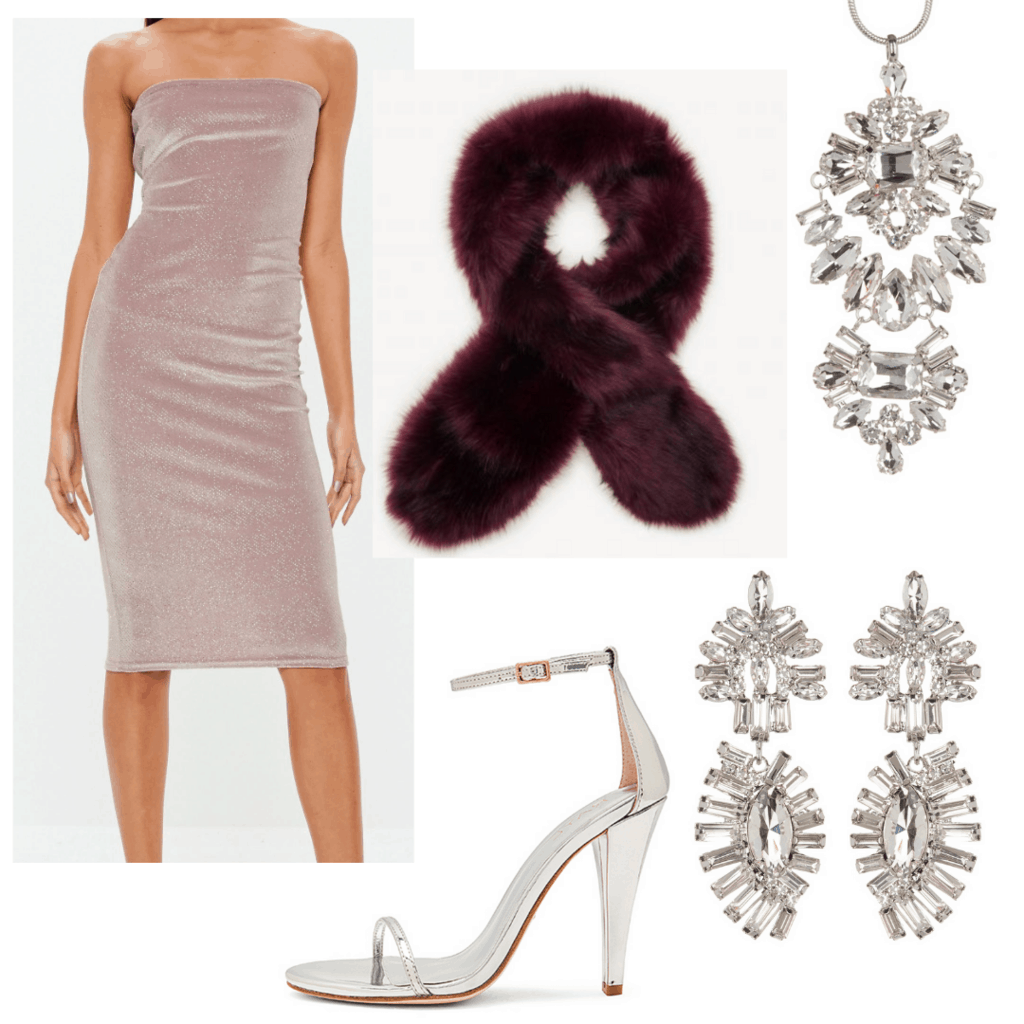 Products: Dress – Missguided, Wrap – Sole Society, Heels – Revolve, Earrings – Nordstrom Rack, Necklace – Nordstrom Rack
Life is a Jungle
As we all agree, Britney's VMA look is truly inspirational. We can definitely rock the jungle look on any casual day, right? This would be an excellent choice to pack for your upcoming spring break!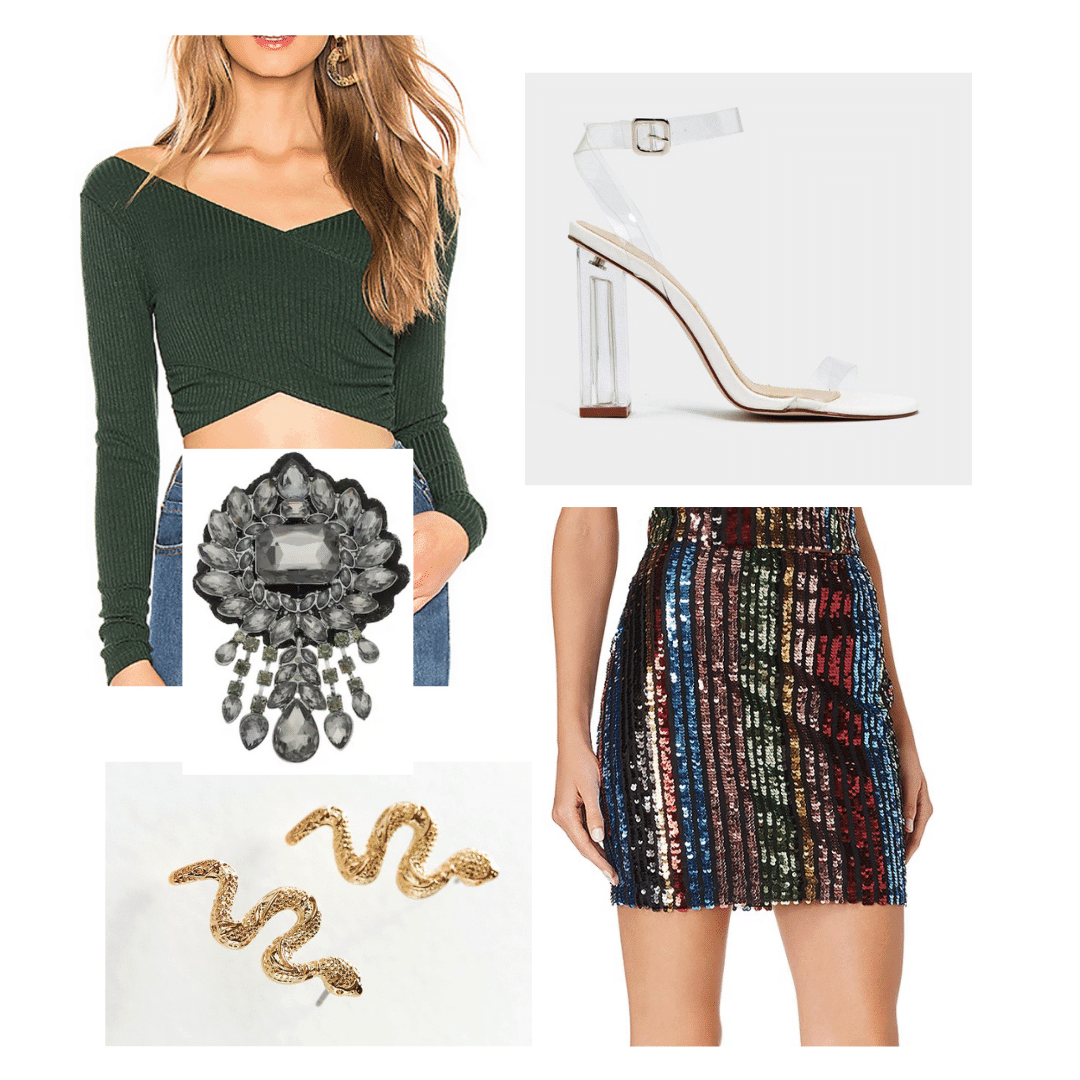 Products: Top – Revolve, Skirt – Bloomingdales, Brooch – Kohl's, Earrings – Urban Outfitters, Heels – Nasty Gal
What's Your Favorite Britney Fashion Statement?
Are you inspired by the Pop Princess' style? Do you channel her in your outfits? Let us know in the comments!