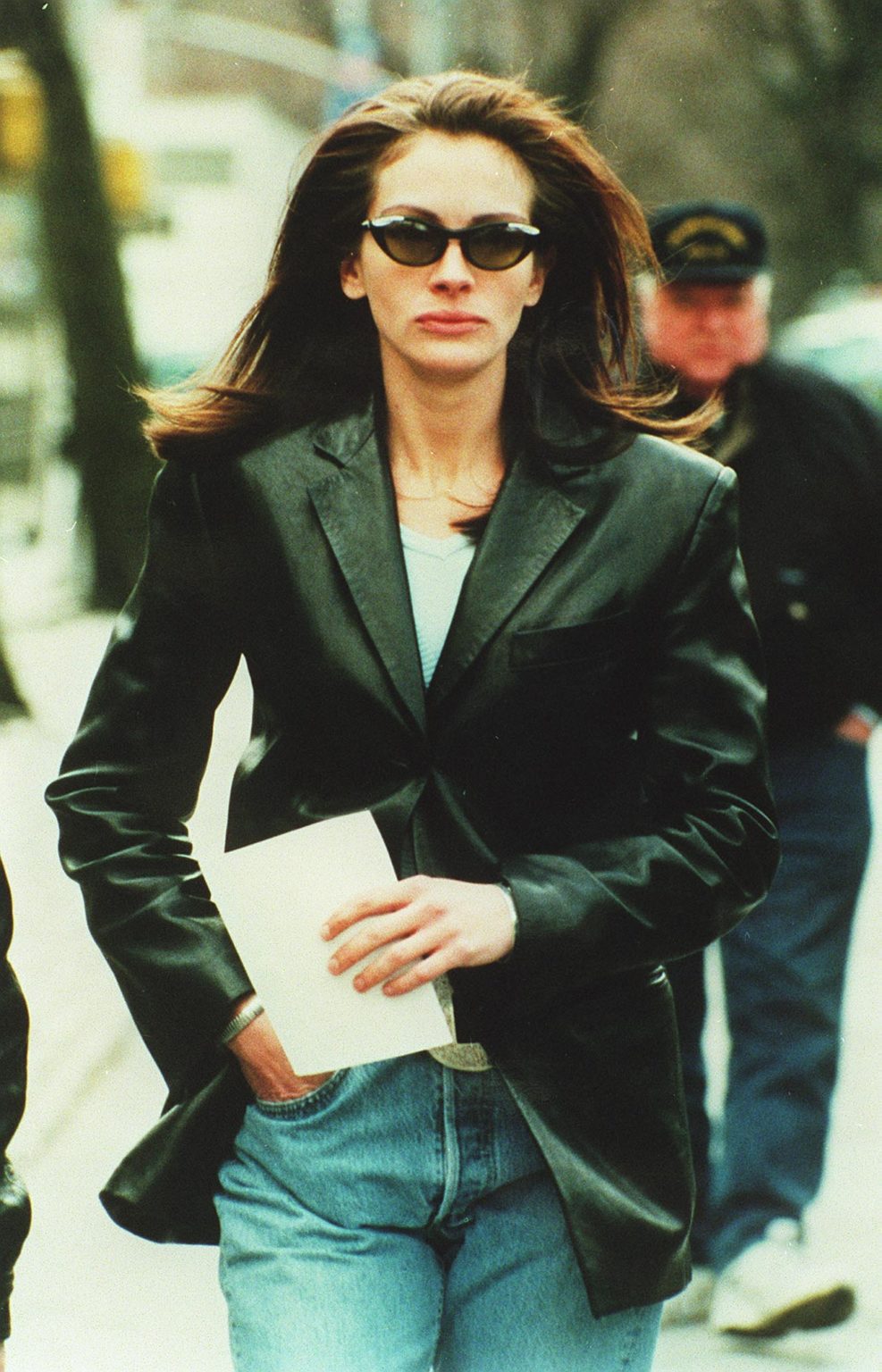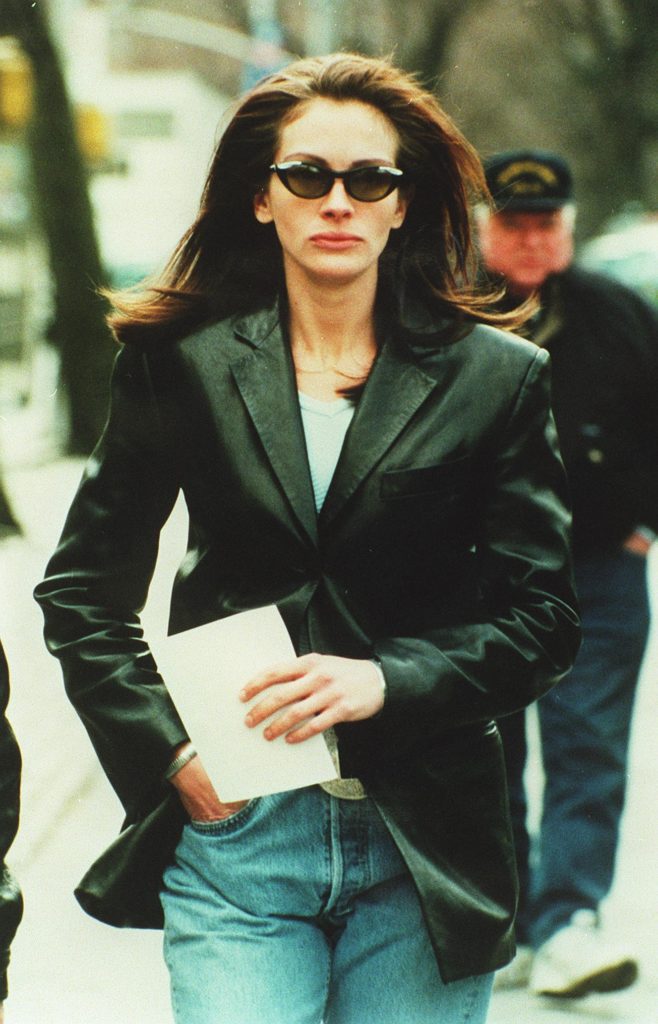 You've seen them everywhere—overalls, flared jeans, slip dresses. The '90s are officially back in style. All of our favorite celebrities today, from Gigi Hadid to Dua Lipa, have been spotted rocking the '90s revival. And it's not hard to see why. The era is quirky and nostalgic for all of us, but it can also be a great source of style inspiration if you want to try something new (and old)!
So let's take a trip back to when TV shows like Friends, The Fresh Prince of Bel-Air, and Sabrina the Teenage Witch took over our screens. When the radios were playing the golden age of hip-hop, and movies like Jurassic Park and Titanic hit the big screen for the first time. Here are the top 9 fashion icons of the '90s!
1. Jennifer Lopez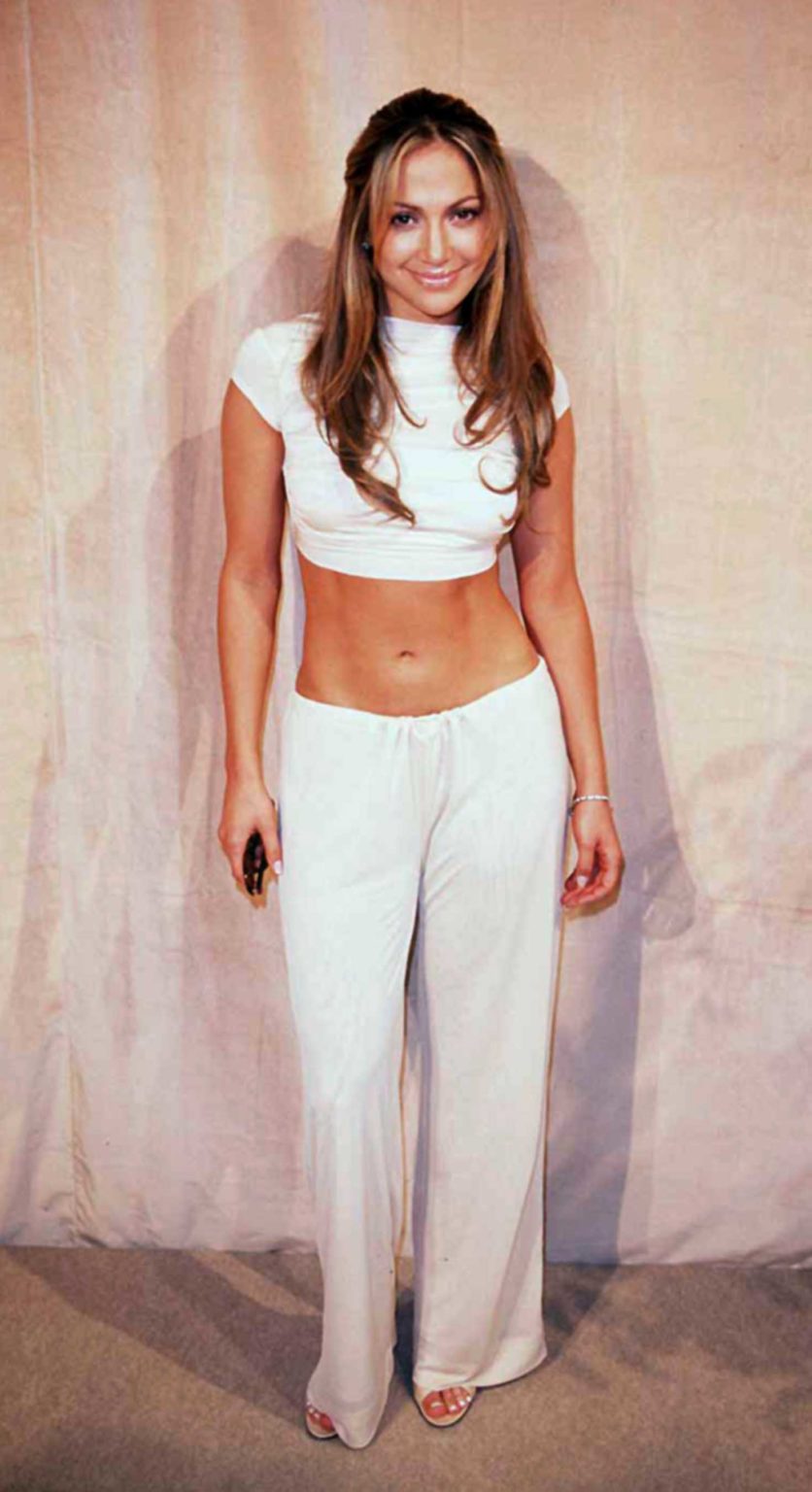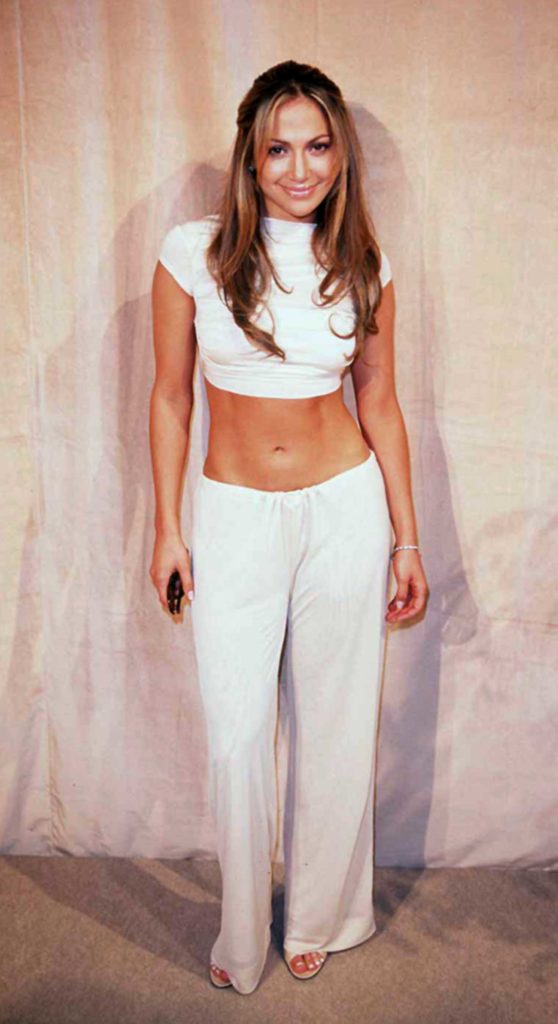 Before hits like "Jenny from the Block" and "On The Floor," Jennifer Lopez earned her way into our hearts in 1997 with the movie Selena. Her performance as the Latina pop sensation blew audiences away. The role would go on to make her a star in her own right! She released her first album just two years later and hasn't stopped since.
Her '90s style definitely reflected the fact that (besides being the coolest actor and singer ever) she's a gifted dancer, too. Athleisure wear and club-gear wouldn't be the same without J-Lo's influence (and for that we owe her endless thanks).
For more on her look, see our guide to Jennifer Lopez's style in the '90s.
2. Winona Ryder
We all know and love her as Joyce on Stranger Things, but Winona Ryder was one of the most successful actresses of the 1990s. In 1988, she starred in both Beetlejuice and Heathers, quickly making her a household name. Her 1990 role in Edward Scissorhands alongside Johnny Depp is a fan-favorite. Her relationship with Depp throughout the early '90s was tabloid fanfare, making Winona a staple of magazine covers and gossip shows.
Winona's '90s style had a little bit of everything. She often donned all black with leather moto-jackets, but could also be seen in comfy and casual sweaters or full glam designer gowns. She's the perfect inspiration for any kind of look.
For more on Winona's aesthetic, see our full guide to Winona Ryder's style in the '90s.
3. Melissa Joan Hart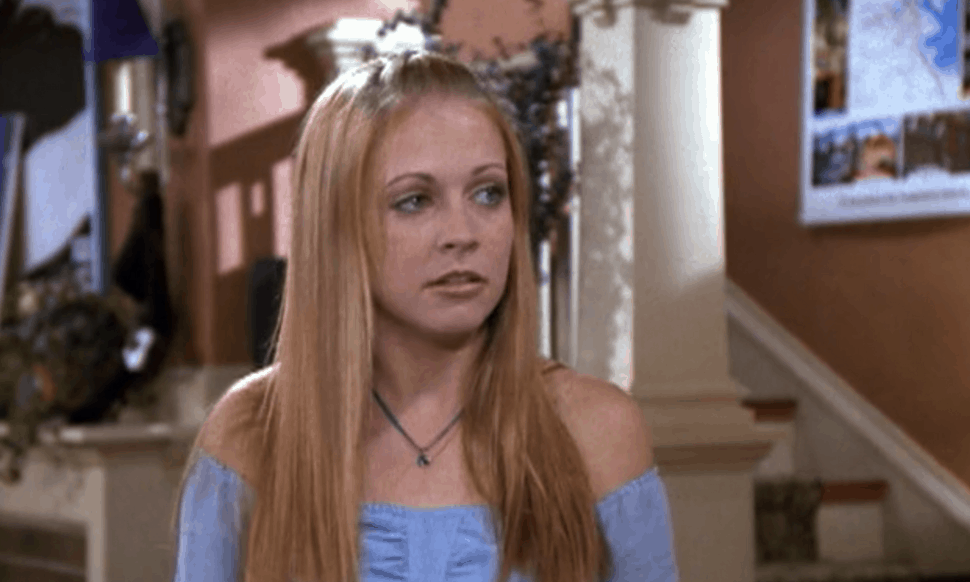 Melissa Joan Hart starred as the titular character in two of the biggest shows for kids and teens in the 1990s, which pretty much makes her the coolest girl of all time. Clarissa Explains It All ended in 1994, and Melissa went on to attend NYU. But she left before finishing her degree because she was cast as the lead on a little show you may have heard of called Sabrina the Teenage Witch.
Her '90s style was adorable. Clarissa's clothes on the Nickelodeon show were fun, colorful, baggy, and (dare I say) a little awkward (as all pre-teen clothes should be, tbh). But Sabrina's looks had all of the '90s accessories we've found our way back to. I'm talking chokers, barrettes, and see-through shirts. Not only did Melissa make every girl want to be a witch, she made everyone want to be her.
To get her style for yourself, read our full guide to Melissa Joan Hart's '90s style.
4. Liv Tyler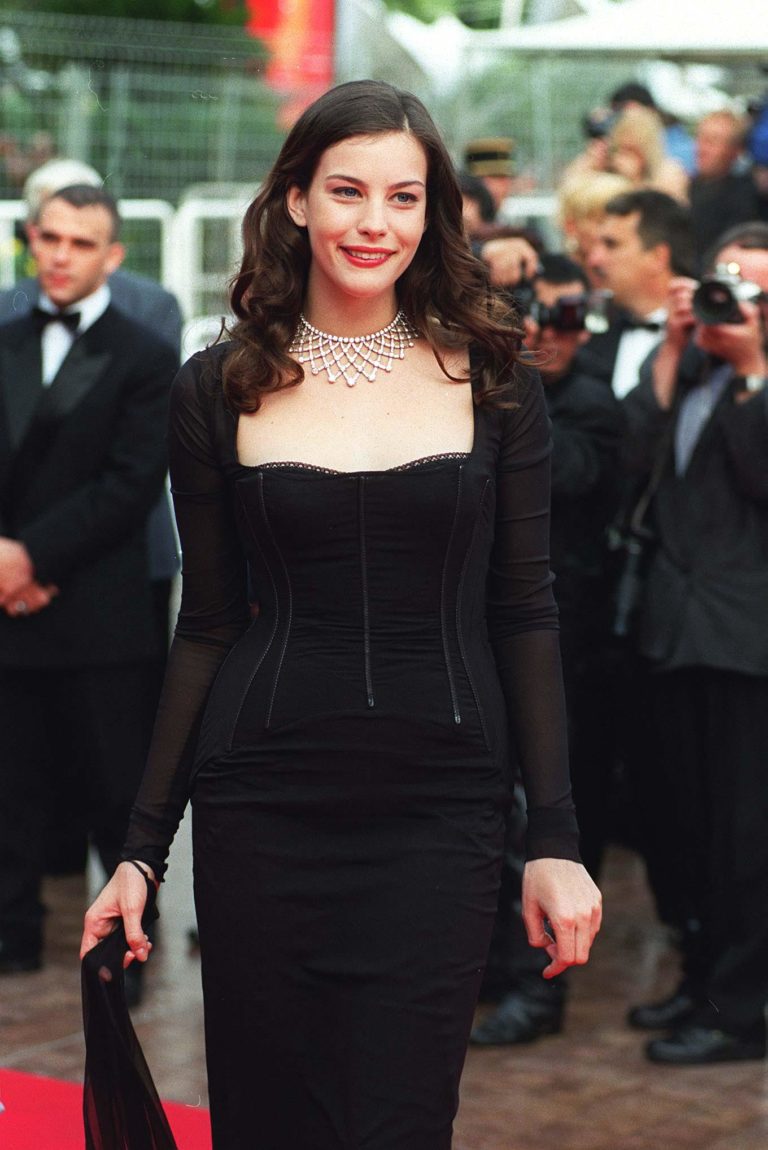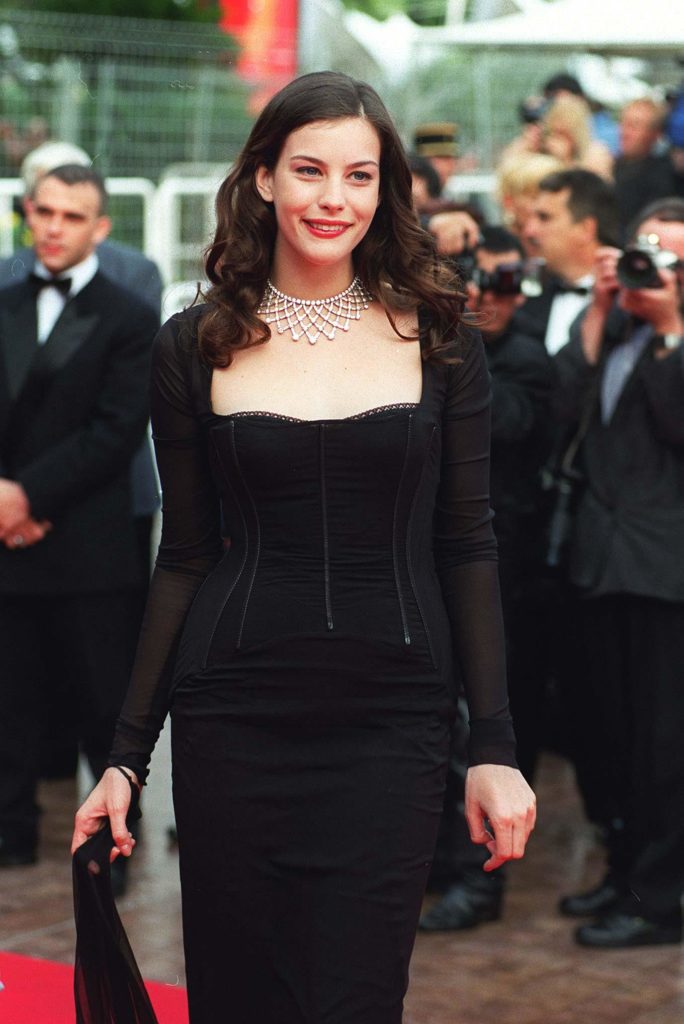 Daughter of rock star Steven Tyler, Liv Tyler's first major appearance was in the 1993 Aerosmith music video for "Crazy" (albeit, her appearance in the video is a little questionable today). But with a main role in the mega-hit Armageddon just a few years later, her star-status kept rising throughout the decade.
Liv's looks in the '90s totally captured the mysteriously sweet aesthetic that's since made its way back. Short skirts with tights, cropped shirts over mini-skirts. She had the cool and flirty style young women coveted.
We've written about Liv's style in depth in our guide to Liv Tyler's style in the '90s.
5. Drew Barrymore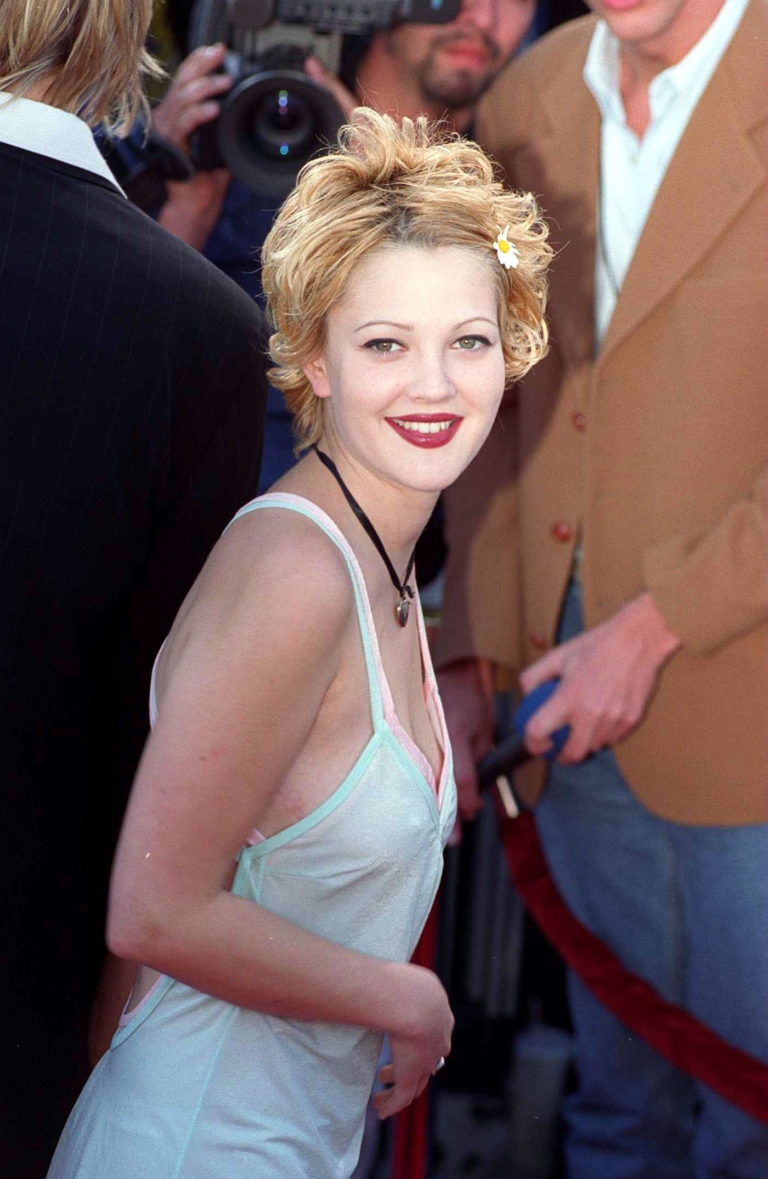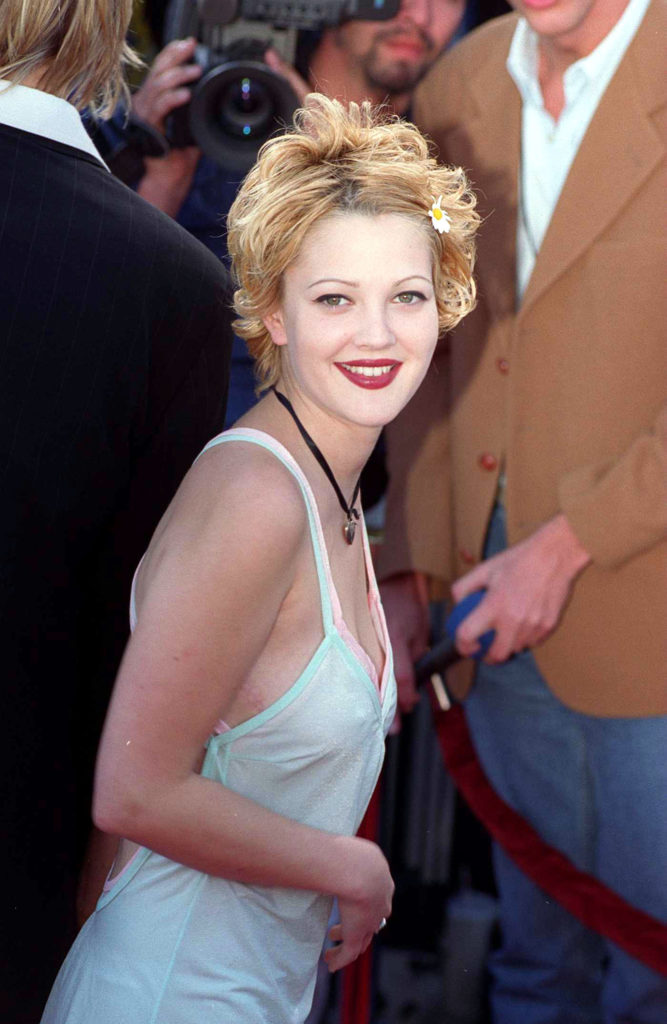 This Hollywood boss is one of today's most respected and enduring movie stars. From her makeup line, to her directorial features, to her production company (which she co-founded at just 20), Drew Barrymore is a master of it all.
But back in the '90s, Drew was rebuilding her image. She starred in a string of "bad girl" roles, and her style choices fit the new direction of her acting career. Distressed denim, baggy pants, and even slips! Drew rocked it all, and as one of the most famous movie stars ever, she set the stage for young women who preferred an edgier look.
For more on Drew's look, see our article on Drew Barrymore's style in the 90s.
6. Jennifer Aniston
What could be more '90s than "The Rachel"–the choppy, floppy haircut that Rachel Green sported in the early seasons of the hit TV show Friends? I personally believe that if any actress other than Jennifer Aniston had played Rachel, everyone wouldn't have been so obsessed.
Jennifer was 25 when Friends became an instant classic, and her style was sexy and sophisticated. She had a classic approach to silhouettes and femininity that she's maintained to this day (and still works just as fabulously).
Be sure to check out our guide to Jennifer Aniston's iconic '90s style and outfits.
7. Gwen Stefani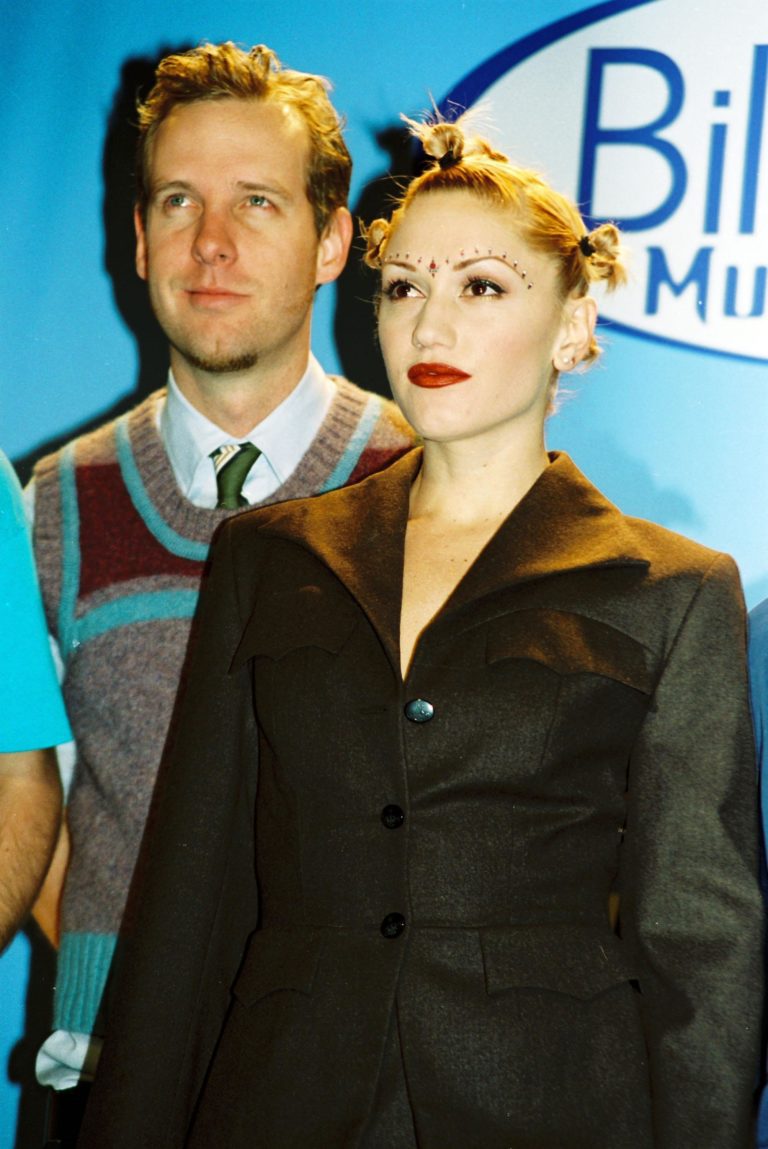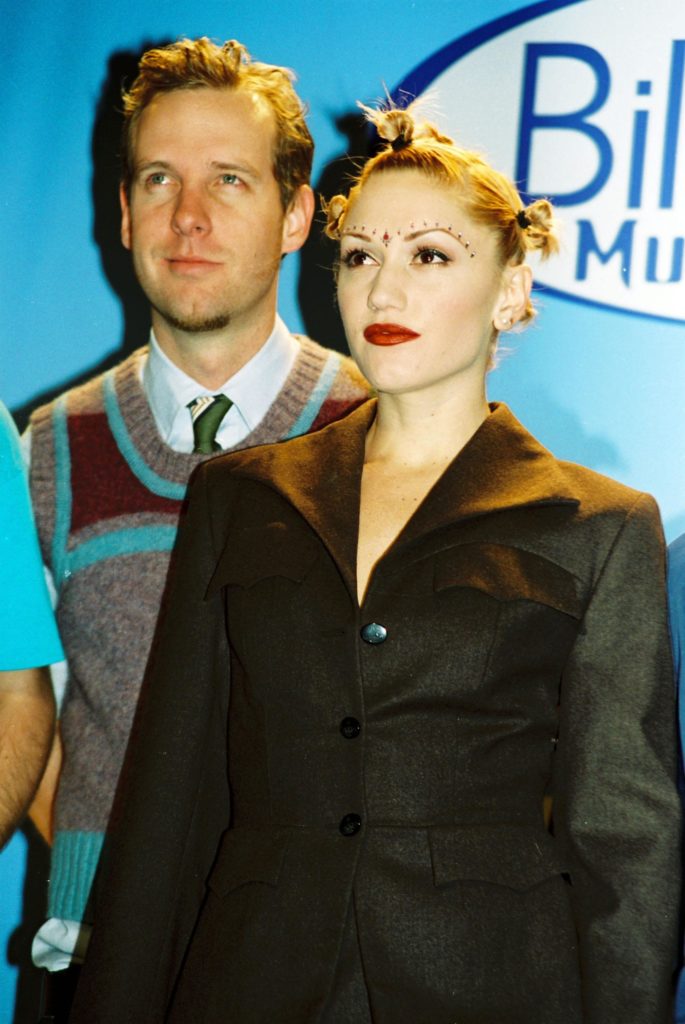 It's been rumored that Gwen Stefani holds the secret to The Fountain of Youth because of how she keeps glowing up year after year. She's always ahead of the trends, and that held true back when she was fronting the band No Doubt in the 1990s.
Gwen's No Doubt looks are a little wild today, but her love for funky patterns, bizarre hairstyles, and loud accessories were shocking and show-stopping. Her style was just so '90s. Not everything has held up (the pencil thin eyebrows trend has, fortunately, disappeared, as have ultra-low rise jeans), but many of Gwen's vibrant fashions have inspired the recent revival.
For more on Gwen's killer look, see our post on Gwen Stefani's style in the 1990s.
8. Alicia Silverstone
The definitive teen idol, Alicia Silverstone's role in Clueless catapulted her to fame, as did her starring role in a series of Aerosmith music videos. There are few movie costumes that hold a place in history decades later as still being stylish, but Cher Horowitz's yellow plaid matching set is one of them.
Alicia's carefree approach to style and frequent natural beauty looks made her the perfect teen starlet. Her style was girly and fun. She looked current and youthful and perfectly represented the sweet-and-a-little-sultry aesthetic.
For more on Alicia, see our guide to Alicia Silverstone's style in the 90s.
9. Julia Roberts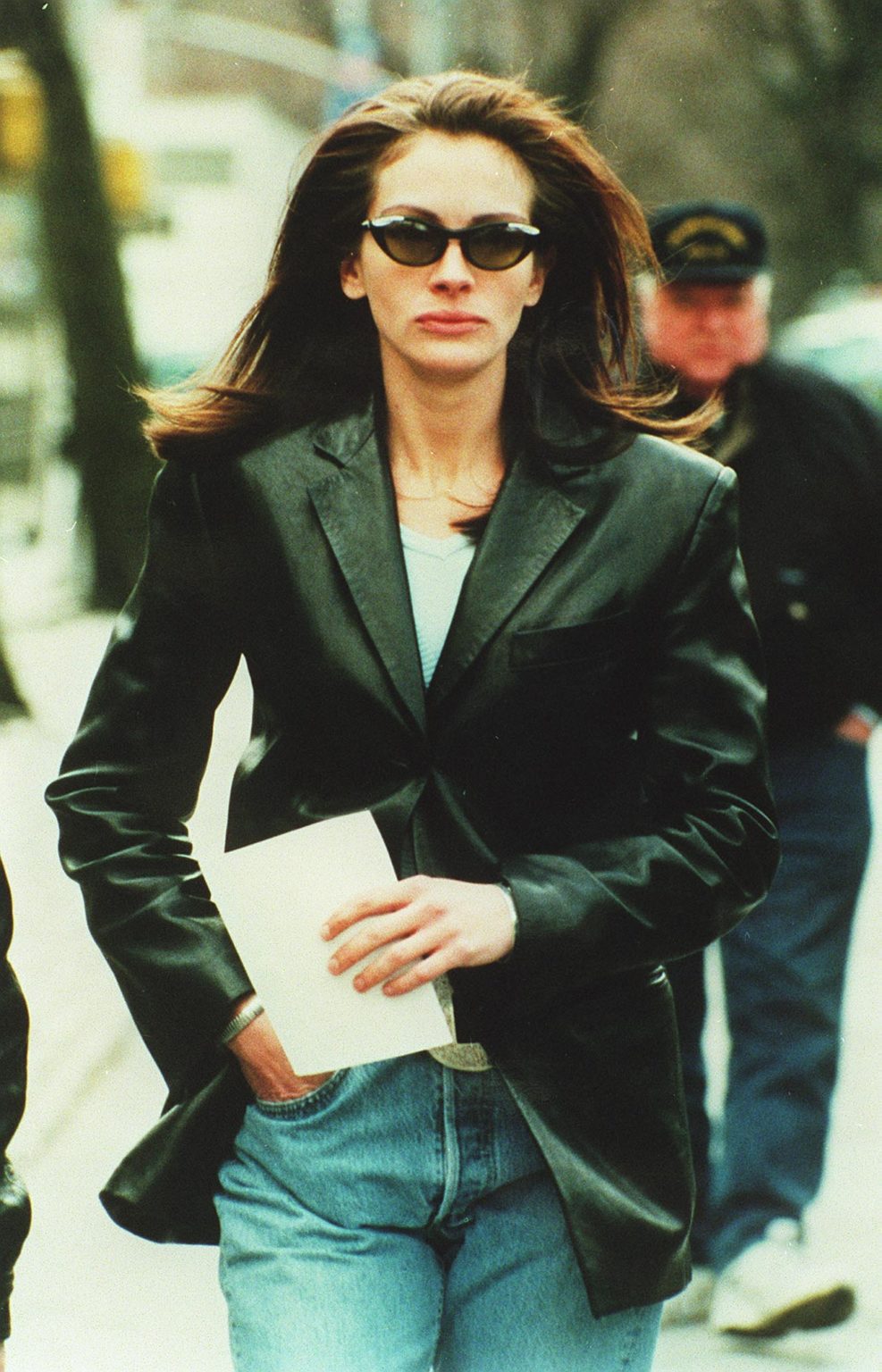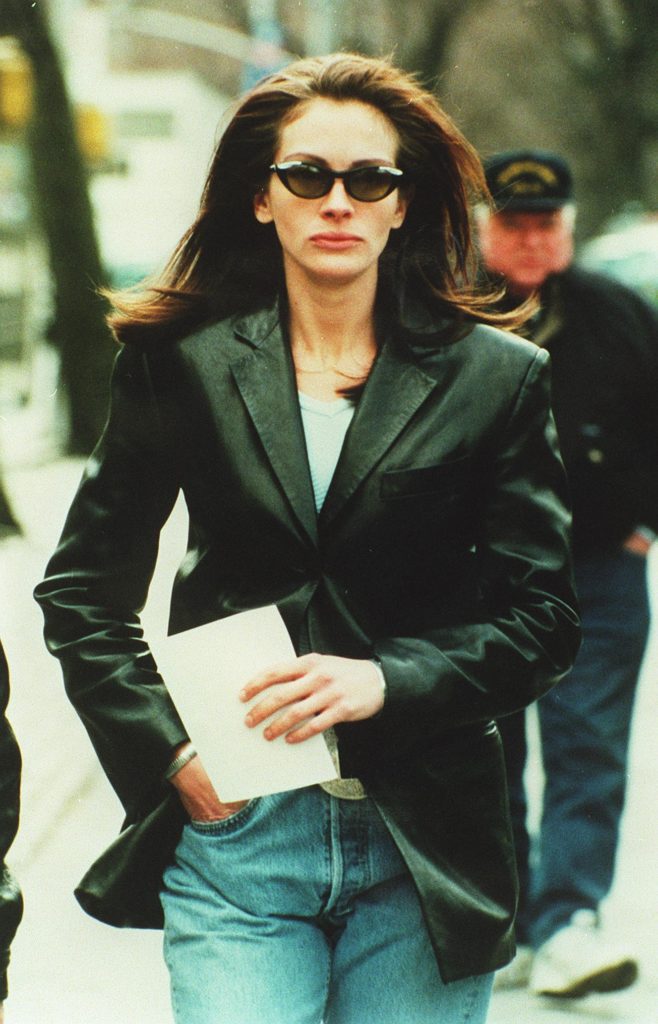 Hollywood's reigning queen shot to fame after starring in the 1990 classic Pretty Woman. Julia Roberts stole the public's hearts with several rom-coms in the '90s. Her gorgeous smile and free spirit manifested her style, which a offered a contrast to the edgy, grunge aesthetic that was also popular then.
She famously rocked menswear or unisex clothing and helped bring the trend to the mainstream style scene. For a giant movie star, she was experimental with her fashion, which earned her respect from designers and fans alike.
To get her look in a modern way, read this guide to Julia Roberts style in the 90s.
Are you into the '90s comeback?
Let us know in the comments! And if you want to learn more about each of these women's lives, '90s fashion choices, and how you can replicate them, keep following this series! We'll be taking about the best '90s revival trends and how to achieve them for yourself, all inspired by these powerful female superstars!