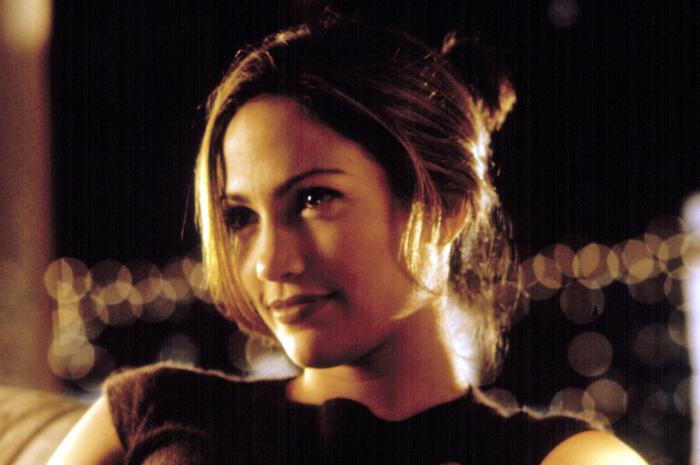 Over the past few weeks, I've been breaking down the nine '90s fashion icons you need to know about if you want to truly understand the decade's look.
Last week we took a look at acclaimed actress Winona Ryder. This week I'm breaking down the triple threat that is Jennifer Lopez.
Jennifer Lopez Biography
Jennifer started her career as a dancer. She starred as a supporting dancer on the TV show In Living Color. She was also a backup dancer for names like New Kids on the Block and Janet Jackson.
Jennifer starred in her first movie in 1995, but her role was uncredited (still, she was nominated for an Independent Spirit Award so that's pretty impressive).
It wasn't until 1997 that Jennifer got her big break and the role that would come to define her career. She starred as Selena Quintanilla, the Queen of Tejano music, in the biopic Selena.
When Selena hit theaters, it was a massive hit, and critics and audiences fell in love with Jennifer. Her portrayal of the music legend was spot-on and shot her to stardom. She was soon the highest paid Latina actress in Hollywood.
Just two years later, Jennifer released her first album On the 6. Her debut single "If You Had My Love" went to #1 on the Billboard charts.
From there, Jennifer secured her spot as one of the Hollywood greats and would soon go on to release hits like "Love Don't Cost a Thing" (2000), "Jenny from the Block" (2002), "On the Floor" (2011) and hopefully many, many more!
Today, Jennifer is still a mega-popular star. She's sold over 80 million records, has a Golden Globe nomination, and her own star on the Hollywood Walk of Fame among a long list of achievements.
Jennifer Lopez's Style in the '90s
Aside from acting, singing, and dancing, Jennifer has another talent — a killer eye for fashion. Since her big break, she's been stopping red carpets and gracing magazine covers all over the place.
Today, she's a glamorous Hollywood royal who often sports sophisticated and sexy looks from the finest designers around. In the '90s, J-Lo's look was a lot more sporty and trendy. If the latter sounds like something you'd be into, here's how you can get her look:
1. Think sporty.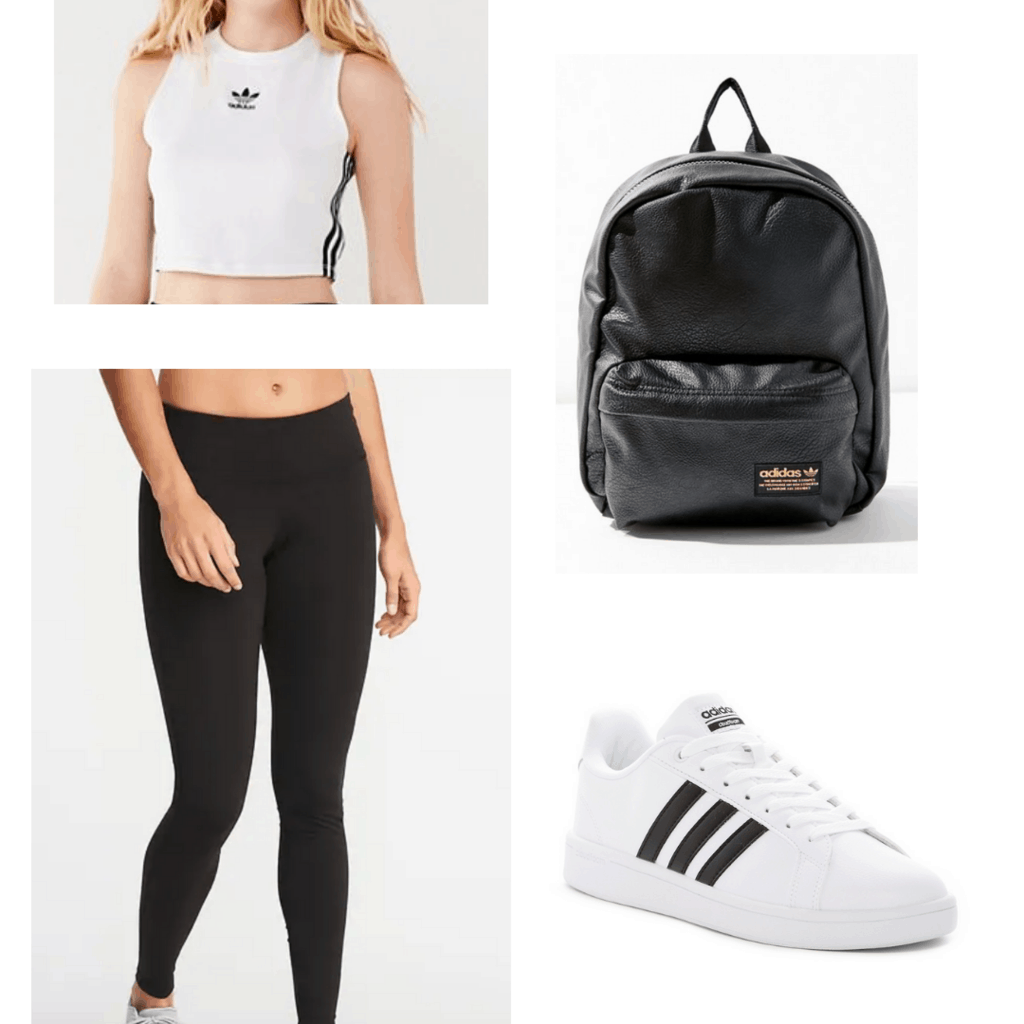 Products: Top – Urban Outfitters, Leggings – Old Navy, Backpack – Urban Outfitters, Shoes – Nordstrom Rack
Jennifer is, to this day, a stunning dancer. She loves to show off her literally perfect physique, and this began in the '90s and early 2000s when she rocked adorable sporty two-pieces.
A big trend back in the '90s was to wear head-to-toe branded pieces (like those Juicy tracksuits — memories). Today, this is a little extra, and it's not necessary to get J-Lo's look. But if you have a go-to workout clothing label (Jennifer often sports Adidas), then mix and match your favorite pieces! Jennifer was one of the first stars to bring athleisure clothing to the mainstream, so as long as you feel comfortable and cute, that's all that matters!
2. Matching sets are a must.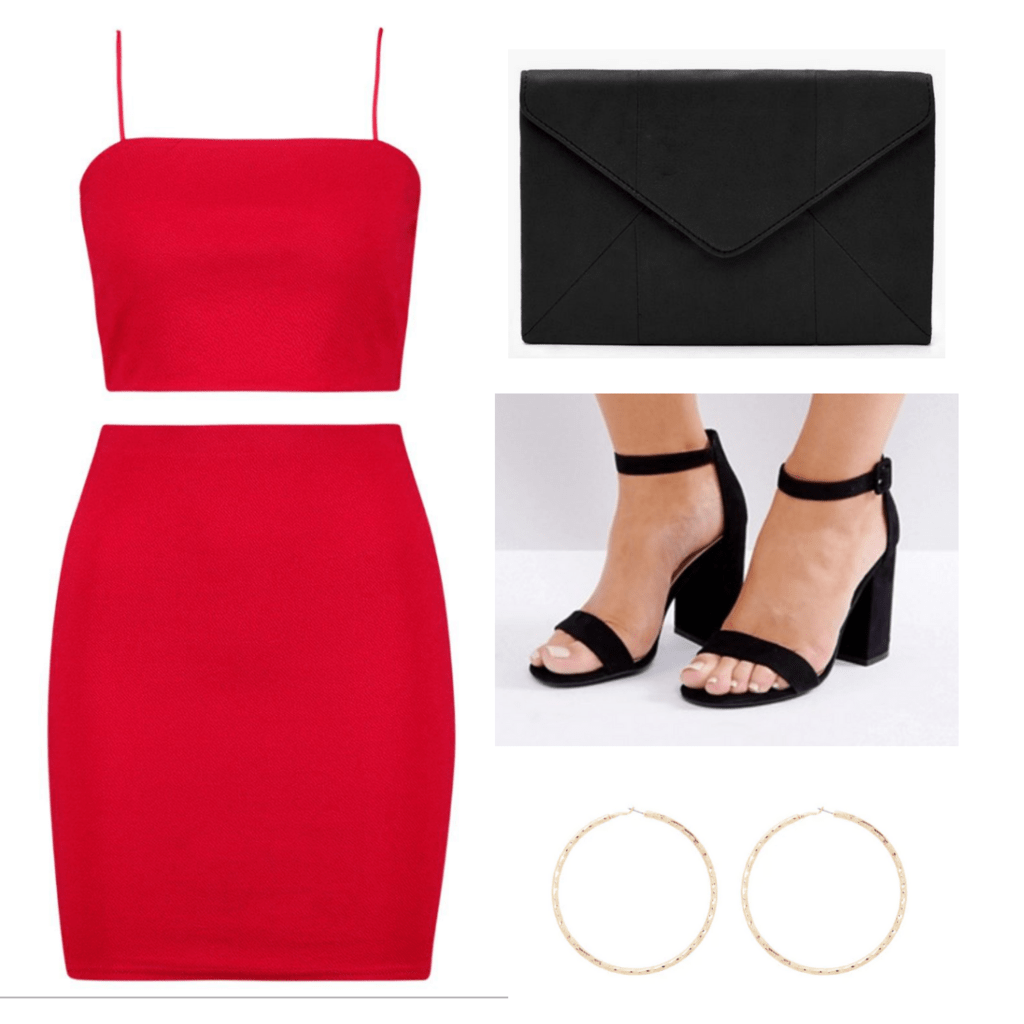 Products: Set – Boohoo, Shoes – Asos, Bag – Boohoo, Earrings – Forever 21
Jennifer rocked dozens of looks like this throughout the '90s. An easy way to modernize her go-to two-piece look is to adjust the hem lengths to today's style. Instead of a normal top and low-rise bottoms, go for a crop with high-waisted bottoms.
The key to Jennifer's look is to have the exposed midriff! Whether it's a peek-a-boo line or a full crop top with low-rise pants, the flirty and youthful aesthetic is a must when copying '90s Jennifer Lopez.
3. Never shy away from color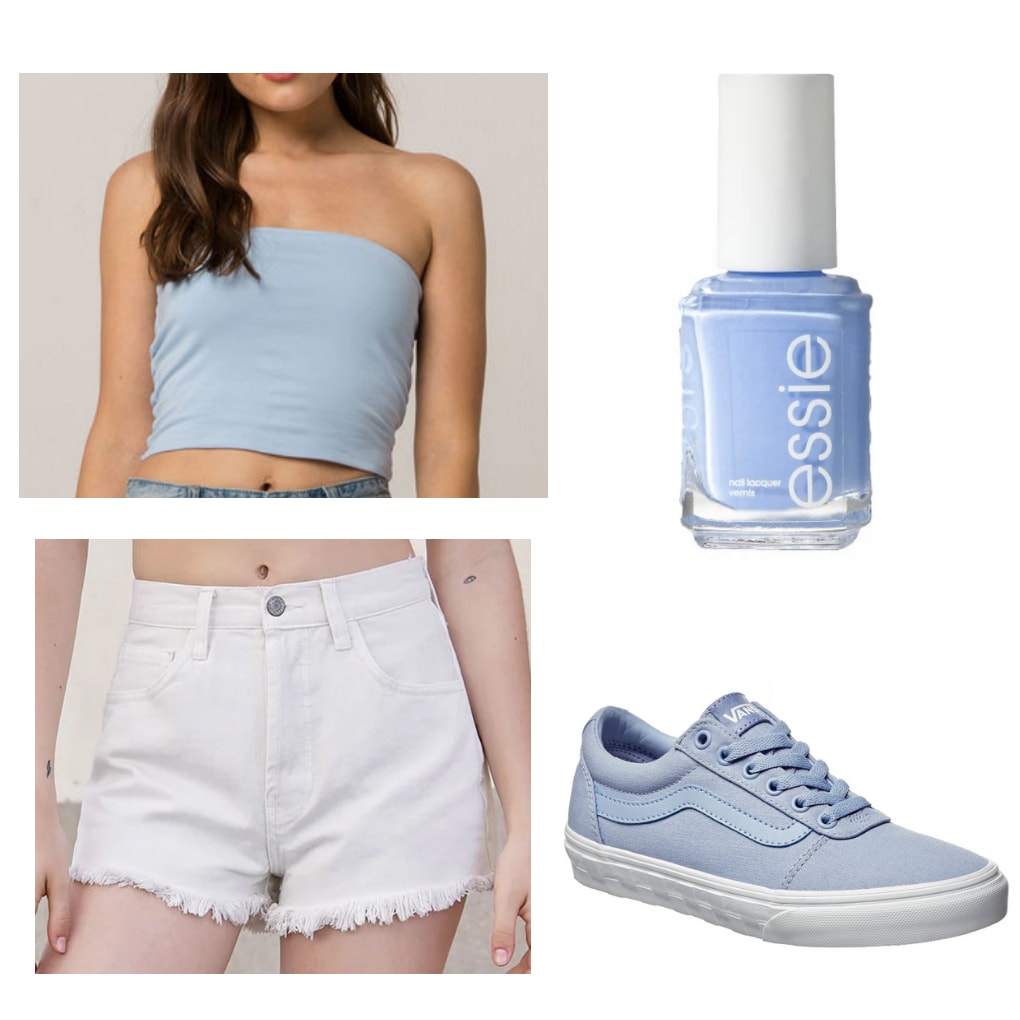 Products: Top – Tilly's, Shorts – Pacsun, Nail polish – Target, Shoes – Stage
From her bold party looks to that iconic green Versace dress, Jennifer's outfits prove she loves color. Since pretty much any color looks beautiful on her, I can see why.
But color doesn't have to mean neon pink and bright yellow. You could play around with subdued colors you might not often wear like periwinkle (one of the many that look fabulous on Jennifer). You also don't have to do a monochromatic look if you don't want. Breaking it apart by matching your top to your accessories and going with neutral bottoms can make taking on a fun color a little easier.
Will you be channeling Jennifer Lopez?
We love her sporty chic outfits and playful approach to style. Are you filling your cart up with athleisure wear? Maybe just listening to "Jenny from the Block" for the tenth time in a row like me? Let us know in the comments!
And for more information on Jennifer Lopez, check out these great sources: