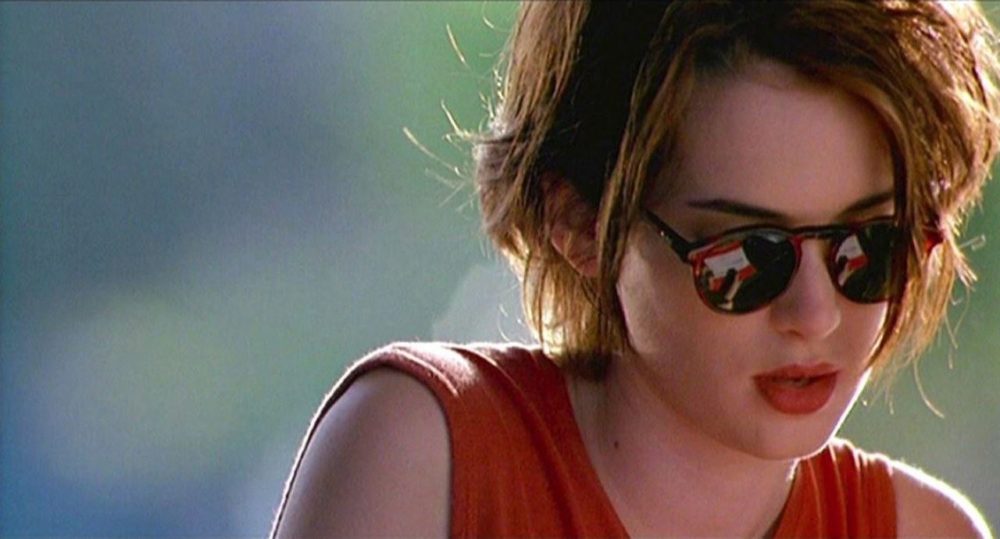 Over the past few weeks, I've been breaking down the nine '90s fashion icons you need to know about if you want to truly understand the decade's look. This week I'm breaking down another '90s fashion star.
We already covered Hollywood royalty Drew Barrymore. Today, it's all about another woman whose career is thriving just as much today as it was back then. I'm talking about the beautiful scene-stealer Winona Ryder.
Winona Ryder Biography
Winona Ryder was an alternative it-girl in the 1990s. Her roles weren't quite what you'd expect for a beauty and style icon, but we loved her all the more for them.
Winona's parents lived a bohemian lifestyle and were both writers (even friends with beat poetry legend Allen Ginsberg). They raised Winona on a commune.
It was on the commune ranch that Winona first started watching movies (shown in a makeshift theatre in the commune barn) and fell in love with acting. At age 12, she began studying the craft outside of school.
Things in school were difficult for Winona. She was bullied and beat up for her boyish appearance. But, in a now-famous story, she later got back at her bullies by calling them out when they asked her for an autograph. Truly iconic.
In the late '80s, Winona starred in two of her most famous movies to date — Beetlejuice, the Tim Burton classic in which she plays a gothic teenage girl named Lydia, and Heathers, the dark comedy cult hit about a clique of high school girls.
These roles catapulted Winona to stardom. In 1990, she starred in Edward Scissorhands alongside Johnny Depp who she was dating at the time. They were both young idols of the era known for their popular yet bizarre acting roles, so their relationship was highly publicized.
Winona's career kept rising throughout the decade. She was nominated for an Academy Award twice. And though a grand theft conviction in the 2000s halted her acting career for a bit, she'd soon make a major comeback. Winona's role as Joyce on Stranger Things is arguably her best yet!
Related reading: 5 Stranger Things Outfits You Can Totally Wear in Real Life
Winona Ryder's Style in the '90s
Winona's notable '90s roles really defined her acting career — think unexpected and extraordinary. She's always doing something different… and doing it better than anyone else. And that includes fashion! So if you're totally into young Winona's look, here's how you can get it:
1. Represent your favs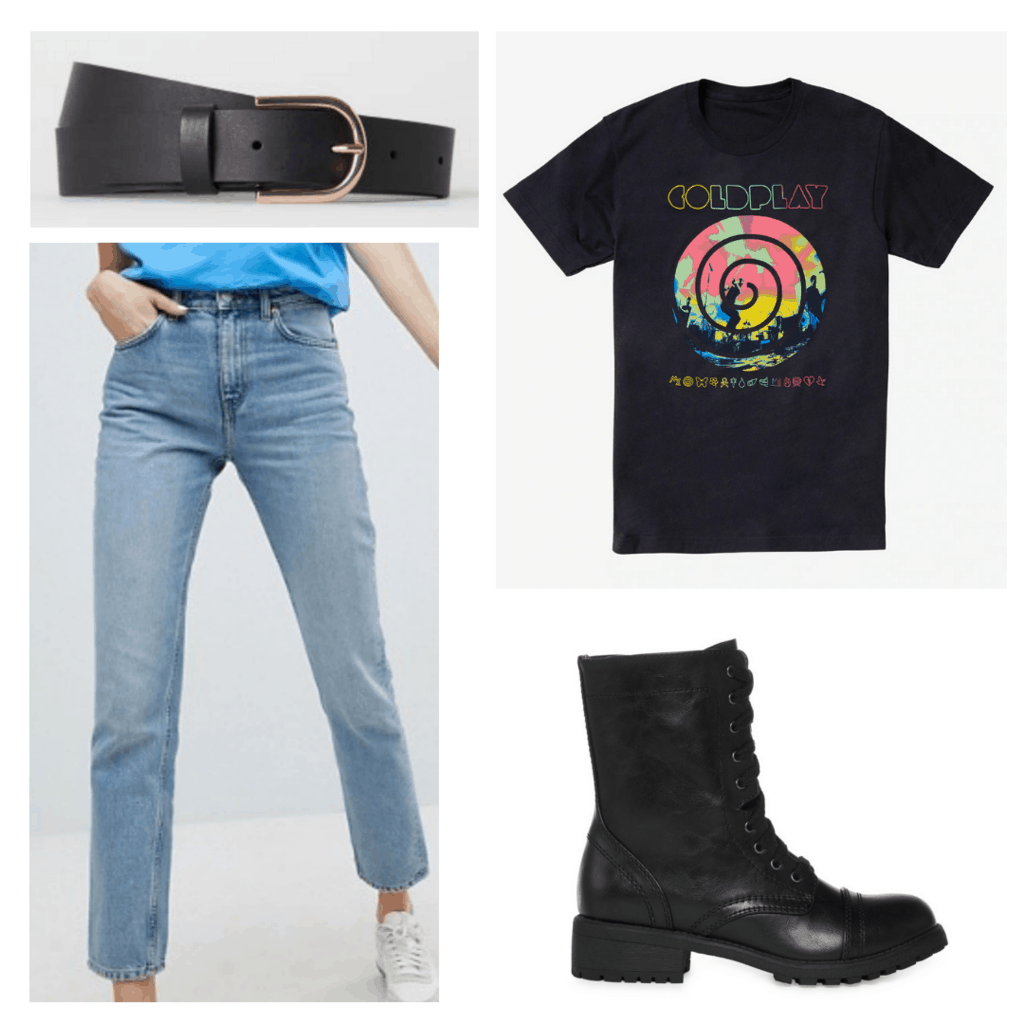 Products: Shirt – Hot Topic, Jeans – ASOS, Belt – H&M, Shoes – JCPenney
Though the band tee hasn't gone anywhere, a loose-fitting T-shirt with your favorite artist on it was a go-to for young women in the '90s. Clearly a Tom Waits stan, Winona's personality shines through in her grunge-y but adorable casual look.
Basics are great, and you could easily go for a greaser look with a white tee, but don't overlook the pizazz of a band shirt and jeans. (I had to represent my all-time favs, Coldplay.) It's stylish, personalized, and a nice conversation-starter. For additional '90s glam, add a leather or denim jacket.
2. Pull out the little black dress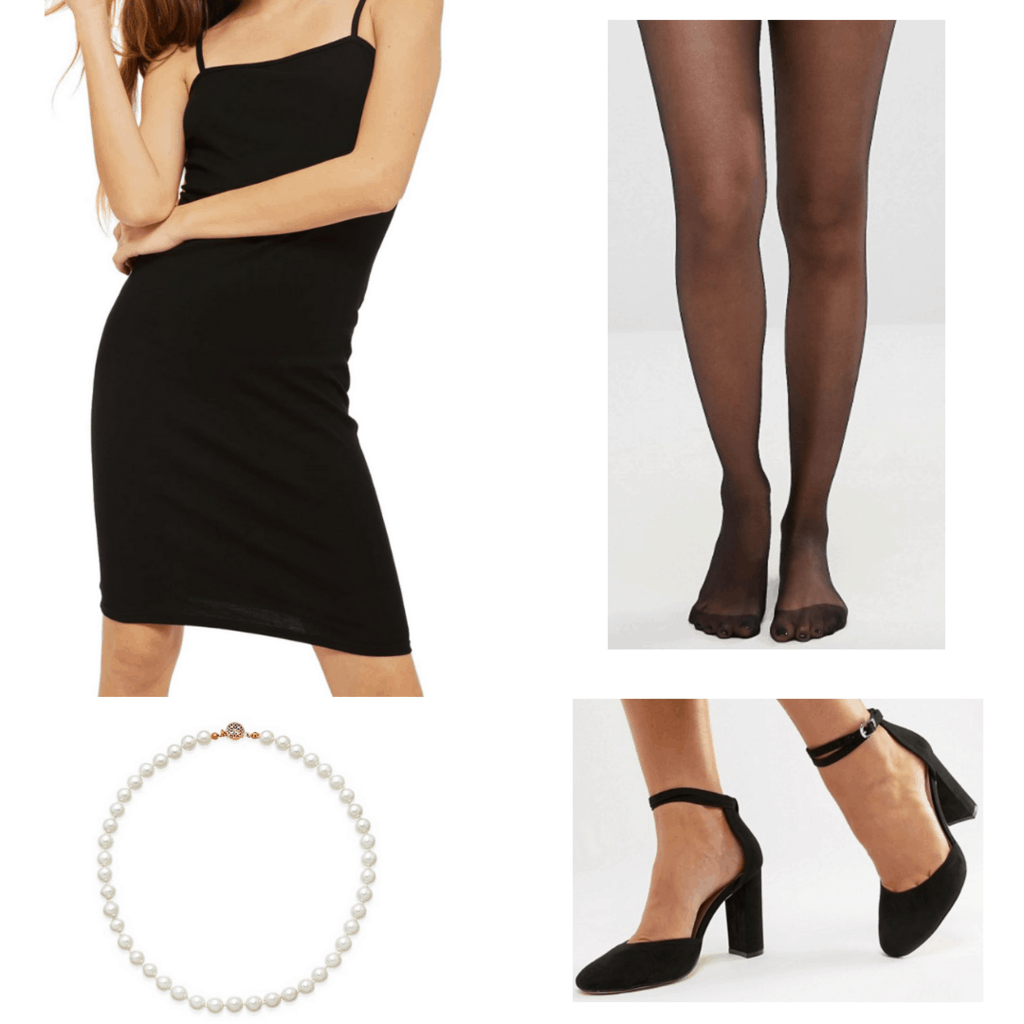 Products: Dress – Nordstrom, Heels – ASOS, Tights – ASOS, Necklace – Macy's
Obviously because she was one of the greatest actresses working in the '90s, Winona had many a red carpet event to attend and was always being photographed. Her standard look? A little black dress. She had a whole collection of these and always looked stunning. The dark color stood out against her pale complexion, and Winona was never one to shy away from a vamp-y lip. The mild goth vibes were a mood.
You can copy this with pretty much any LBD, but try to avoid ones with modern cut-outs or high-low hemlines. These weren't popular back in the '90s and not something you'd catch Winona in. She preferred classic silhouettes that were sexy and timeless.
3. Accessorize with unisex pieces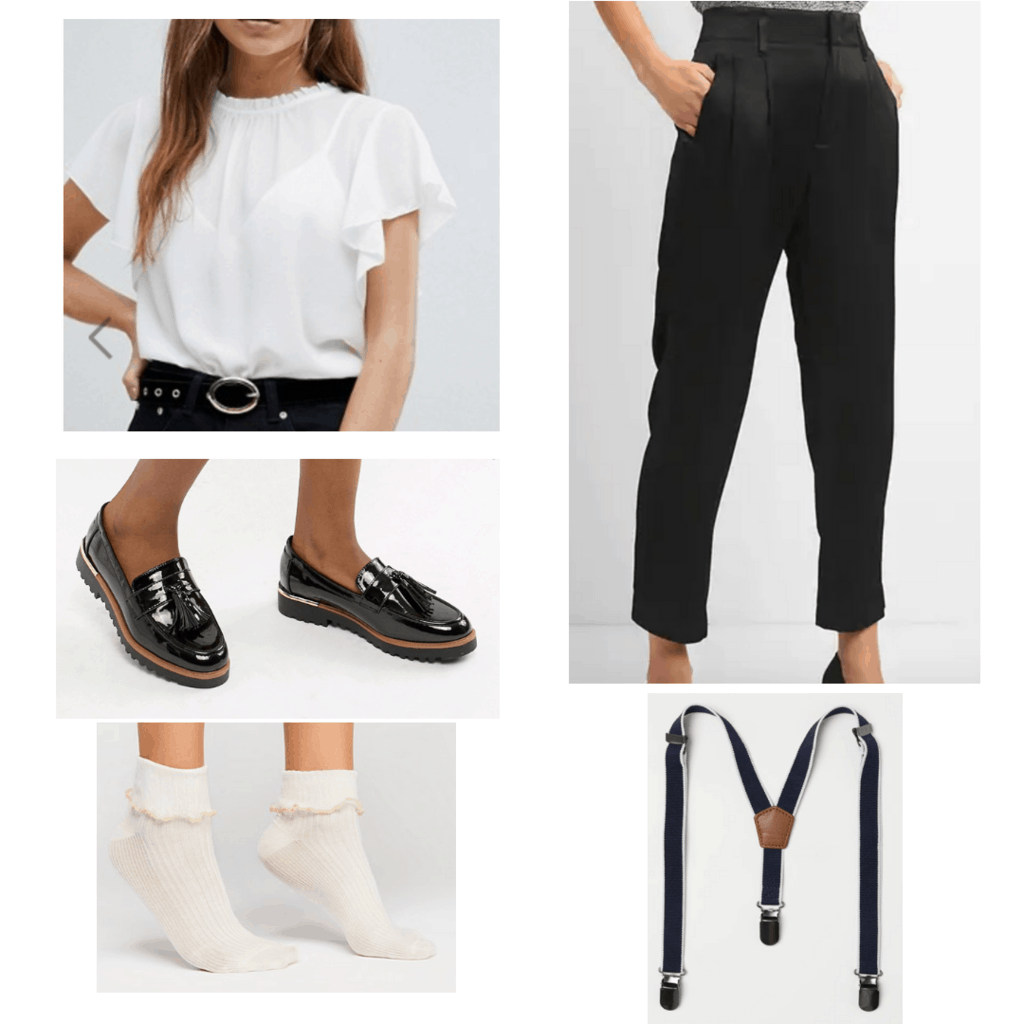 Products: Shirt – ASOS, Shoes – ASOS, Socks – Free People, Pants – Gap, Suspenders – H&M
Experimenting with fashion on campus is difficult this time of year, especially when yet another campus tee and leggings are calling to you. But a huge part of Winona's style came from striking unisex pieces like oversized coats or detailed menswear items. She knew how to pair together accessories that never overpowered her.
Winona usually had at least one stand-out piece on, weather it was a jacket or a killer pair of shoes. Buying interesting accessories, like '90s-appropriate chunky shoes or suspenders, can make creating unique outfits simpler. You can throw these extras on with the same old outfits and they'll instantly add style.
Will you be channeling Winona's '90s style?
Are you ready to copy the '90s goth icon's dark color palette? How about just re-watching Edward Scissorhands for the thousandth time? Let us know in the comments!
And for more information on Winona Ryder, check out these great sources: