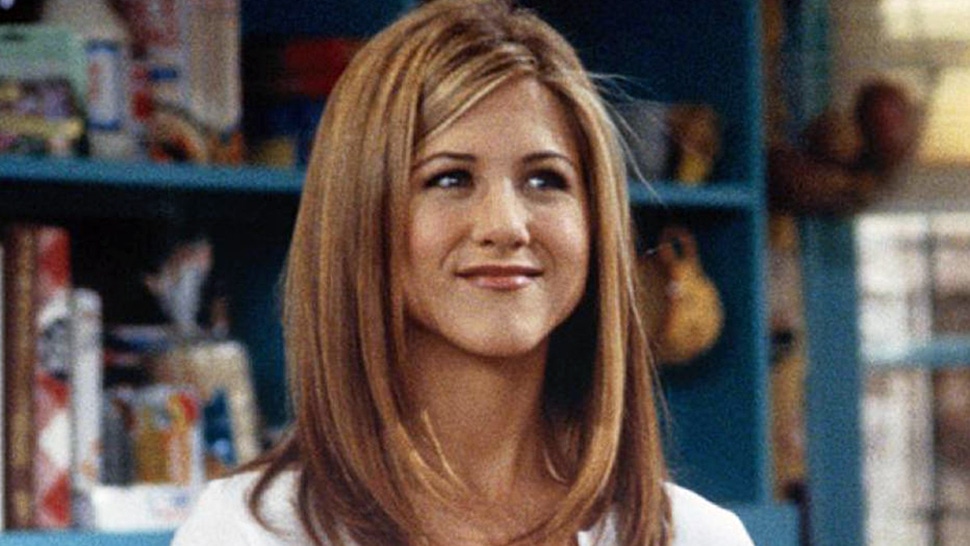 '90s nostalgia is real. Twisted chokers are back in stores. Aladdin is going back to theaters. Netflix just paid $100 million dollars to keep Friends streaming another year. And people can't get enough!
To celebrate, we've chosen '90s fashion icons that you need to know about to get on board with this '90s revival. Last week we looked at Hollywood's reigning monarch Julia Roberts. This week, we are a taking a trip to Central Perk and copying the looks of Jennifer Aniston.
Jennifer Aniston Biography
Jennifer started acting at a young age, discovering her love for the craft when she was just 11 years old. Both of her parents were actors, so she knew a lot about the job!
She went to high school at Fiorello H. LaGuardia High School of Music & Art and Performing Arts in New York and started out in off-broadway productions.
She starred in a couple of TV shows and movies throughout the early '90s, but none of them were commercial or critical successes.
But in 1994, she was cast in the role she's still best remembered for today —Rachel Green on Friends.
Friends ran for 10 seasons and made Jennifer (and the rest of the cast) some of the highest paid actors in history. Her movie career truly took off from there, and she became one of the go-to romantic comedy actresses around in a few short years.
Jennifer won an Emmy and a Golden Globe for Friends and has gone on to star in tons of movies, most recently Dumplin' on Netflix.
Beyond being an ageless deity indifferent to the powers of time and gravity, Jennifer also has a beautiful sense of style — and it was especially great back in the '90s! Her 20-something looks were feminine and fun (and surprisingly tame for the decade). Here's how you can copy Jennifer Aniston's '90s style:
Jennifer Aniston's Style in the '90s
1. Try out a tie-front top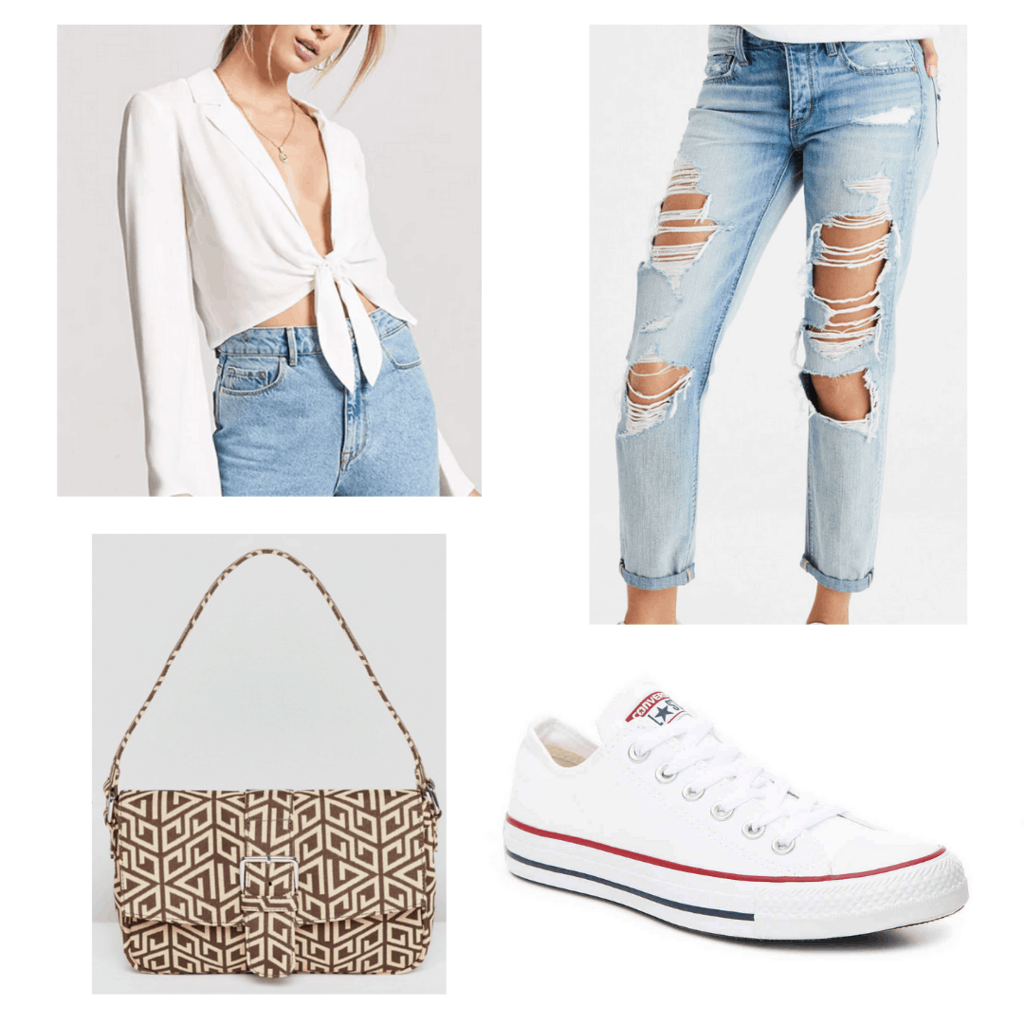 Products: Top – Forever 21, Pants – American Eagle, Bag – ASOS, Shoes – DSW
Jennifer was photographed in tie-front shirts with deep exposing V-necks a couple of times throughout the decade. This flirty but risqué style definitely captures the '90s idea of sweet-but-sexy. These tops have an element of '70s style to them which was having its moment of resurgence in the '90s, too.
A huge part of Jennifer's appeal was her likable and down-to-Earth personality (even if Rachel Green could sometimes be insufferable but we're not going to go there). Her style reflected that cool and casual confidence she exudes to this day. Even in full glam, her looks tend to be relaxed and subdued. Go light on accessories, and opt for something with a cute '90s vibe like a small over-the-shoulder bag.
2. Layer your slips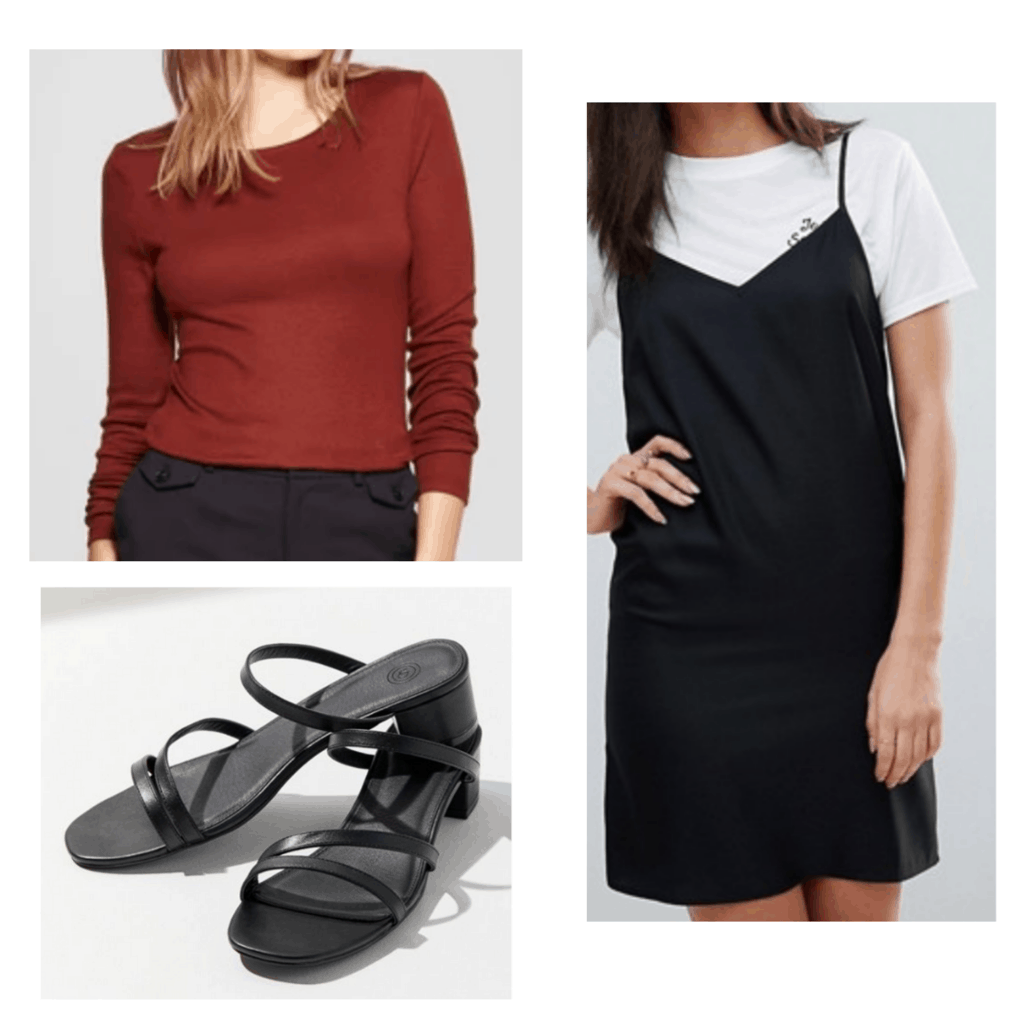 Products: Top – Target, Dress – ASOS, Shoes – Urban Outfitters
This look is perhaps the most '90s thing you can wear. It's something that all of the female Friends sported at one point throughout the show which means the rest of the world did, too. On her hit TV show, Jennifer Aniston popularized many a '90s fashion moment (the most famous of which is "The Rachel" haircut otherwise known as the most questionable celebrity trend of our time).
Rachel Green was a trendy young woman with a sense of style that showcased her love of new fashion. Today, this look is completely retro, but it still holds up in stylishness. For added '90s authenticity, consider adding some sheer black tights underneath your slip!
3. Pick up a pair of denim overalls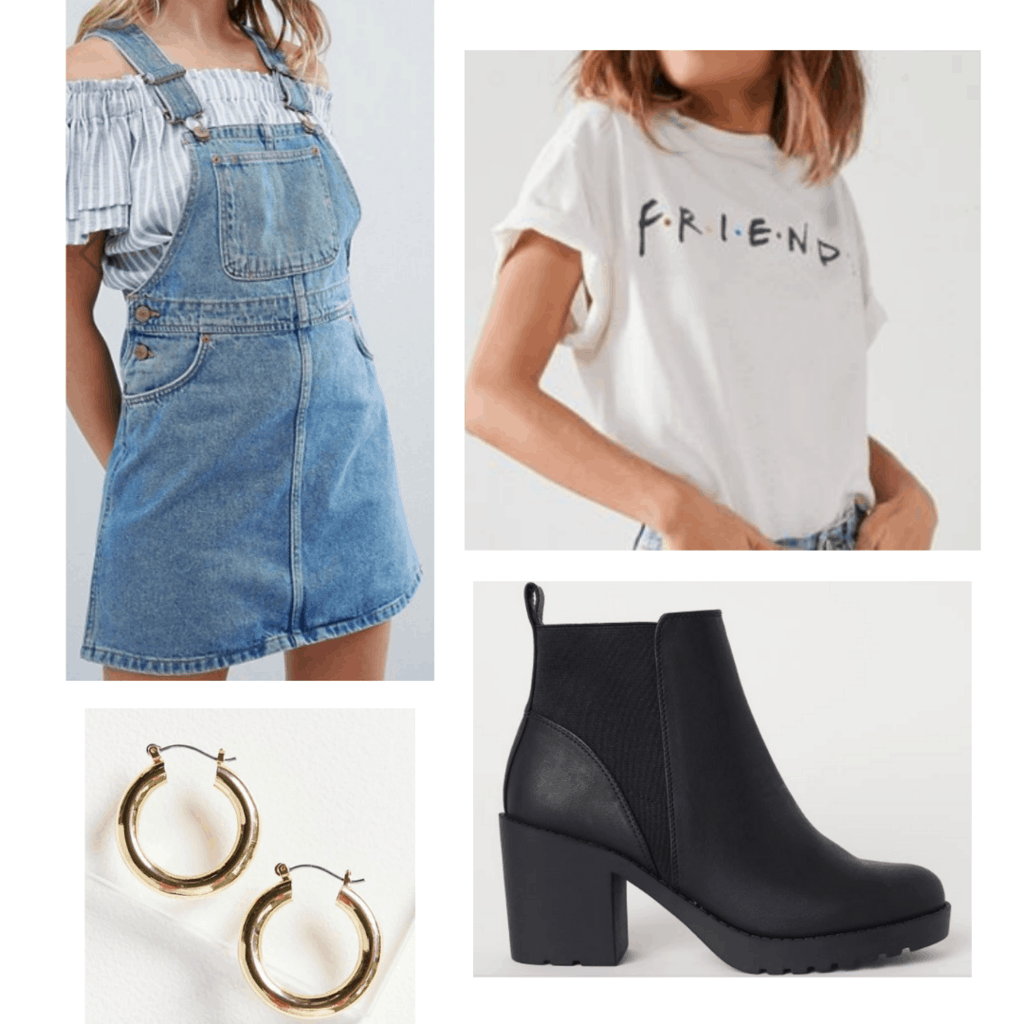 Products: Dress – ASOS, Top – Urban Outfitters, Earrings – Urban Outfitters, Shoes – H&M
Okay, I lied. THIS is the most '90s thing you can wear. On more than one occasion, Rachel wore denim overalls or a denim dress over a t shirt. It's a similar look to the slip dress, but it's definitely more casual and calls for funkier accessories. It falls in line with the '90s trend of wearing things that look sort of like children's clothes (think butterfly clips or schoolgirl uniforms).
When most people think of Jennifer's role on Friends, they'll picture her in a classic '90s ensemble like this one. For an obvious homage to everyone's favorite lazy-day-in show, I chose a shirt with the Friends logo. Chunky boots are a cute staple you might already have and one Jennifer was styled in many times on the show.
Will you be channeling your inner Jennifer Aniston?
Now that Netflix is keeping Friends and has graced us with more Aniston awesomeness in Dumplin' (who else is obsessed?), there's no excuse not to add a little Jen to your style! What your favorite part about her? Let us know!
And for more information on Jennifer Aniston, check out these sources: