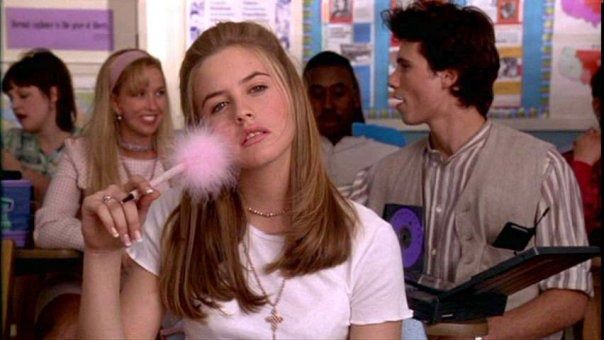 The rumors are true. '90s style has made its way back into the mainstream, and we've got you covered. There are nine 90s fashion icons you need to know about. Last week, I broke down starlet Jennifer Aniston's '90s style. This week, we're going to look at teen idol Alicia Silverstone.
Alicia Silverstone Biography
Alicia began working when she was six years old as a model. She later dropped out of high school and earned her GED because she wanted to focus her time on her modeling and acting careers.
Her first major film role was in the film The Crush in 1993. She became legally emancipated from her parents in order to work for longer hours on set.
Around the same time, Alicia starred in three Aerosmith music videos, "Cryin'," "Amazing," and "Crazy." These videos were huge and made her a teen idol of the decade, although they were definitely controversial.
Shortly after her Aerosmith videos, Alicia got the lead role in Clueless that would define her career. Her performance as Cher Horowitz made the character an instant classic and one that's still referenced all the time today.
Alicia starred in several other movies and TV shows throughout the '90s and still acts today. She's also an involved animal rights and environmentalism activist.
Fun fact: Clueless was recently adapted into an Off-Broadway musical starring Dove Cameron. Alicia has spoken about how much she likes the show and Dove Cameron's performance as Cher.
Throughout her '90s career, Alicia's characters were fashionable and set some of the decade's biggest trends. We all know that iconic yellow plaid outfit! Alicia's style both on-screen and off still holds up today. If you want the always-trendy Alicia/Cher look, here's how you can get it:
Alicia's '90s Style
1. Pick your favorite Cher look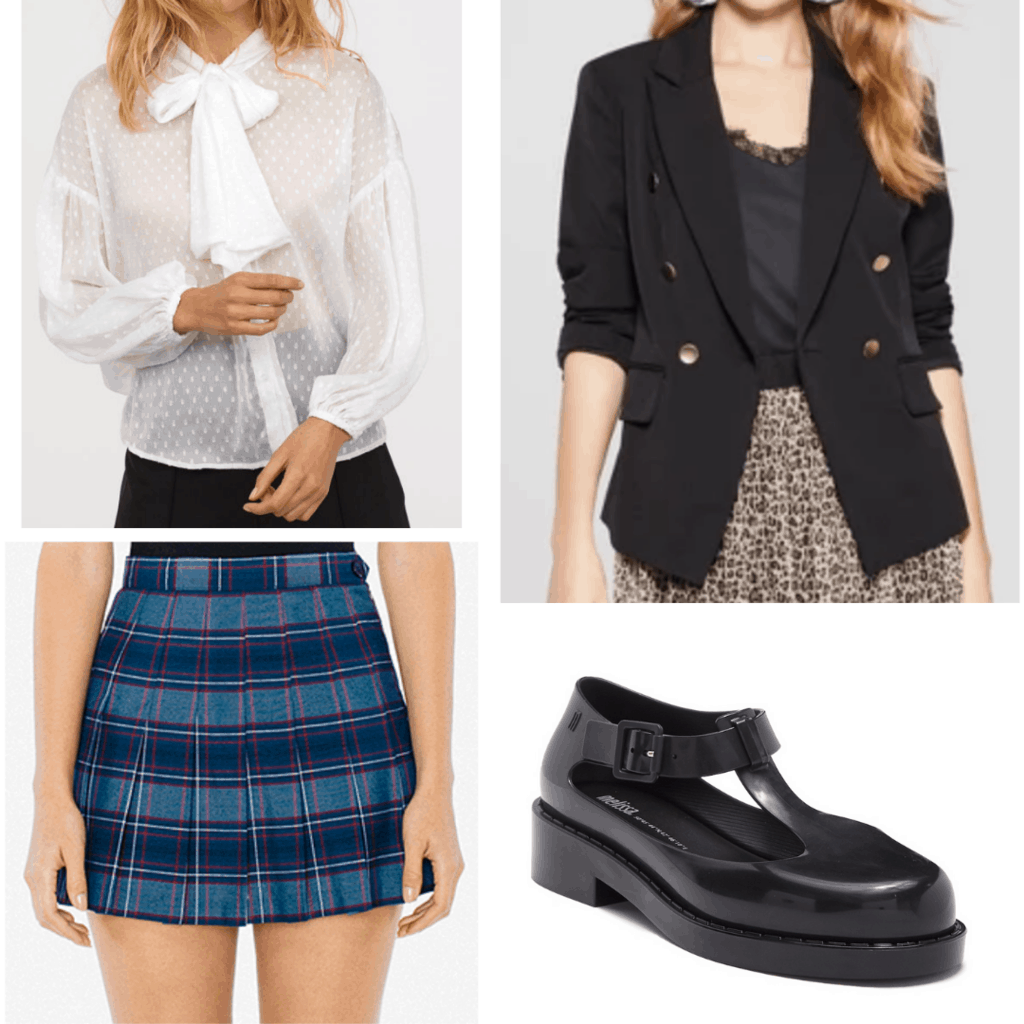 Products: Top – H&M, Blazer – Target, Skirt – American Apparel, Shoes – Nordstrom Rack
Hear me out. I know Cher's yellow plaid suit is the most iconic Clueless outfit (and maybe one of the most iconic movie looks ever), but we've all seen it done! Cher has dozens of other awesome '90s outfits to copy, like this quirky skirt and blazer combo!
For extra Cher style, add some stockings to your chunky shoes. Mixing and matching skirts and blazers is an easy to way to get several looks out of just a few pieces, so try combining different colors and patterns. Cher's makeup throughout the film was pretty understated, so I'd stick to neutral looks and have fun with crazy accessories.
2. Contract colors and fabrics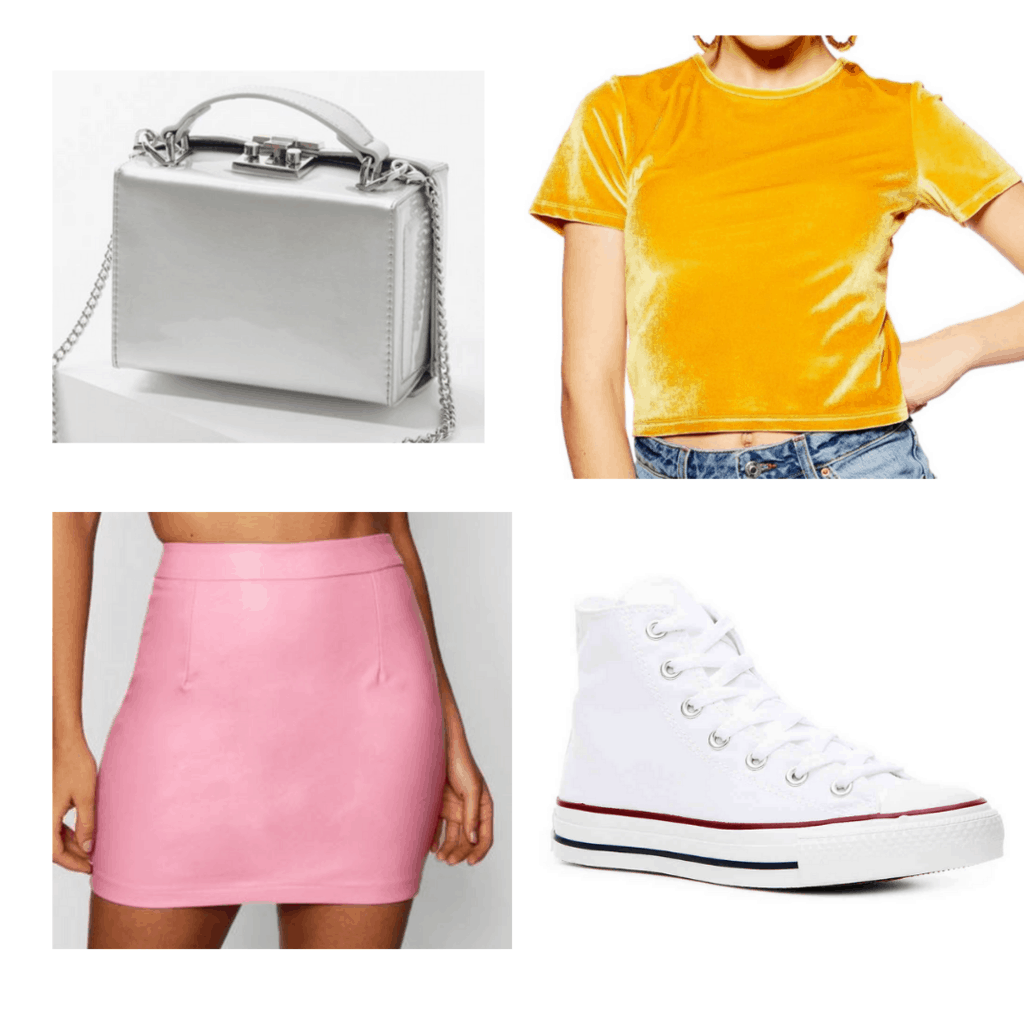 Products: Bag – Urban Outfitters, Top – Nordstrom, Skirt – Boohoo, Shoes – DSW
'90s fashion was over the top. The biggest trends of the decade often included fabrics and colors that wouldn't typically go together. Given that she was one of the biggest stars around, of course Alicia knew how to mix and match contrasting pieces in a way that was cool and fashion-forward. This was a super youthful trend that's still shocking and interesting today.
You don't have to be as extreme with textures and bright colors, but try going out of your comfort zone and picking things you wouldn't usually pair together. You might end up with a new favorite look!
3. Sweet and Feminine Prints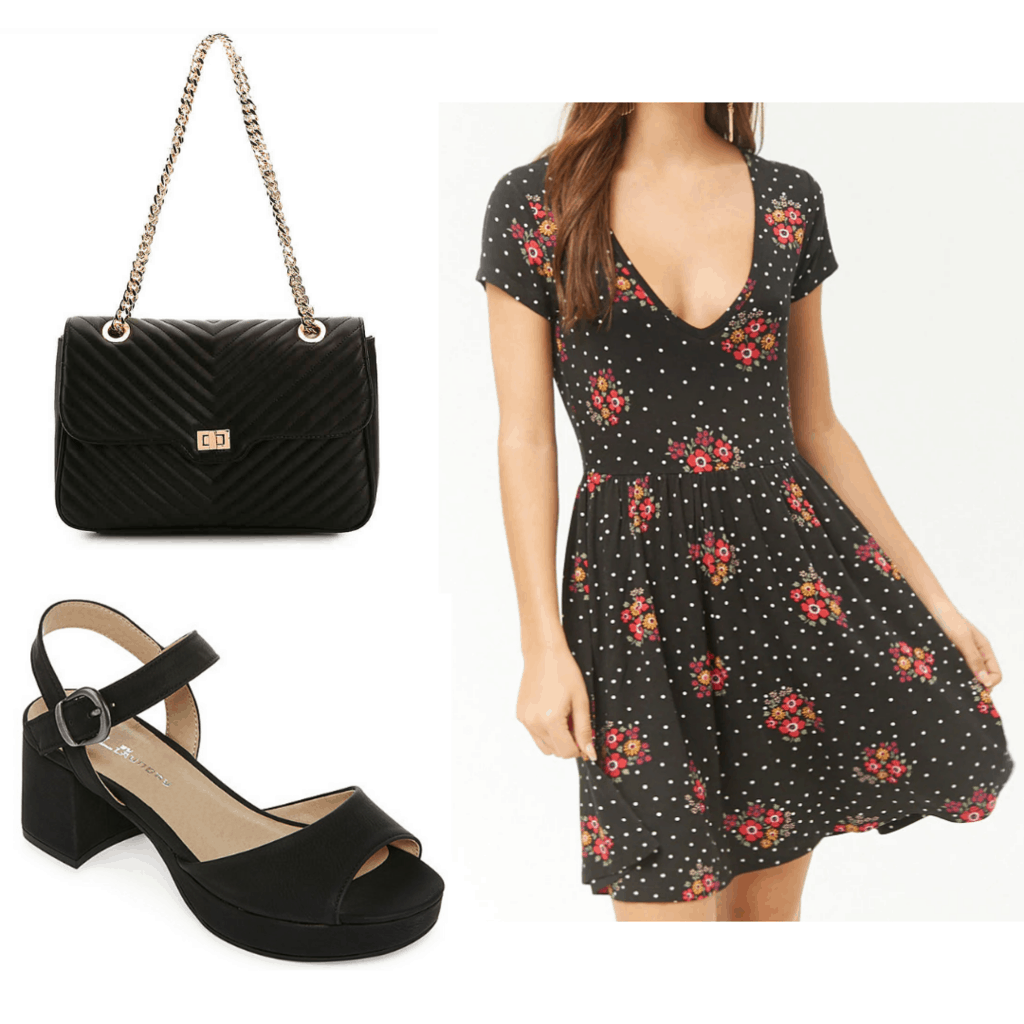 Products: Dress – Forever 21, Bag – DSW, Shoes – JCPenney
Skater dresses are a marker of '90s style. The flowy silhouette is feminine and can be paired with pretty much anything whether you're into combat boots or strapped sandals. At press events, Alicia loved mixing up her style. She wore everything from leather jackets and greaser looks to this super sweet and girly ensemble. Her girly looks definitely inspired the decade's trend.
Play around with bold colors and textures for a stand-out look. Try adding a leather jacket or holo shoes. Contrasting or unconventional accessories will get you that '90s look that Alicia made so popular.
Will you be channeling Alicia Silverstone's look?
Are you searching for a yellow plaid skirt and blazer right now? Wishing you could watch the Clueless stage show? Let us know in the comments!
And for more information on Alicia Silverstone check out these sources: