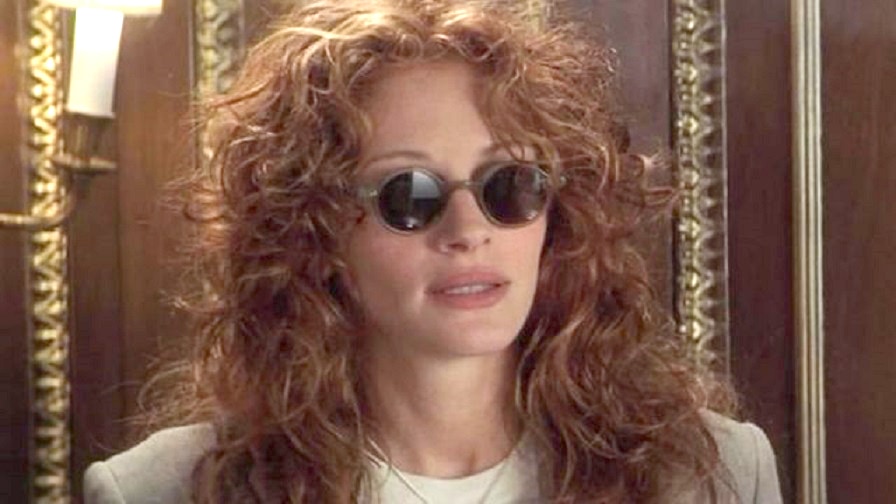 No decade's style is quite as nostalgic for us as the 1990s which is exactly why '90s everything is back in! Over the past few weeks, we've been covering nine fashion icons of the '90s you need to know about if you want to get on board with the '90s trends that are coming back.
In case you missed it, last week was all about Liv Tyler, the music video starlet turned decorated movie actress. This time around, it's all about one of America's favorite movie stars of all time, Julia Roberts.
Julia Roberts Biography
Julia comes from a family of actors. Both of her parents worked as actors and ran an acting workshop when she was a kid, and her siblings act, too.
But Julia was never trained in acting at school. She actually wanted to be a veterinarian before moving to NYC to pursue modeling.
Her first major role was in 1989's Steel Magnolias. She was nominated for an Oscar!
But it was a role that came one year later that cemented Julia's star status and made for one of Hollywood's most famous and beloved romcoms: Pretty Woman. Starring alongside Richard Gere, Julia's performance in the romantic movie became and instant hit. Julia was nominated for another Oscar.
She starred in several more successful movies throughout the '90s like Hook, My Best Friend's Wedding, and Notting Hill.
She would finally win an Academy Award in 2001, start her own production company, and go on to become one of the most influential (and highest paid!) actresses in Hollywood.
Julia Roberts' Style in the '90s
She's loved today for her talent, personality, and of course, her impeccable sense of style! Here's how you can capture Julia's '90s style vibe for yourself:
1. Mix together different aesthetics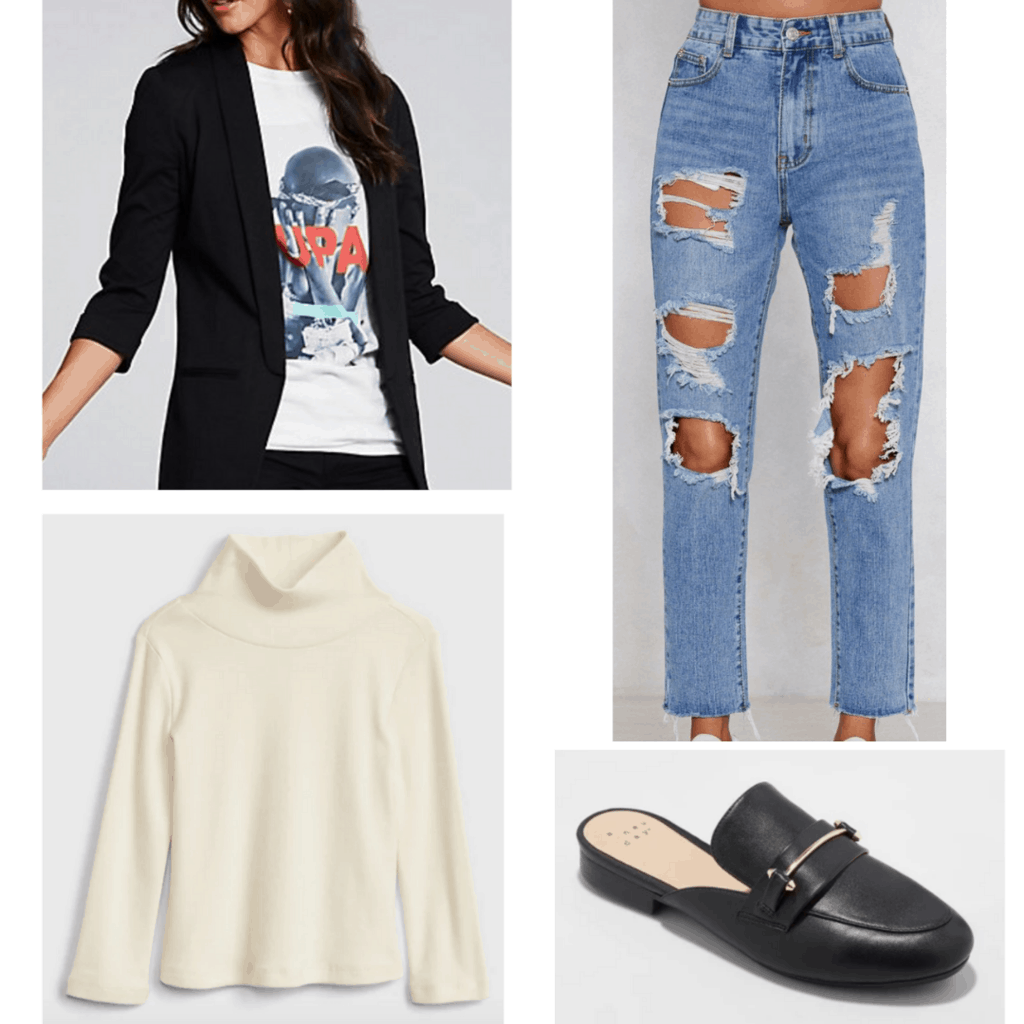 Products: Blazer – Charlotte Russe, Sweater – Gap, Jeans – Nasty Gal, Shoes – Target
Julia loves to mix masculine and feminine pieces for a striking, understated look. She still rocks a good power suit on the red carpet from time to time. But a blazer is a Roberts-approved staple.
The mixed elements of this look are what make it so fun to mess around with. Pairing distressed jeans with a fancy sweater and blazer is just so '90s. Julia's fashion kept up with the baggy style that was in. Blazers and jackets weren't fitted, and pants tended to be bootcut, mom jeans. You could definitely pair this style with sneakers, heels, or pretty much any shoes you'd like; I went for loafers. Traditional loafers have an even more unisex aesthetic which is great for '90s looks.
2. Think low-key glamour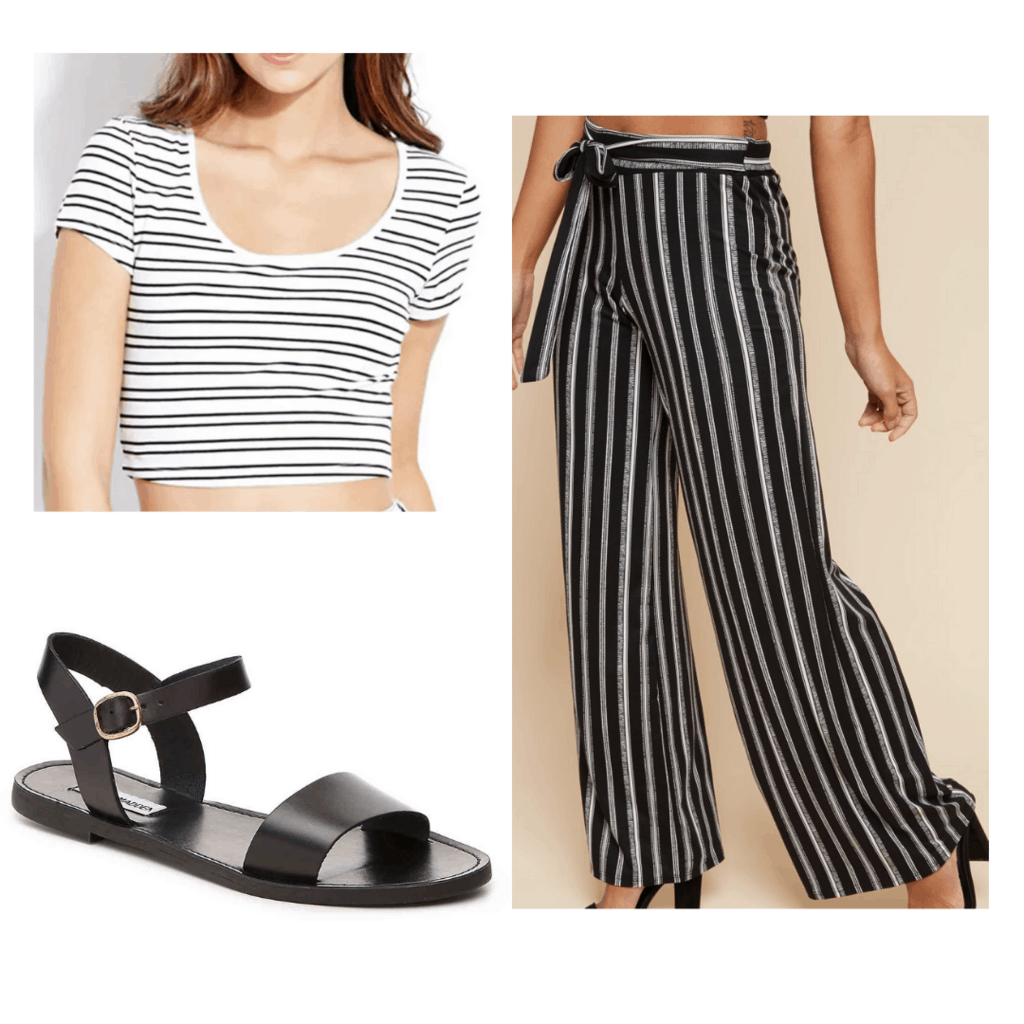 Products: Top – Forever 21, Pants – Rue 21, Shoes – DSW
Stripes-on-stripes is a pretty tough look to pull off, but if you can channel Julia's confidence and lovable smile, you can make it work. This look is both laid-back and stylish, and would be perfect for your next vacation. One reason why people love Julia Roberts so much is because she always appears to be having a great time, so put on your biggest smile to truly channel Ms. Roberts.
3. Queen of Sweaters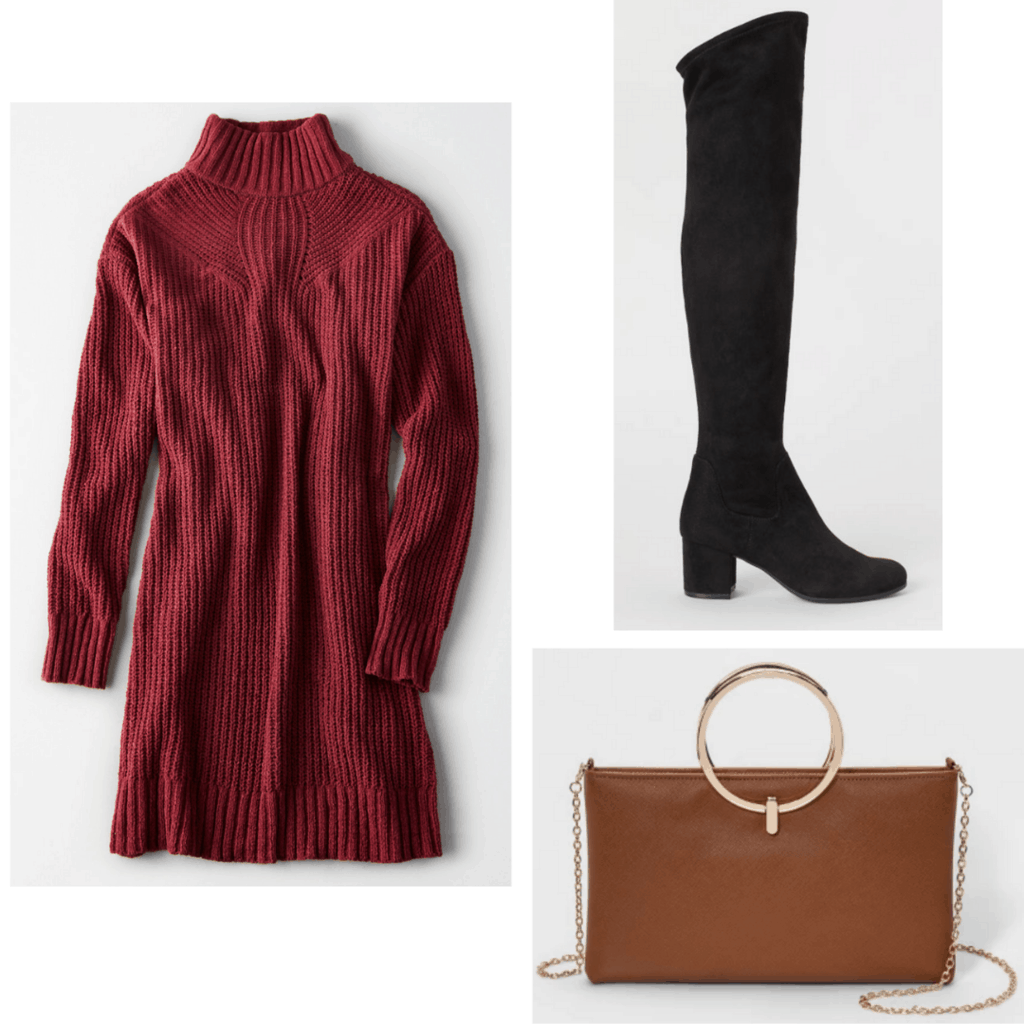 Products: Dress – American Eagle, Boots – H&M, Bag – Target
One of Julia's go-to looks during the 1990s was a timeless sweater. She knew how to wear one a thousand ways — with jeans, a maxi skirt, as a dress. Comfy and fashionable is still a Julia Roberts way of life.
Sweater dresses are cute and comfortable. Paired with knee-high boots (and maybe some stockings or tights if you live in a super cold area), they're an adorable and interesting winter fashion look. Their oversized silhouette matches with the '90s trend, but updating it with some modern accessories makes the look more wearable today.
Will you be channeling Julia Roberts?
Are you reaching for the curling iron (that is if you're not naturally blessed with Julia Roberts curls)? Watching Pretty Woman this weekend with your best friends? Let us know in the comments!
And for more information on Julia Roberts, check out these sources: