Welcome back to College Fashion's fall 2018 trends series! If you're new to this series, then you can start with our first article on the top 10 hottest fall 2018 fashion trends, where we give an overview of our fall trend predictions.
Over the weeks ahead we will be breaking down each trend and giving you options on where you can buy these trends. Last time, we covered houndstooth print, and this time around we're discussing the '80s revival in fashion. We're talking shoulder pads, bright colors, and geometric shapes and how you can be a part of it.
What is the '80s Revival?
The '80s Revival trend is the resurfacing of statement pieces that were prominent in the 1980's era of fashion. This includes fashion aspects such as neon colors, geometric shapes, and even large shoulder pads.
The resurgence of this trend is riding off the back of the '80s revival in the media with shows like GLOW and Stranger Things. So it's no surprise that fashion has followed the trend and is bringing '80s style back into the mainstream.
'80s Fashion in Fall 2018 Fashion Shows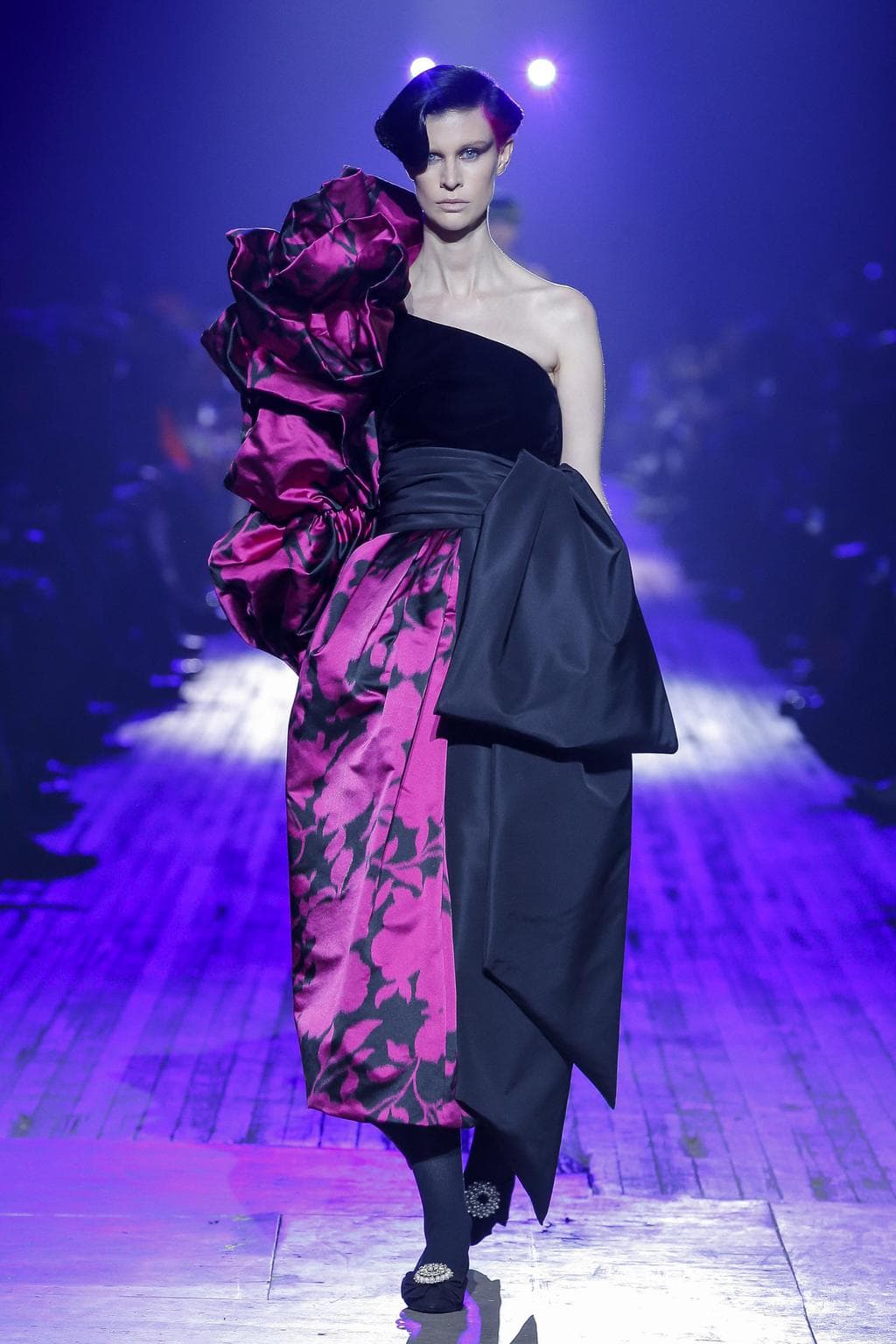 After looking through the fall fashion shows, I noticed a ton of old '80s trends resurfacing. Specifically, at Marc Jacob's fashion show, which featured a multitude of '80s trends that have been modernized.
We saw bright jackets with large shoulder pads that call back to that era. This trend can also be shown in the photo above with the usage of the large shoulder detail on the dress. This reminds me of an '80s prom dress, but with contemporary touches, like the hair and makeup.
Where to Buy '80s Revival Pieces
Bright Colors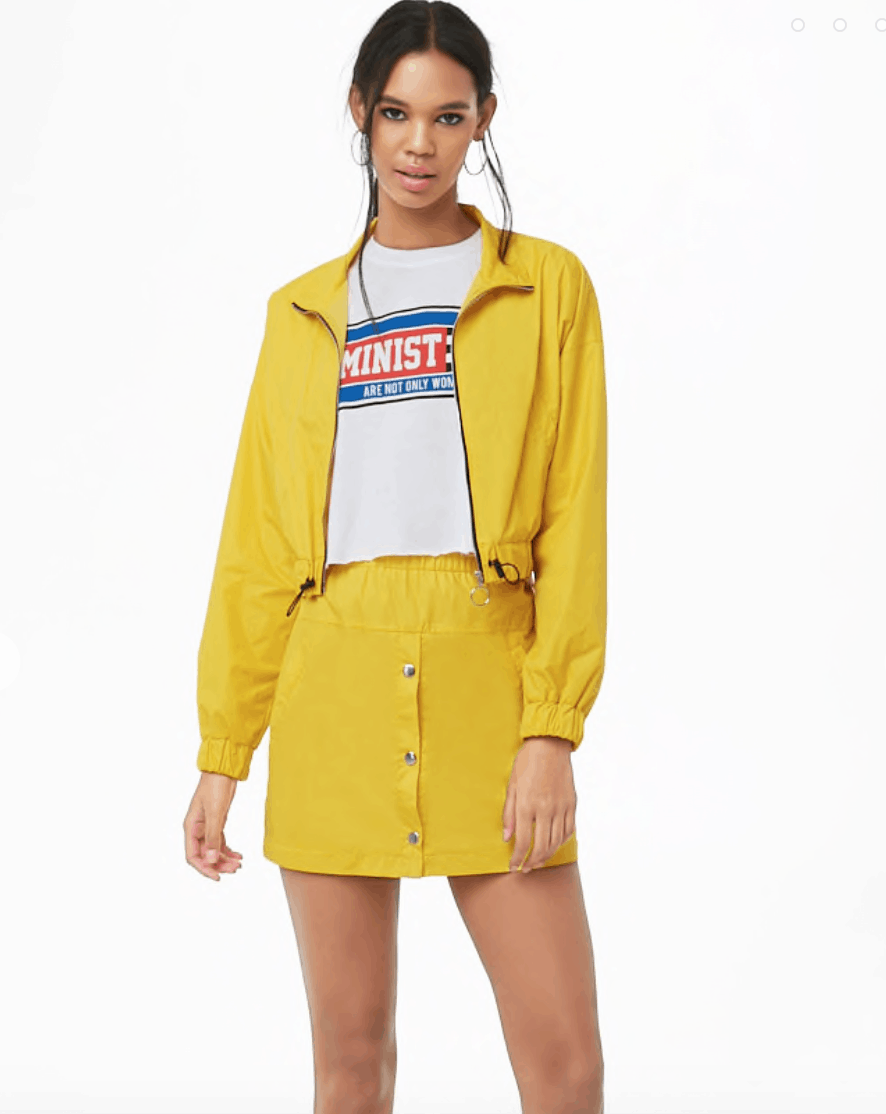 One of the statement trends of the '80s were neon colors. This is one of the easiest trends to incorporate into your everyday wardrobe. For instance, you can try wearing a monochromatic outfit, like the look pictured above.
These cheery yellow pieces from Forever 21 combine both the athleisure trend and '80s bright colors, and it works beautifully. F21 sells them as separates, so pick up the jacket for $24.90 and the skirt for $17.90.
Not comfortable with a full neon moment? Try the look with a single neon-colored statement piece.
Shoulder Pads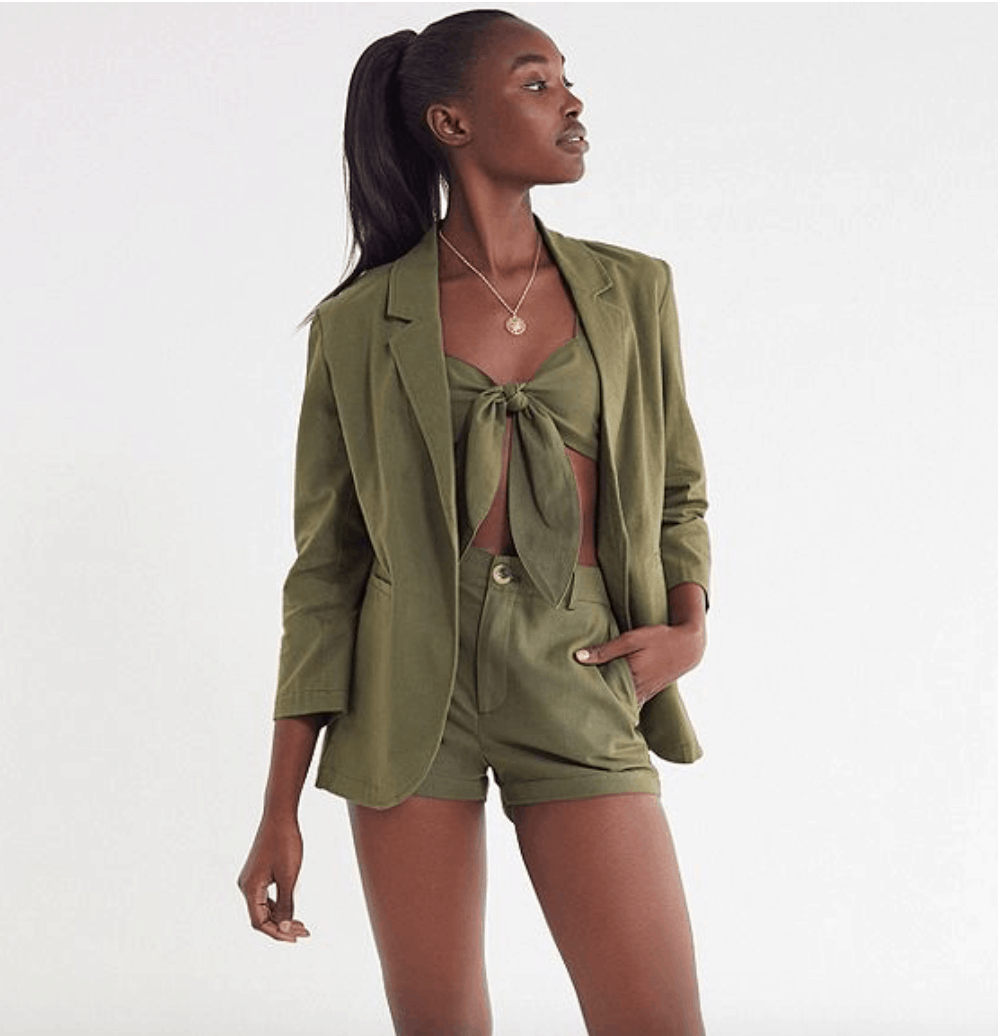 Another huge trends of the '80s? Wearing shoulder pads inside blouses and jackets.
Jackets with shoulder pads are easy to find these days at your local thrift store. What's great about finding vintage jackets is that they are easy to restore and are much cheaper than what you can find in the mall. Also, they're obviously authentic!
But if you are looking for something at your local mall or online you can easily go to a store, pick up a blazer, then sew-in shoulder pads. The one pictured has some '80s-inspired details and retails for $69 at Urban Outfitters.
Mom Jeans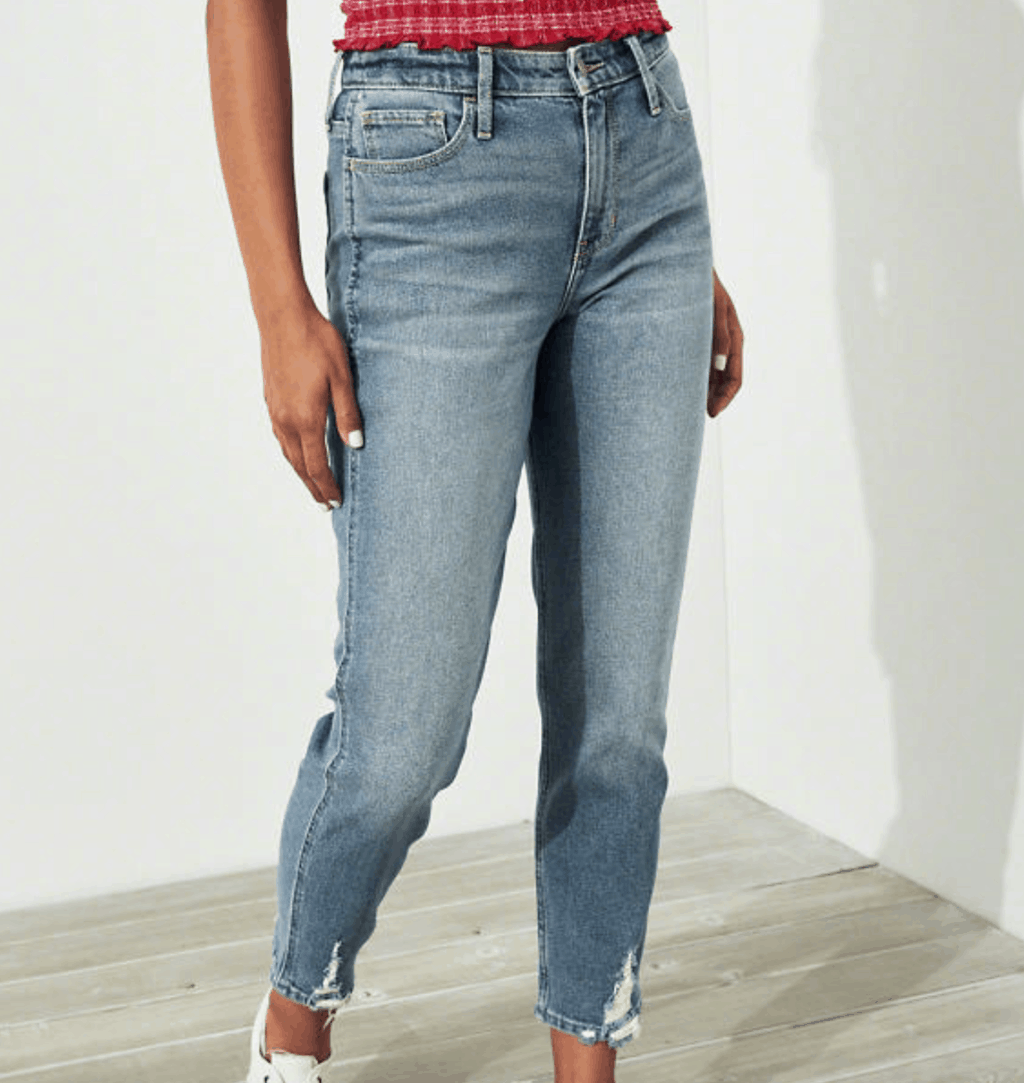 If you have been watching Stranger Things, it's a great place to spot our final '80s trend: mom jeans. This denim is characterized by a high waist and their baggy, laid-back style.
And if you want to add an extra '80s flair you can sew on patches (check Etsy for pretty much every design you could think of) or even embroidery. You can find these modern mom jeans at Hollister, which are currently on sale for just $25
What is your favorite trend from the '80s?
Do you like the bright colors or the high-waisted mom jeans? Let us know in the comments below!
And stay tuned, because next week we will be discussing our next fall trend: faux fur details.