Welcome back to College Fashion's fall 2018 trends series! If you're new to this series then you can start with our first article on the top 10 hottest fall 2018 fashion trends, where we give an overview of our fall trend predictions.
Over the weeks ahead we will be breaking down each trend and giving you options on where you can buy these trends. This week we will be focusing on houndstooth print.
What is Houndstooth Print?
In case you want a formal definition, houndstooth print can be characterized as print with broken checks or "abstract four-pointed shapes". Houndstooth is mostly used in shades of black and white but can also contain some color.
Houndstooth in Fall 2018 Fashion Shows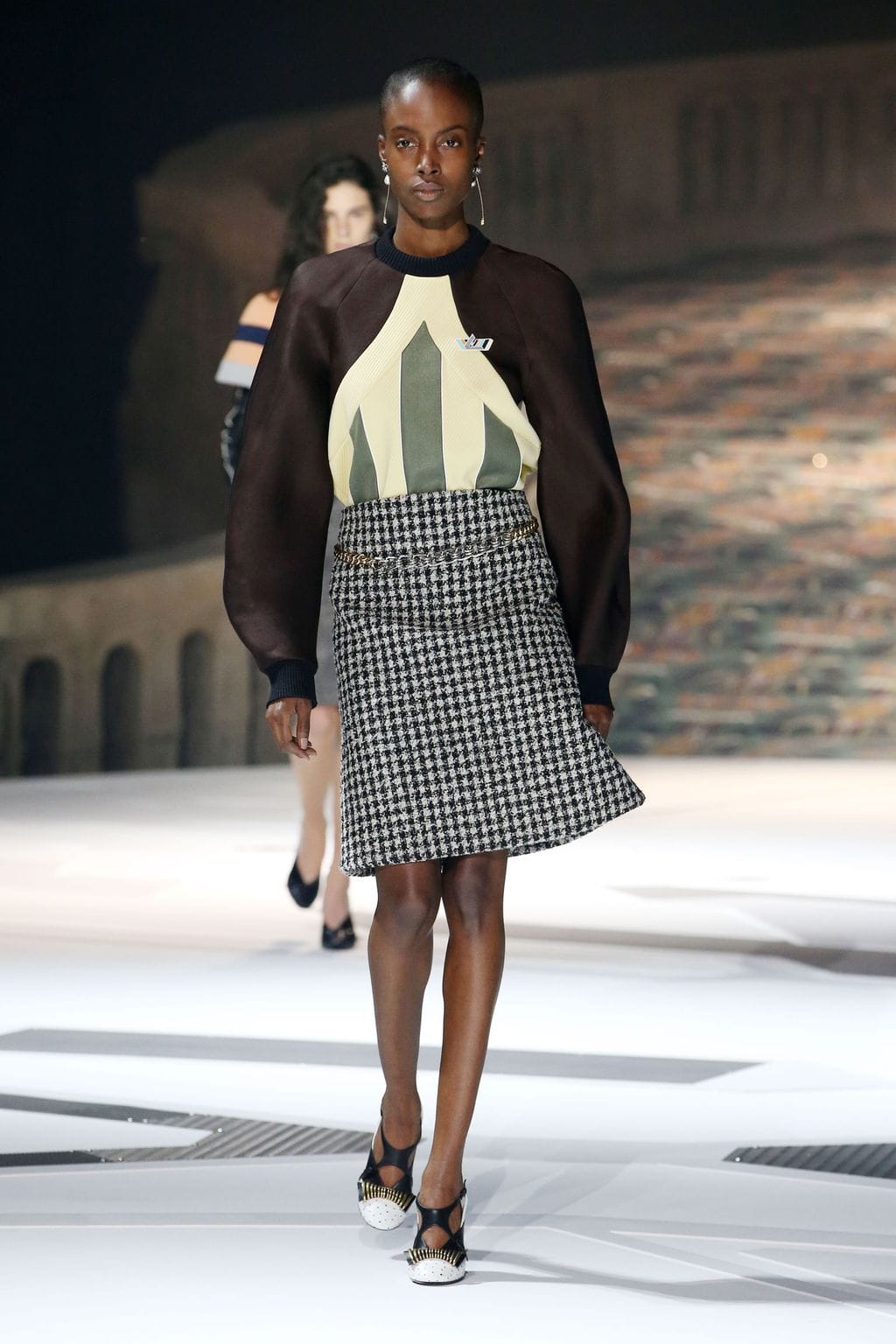 Houndstooth is often a popular print for fall, having been featured in some noteworthy fall collections over the years. One of the most prominent uses of houndstooth in fashion history was in Alexander McQueen's Fall 2009 collection called "Horn of Plenty." Houndstooth has also been used frequently in Christian Dior's tweed suits.
For the Fall 2018 fashion season, houndstooth is being used in more modern pieces. In Louis Vuitton's fashion show, for instance, houndstooth was used across accent pieces to elevate a look. (See the pencil skirt above.) A sprinkling of houndstooth print can add class and distinction to any ensemble.
Where to Buy Houndstooth Pieces
Are you looking to get this Blair Waldorf-esque look? There are many ways that you can snag some great houndstooth pieces at a fair price.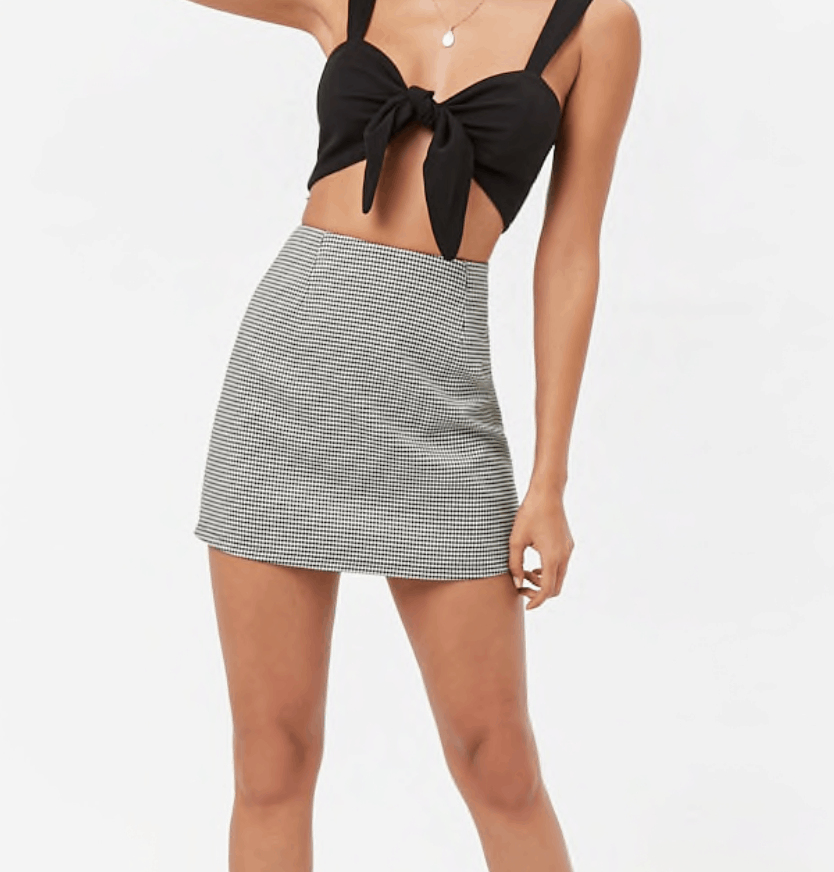 One of the easiest ways to wear Houndstooth this season is with a statement skirt à la Louis Vuitton. Mini skirts are definitely in so you can stand out — and win some extra fashion points — by choosing one in this print. The houndstooth print skirt above is available at Forever 21 for just $10.99. You can pair this skirt with a blouse for a professional look or with a graphic tee for an edgy style for class.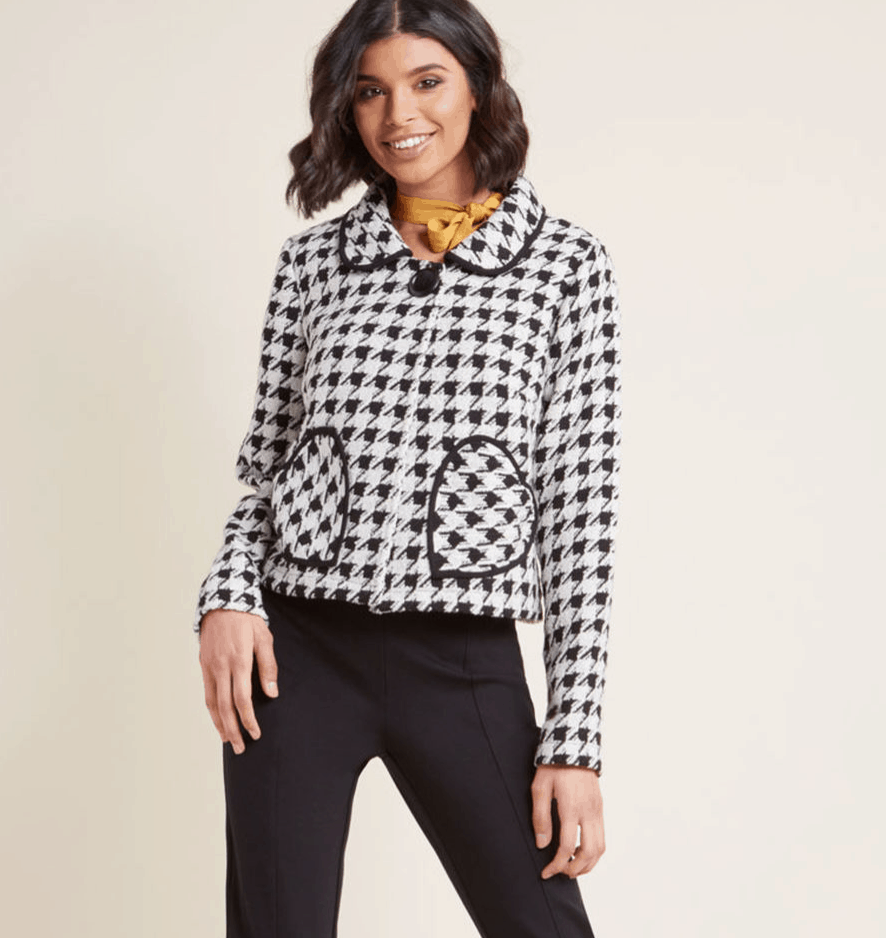 The easiest way to incorporate houndstooth print into your everyday wardrobe is with a jacket. The fall season is the perfect time to experiment with a statement jacket and houndstooth is a fantastic fall statement print. Not only will a houndstooth jacket keep you warm in the cold weather but you'll look like you just came from brunch on the Upper East Side.
The jacket above is the perfect piece to wear to an internship. You'll look professional but also keep your sense of style. You can buy this piece from Modcloth for $34.97.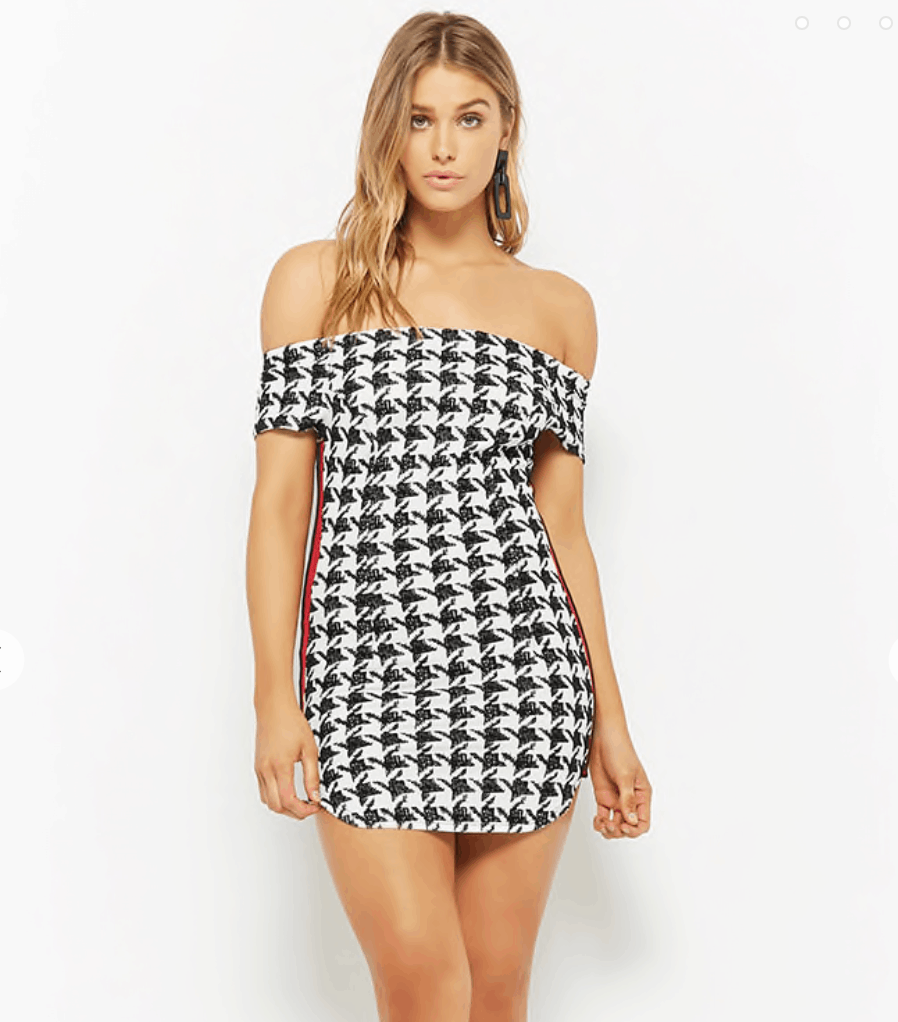 An interesting way to incorporate houndstooth into your everyday wardrobe is with a printed dress. Sometimes the easiest way to make a statement is with a daring dress like this one from Forever 21. I love wearing printed dresses because they save me the hassle of pairing multiple pieces together, but they're also far from boring.
What I love about this dress from Forever 21 is that it incorporates the houndstooth print but also adds a modern flare with the red stripes on the side and the off-the-shoulder cut. You can get this dress from Forever 21 for the cheap price of $23.99.
What's Our Next Trend Breakdown?
Next Friday we will be covering the '80s revival! What is your favorite piece from the '80s? Let us know in the comments below.