This post is full of ideas for throwing a great 21st birthday party.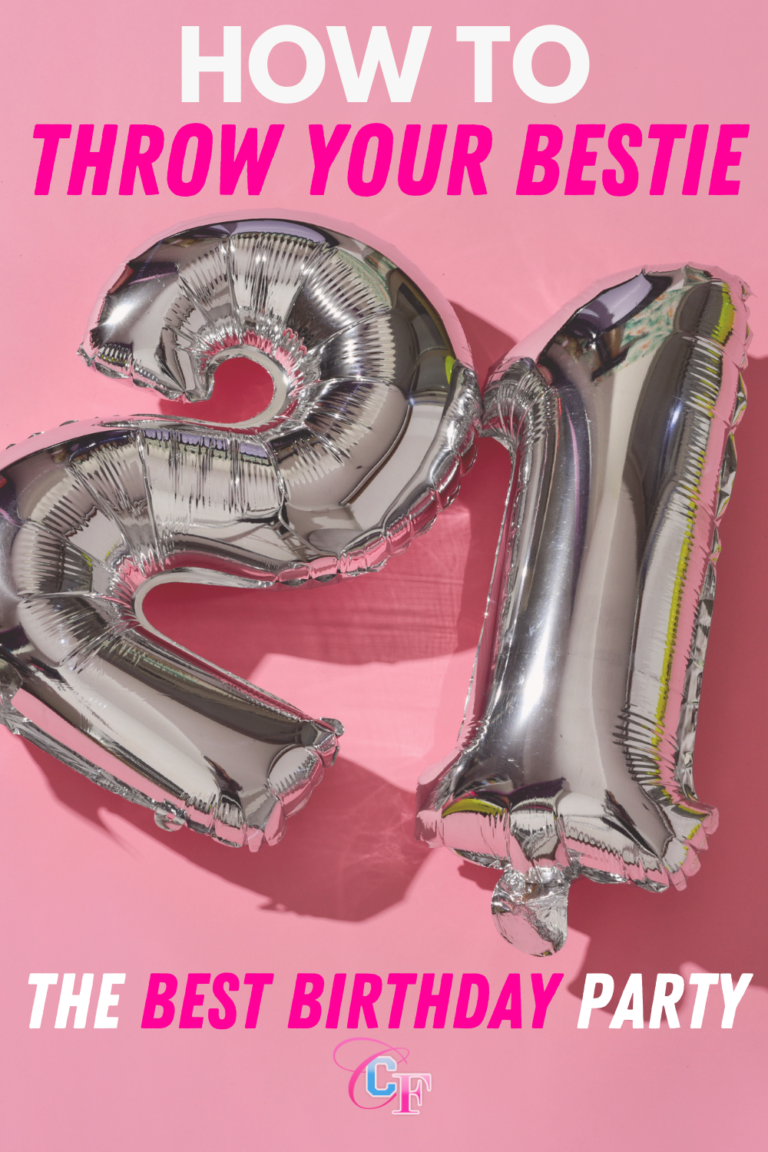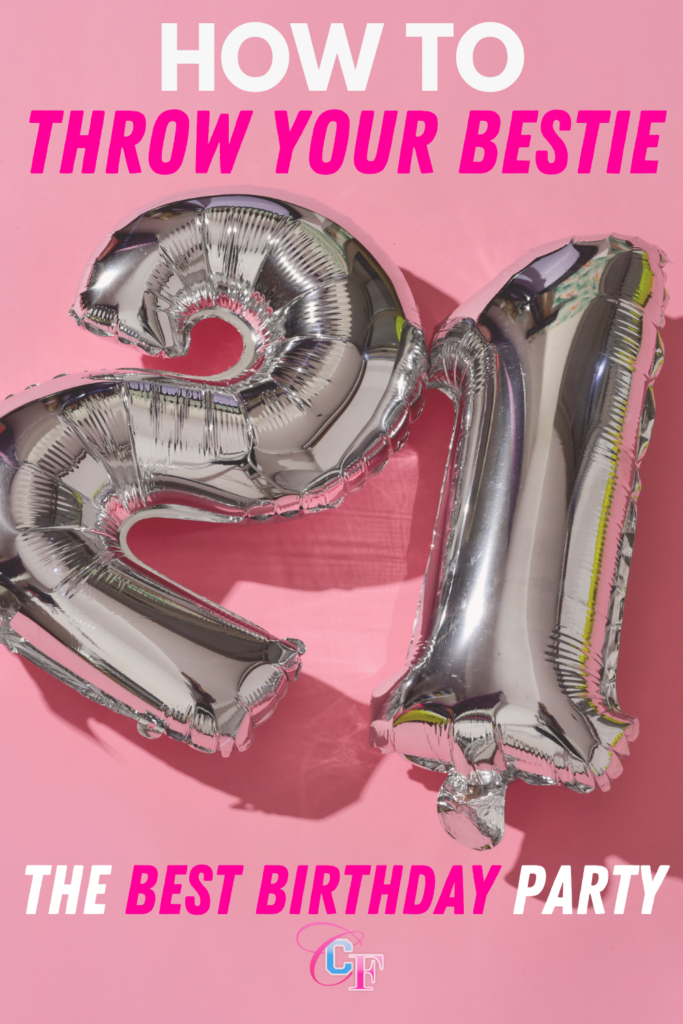 21st birthdays are a big deal. Whether it's your own or you are throwing a party for your bestie's big day, the planning can get overwhelming.
The pressure is on to make it fun and special! If you want it to be memorable, you have come to the right place.
I recently turned 21 and my friends threw me an epic party. I have also been to quite a lot of 21st parties recently, and have picked up some fun ideas, tips, and inspiration for throwing your bestie the best birthday ever!
Of course, most of these tips can be adjusted for any birthday!
Related reading: 20 Fun Ways to Celebrate Your 25th Birthday
21st Birthday Sign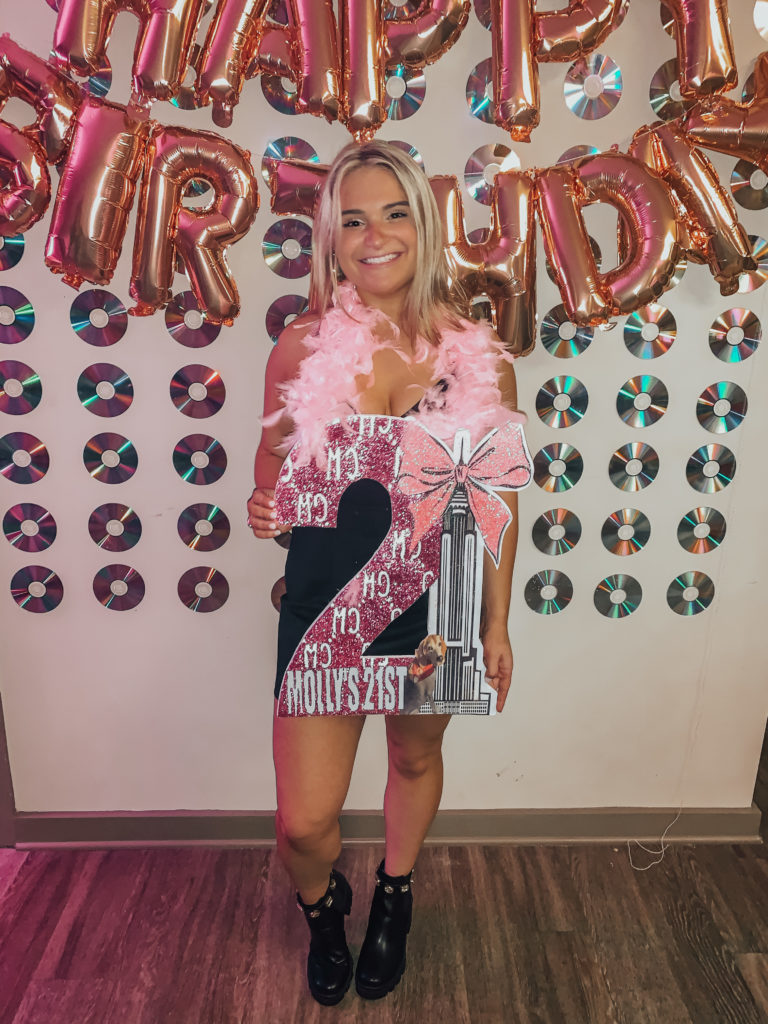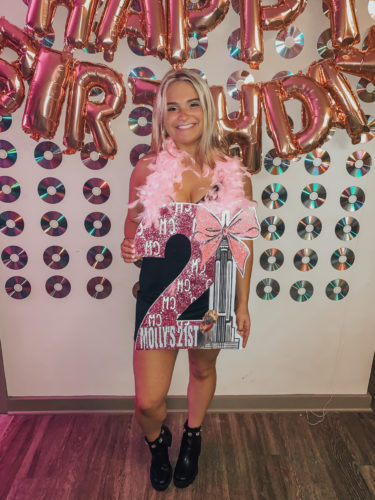 At Alabama (and many southern schools), we do sign nights for our 21st birthdays.
They are really special because they are customized by your friends just for you. There are tons of Instagram accounts that make them, or if you are feeling creative, make them yourself!
The idea is simple: just write or draw things that she likes on a 21 sign and decorate it! They usually have the birthday girl's name on it too.
Mine was all pink and glittery because it's my favorite color, and it featured New York, Gucci, and my dog.
The last step is to add a fun boa, so the birthday girl can wear it around her neck when everyone goes out to the bars. Make sure to get everyone to sign it as well, as it's a keepsake piece.
Birthday Bucket List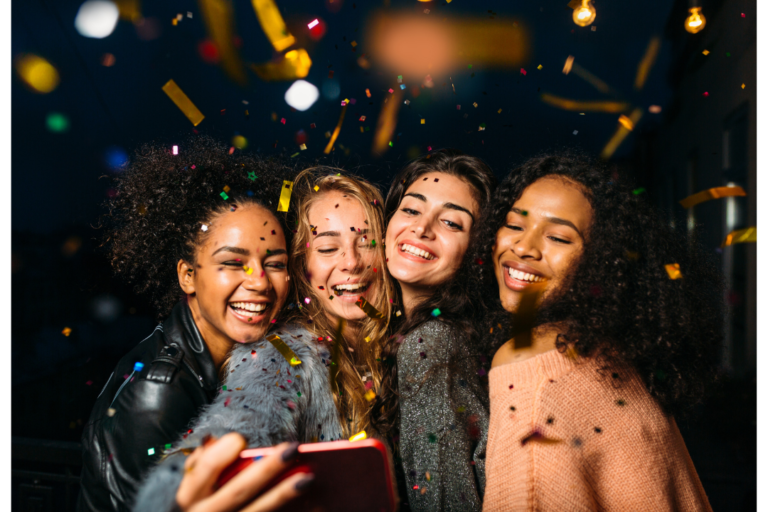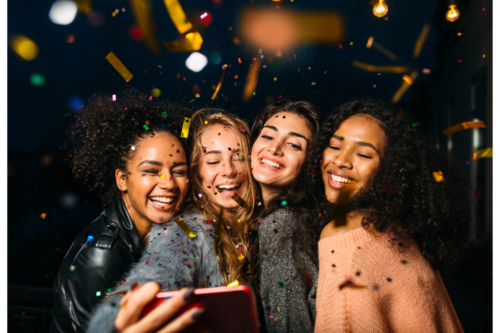 Creating a list of 21st-birthday-themed funny dares can be an exciting addition to the party. Who doesn't love a fun activity?
You can write the checklist of dares on a poster and hang it up so whenever a task is completed, you can check it off.
Related reading: 13 Birthday Nail Ideas to Celebrate Your Special Day in Style
21st Birthday Shot Book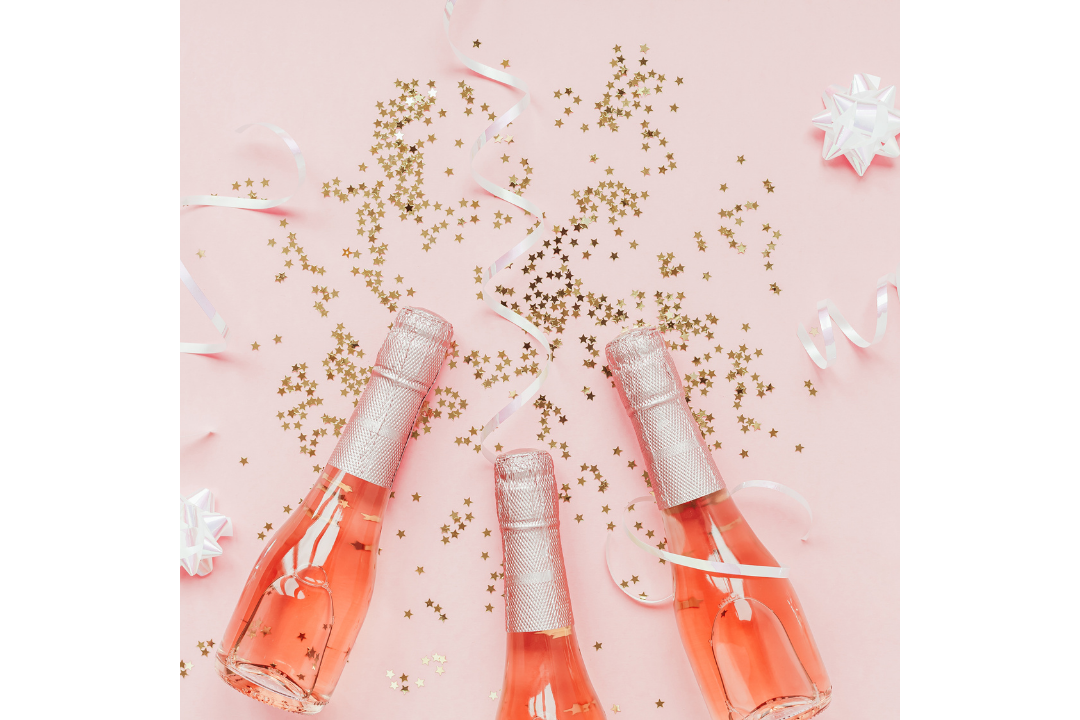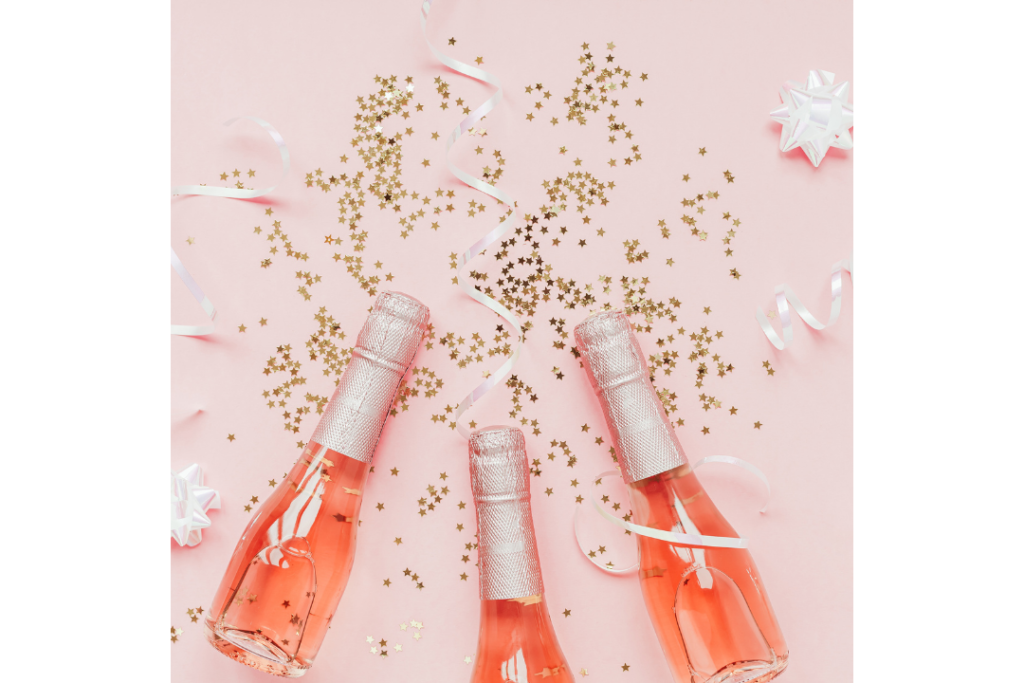 Another gift idea is to give the birthday girl a shot book! It's a memory they can hold onto forever.
All you need is a scrapbook and basic art supplies. Assign all your friends a number and a page. They decorate the page with cute photos and suggest a shot that each friend will be buying the birthday girl at some point that evening.
Usually each page says what shot it is, who the shot is from, what bar you'll be buying it from, and what time.
Birthday Party Decorations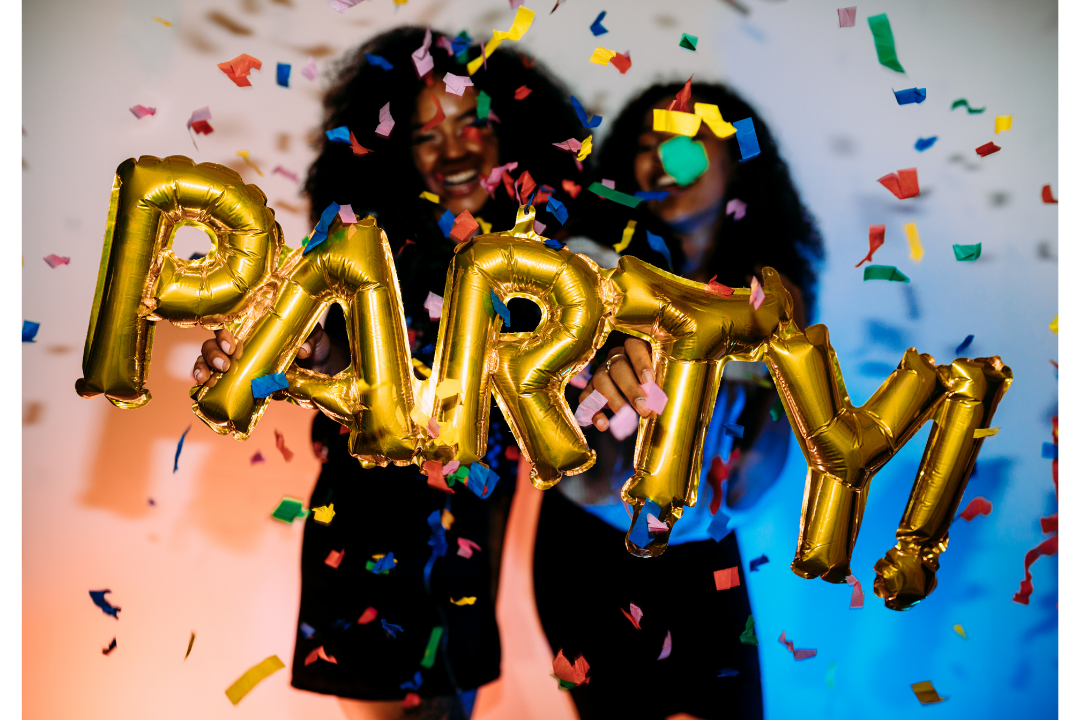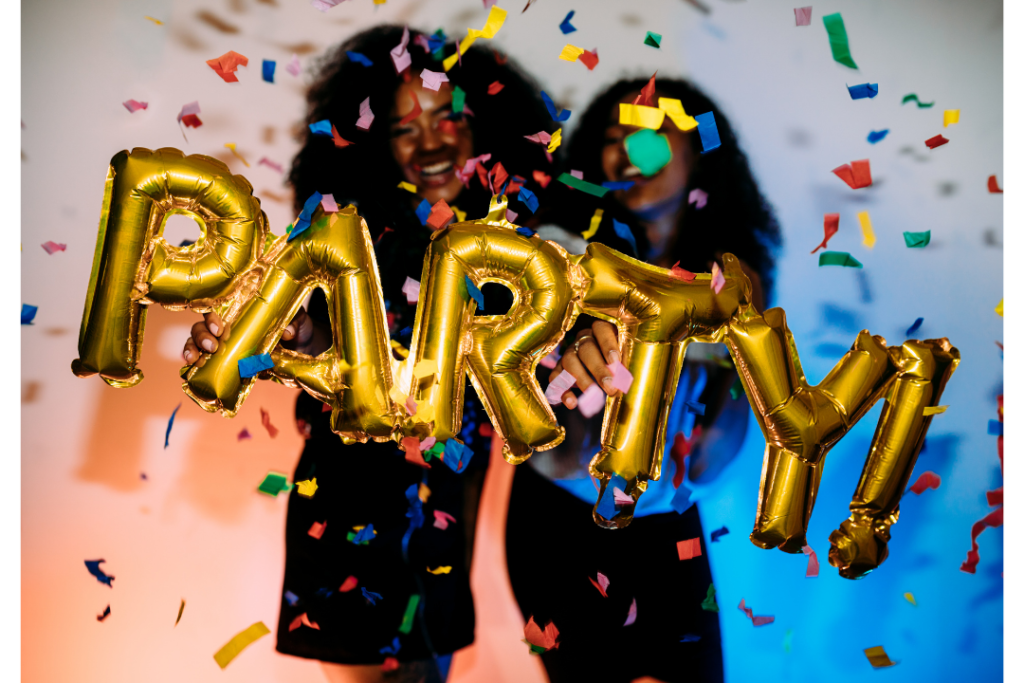 There are lots of different ways you can go as far as decorations. Amazon has lots of great affordable options, and with Prime, free 2-day shipping!
Photo Wall Ideas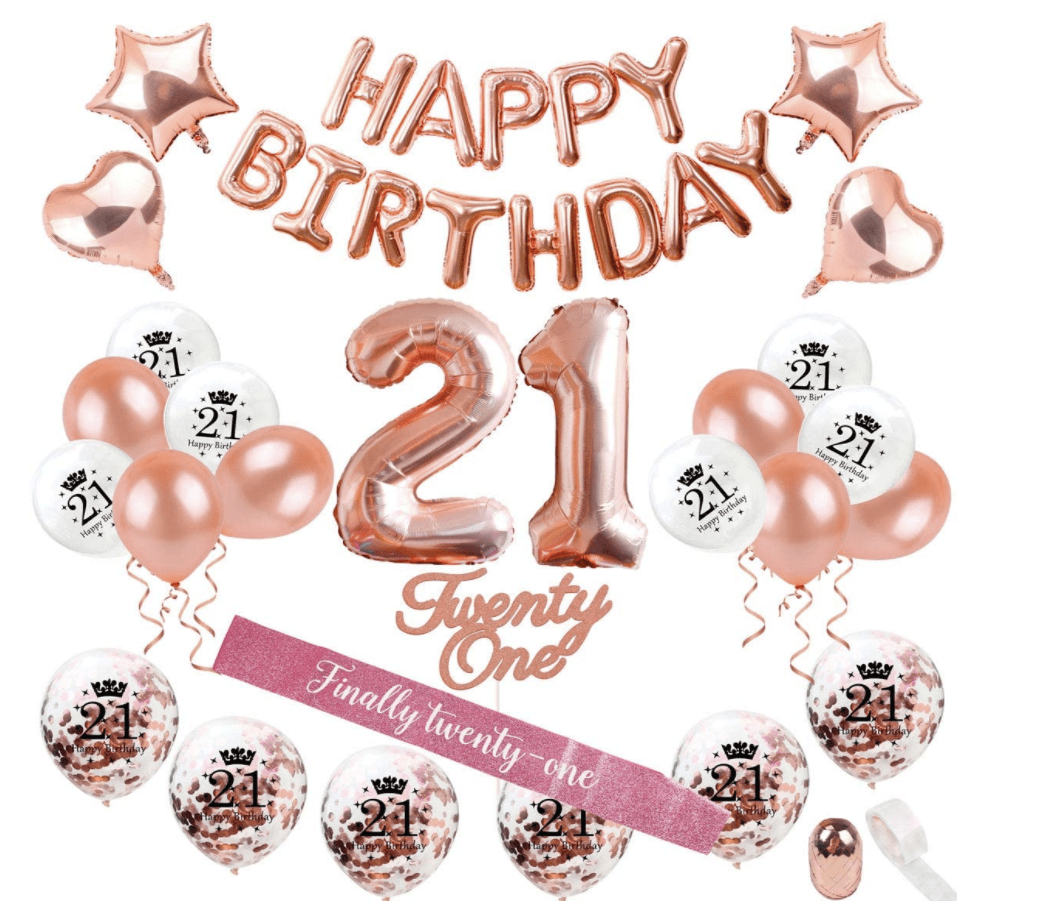 Doing a photo wall is essential for a 21st birthday party. Just set up some sparkly decorations on a big, blank wall… it's that simple!
For the wall, I recommend:
These champagne balloons are so photogenic and would be the star of the show.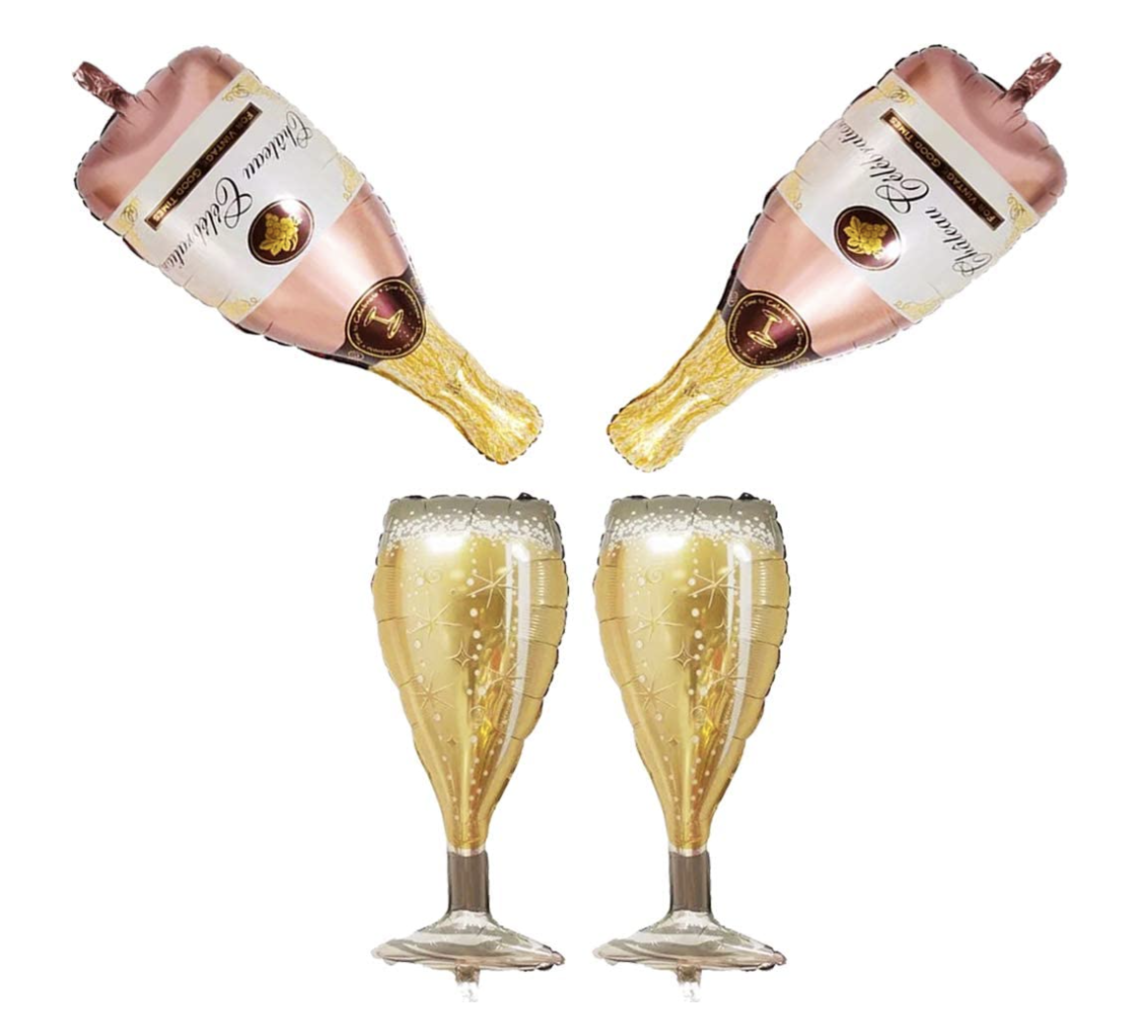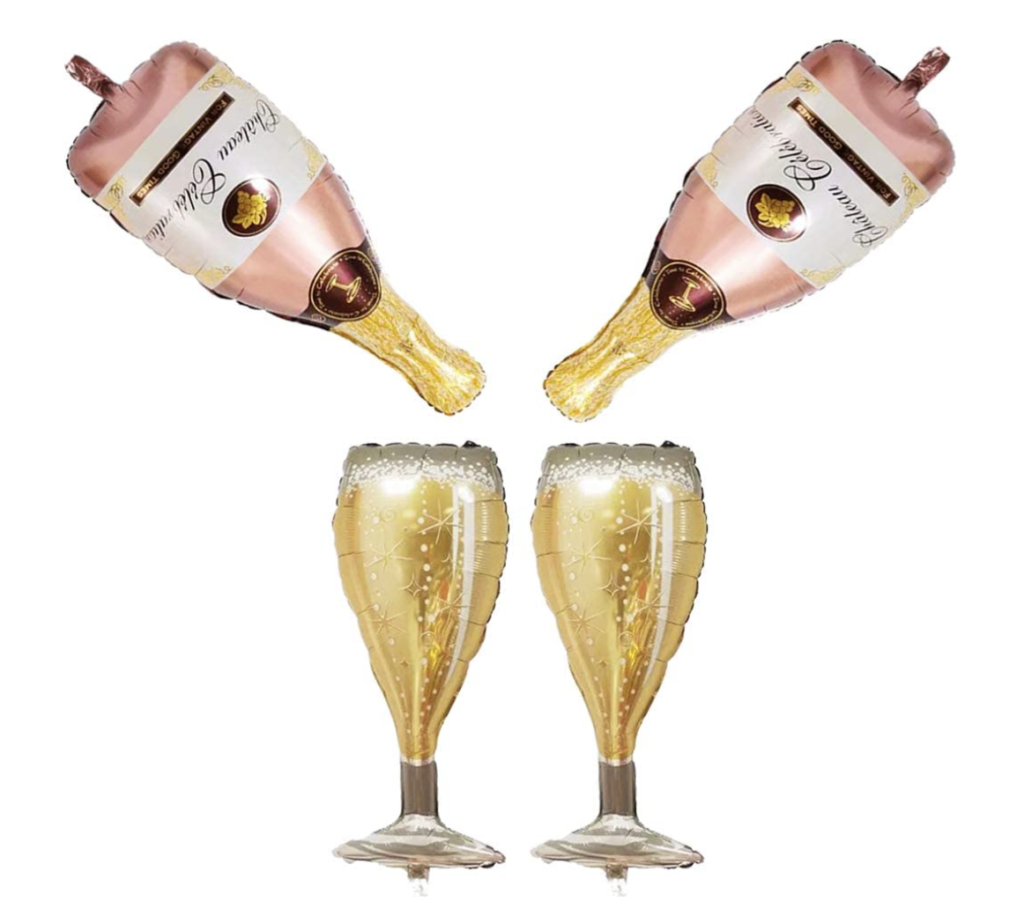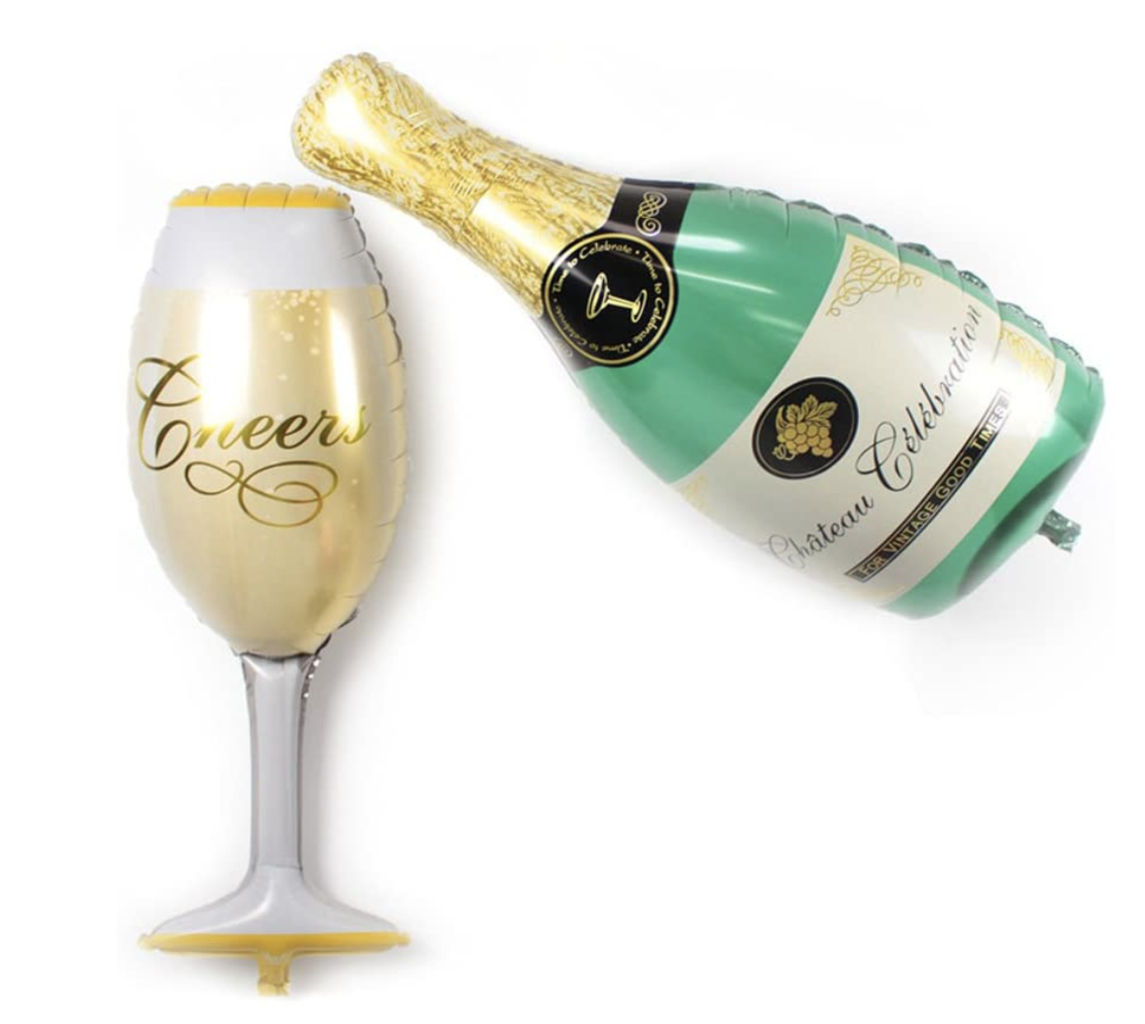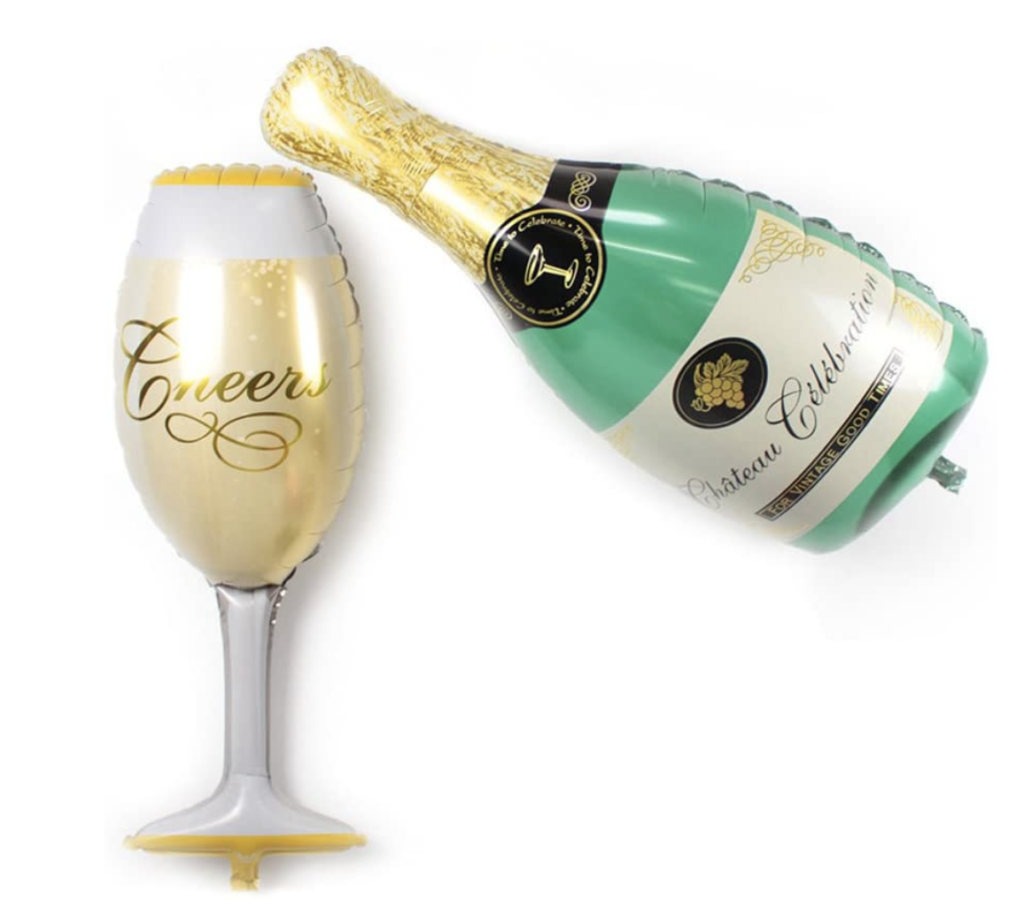 Table Decor Ideas
I recommend having one big table at the party and moving it against the wall to create space for the dance floor! You will need snacks and drinks for the table, as well as some yummy treats (but we'll get to that later).
For the table:
Accessories for the 21st Birthday Girl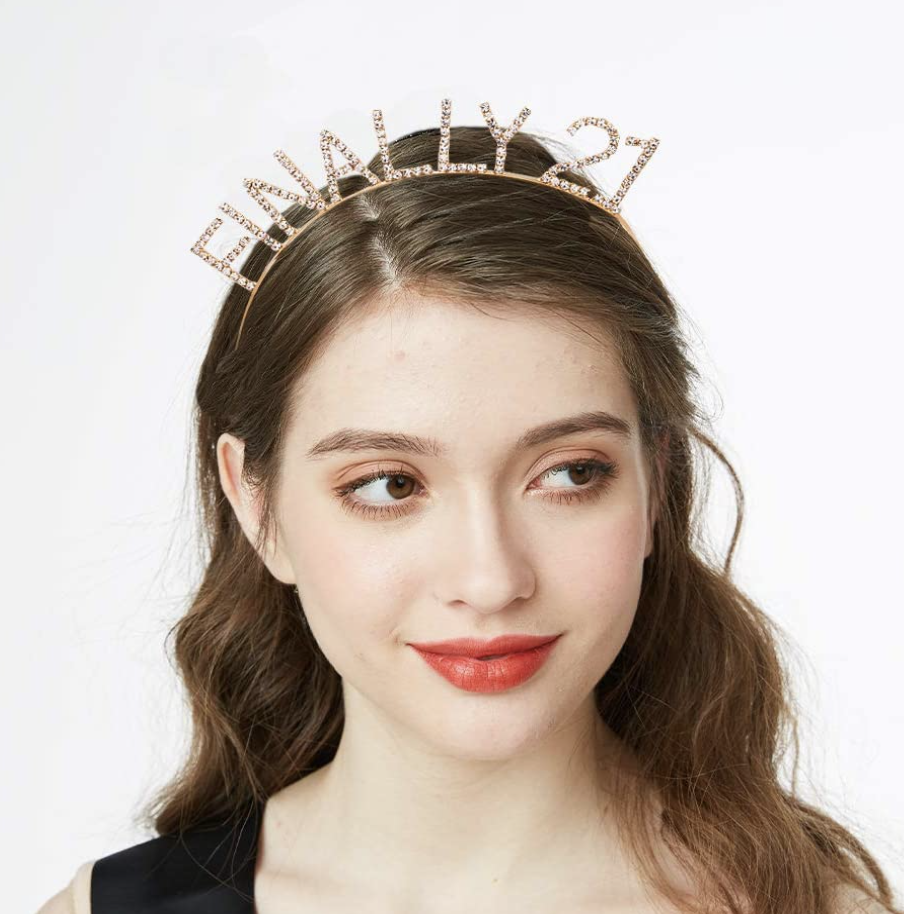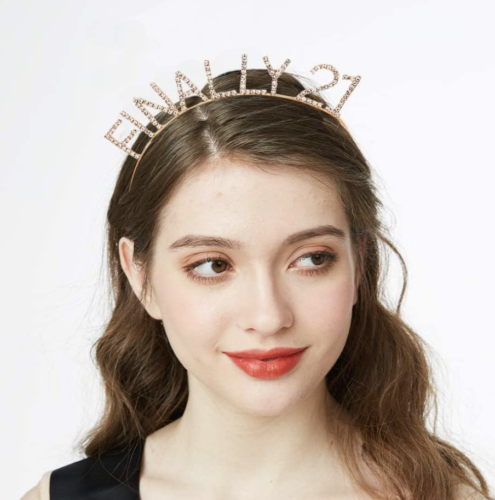 Accessories for the 21st birthday queen are a must-have. Local party stores or Amazon have tons of shiny, glittery options.
You could do a sash, headband, crown, or a birthday button. Another fun idea is a shot glass necklace! You can get a pack and give them out to all your friends.
Desserts + Sweets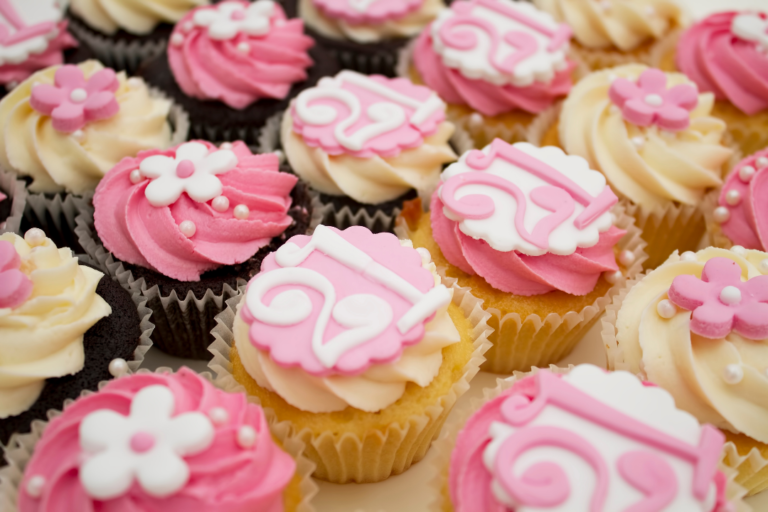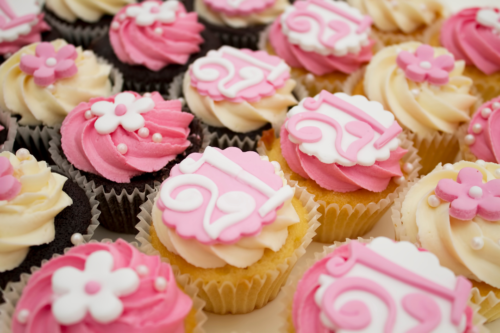 Dessert ideas for a 21st birthday include cake, mini cupcakes, decorated cookies, or brownies. Also, some different colored jello shots could be fun. Stack them and make a jello tower!
They also sell inexpensive champagne fountains on Amazon. You only turn 21 once!
Personalized Birthday Gift Ideas
One of my favorite presents I received was a customized liquor bottle from my best friend. She glittered the bottle pink and decorated it with rhinestones.
If you're doing this for your friend, you just need the bottle, some mod podge, rhinestones, and maybe some paint.
Birthday Party Playlist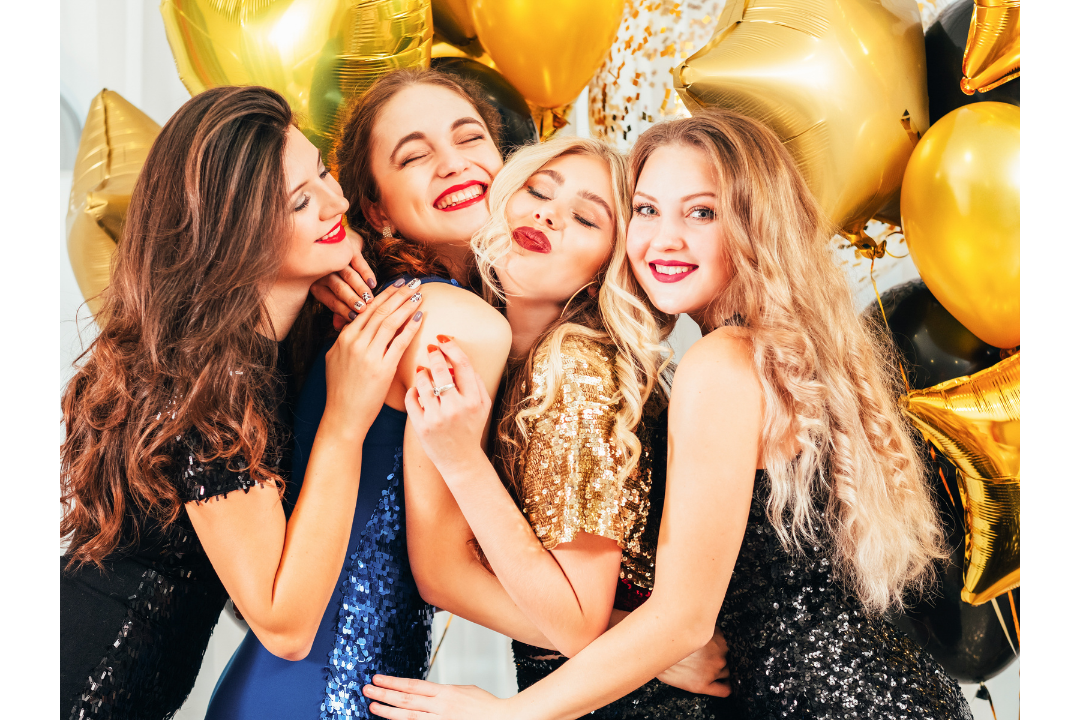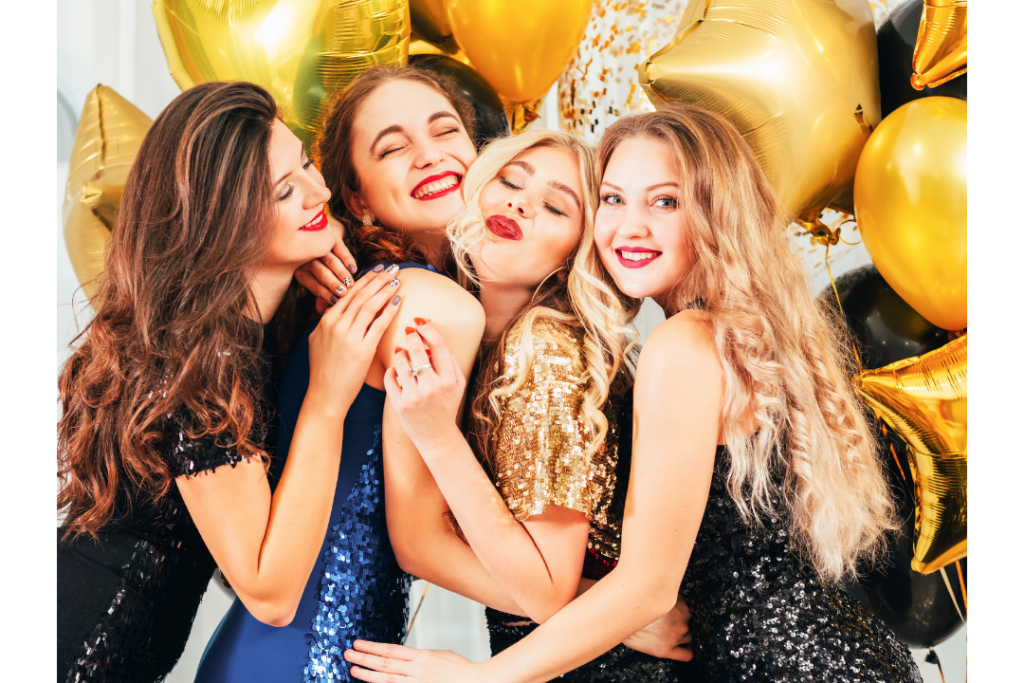 Don't forget to make an awesome playlist on Spotify to play all night! You can also find really good ones already made by other people on the app.
One last note… we would be remiss if we didn't say: safety first. If you're headed out with friends to celebrate, just use a ride-sharing service. Pace yourself, use the buddy system, and never leave your drinks or your friends unattended.