This post will show you how to recreate Kaia Gerber's style for yourself.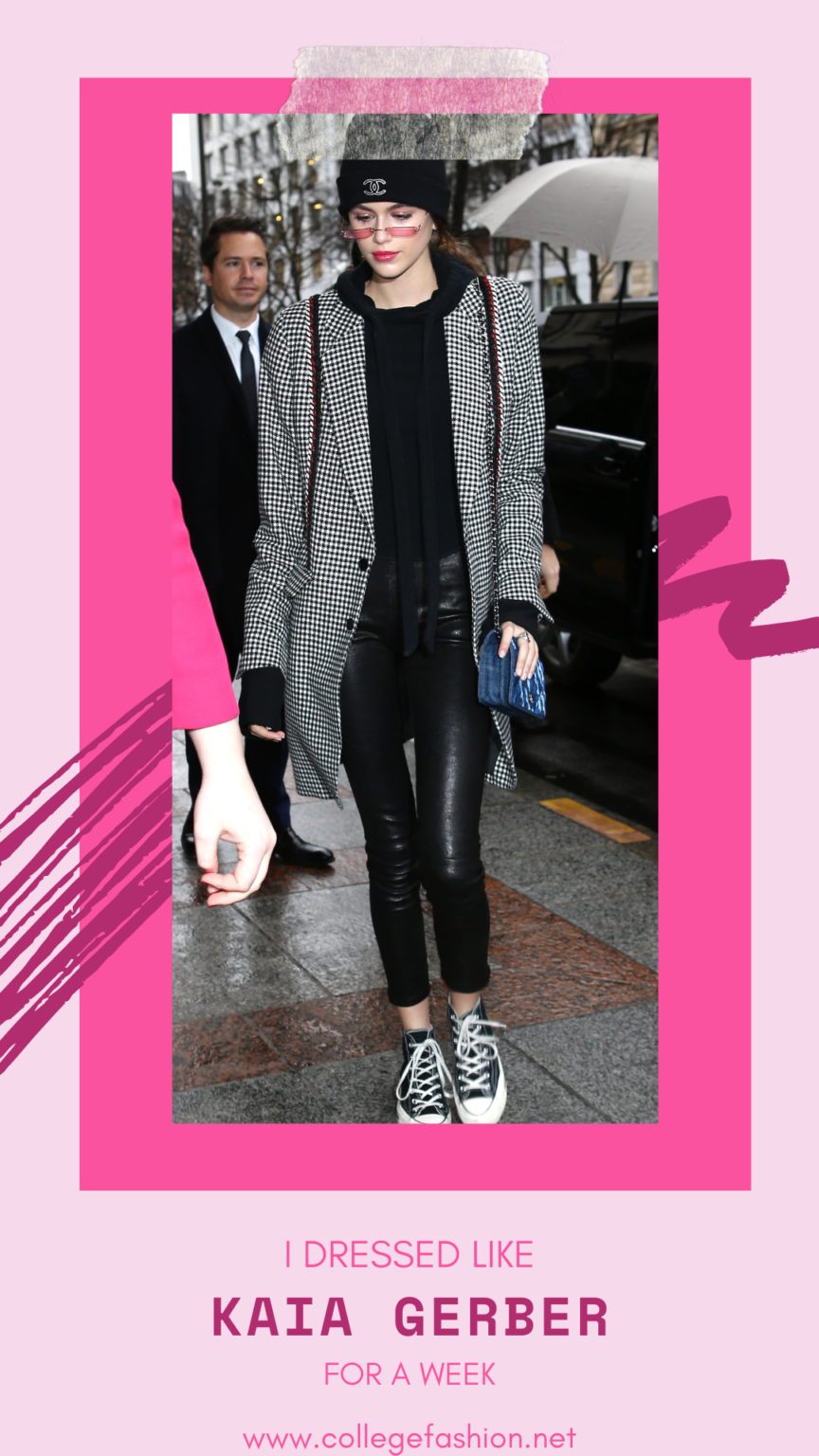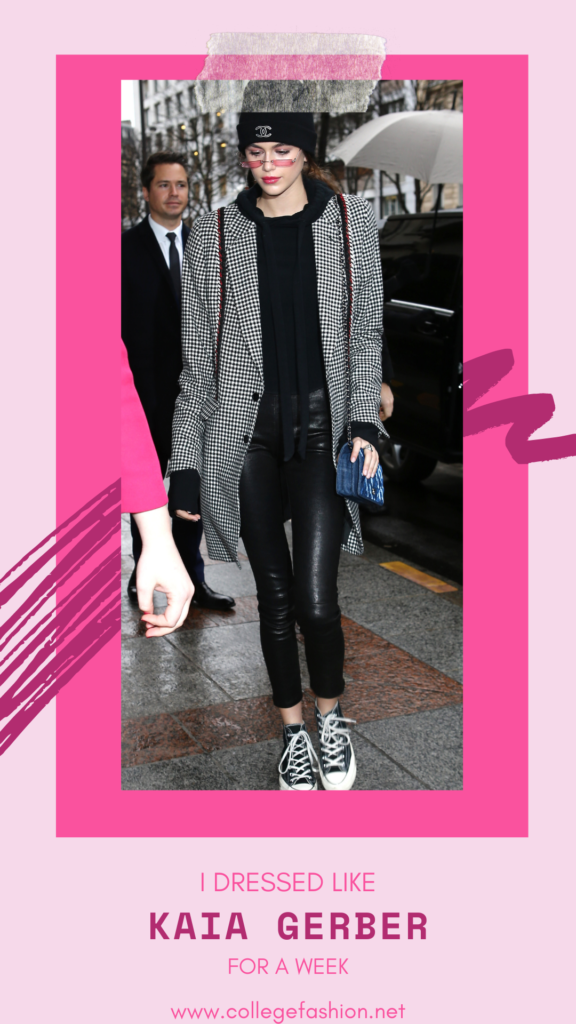 We've all looked to celebrity style for fashion inspiration at some point in our lives. But it's one thing to say "I love her outfit," and it's another to actually copy it in real life.
For this series, I'm going the extra mile and making it happen. Each week, I'm getting inspiration from a celebrity and copying five of her looks as closely as possible. Then, I'm reporting back to you: Did the outfits work in real life? Did I feel comfortable? Did people treat me differently? I'm sharing it all.
In past posts I've covered the style of these celebrities: Zendaya, Gigi Hadid, Grace Kelly, Kendall Jenner, Vanessa Hudgens, Sophie Turner, Priyanka Chopra, Millie Bobby Brown, Hilary Duff, Lily Collins, Taylor Swift, Selena Gomez, Alexa Chung, Queer Eye's Fab 5, Lucy Hale, Dakota Johnson and Hailey Bieber.
I've also covered the style of certain iconic TV and movie characters: Iconic Halloween Characters Part 1 & 2, Iconic Christmas Characters Part 1 and 2, Rachel Green Part 1 and 2, Monica Geller, Little Women's Characters, Gilmore Girls' Characters Part 1 and 2, Iconic Olsen Twins' Movies, Winx Club Characters and Bridgerton Characters.
This week, I wanted something comfy and stylish. Naturally, I turned to Kaia Gerber's style.
About Kaia Gerber
Kaia Gerber is an American model. She is the daughter of the iconic supermodel Cindy Crawford whom she resembles very, very much.
Kaia started modeling at a young age and she has already worked with brands like Chanel, Versace, YSL and Marc Jacobs.
Kaia's style can be described with two words: comfy chic. She has a tendency to wear loose-fitting pants, simple sweatshirts, and cropped t-shirts. Then, she contrasts the comfortable silhouettes by mixing textures and patterns, and adding more structured or trendier items.
As far as I can see, Kaia has four signature items. They pop up in every other outfit: combat boots, high top Converse, leather jackets and colorful sunglasses.
That being said, let's see how my week went.
Kaia Gerber's Fashion Guide
Kaia's Style – Monday, Outfit #1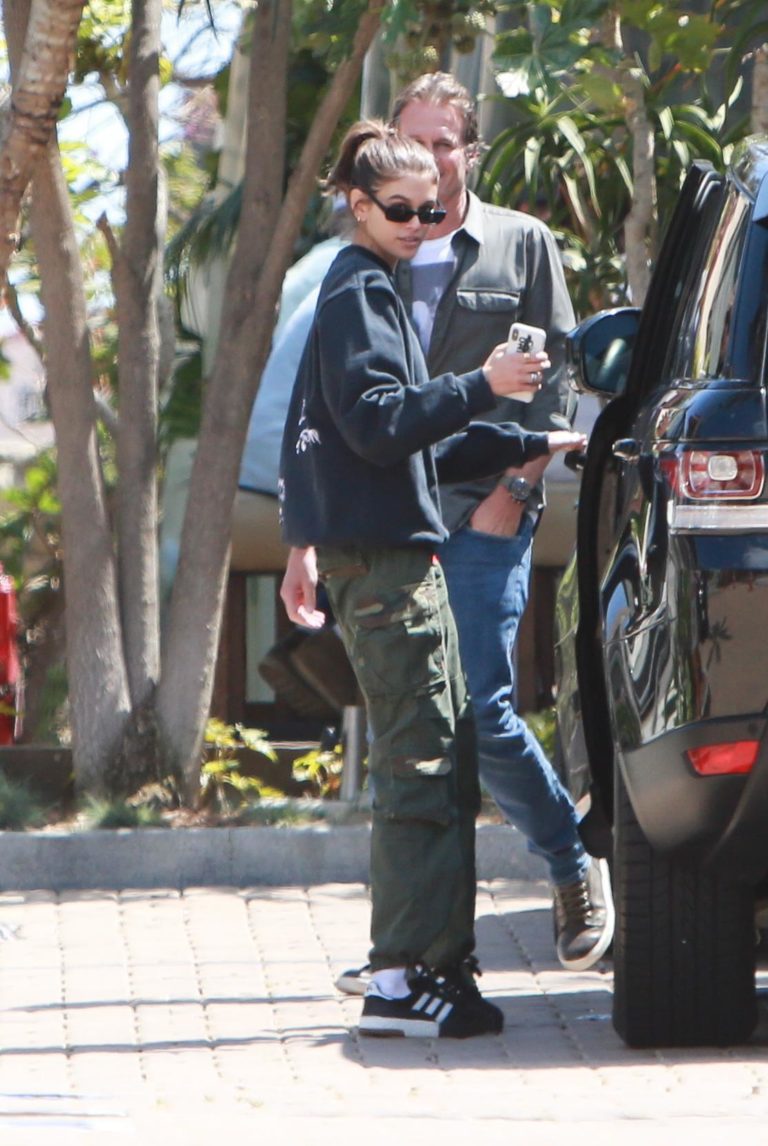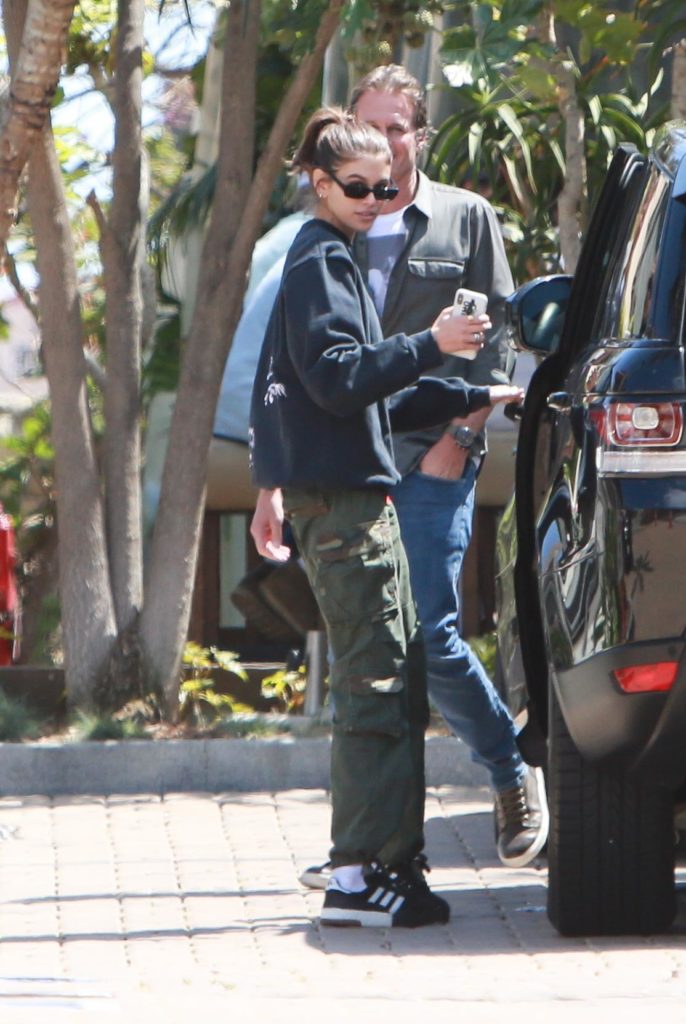 Kicking the week off, I chose this comfortable ensemble that exemplifies Kaia Gerber's style. It is a version of various outfits she's worn in the past and has that comfy, dressed-down vibe.
Above, Kaia has on a sweatshirt, cargo pants, sneakers and sunglasses.
Kaia's Style Recreation #1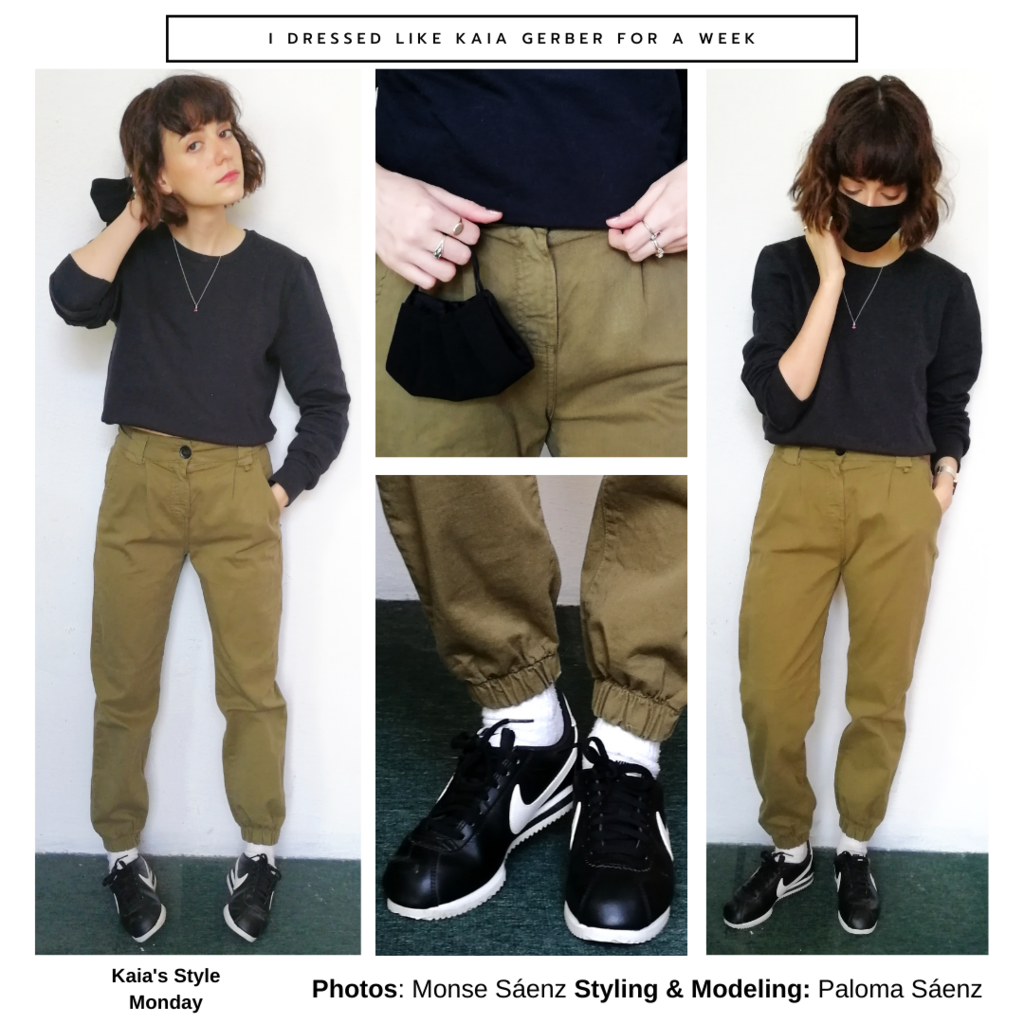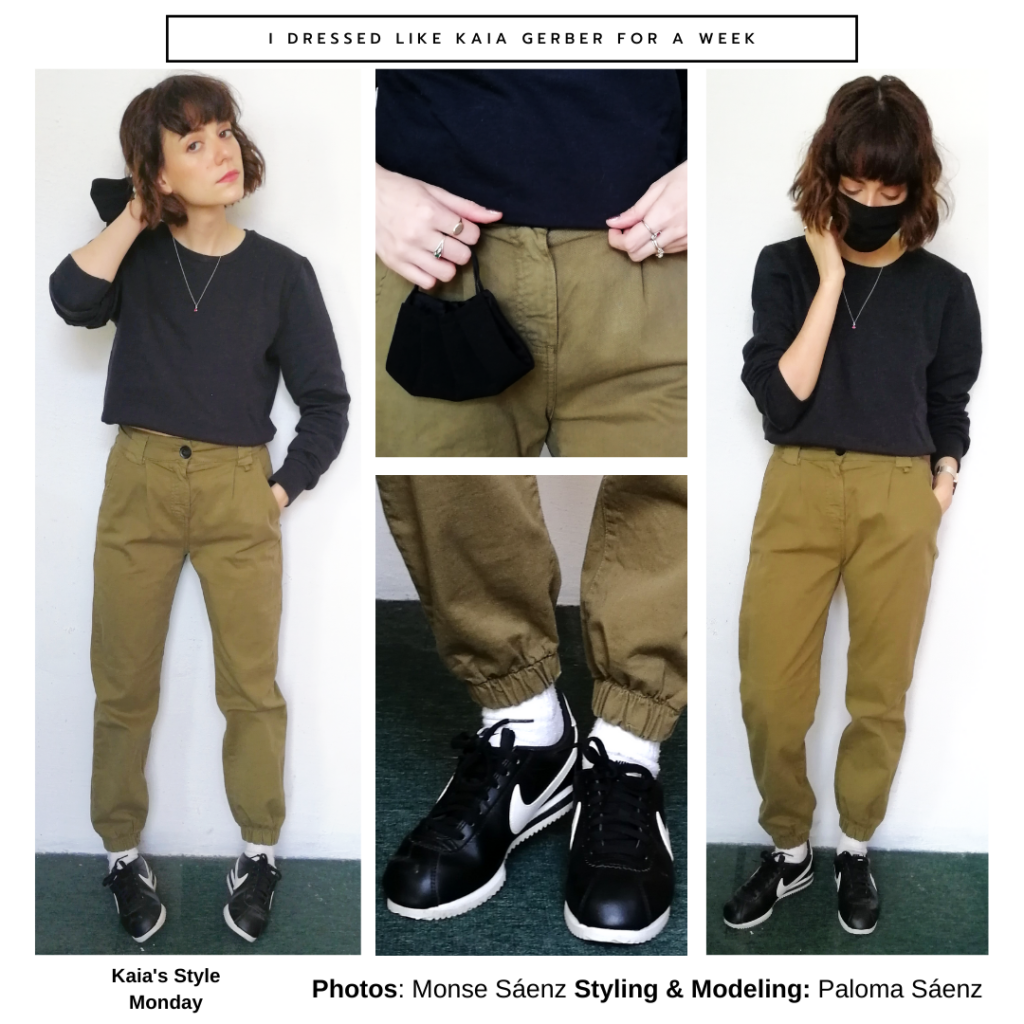 For my version of this outfit, I put on a black sweatshirt and army green pants. My pants are not cargo, but they're similar enough. I didn't want to buy a pair, since I knew I wouldn't wear them again.
Then, I wore white socks with my black Nike Cortez. Kaia's sneakers are Adidas, but I thought mine gave off the same vibe.
Finally, I accessorized with a pair of black sunglasses (seen in Thursday's pic) and a black face mask.
I kind of liked this one, but I'm not quite sure about it. Don't get me wrong, it was comfortable and cohesive, but I just think there's something missing.
For a Monday spent working from home and not doing anything other than chores and work, it was an okay outfit.
Kaia's Style – Tuesday, Outfit #2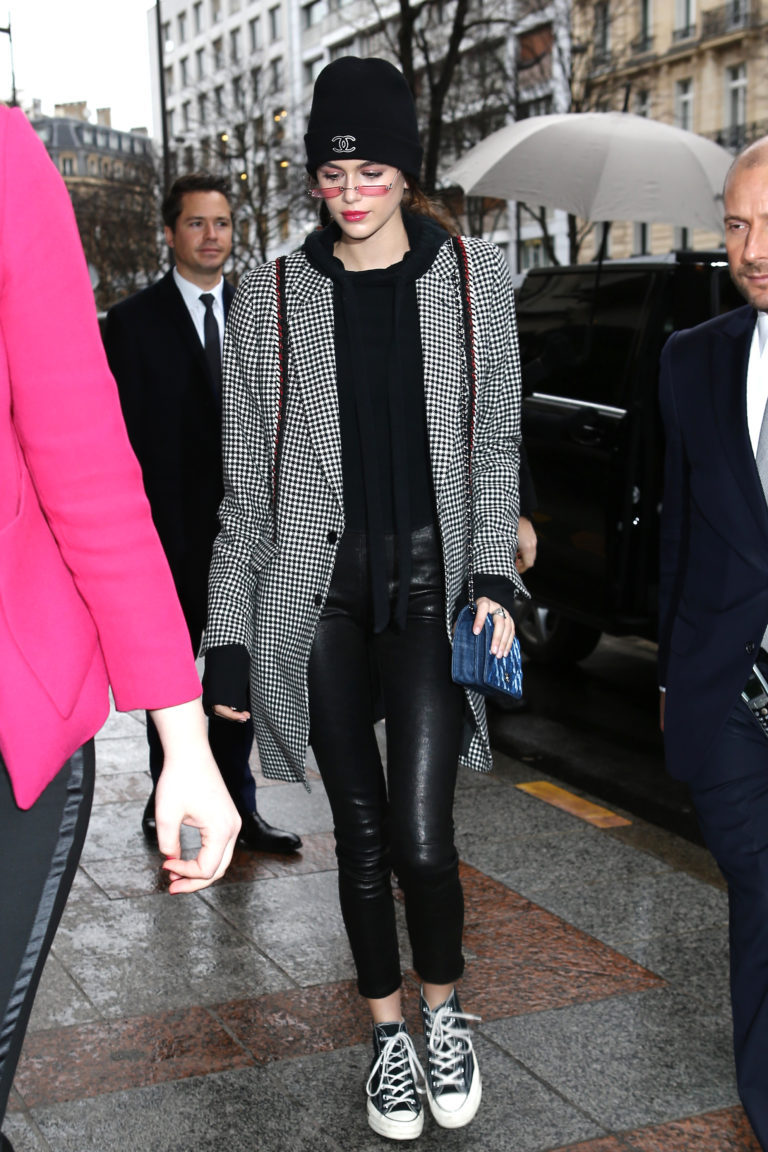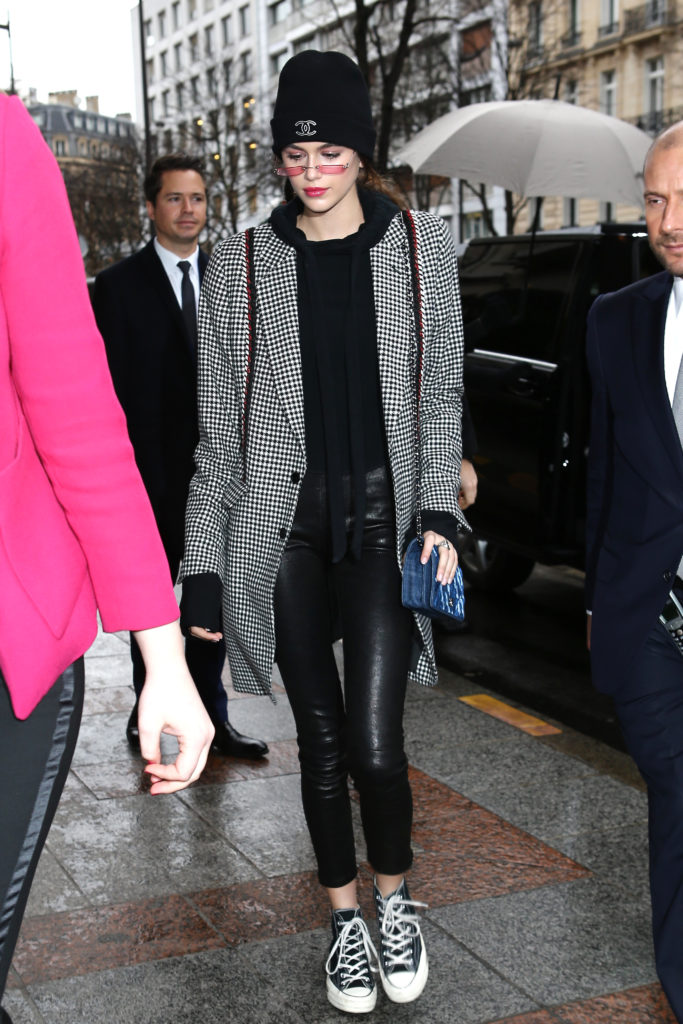 For Tuesday, I wanted something more polished. In the photo, Kaia is wearing a sweatshirt, a coat, black pants, sneakers, a beanie, and sunglasses.
Kaia's Style Recreation #2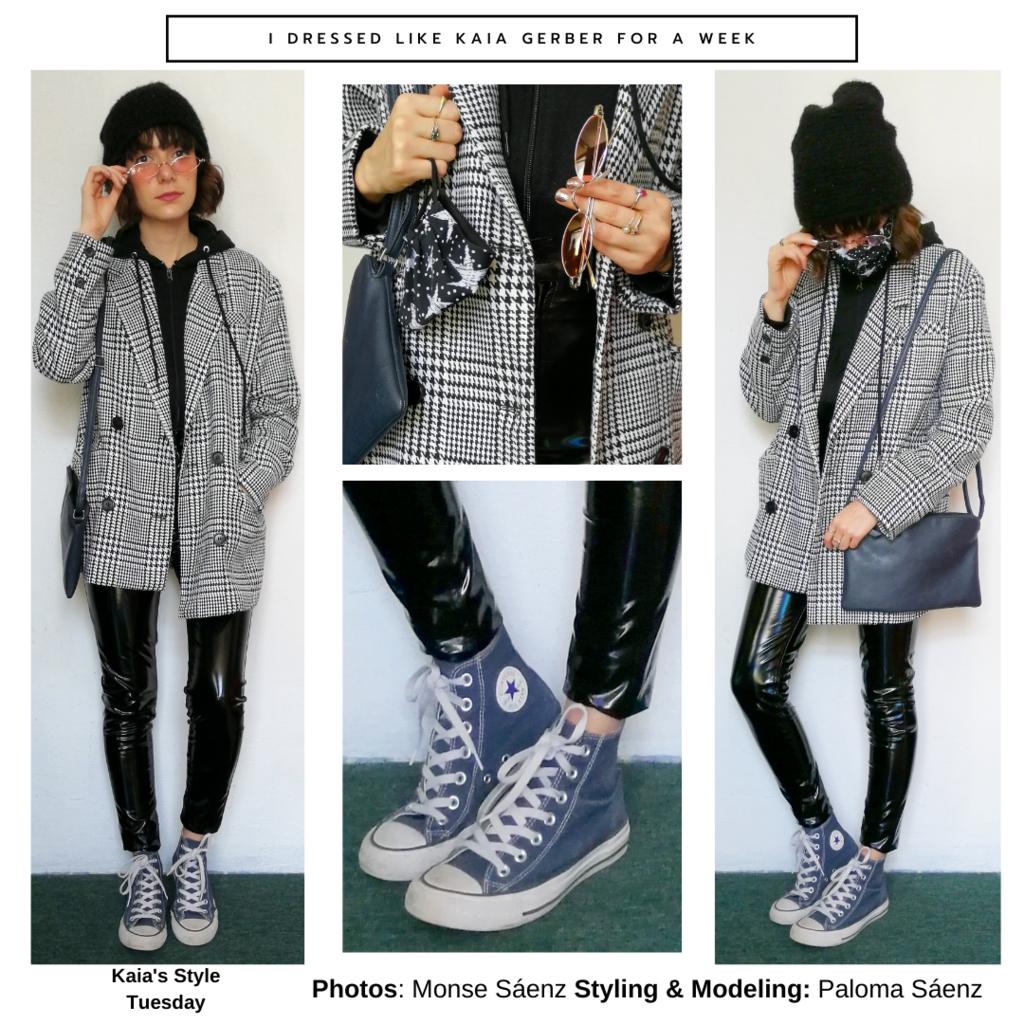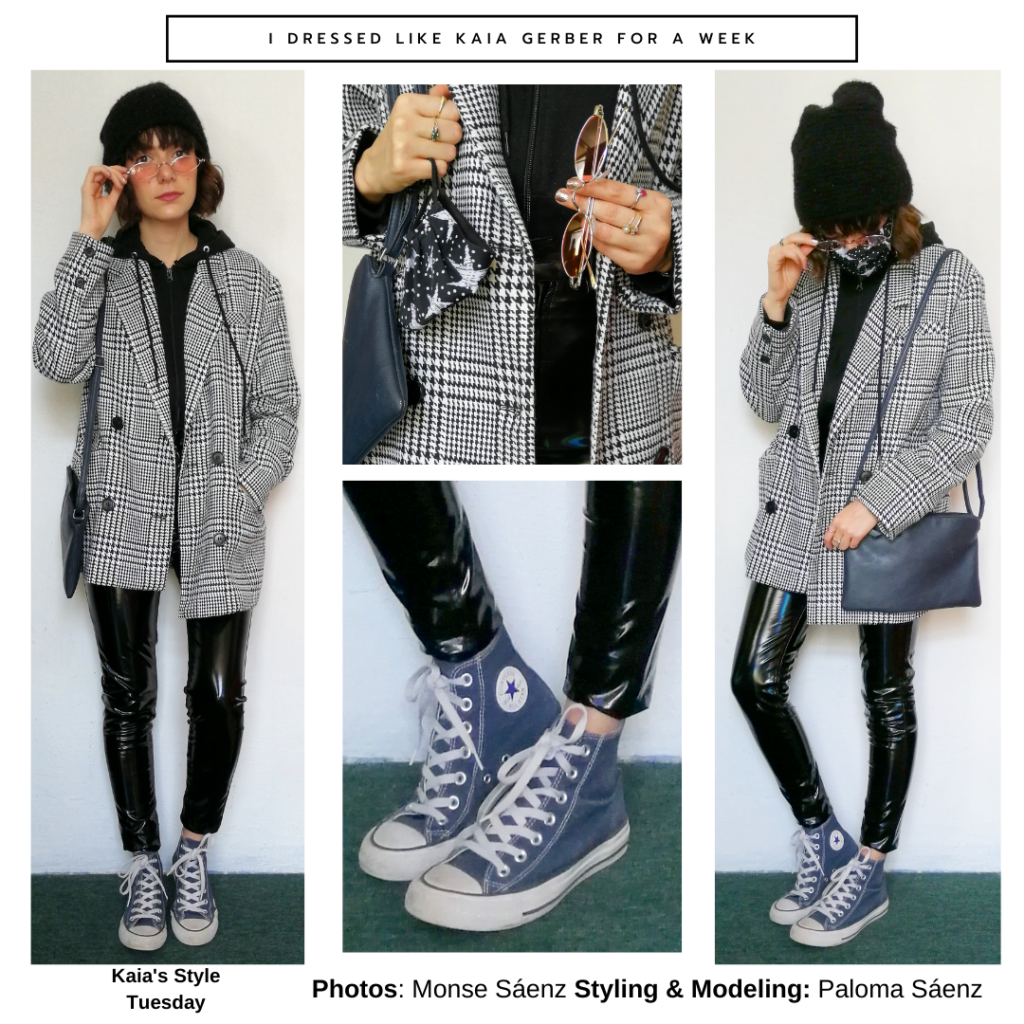 In order to recreate this outfit, I started with a black zip up hoodie. I don't have a black pullover hoodie, so the zip up was the most similar item in my closet.
For the bottoms, I had two options: a pair of black coated jeans or a pair of black vinyl pants. I went with the vinyl pants, because I felt they were closer to Kaia's leggings.
Then, I layered with a boyfriend blazer in black and white that is similar to Kaia's.
For shoes, I used my blue high-top Converse. Kaia is wearing a pair of black Converse, but I didn't have black ones, so I approximated.
Finally, I accessorized with a black beanie, pink sunglasses, a black and white face mask with a pattern of stars, and a blue cross-body bag.
I think the blue Converse and blue bag tied everything nicely.
I really, really enjoyed this one! It was so cool! I felt very edgy and put together. At the same time, it was comfortable and warm.
Where I live, it had been getting warmer and then, it got so cold again. This look was great to get back to my winter style.
Kaia's Style – Wednesday, Outfit #3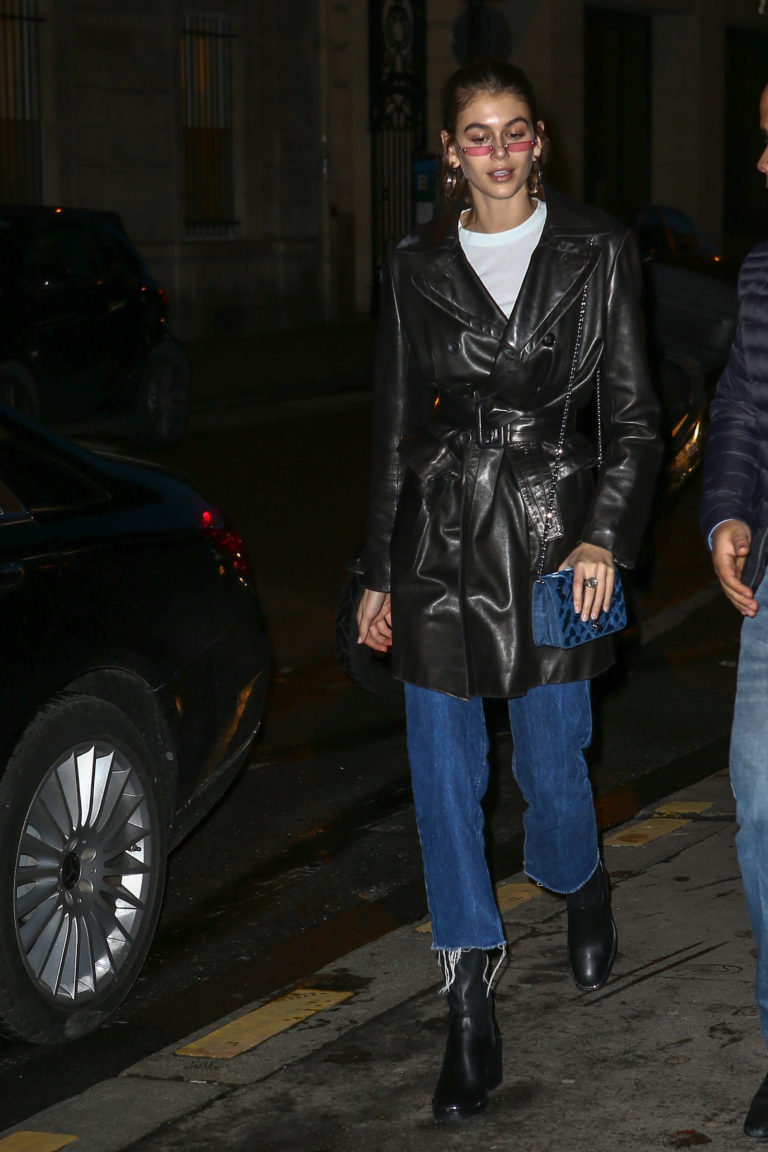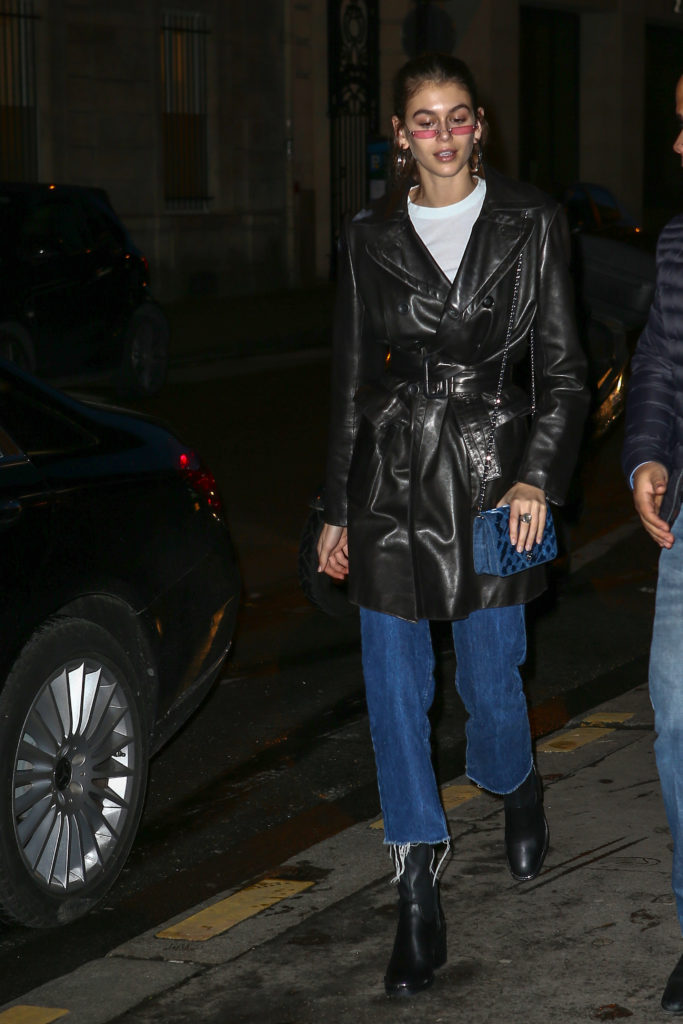 Wednesday was a fun one! Kaia is wearing a white t-shirt, black coat, blue jeans, booties, sunglasses, and a blue chain strap bag.
Kaia's Style Recreation #3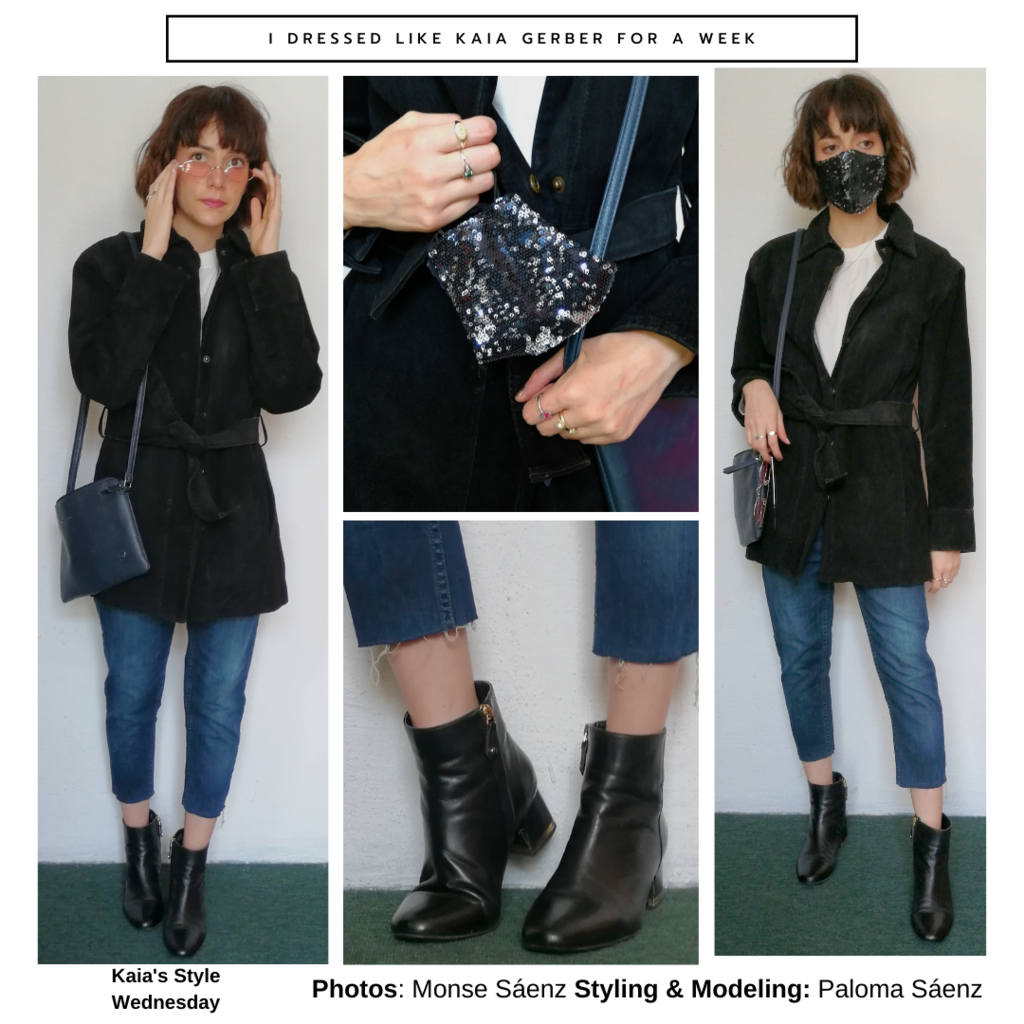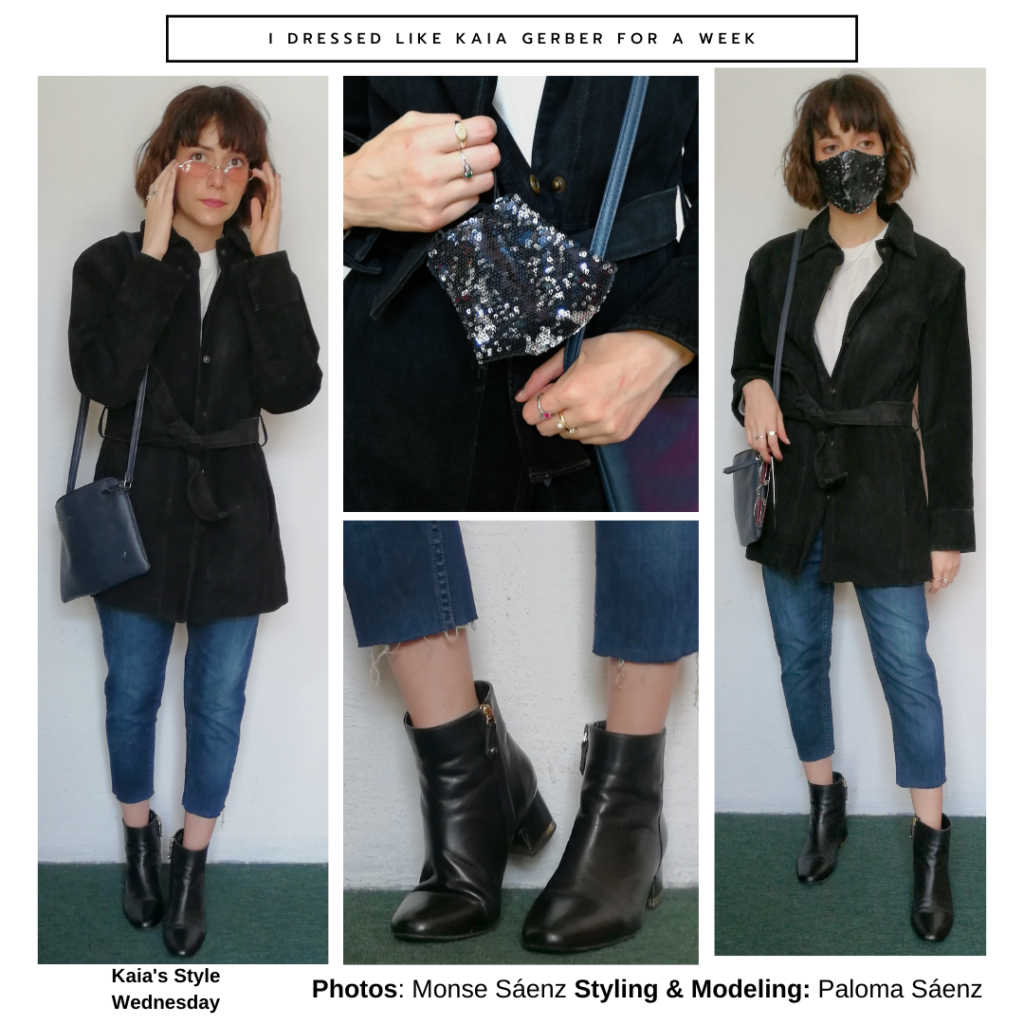 Recreating this look took a bit of DIY on my part.
First, I wore simple white t-shirt as a top. The jeans were the tricky part, though. Kaia's jeans are straight leg and cropped jeans, so I chose a pair of old blue jeans I had that were straight legged and cut the bottom to crop them.
For the coat, I used a black suede coat and tied it like she did. My coat is not faux-leather, but it's the right color, length, and style, so I figured the material was a concession I could make for this look.
The shoes are a pair of black heeled booties.
For accessories, they are the same blue bag and pink sunglasses that I wore the day before. For this day, I used a black sequined face mask.
I liked this look, but I felt it was a bit underwhelming. I've worn similar versions of this before, while recreating the style of other celebrities, and this outfit was just okay to me.
I did, however, enjoy seeing a celebrity wearing the same items on different days and looks. That's not really something we get to see a lot and it makes me feel like Kaia really has a sense of style, of what she likes, and actually chooses what she wears on her day-to-day.
Kaia's Style – Thursday, Outfit #4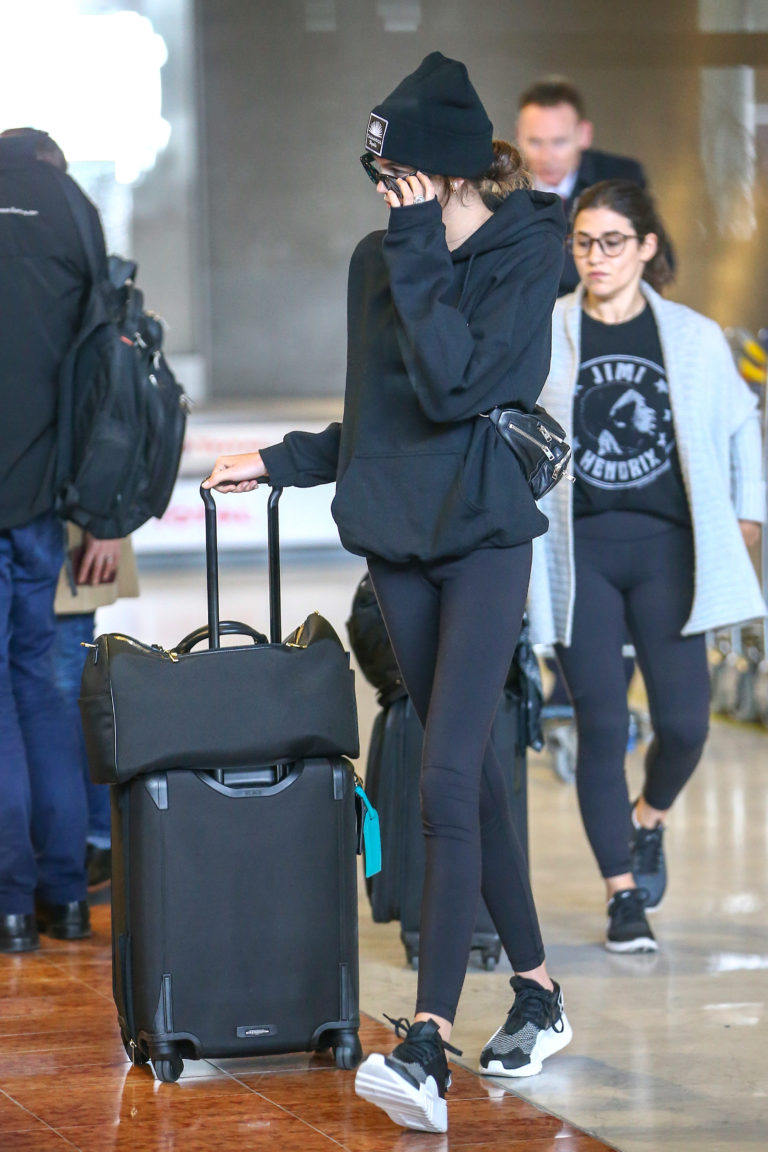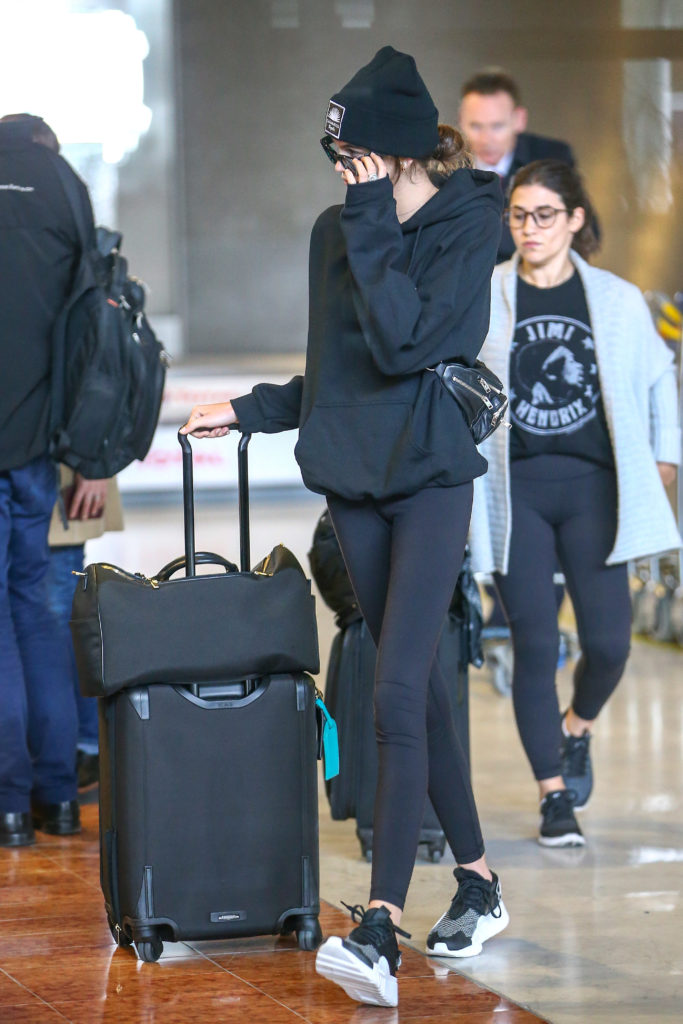 The week was coming to an end and I had chosen a different outfit: a dress, tights and booties. But I woke up on Thursday and I didn't feel so good.
I needed something more comfortable and loungy, so I went with my backup look instead. In the pic, Kaia is wearing leggings, a sweatshirt, a beanie, sneakers, and sunglasses.
Kaia's Style Recreation #4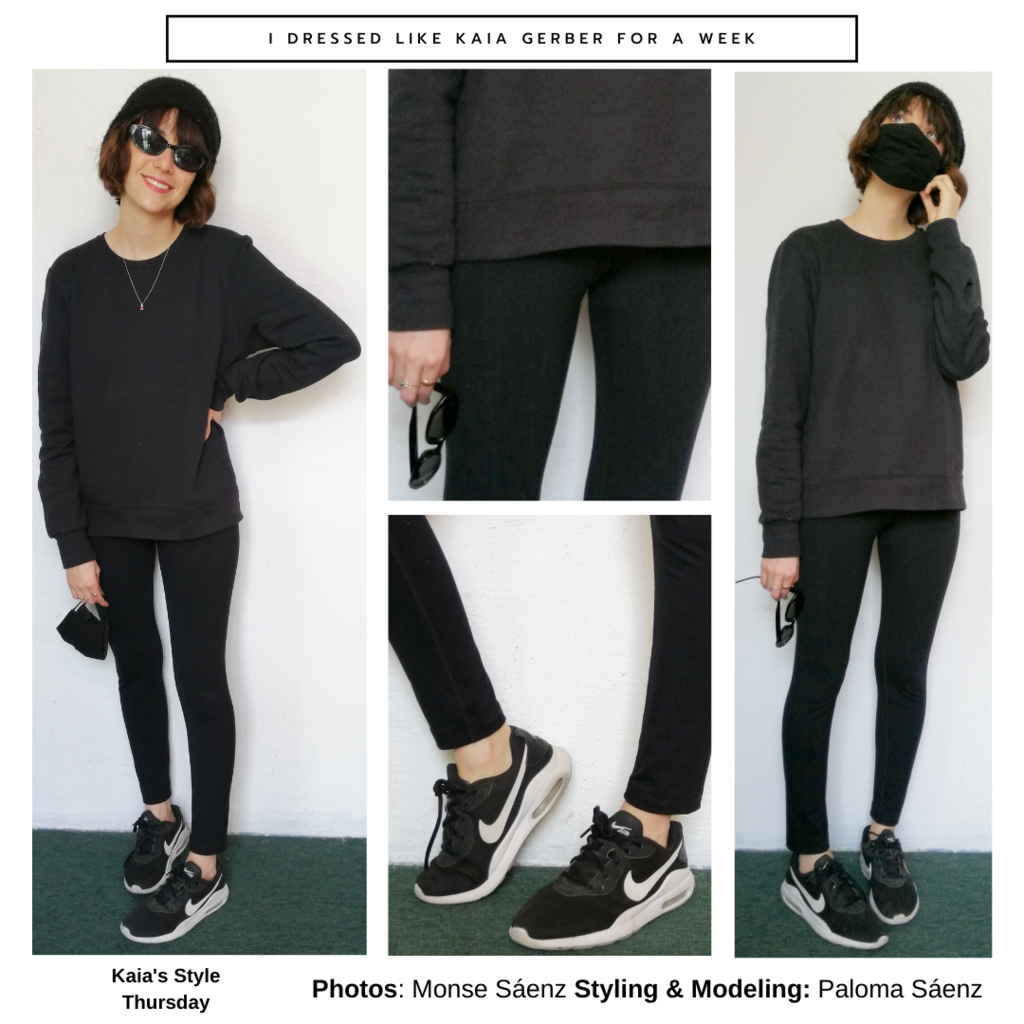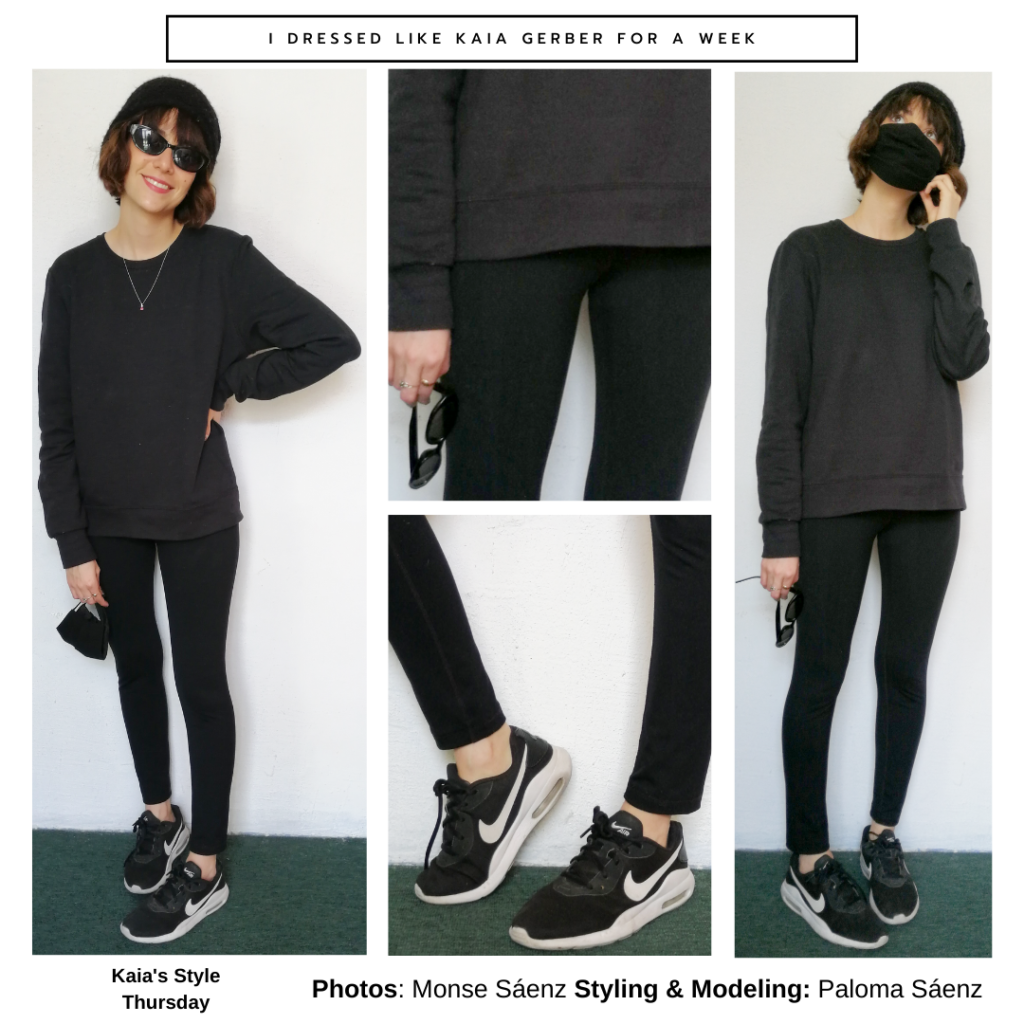 This was an easy one, thankfully.
I wore the same black sweatshirt I used on Monday and paired it with black leggings. I borrowed a pair of black Nike sneakers from my sister.
To accessorize, I also wore the same black beanie from Tuesday. Then, for my little stroll through the neighborhood after work, I added the black sunglasses and a black face mask.
This was a comfortable outfit and that's exactly what I needed. It's not a very innovative look, but sometimes all we need is a simple and comfortable outfit to get through a rough day.
Kaia's Style – Friday, Outfit #5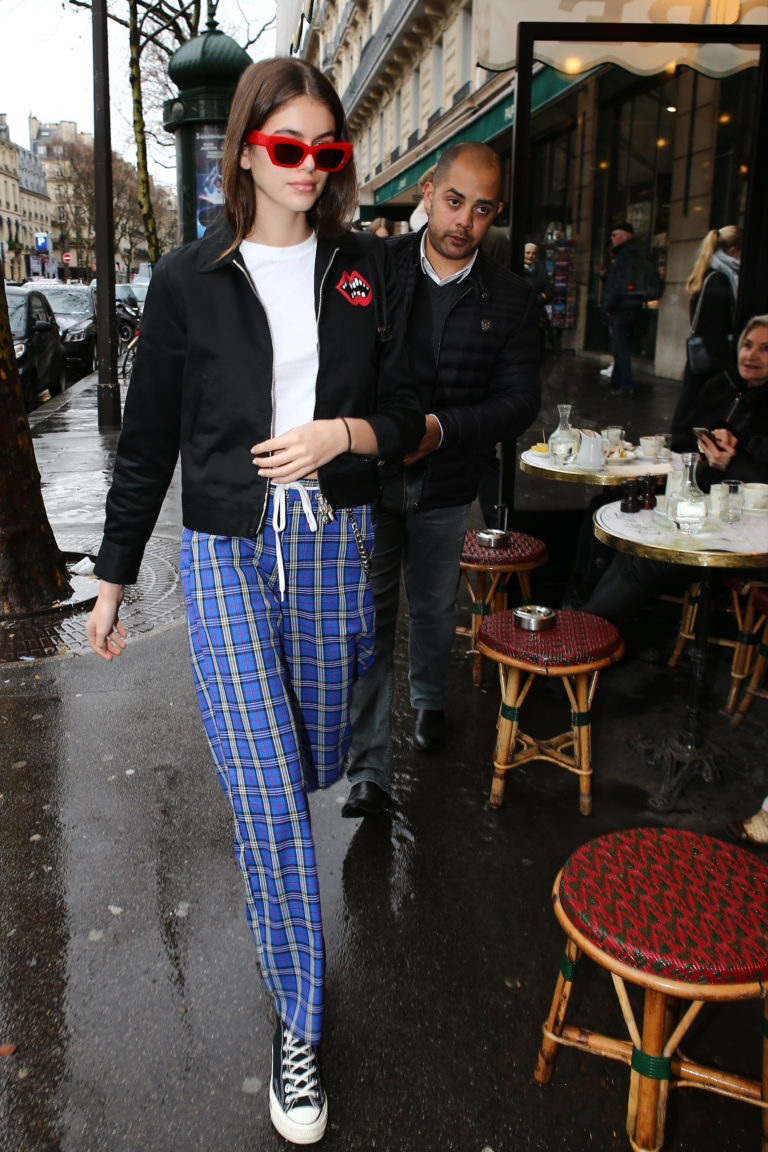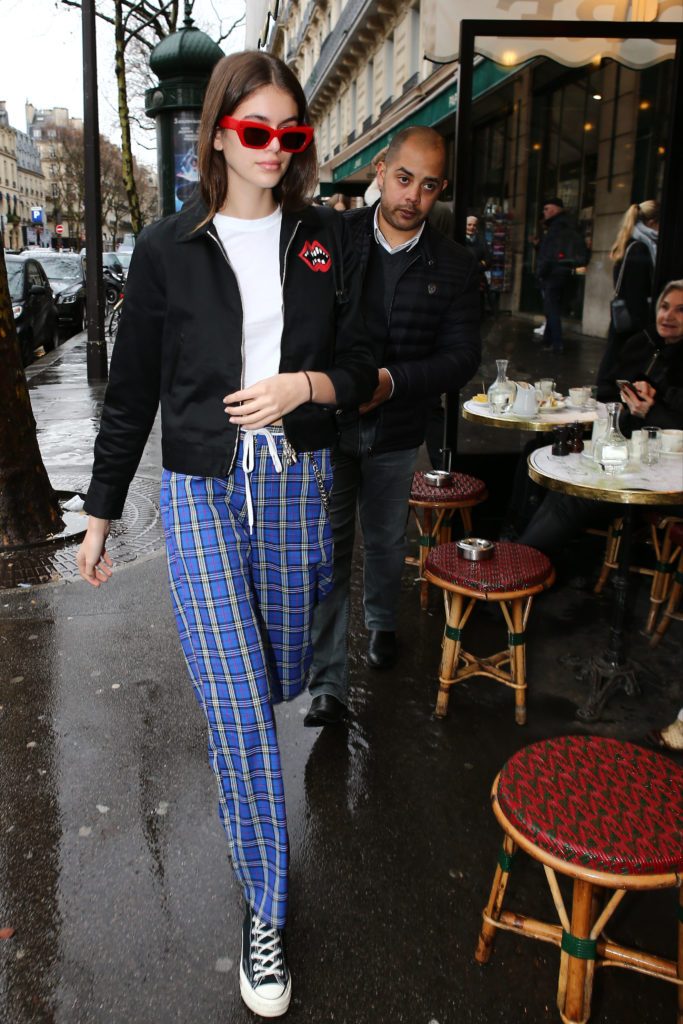 Friday was finally here and with it, came this look. Kaia is wearing plaid pants, a white shirt, Converse sneakers, a black jacket, and sunglasses.
Kaia's Style Recreation #5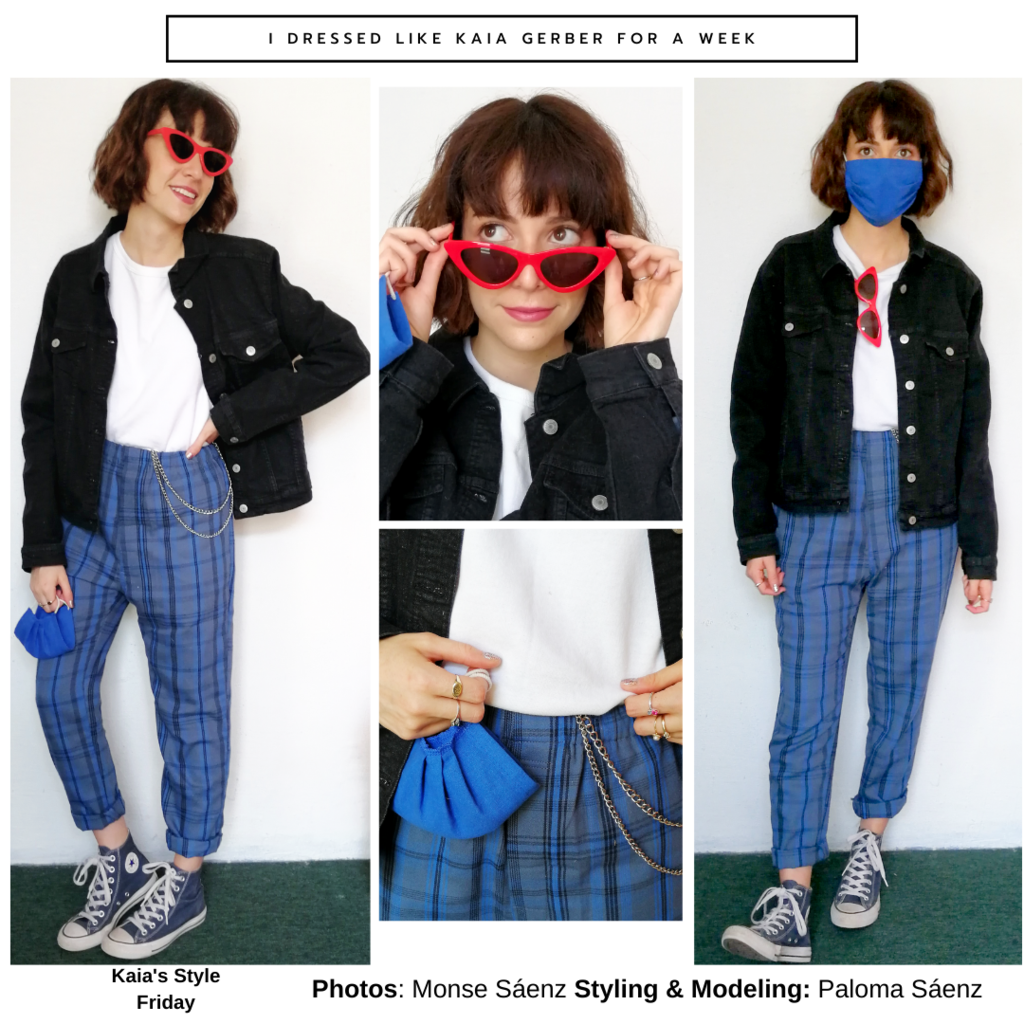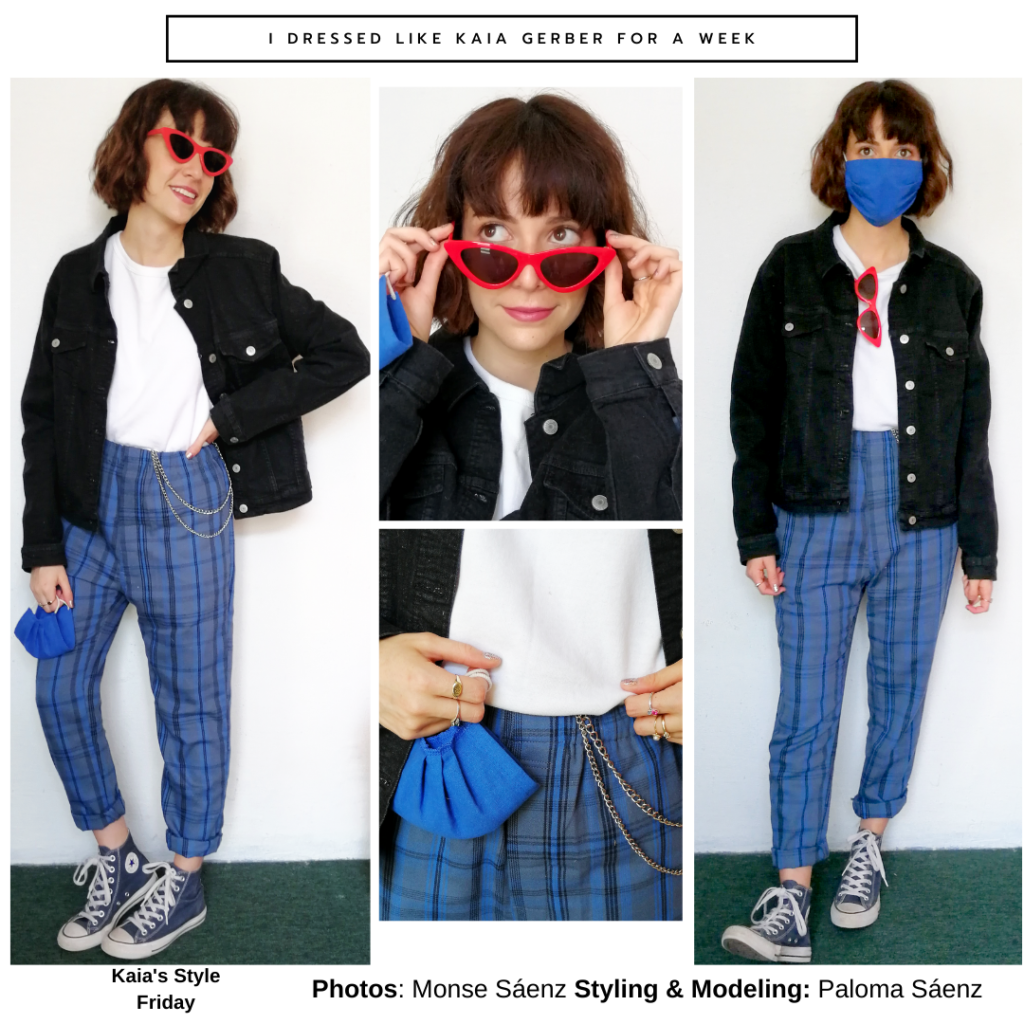 To recreate this outfit, I started with a white sweatshirt instead of a t-shirt, since it has been cold and it wouldn't affect the finish look.
For this outfit, I again had to dive into DIY area. I bought a pair of pajama pants from the men's section and cut at the bottom to shorten them. Then, my mom sewed them to make them fit everywhere else. And that's how I got my new favorite pair of blue plaid pants.
For a little something extra, I attached a silver chain that came with another pair of pants to this one.
Then, I added the black denim jacket and the blue high top Converse to finish. Later in the day, I also used the red-framed sunglasses and a blue face mask.
This one is, by far, my favorite look.
I'm so grateful that my mom transformed those pants for me! I had been searching for a pair of blue plaid pants for years, but they were always so expensive or they weren't in my size. Now I have them and they were only $7.
Overall, the look was comfy, edgy and extremely cool. I loved the combo of neutrals with the pop of red. 
Final Thoughts
What a fun week it was! Kaia Gerber's style was a blast to recreate.
While I love creating new looks from more challenging sources, like Winx Club or Bridgerton, sometimes, all I need are some comfortable but put-together outfits to get me through the day.
I honestly loved most of the looks, and Friday's will definitely become a part of my usual rotation.
Kaia has the perfect style that combines comfortable pieces with edgy and modern ideas.
It's honestly very easy to create these looks. If you want to recreate any of these outfits, go for it! You probably have every item you need, you might just have to get a bit creative here and there.
What do you think of my Kaia Gerber style guide?
Do you like Kaia's style? Which outfit would you wear? Which one was your favorite? Do you have any celebrity's or character's style you want me to cover next? Let us know in the comments below!