This post may contain affiliate links, which means we may receive a commission if you purchase through our links. Please
read our full disclosure here
.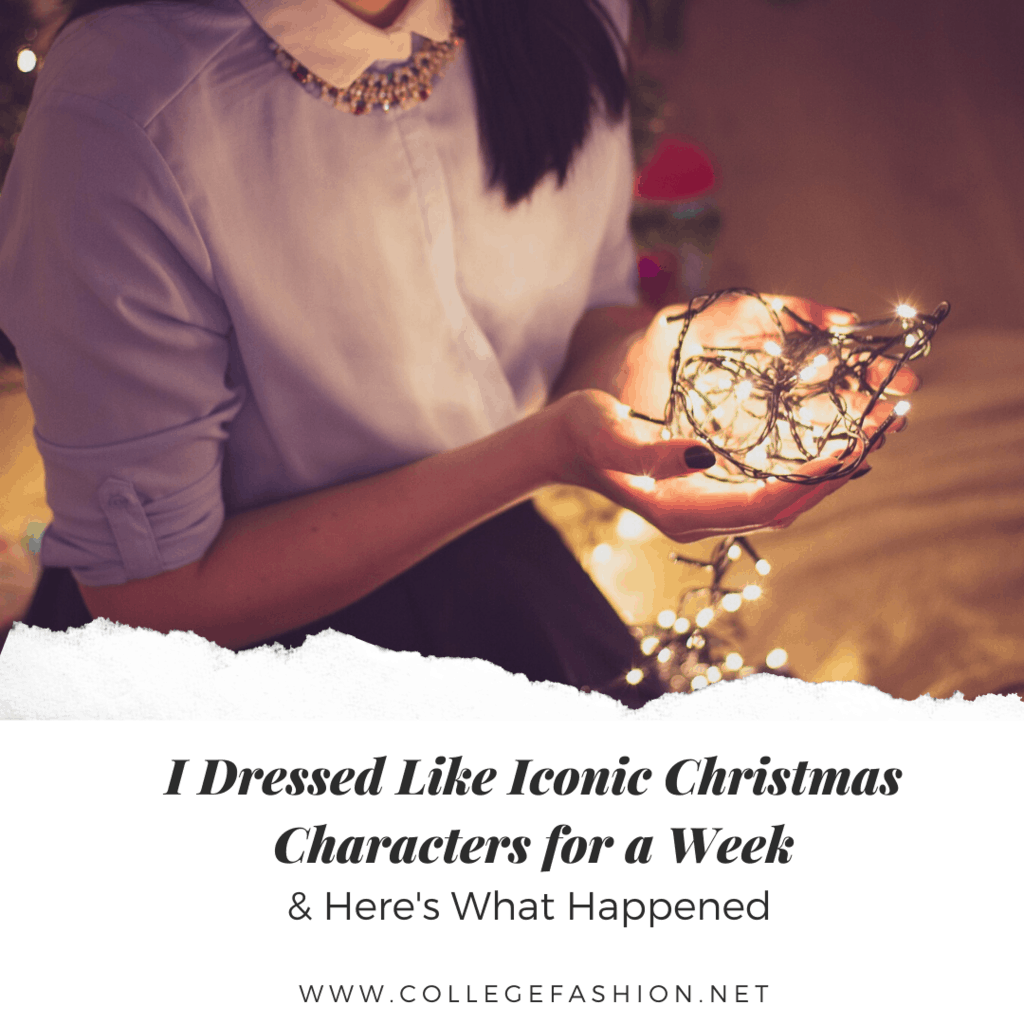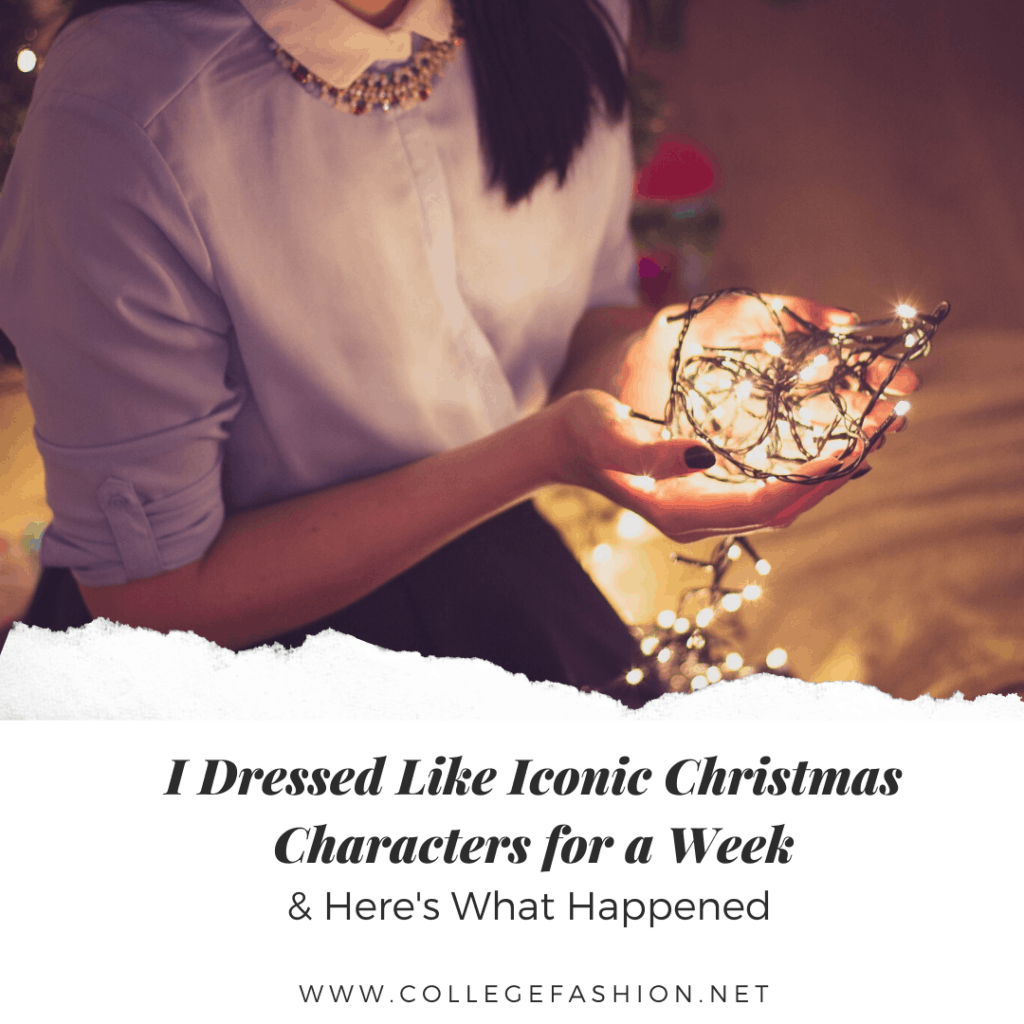 We've all looked to celebrity style for fashion inspiration at some point in our lives. But it's one thing to say "I love her outfit," and it's another to actually copy it in real life.
For this series, I'm going the extra mile and making it happen. Each week, I'm getting inspiration from a celebrity and copying five of her looks as closely as possible. Then, I'm reporting back to you: Did the outfits work in real life? Did I feel comfortable? Did people treat me differently? I'm sharing it all.
In past posts I've dressed like Zendaya, Gigi Hadid, Grace Kelly, Kendall Jenner, Vanessa Hudgens, Sophie Turner, Priyanka Chopra,  Millie Bobby Brown, Hilary Duff, Lily Collins, Taylor Swift, Iconic Halloween Characters, Selena Gomez and Alexa Chung.
This week, I'm channeling a little holiday spirit and dressing up like iconic Christmas characters. 
Christmas Movie Fashion: My Favorite Characters & Their Styles
Christmas is so close and one of my absolute favorite family traditions is watching Christmas movies leading up to the day and all through Christmas Day. Christmas films really have a sense of magic for me and their characters always give me that magical nostalgic vibe.
So, I chose five different iconic characters from Christmas movies and I will be recreating their respective styles. I'm not going to wear a Santa Claus or Grinch costume, don't worry. I'm going to emulate the character's style in as wearable and fashionable way as possible.
Curious to see more Christmas movie fashion? Here's how the week went!
Outfit #1, Monday – Mary Hatch, It's a Wonderful Life (1946)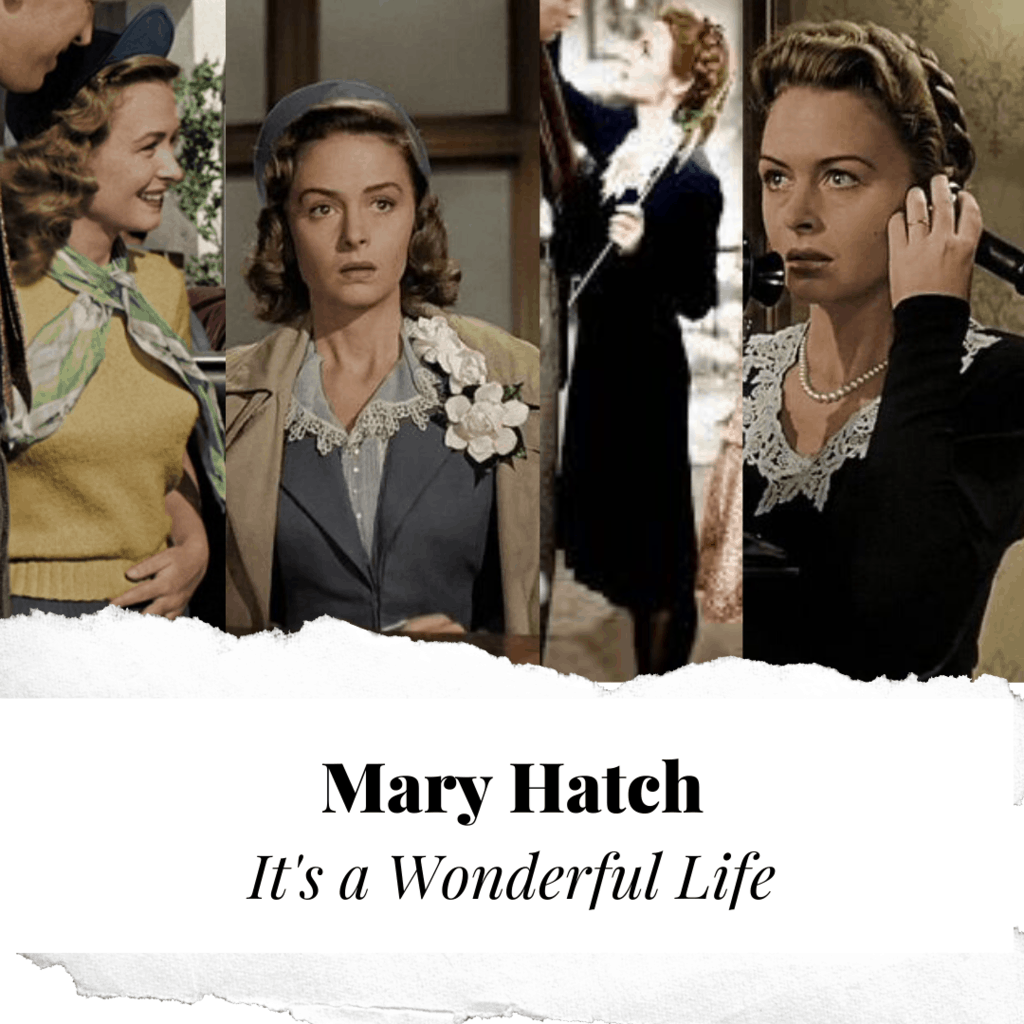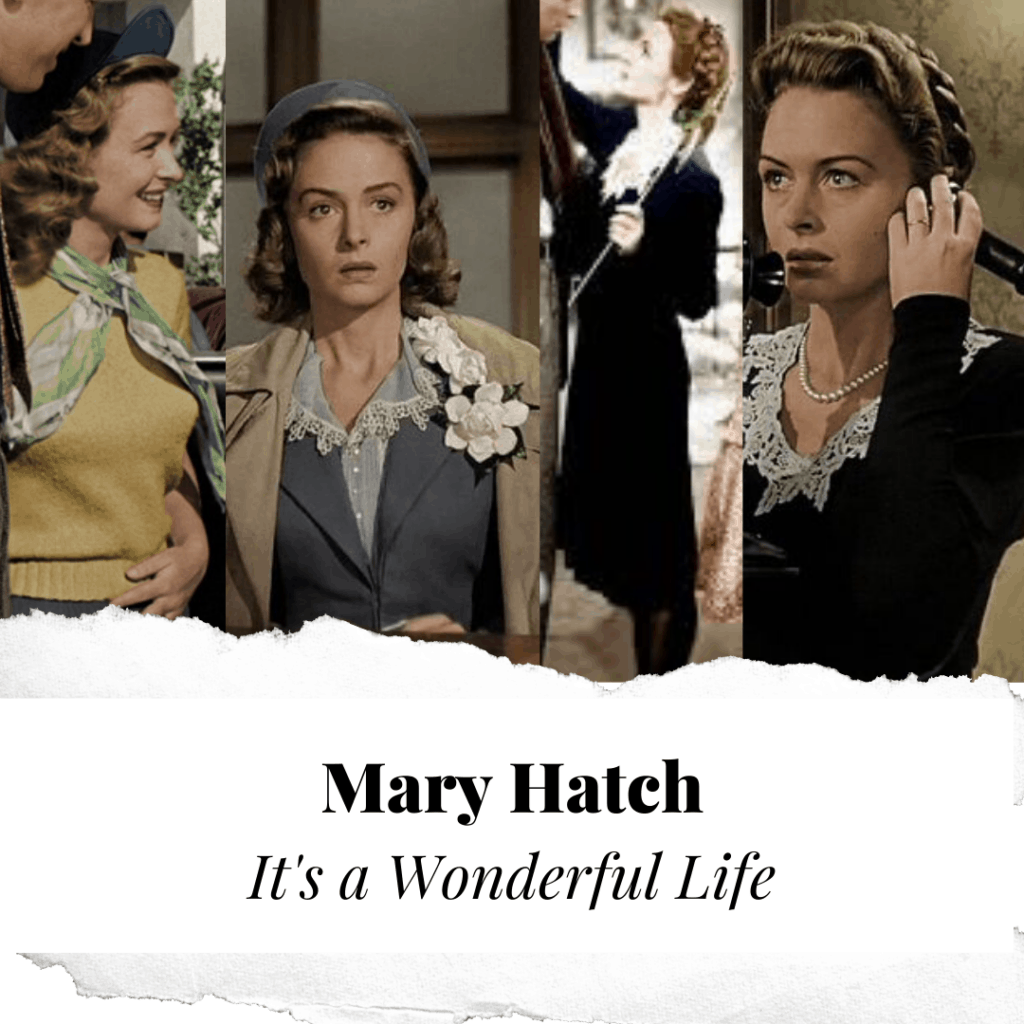 There are tons of old school, classic Christmas movies, but there are few with the popularity of 'It's a Wonderful Life'.
Mary Hatch is George's wife and the primary love interest in the film.
Mary dresses like a young wife from the '40s, which means every outfit is incredibly polished and put together. A-line skirts, broad shoulders, clean cuts and mostly neutral colors abound in Mary's closet. The only exception to her all-neutrals preference is her blue dancing dress.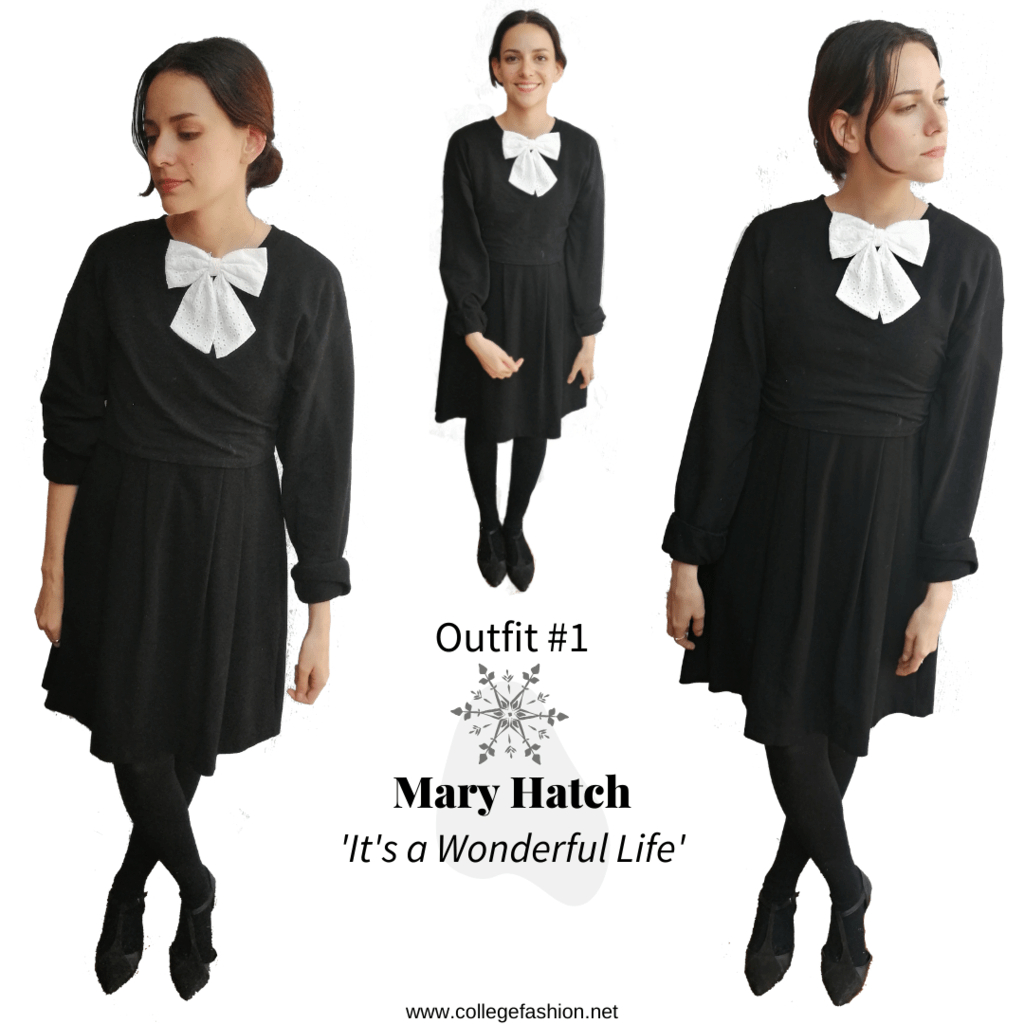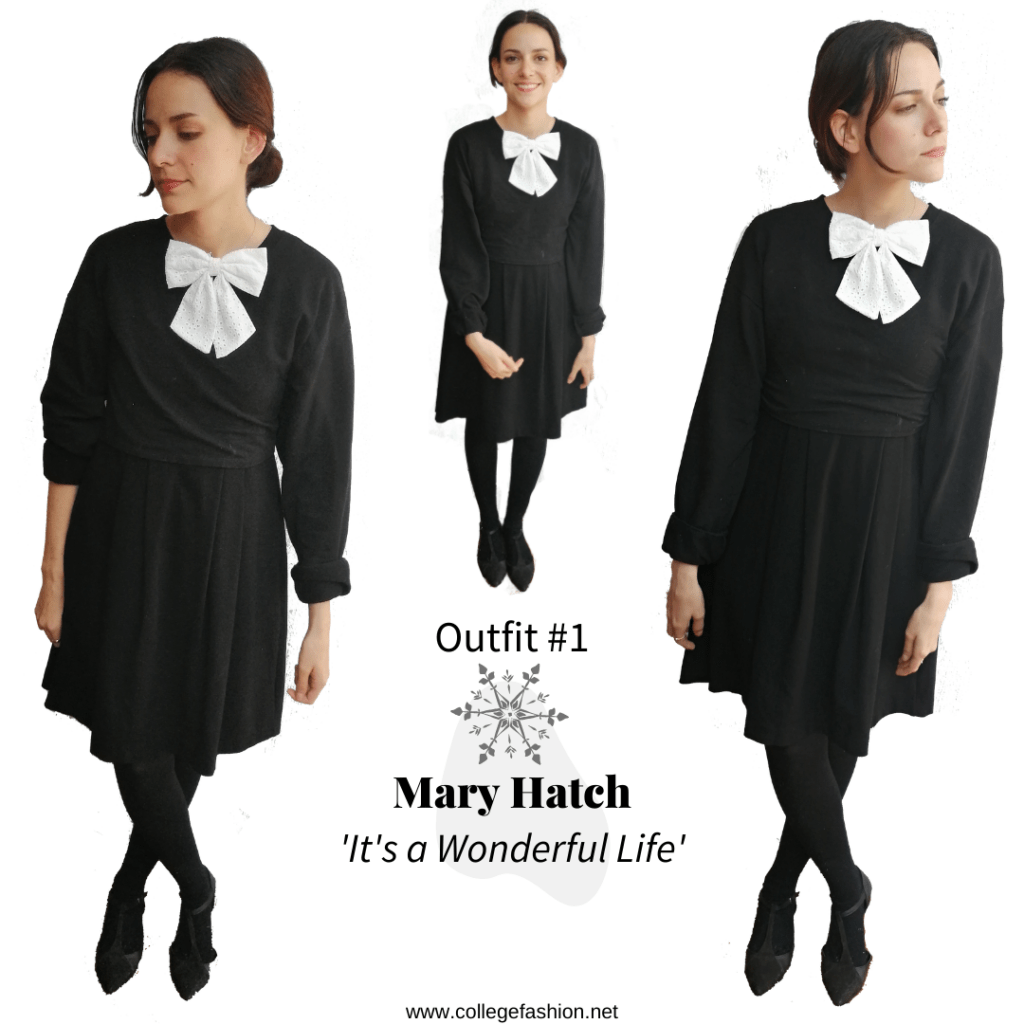 For my version of Mary's style, I wore a fitted black dress and, since my dress wasn't long sleeved, I layered it with a black sweater. To pay homage to the white details on Mary's dress, I used a white lace bow as an accessory and did my hair in a simple up-do. Finally, I wore black tights and black flats.
Recreating Mary's style wasn't as easy as I had originally thought. My major issue was with deciding on a look – she has many different outfits and I couldn't choose one without second guessing myself. After too much deliberation, I opted for this look, since I think it's the classiest and most iconic of her looks (aside from her blue dress).
This look was perfectly comfortable for a Monday off from school and work. I went to dinner with a friend and it was incredibly cute and perfect for dinner. I liked this look a lot, I'm not going to lie. But, it wasn't my favorite. Personally, I think it needs a bit more of color or texture to make it more interesting.
Outfit #2, Tuesday – Ghost of Christmas Past, A Christmas Carol (1984)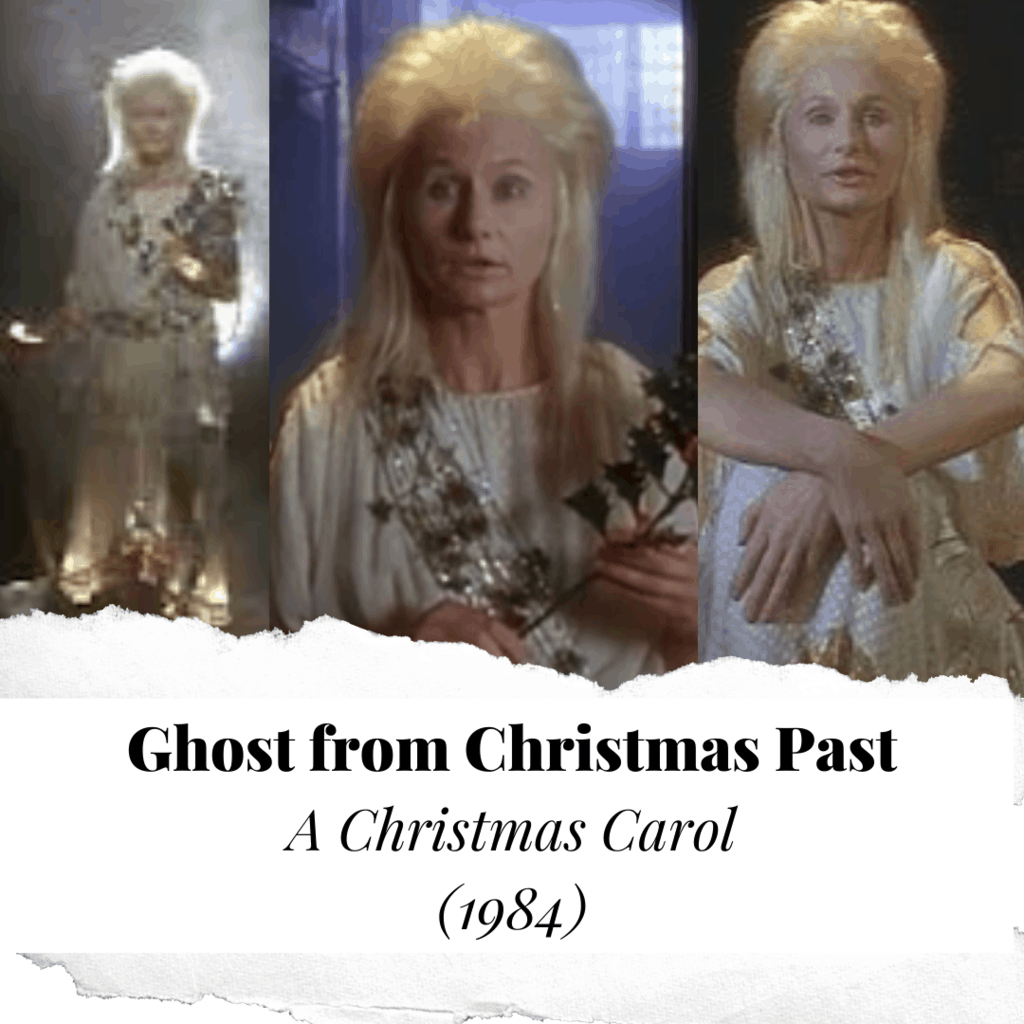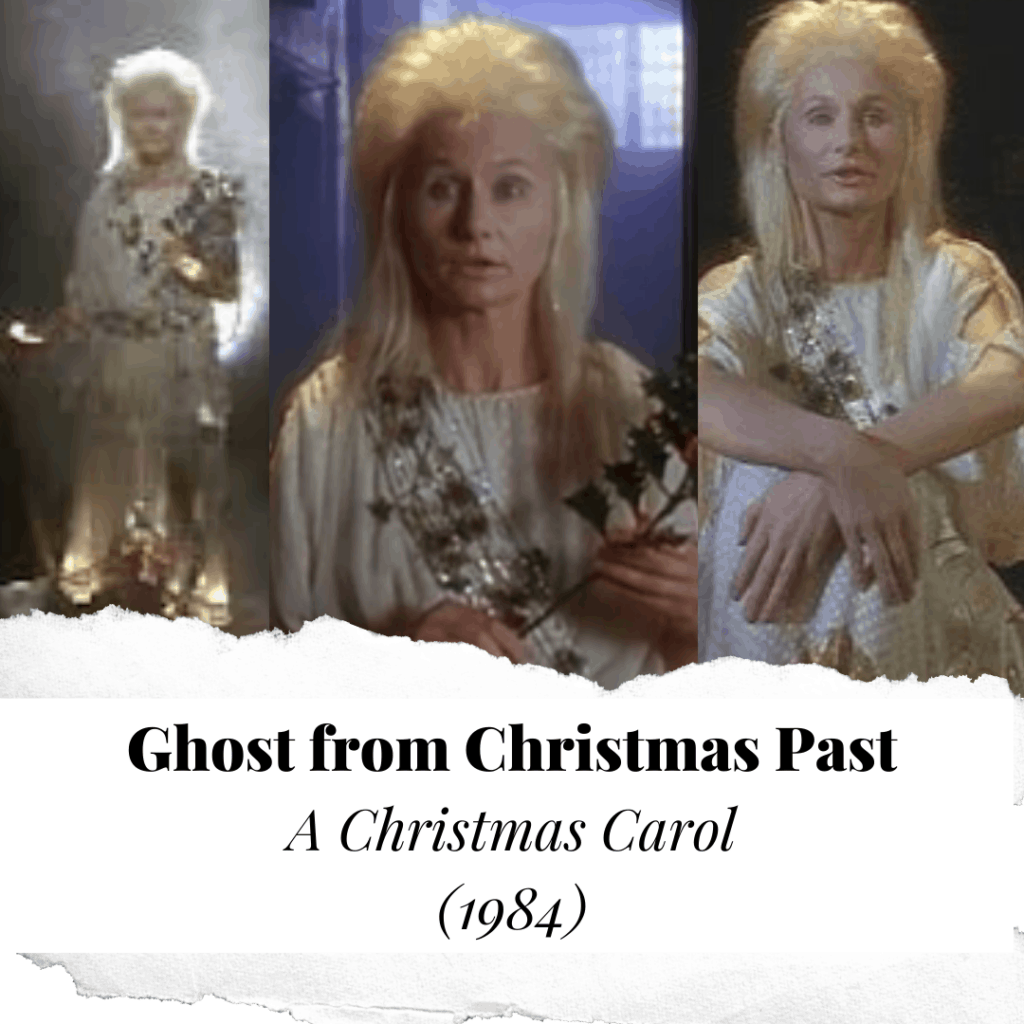 'A Christmas Carol' has been adapted endlessly and there are a million versions of it, but I chose the 1984 version because of their iconic portrayal of the Ghosts, specifically the Ghost of Christmas Past.
This particular version portrays it as a feminine figure that is literally silver and glows like a star. It's ethereal and beautiful.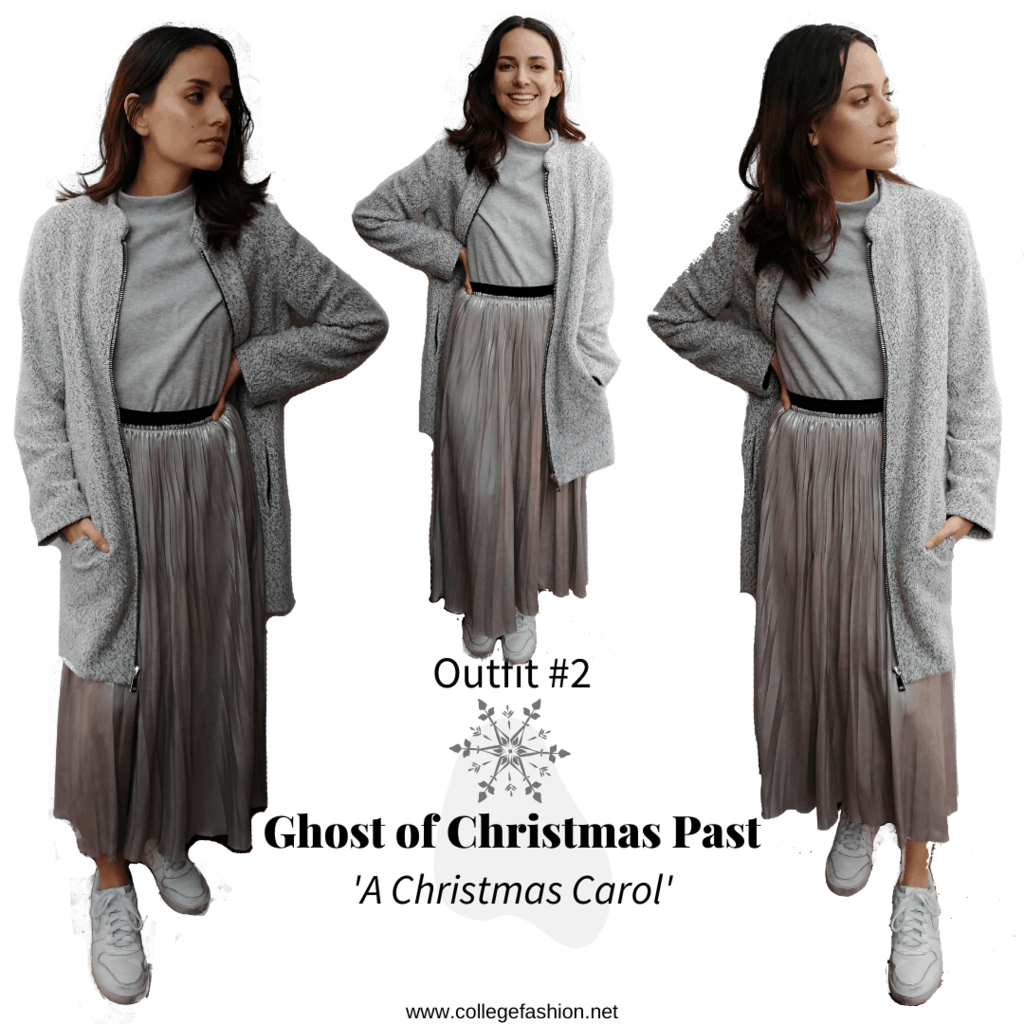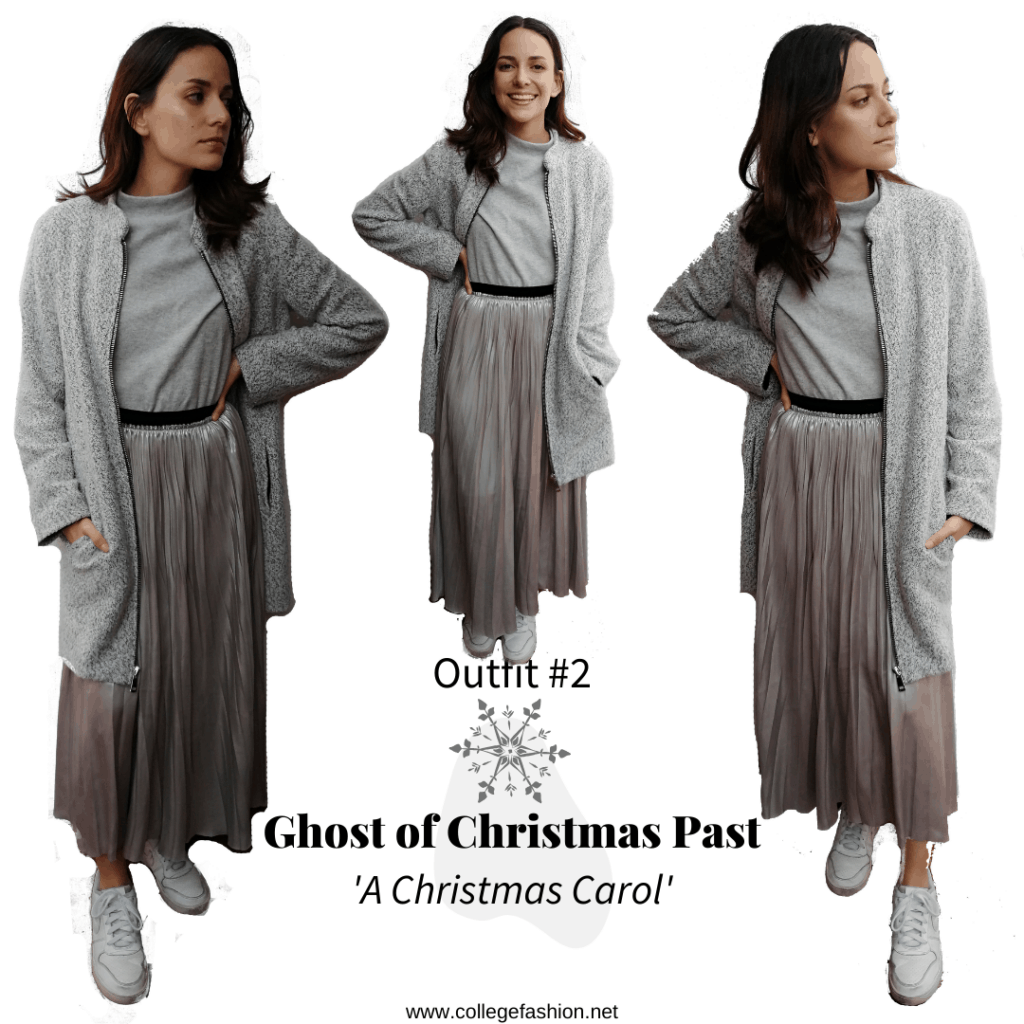 For my interpretation of this character, I wore a silver pleated skirt and a light grey top. It is December after all, so I threw a grey coat on to keep myself warm. To keep the monochromatic vibe, I wore a pair of white sneakers. For makeup, I did a very simple look with silver highlight to give the 'star-like' shine that Past has.
I'm on my holiday break right now, so wearing a cute look to just hang out kind of makes me feel like I'm wasting my outfit… but honestly? This was comfortable and effortless, and I loved it. I ran some errands and tried to find some Christmas presents and the outfit felt very in line with what I was doing on that day.
I loved this look so much, though, that I'm going to try and re-wear it to go out — or maybe for New Year's. It's worth wearing again for something fancier than errands!
Outfit #3, Wednesday – Kevin McCallister, Home Alone (1990)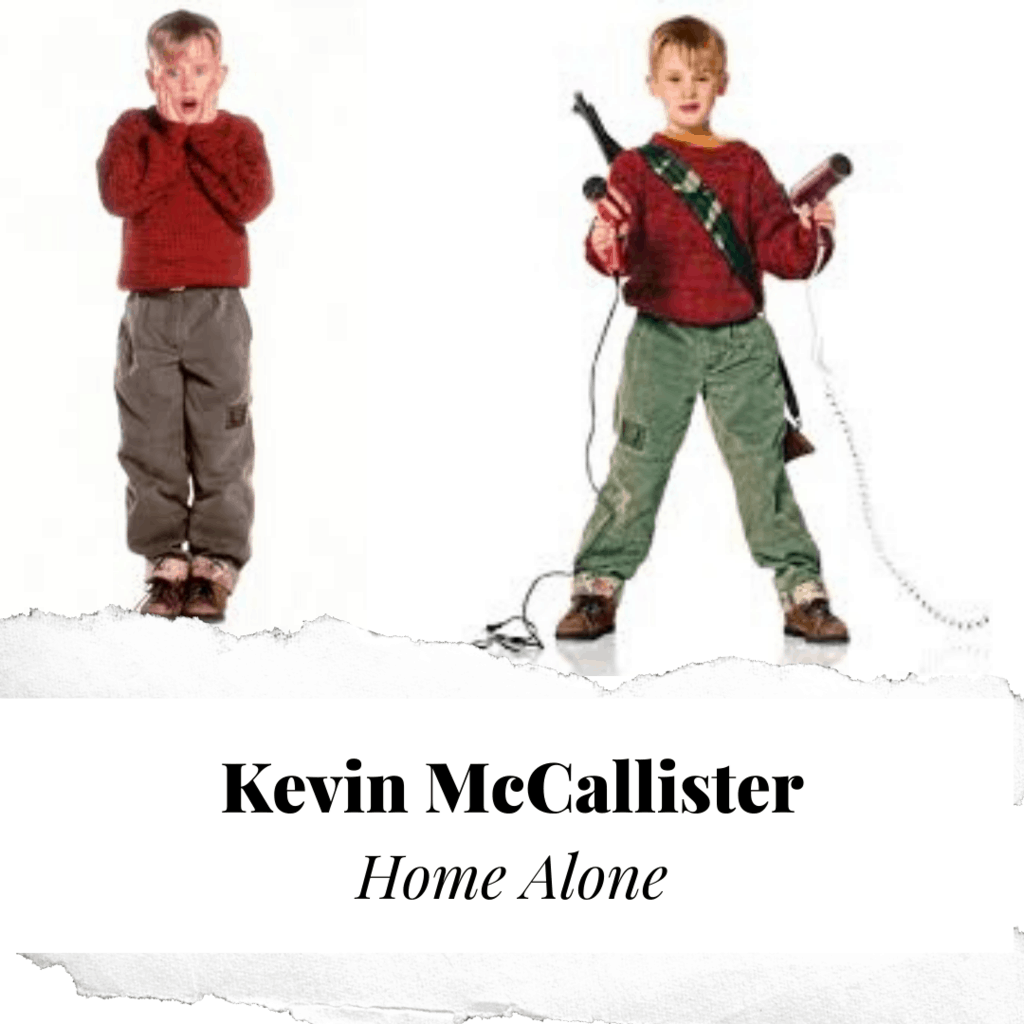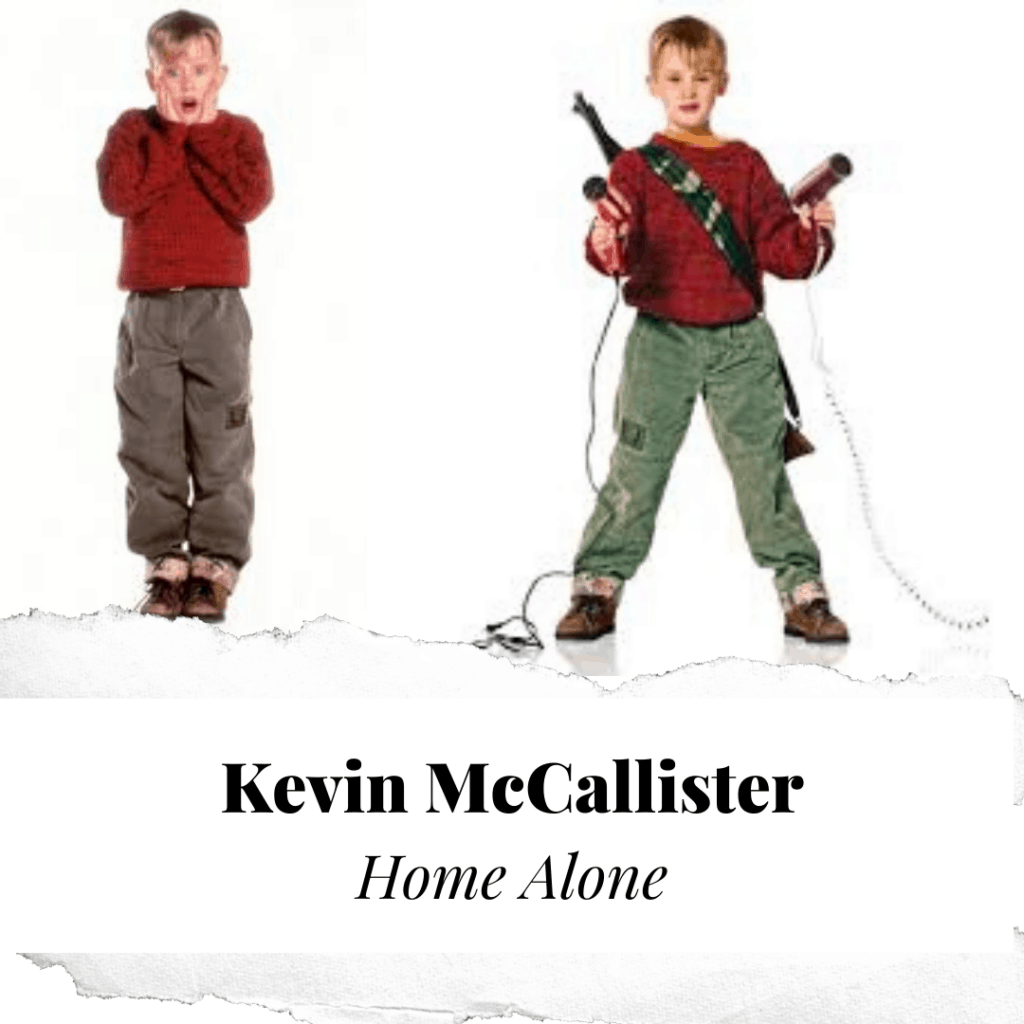 Kevin's booby traps are the stuff of childhood dreams and the scene where he uses them to fight the Wet Bandits has become the most iconic in the already-iconic 'Home Alone' movie.
Kevin has many looks throughout the movie, mostly in multiple coats and jackets to fight off the cold. But his best outfit? The red sweater-green pants he wears in all the posters and the booby traps scene.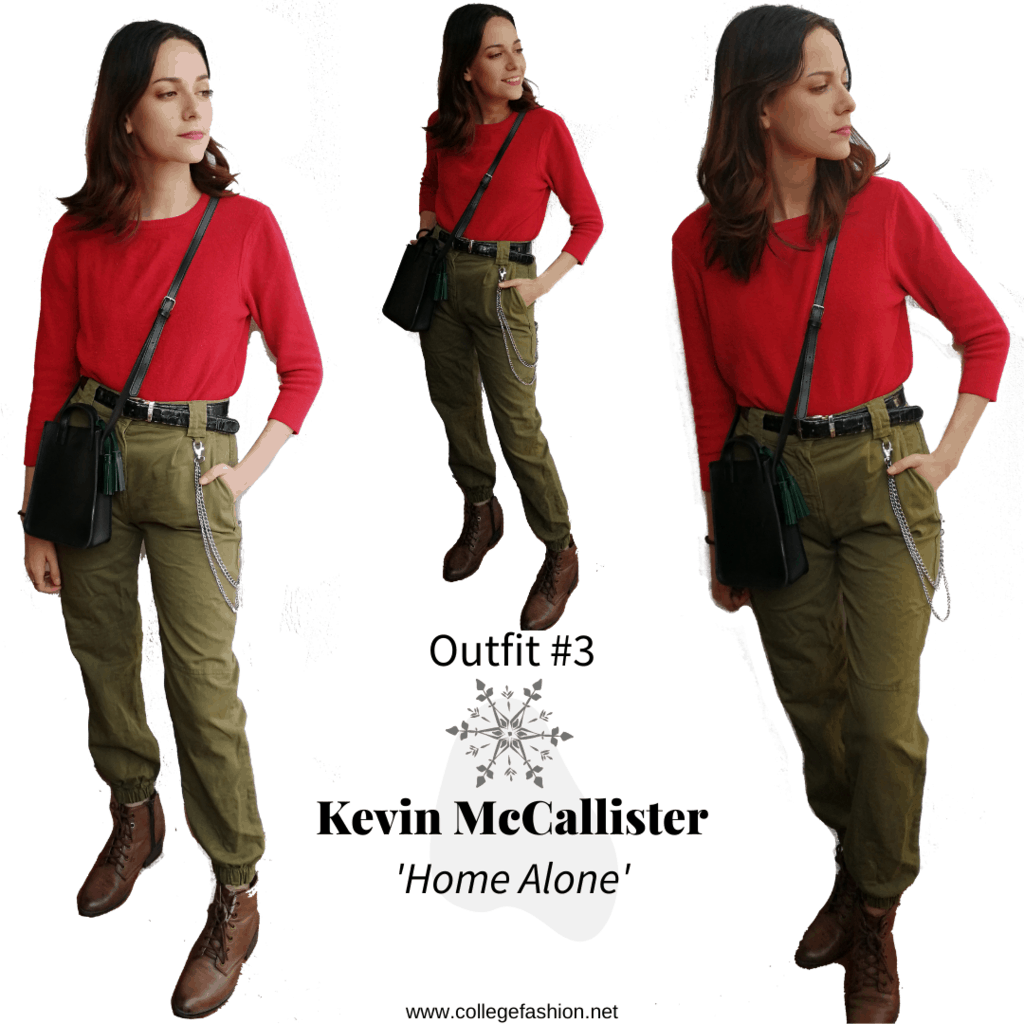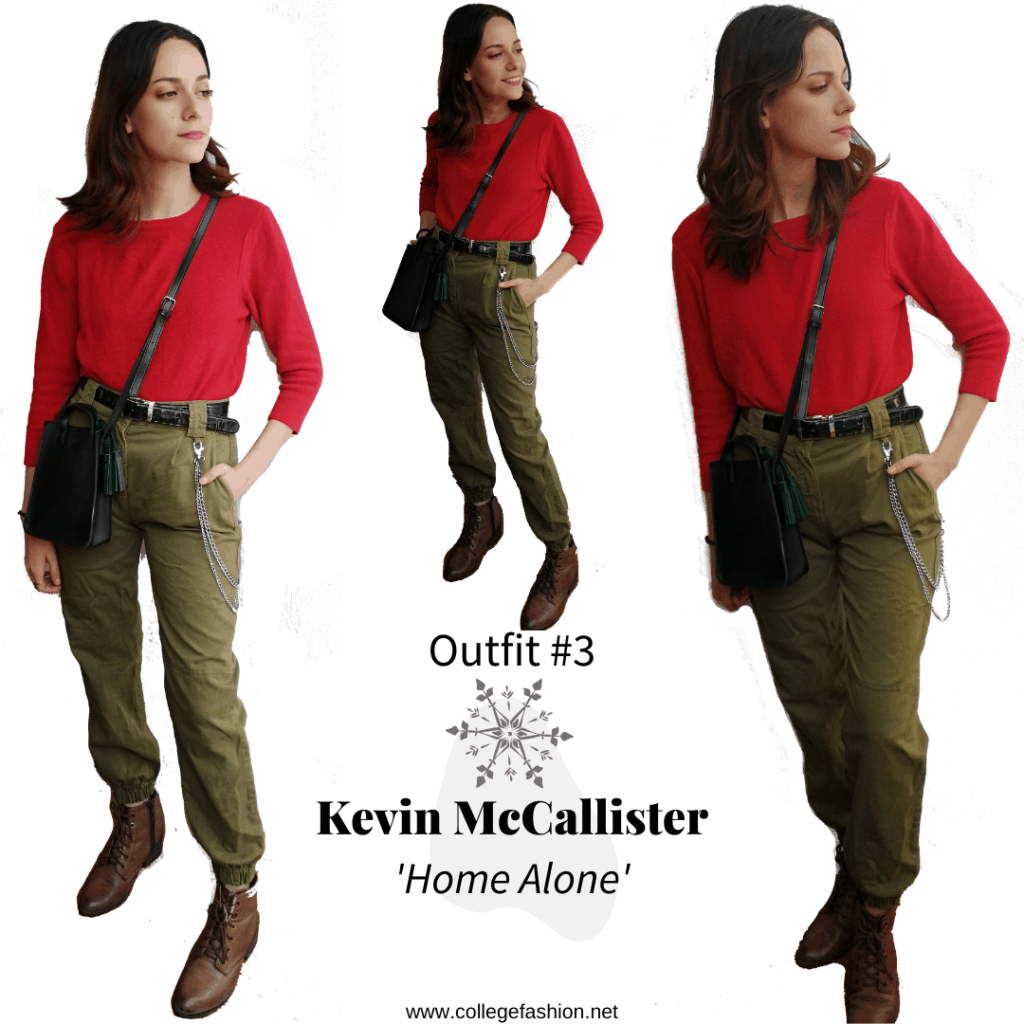 To create this Kevin look, I mixed a pair of army green pants with a red knit sweater. For shoes, I went for a pair of brown lace up booties.
Obviously, I wasn't going to walk around with a utility belt and DIY weaponry, so I switched all of that for a black belt and a simple black cross-body bag.
I love this outfit. I personally wouldn't have worn it if I hadn't been doing this post, but I liked it and it isn't because of the "fashion" of it, but the vibe it gives me. It kind of made me feel like the very first time your mom lets you pick an outfit by yourself, you know?
When you are a kid and you choose what you wear, you're not thinking about trends or what others might think, you choose what you like and everything else is completely by chance. And I love getting that feeling back, like nothing else matters but how I feel and what I like from my outfit.
Outfit #4, Thursday – Jovie, Elf (2003)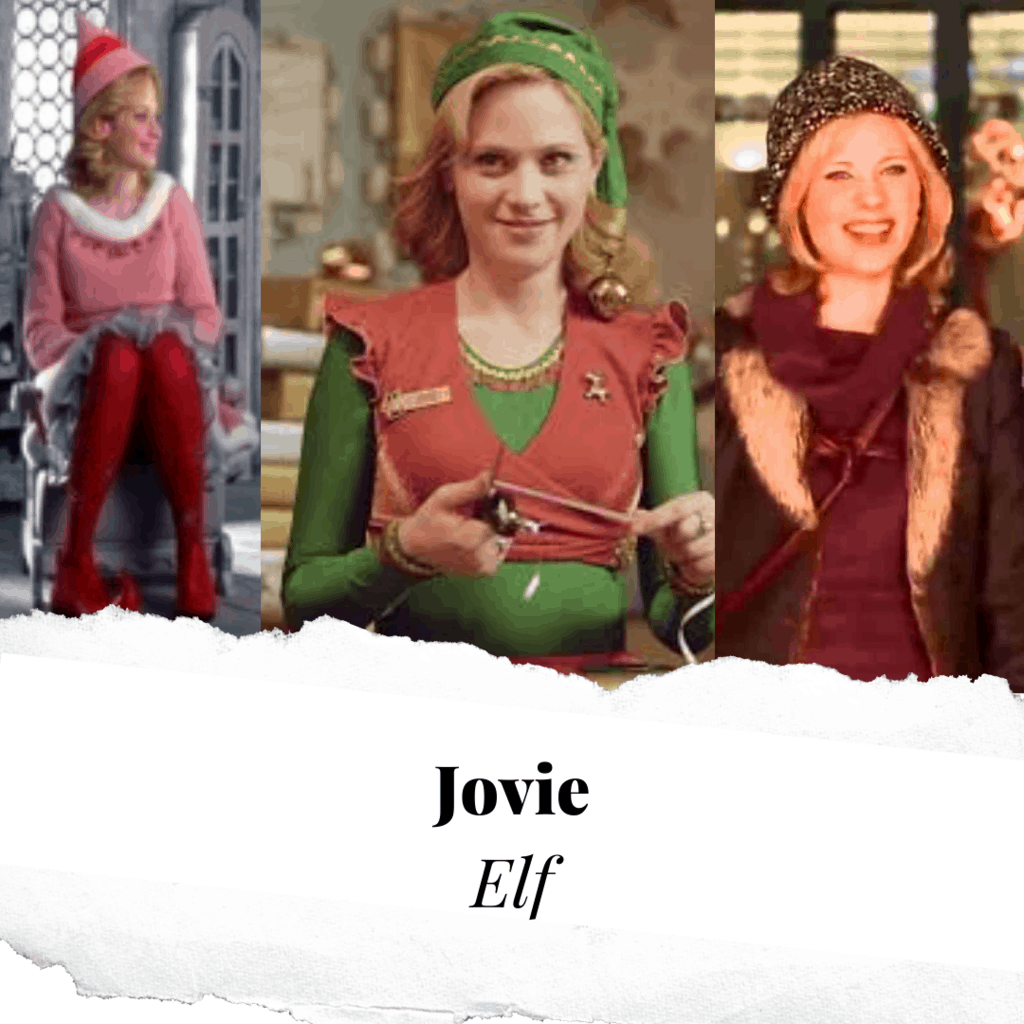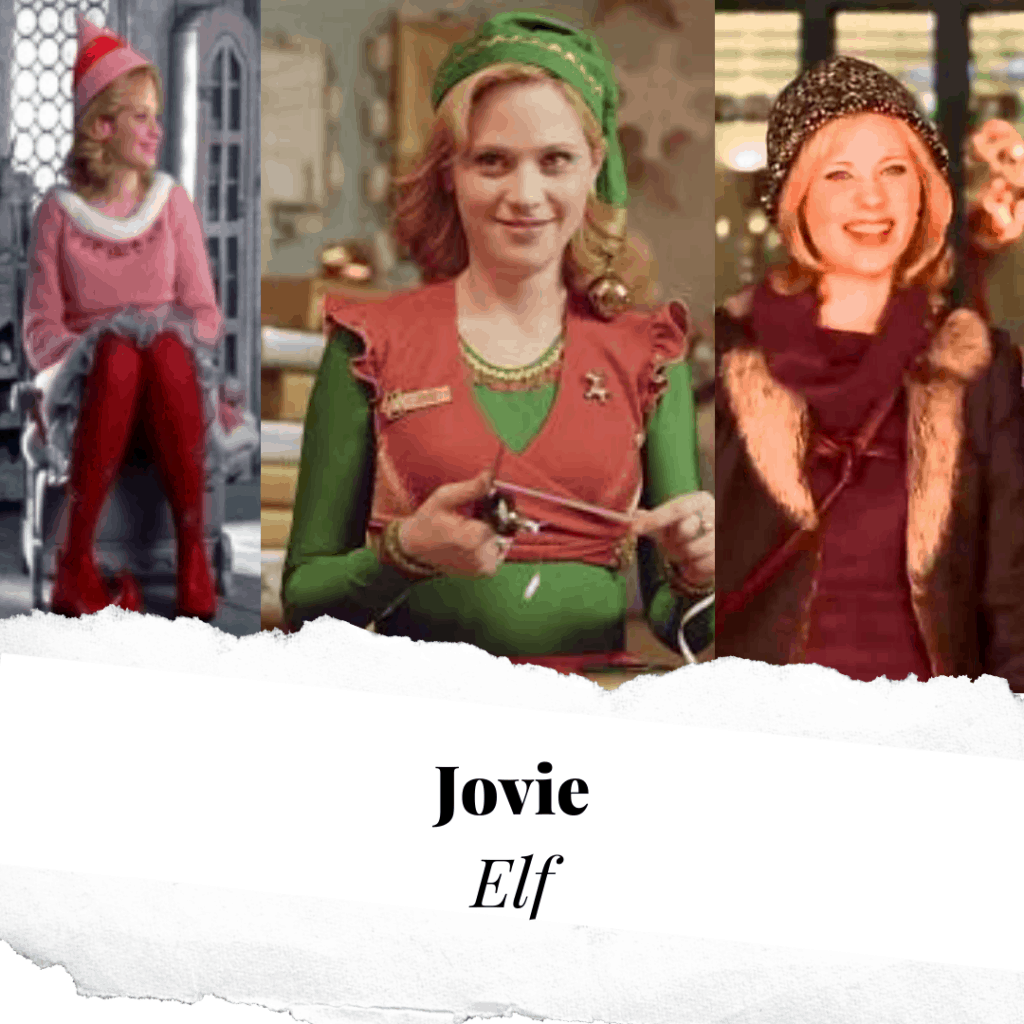 'Elf ' is one of my favorite Will Ferrell movies of all time. (Step Brothers and Anchorman are still higher up, though!) It's such a classic Christmas flick.
Jovie is one of the few roles Zooey Deschanel has played that doesn't fall under the "manic pixie dream girl" category and it's refreshing. In the film, Jovie is mostly seen on her work uniform: an elf costume. I thought this would be the perfect look for a post on Christmas movie fashion!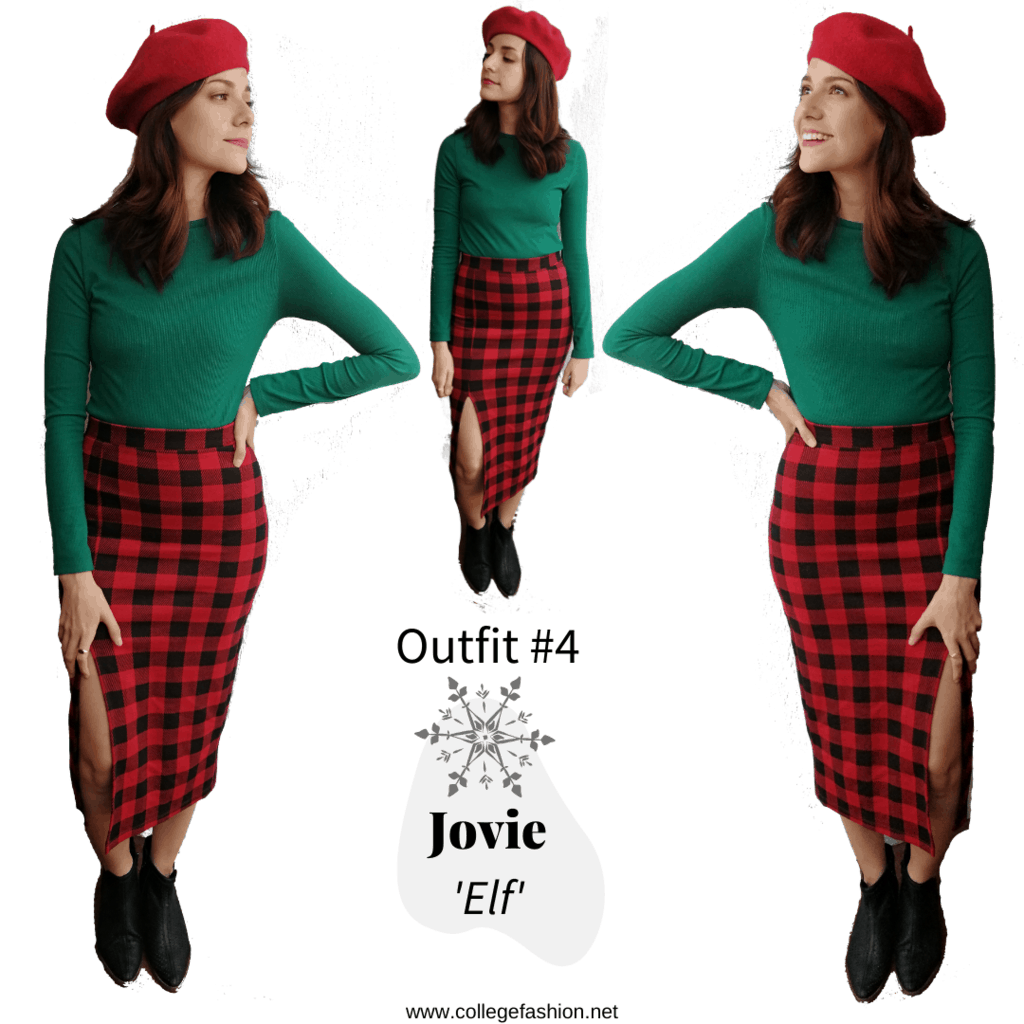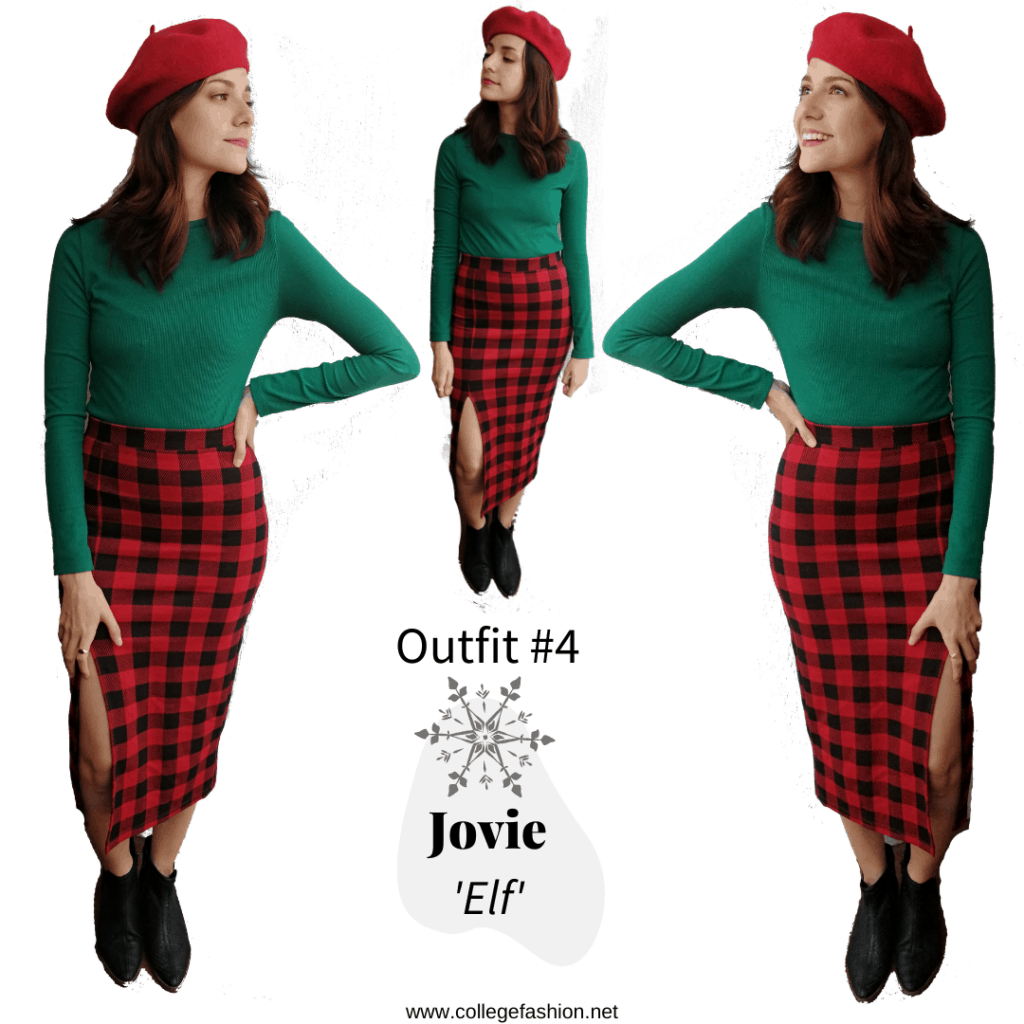 To copy Jovie's style from Elf, I used a green long-sleeved shirt and a red tartan pencil skirt. For shoes, I wore a pair of black booties to break up the whole 'red-green' color scheme. Finally, I accessorized with a red beret, to give a subtle nod to her elf hat.
This was the hardest outfit of the bunch to do. I went back and forth a lot, trying to decide if I should do a spin on her classic look, try to do her date outfit, or do a recreation of her pink elf dress. Finally, I decided to do the first option, since that is how we all remember her the most.
Overall, I loved this outfit. I'm usually wary of color combos that are associated with specific holidays — like orange-black for Halloween and green-red for Christmas. But I'm glad I gave this a shot. I really liked how everything worked together, especially the festive colors, and how it looked.
Christmas Movie Fashion, Outfit #5, Friday – Juliet, Love Actually (2003)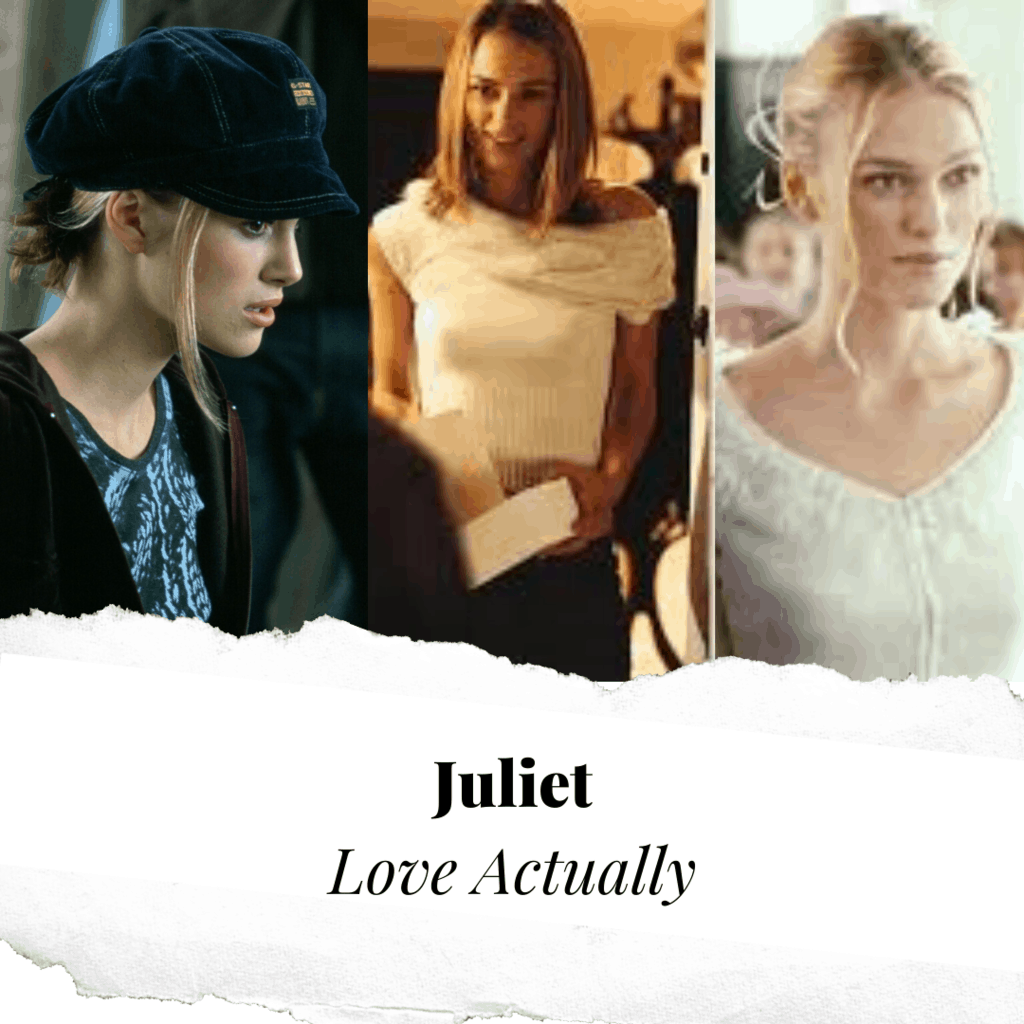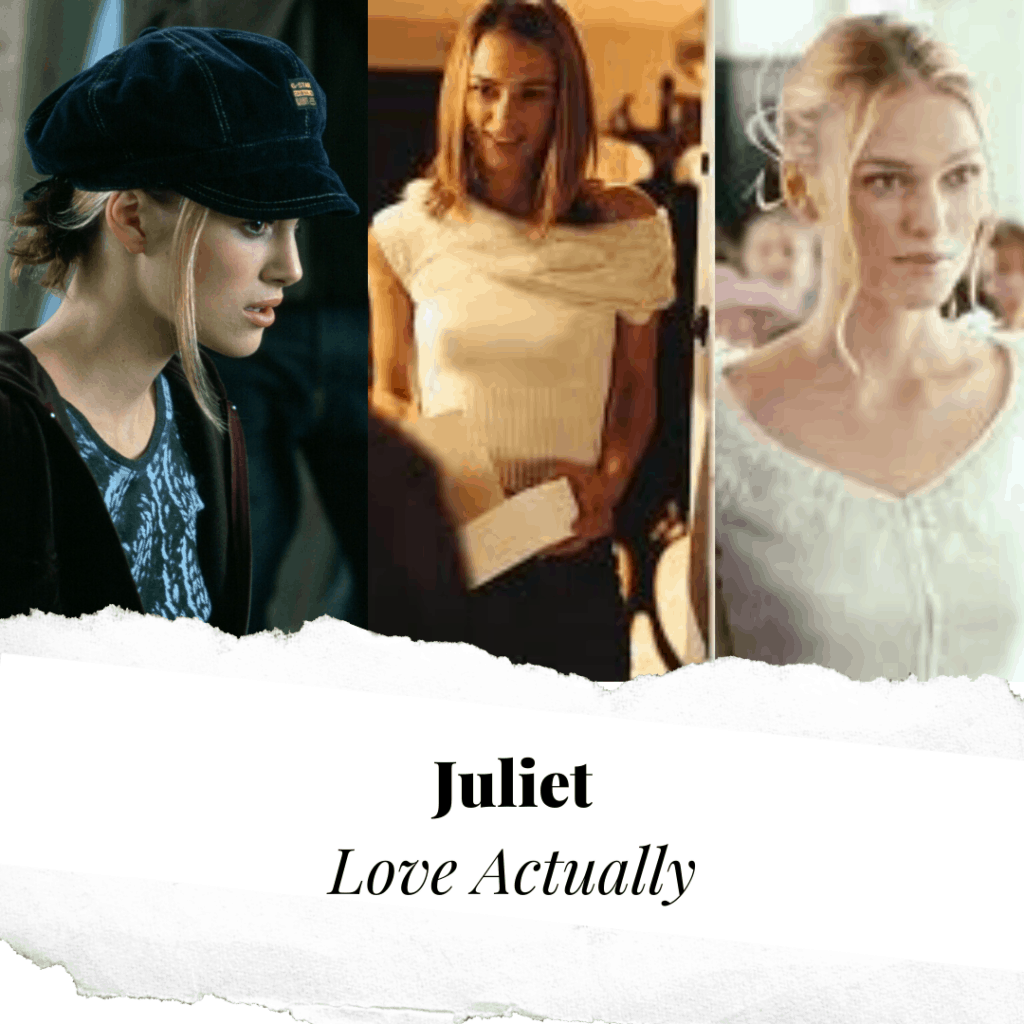 'Love Actually' is a modern classic and my favorite Christmas movie. (I know lots of people feel differently, but I continue to love it!) There are dozens of characters and I could have chosen any of them. Finally, I went with Juliet, from the Mark- Juliet- Peter storyline.
I chose Juliet because the "To me, you're perfect" scene is the most memorable scene from the movie. I know that now this storyline is problematic for a lot of people, but it is the scene most of us remember and no one can deny that Keira Knightley looks gorgeous in it.
While Juliet has a few different outfits, she's mostly seen wearing white, creams or neutrals in light shades.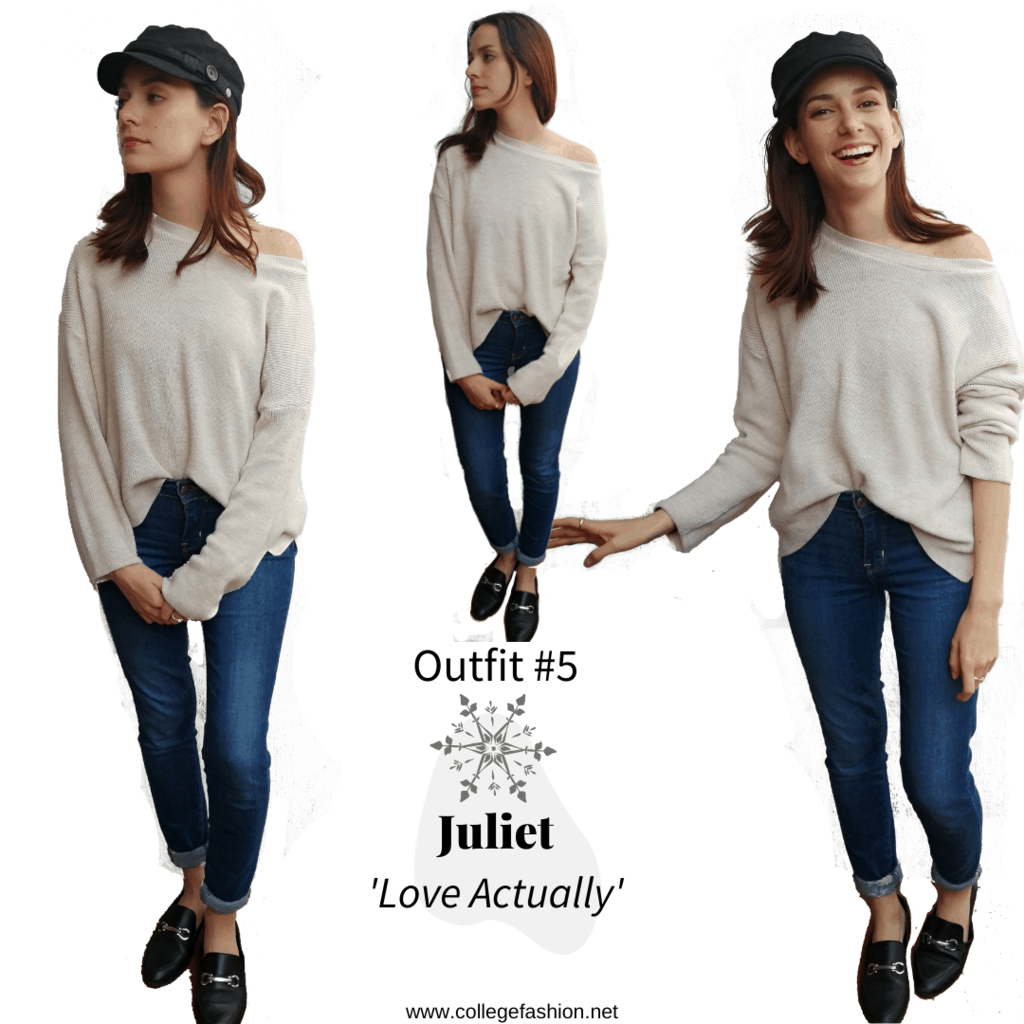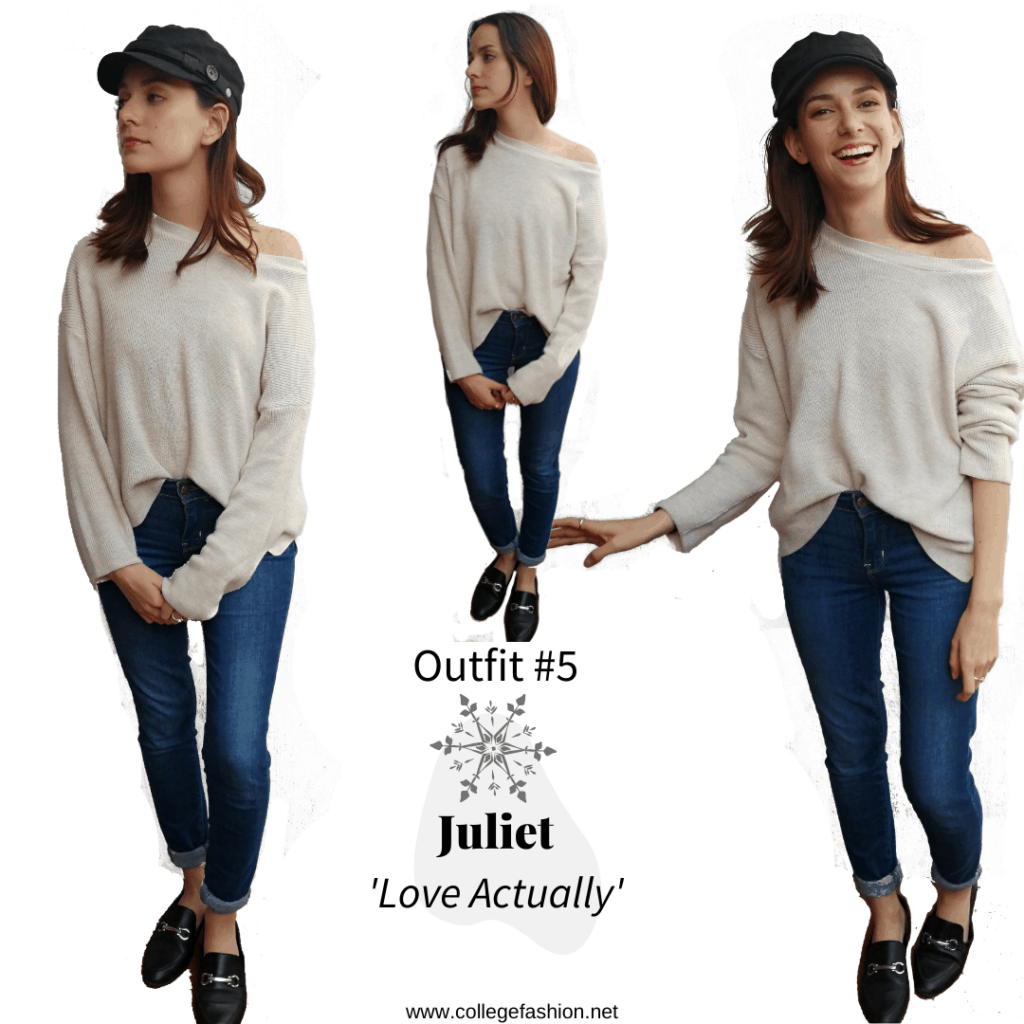 I decided to recreate Juliet's 'To me, you're perfect' look, with some nods to her other outfits in the accessories. I wore an off-white sweater and medium wash jeans.
For shoes, I used a pair of black loafers since, from what I can see in the scene, Juliet is wearing a pair of black flats. Now, for the accessories I chose a black paperboy hat, to pay homage to the scene where she sees her wedding video.
Honestly, I thought this outfit was the prettiest and comfiest look I could've worn. At first I was afraid it was going to look too early 2000s, but it didn't end up coming out that way. Personally, I would swap in booties for the loafers if I was wearing this again, but the outfit still looks incredibly cute.
Final thoughts
Before I say anything else, let me say that I know there are tons of Christmas movies I didn't include. Believe me, I wish I could have, but it wouldn't have been possible to do in the time that I had.
That being said, my Christmas movie fashion week was challenging but tons of fun. Not all the outfits were my cup of tea (ahem, the Mary Hatch one), but I learned some interesting lessons from all of them, especially the Kevin McCallister look.
My favorite look of the week? Jovie's outfit. It was both festive and edgy, but incredibly comfortable. In a close second, I think Kevin's look will be added to my rotation of outfit combinations, or at least, a version of this outfit will be.
Christmas is a great time of year: we all get to relax a bit and spend time with the people we love. It's also a great window of opportunity to experiment with your style and try on new things you have been wanting to use.
Any of this movies (and tons of others) are great for doing exactly that. You just have to find the one that inspires you the most and play with the items you have in your closet.
What do you think of my Christmas movie fashion week?
Did you like the outfits? Which one is your favorite? Which Christmas movie is your go-to? Have you seen these movies? Which outfit would you wear? Let us know in the comments below!