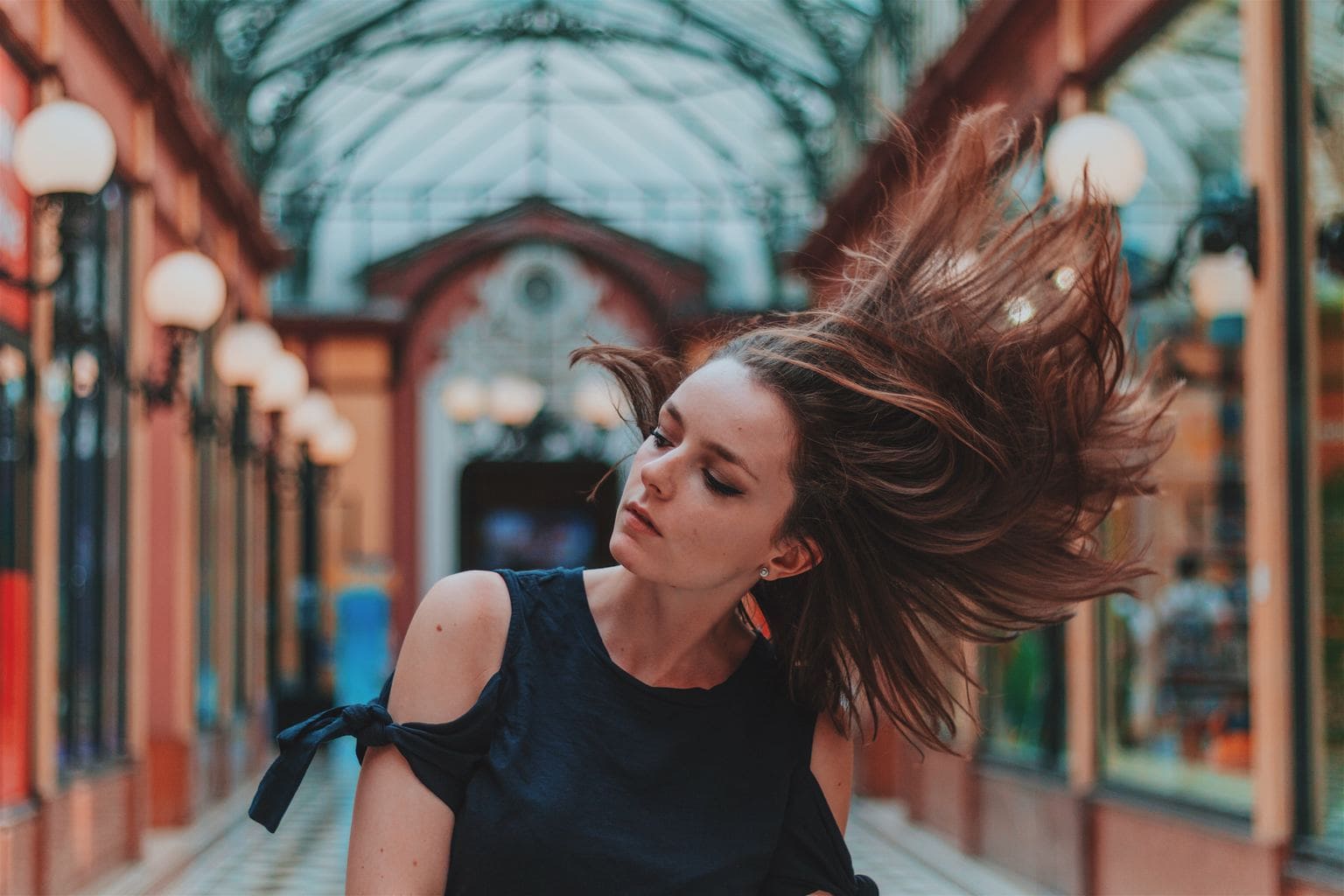 Are you sick and tired of seeing the same old hairstyles every holiday season? Fear not, because I have three holiday party hairstyles that will put the other party styles you've seen to shame.
The holidays are the best and easiest time to do a little something extra with your hair to really make it stand out. Here are three fabulous hairstyles that will help you ring in the holiday with some winter cheer!
Hairstyle 1: Half-Up Half-Down With a Stylish Bow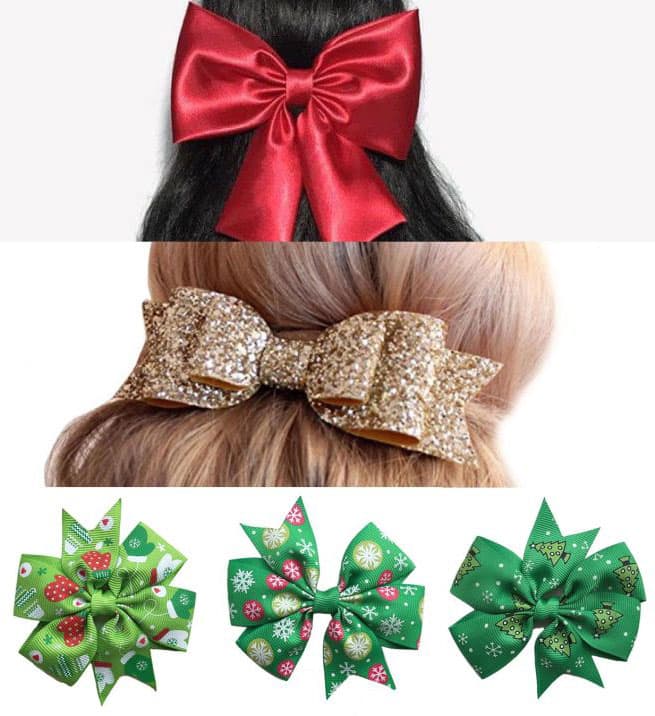 Red Satin Hair Bow | Gold Glitter Hair Bow | Green Printed Hair Bows
Ever want to dress up your classic half-up half-down do a bit more? Take some inspiration from wrapped gifts and give your updo an upgrade with a present-inspired bow! Just curl your hair, pin in back in the middle of your head, and add a sweet bow.
You can attempt to be fancy (like the wonderful person in the Instagram pic, above) and make a bow from your own own hair, but if you're not particularly skilled in the hair department, just clip in a bow and you're ready to go! Simple and festive. Etsy has some great options, but Amazon is another great option for some gilttery and holiday-appropriate accessories.
Hairstyle 2: Fierce Side Braids With Hair Accessories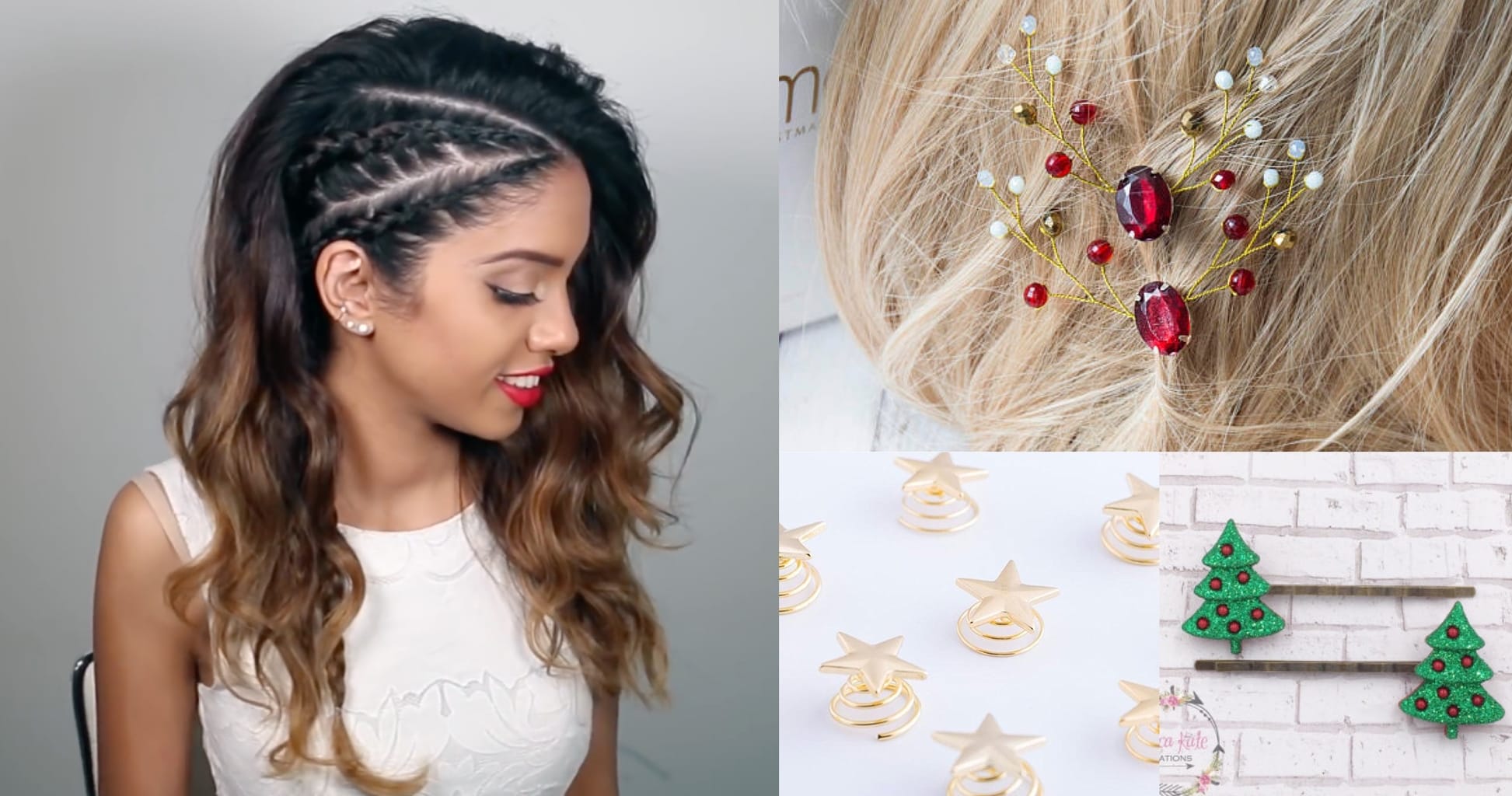 Inspiration | Red Winter Hair Clip | Star Hair Twists | Christmas Tree Hair Pins
Edgy has a place this holiday season too, so go for some dramatic glam with these side braids. You can curl the rest of your hair or leave it straight, depending on how intense you want your hair to look.
Once your braids are secured and lookin' fab, add on a hair barette or some cute hair clips to really make the look pop. You can add a larger clip like this one on the side where your braids end, or you can add it to the opposite side of your face to sweep back the hair and add some extra embellishment.
If that isn't your style, then maybe you'd rather add in some hair clips to the braids, instead! These stars or Christmas trees would look fantastic just tucked into the braid for a pop of decoration.
Hairstyle 3: Glitter and Tinsel Galore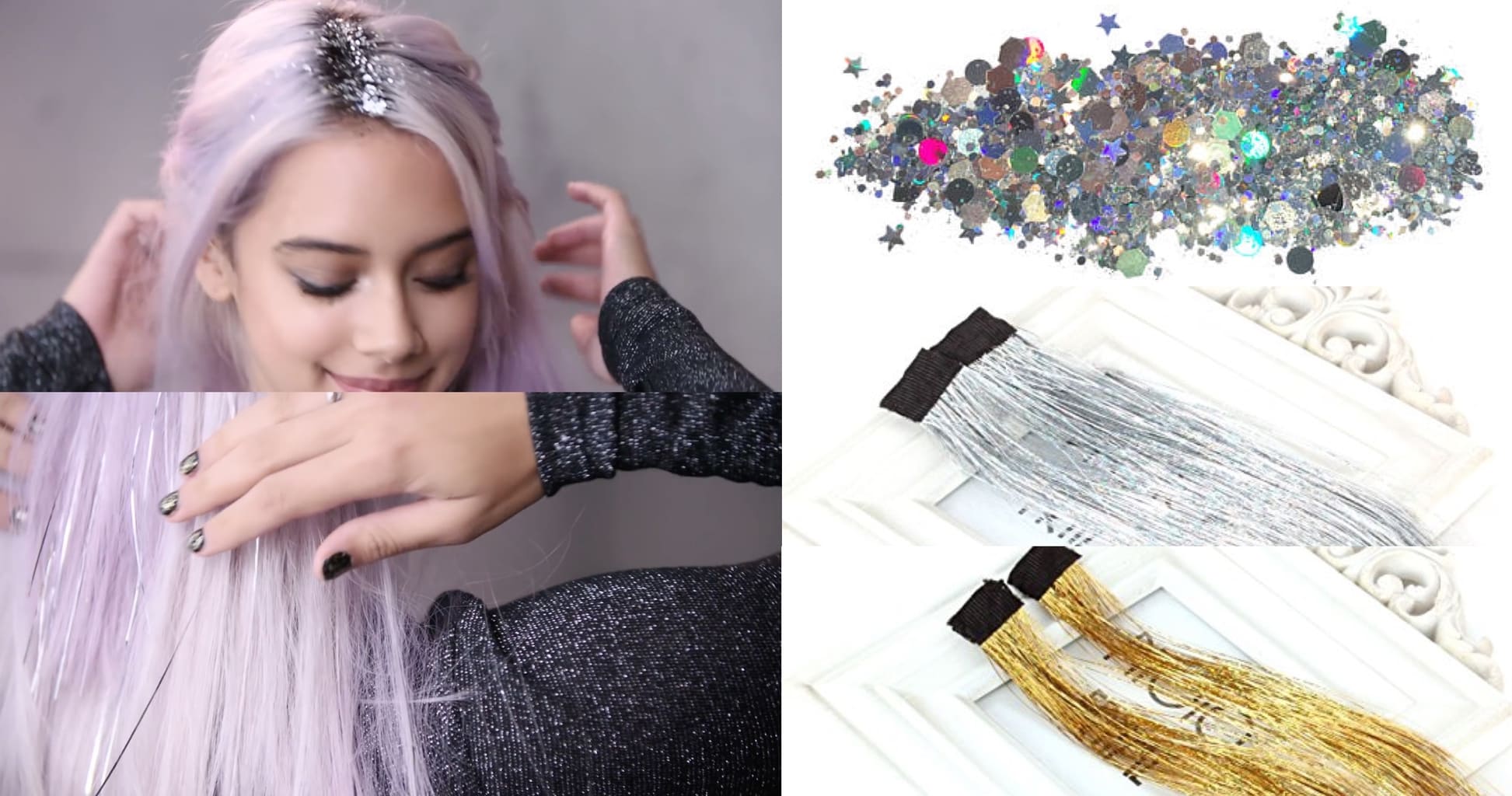 Inspiration | Silver Hair Glitter | Silver and Gold Hair Tinsel
Go big or go home, right? This holiday hairstyle is the exact opposite of boring, with hair glitter and tinsel galore! Hair glitter might seem intimidating, but it's incredibly easy to apply and to pull off, especially for a holiday party. Holiday parties are nothing without some glitter!
The hair glitter can be applied two different ways. First, you can hairspray the area, sprinkle glitter over it, and then hairspray again. Or, you could also mix the glitter with some clear gel, spread it over your hair, and hairspray to lock it in place.
Tinsel is another decoration that isn't just for the tree! You can find tinsel clip-ins like these silver or gold ones that will look incredible while requiring minimum effort. Just clip it in and you're set to have a festive night!
Holiday Makeup and Hair Looks?
What are your go-to holiday makeup and hair looks? Let us know below!