With the weather cooling off and the holiday season right around the corner, your room is going to become your place of safety from the soul-crushing cold. As your days of fresh air and green pastures disappear behind you, it's important to make the most of your newfound hermit-hood.
Cuddling up with a good book (or your Netflix account) under a fuzzy blanket is the perfect day to spend a chilly day. You can make your space extra cozy and festive by adding fashionable accessories that also make the room smell delicious!
Snowflake Cookie Pillar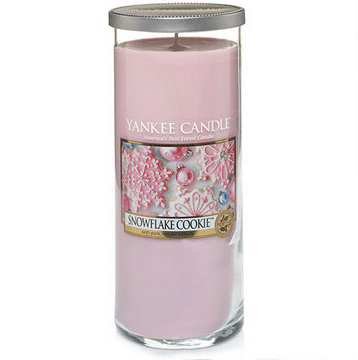 Product: Snowflake Cookie Candle via Yankee Candle
The famous Yankee jar candle will always be a classic, but their pillar candles are a sleek, striking alternative if you're looking for something a little different. Tall and attractive but visually simple, they're a good choice to add style and scent without adding clutter.
The snowflake cookie scent is a favorite of mine, but be warned: they are not lying to you with that name. If you're looking for a faintly sugary, nondescript bakery scent to liven up your space, look elsewhere. If you are trying to make your room smell exactly like freshly baked frosted sugar cookies, buy this immediately.
I had to get this scent because it gave me instant nostalgia for rolling and decorating holiday cookies with my family. You might want to test this one out before you buy it, but if you, like me, grew up on icing and cookie dough, you'll love having this around when the weather gets cool. Plus, you can't beat that fun pop of color!
Glam Warmer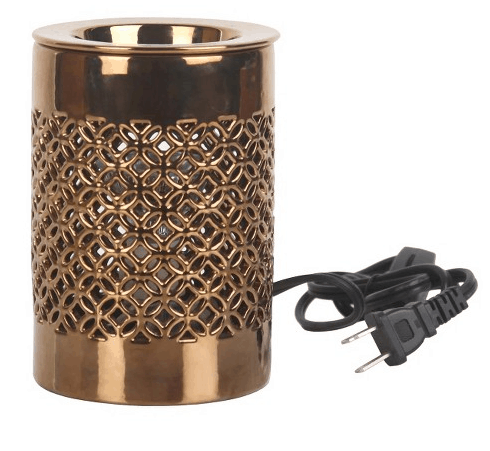 Product: Decorative Fragrance Warmer via Target
Candles are an old stand-by for good reason, but wax warmers can be even more decorative and fun. Wax warmers come in both tea light candle and electric varieties and melt scented chunks of candle wax. Yankee Candle sells meltable wax tarts in pretty much all of their candle scents, and you can also find versions at places like Walmart and Target.
The best part of wax melters is they're all about the looks. Even when not giving off scent, they serve as decorations for your room, and you find them in whatever color or shape matches your personal style.
This flashy gold melter is a statement piece and would look great all year round, but works especially well heading into the holidays. All that sparkle just makes you want to celebrate! Melters are also a smart choice for anyone with scent commitment issues. You can swap out the wax whenever you get sick of it or the season changes.
Green Wall Plug-In Melter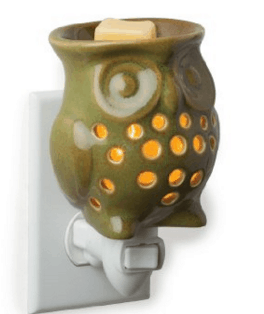 Product: Owl Plug-In Fragrance Melter via Amazon
It's not always possible to find room in the clutter of a small dorm or apartment. That doesn't mean you can't dress up your room with a cute scent source.
Wax melters also come in small, wall plug-ins for attractive but out-of-the-way scent. For some reason, owls like this guy are an extremely common shape for warmers. (I have a white one in my apartment!) As we head into the colder months, this wintry evergreen color is festive and homey.
Voluspa Santiago Huckleberry Diffuser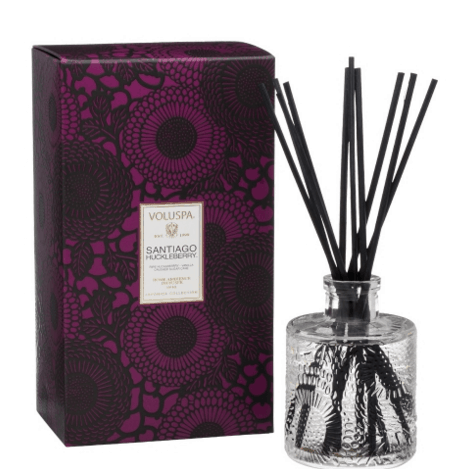 Product: Voluspa Diffuser in Santiago Huckleberry via Voluspa
Reed diffusers are a favorite of mine because they not only work as a flame-free alternative to candles, but they're visually striking. The reeds create a great silhouette and they come in glass bottles that are often nice decor items on their own. The Japonica line from Voluspa is one of the prettiest out there, with textured, patterned glass offset against dark reeds. More importantly, they make your room smell fantastic all the time, unlike candles or warmers, which only give off scent when burning!
The Santiago Huckleberry diffuser may be a summery choice for this time of year, but who says you have to give up you fruity scents as you head into fall? This is the season of holiday pies full of rich berries! Santiago Huckleberry is sweet without being overpowering. If you're more fruit than spice, try this beautiful and easy option!
Pumpkin Shaped Potpourri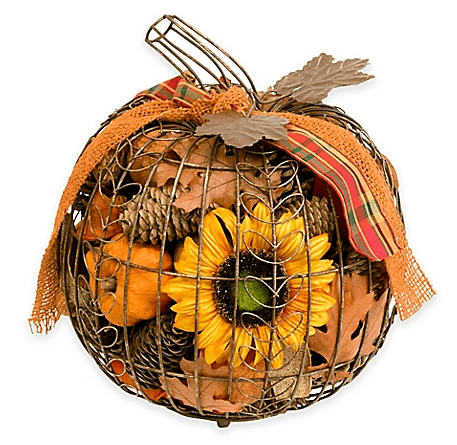 Product: Pumpkin Shaped Potpourri via Bed Bath and Beyond
I think potpourri is sometimes treated by college students as the red-headed, not as popular step child of the scent family, which is a huge miss! Since so many dorms ban open flames and hot plates, potpourri is a safe and convenient alternative. It's also rustically beautiful and works perfectly with fall and winter decor.
This potpourri pumpkin is maybe even more a visual piece as it is a source of fall scent. It's colorful, eye-catching and just plain adorable! Since it has no heat and requires no electricity, it can go anywhere, including near your bed curtains, and on easily damaged surfaces.
How do you make your room smell amazing?
Do you have a favorite holiday scent? Do you have a favorite one of these methods? Let me know!