This post may contain affiliate links, which means we may receive a commission if you purchase through our links. Please
read our full disclosure here
.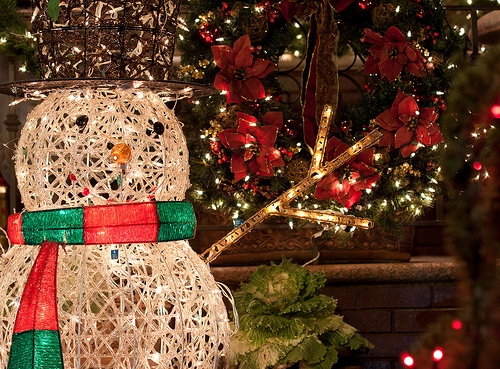 For most of us, winter break is a welcomed reprieve from a crazy semester that ended with the massive stress of finals. It can also be a little overwhelming if you haven't made plans. After all, it's a pretty expansive amount of time to have off.
Luckily, winter break is the perfect time of year to engage in fun activities with friends and family alike. From shopping to ice-skating to holiday movie marathons, next semester will be here before you know it!
If you're looking for something fun to add to you list of winter break plans, take the quiz below to see which activity best suits your personality.
Quiz Results!
Below, I've created outfits to go with each festive wintertime activity. If you haven't taken the quiz yet, don't peek! Enjoy!
Ice Skating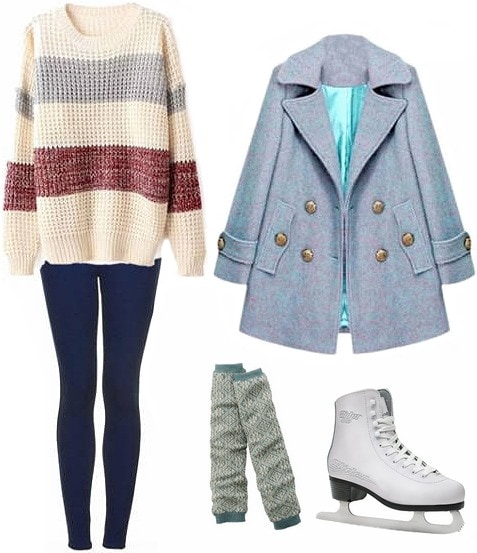 Product Information: Jeans, Leg Warmers, Ice Skates, Sweater, Coat
Ice skating is a great way to get the blood flowing during winter. Stay warm with skinny jeans, a knit sweater, and a fabulous coat. Don't forget thick socks (your ankles will thank you) and cute legwarmers. Just lace up those skates and you'll be ready to hit the ice.
Cookie Making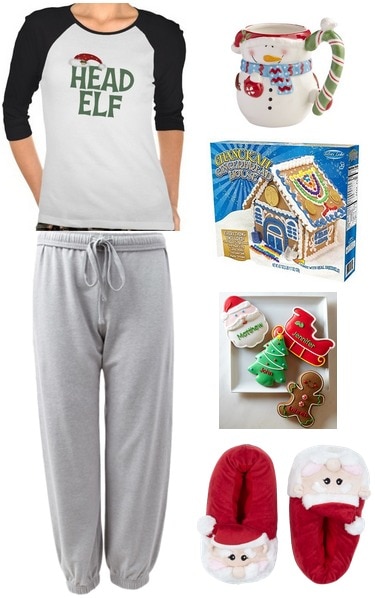 Product Information: Sweatpants, T-Shirt, Slippers, Cookies, Chanukah Gingerbread House Kit, Mug
The best part about baking at home is that real pants are not required. Snuggle up in your favorite loungewear, crank the holiday music, and start decorating the most delicious and beautiful cookies. Keep your toes warm with cute holiday slippers that are sure to make you smile.
Ugly Sweater Party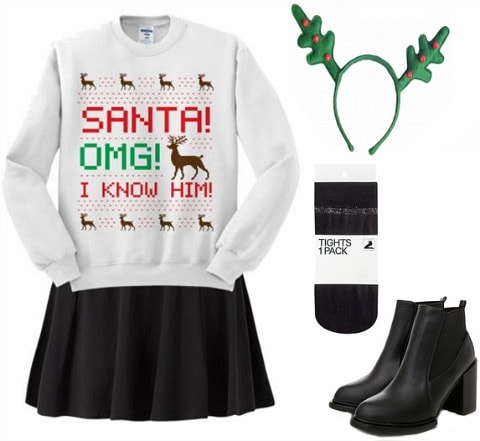 Product Information: Sweater, Skirt, Tights, Boots, Reindeer Antlers
To make an ugly holiday sweater cute, pair it with chic items, like a very on-trend skater skirt and sophisticated heeled boots. Your best bet for a classic tacky sweater is a thrift store, but if you strike out, sites like Etsy are teeming with alternative options, such as this Elf-inspired graphic sweatshirt. Top off this holiday party-ready look with these festive antlers.
What do you think?
What are your plans for winter break? What is your favorite part about being home for the holidays? Would you wear any of these outfits? Which is your favorite? Let us know what you think in the comments below!