Are you and your friends still stumped about what to be for Halloween this year? Try one of these easy group Halloween costume ideas that will incorporate your whole crew!
1.  Saved By The Bell Cast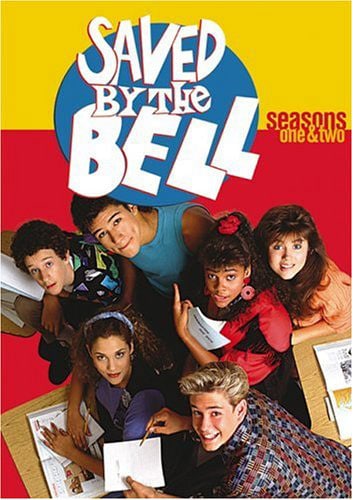 What a fun throwback! This is easier than it looks, because so many of the pieces you'll need are in fashion right now.
For Jessie or Lisa, grab some acid or light-wash jeans (preferably high waist or with a tapered leg), your favorite loose sleeveless t-shirt, some Converse or Keds, and a brightly colored windbreaker or cropped jacket.
For Kelly, grab a dress with dated puffy sleeves or a loud print and your favorite neon scrunchies. In short, anything you were wearing in elementary school should work.
If you're bringing guys, make sure they grab plaid button-ups to wear with their light-wash jeans.
Beauty Tip: For Kelly and Jessie's hairstyles, try a look with tons of volume–blow dry hair upside down, with curl mousse for Jessie, or with a root-lifting spray for Kelly.
2.  Britney Through The Years
I saw a group photo of this idea, and love it. Each member of your group picks an iconic Britney look, finds images from the video/appearance, and styles accordingly. Some ideas:
…Baby Britney: The catholic schoolgirl from her breakout single way back when, complete with pink pigtail holders.
Britney at the VMA's: Either the green ensemble with the snake, or the nude bodysuit with the sparkles/rhinestones.
Oops… Britney: Red pleather catsuits aren't for the faint of heart, but will be instantly recognizable with some black lace-up boots and a high ponytail.
Mommy Britney: This one can go pretty satirical, with a white muscle shirt, cutoffs, fedora, etc. (Cheetos and children optional).
3. Cast of The Wizard of Oz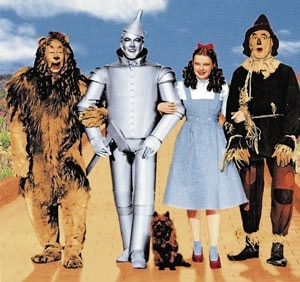 This one is a no-brainer if you and a couple friends are stumped for ideas. Cat costumes are super easy to make, and also easy to find in stores. For the tin man, attack a friend with a roll of tin foil. Scarecrow's look can easily be achieved with a plaid shirt, overalls, and some raffia sticking out of the sleeves and collar.
Dorothy is an easy costume to find in stores, too, finished up with some super simple braids that curl at the ends and the famous red sparkly shoes.
4. Glee-ks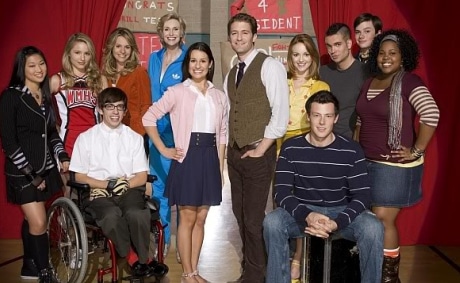 This one sounds like too much fun to me–the focus would be more on getting a group of friends who is willing to break out into song and dance randomly all night.
For Rachel Berry, rock your baby blue and pink preppy gear like polos, crew-neck sweaters, skirts and tights. For Finn, see if someone has a red football jersey that you could borrow for a night. Tina should be dressed in black with some punky pink touches, and Mercedes should be wearing something trendy and as loud as she is. Add the other characters according to your group makeup–Mr. Schuester, Ms. Pillsbury, and Quinn would be fun additions!
What do you think?
Are you doing Halloween with a group this year, or are you flying solo? Tell us about it in the comments!