This post may contain affiliate links, which means we may receive a commission if you purchase through our links. Please
read our full disclosure here
.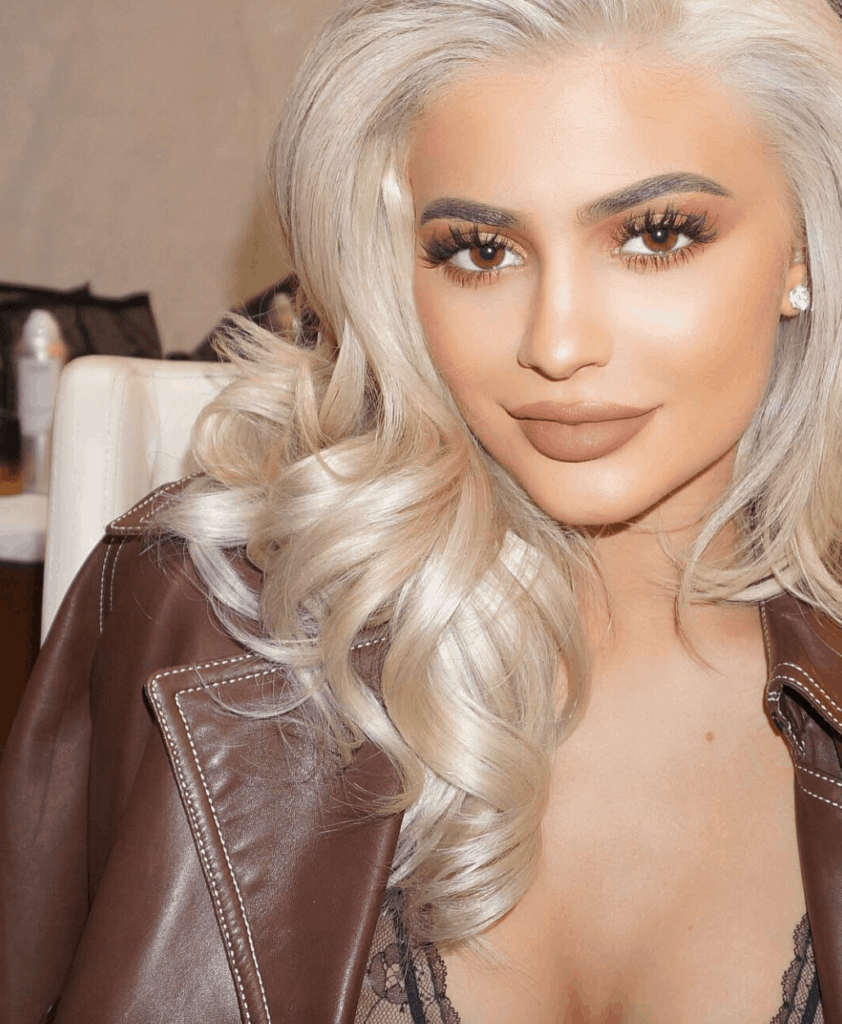 In lieu of looking forward to some of the beauty trends that January has to bring us, I think we can learn a lot from the past!
The 2010s were a decade of growth for a lot of us – whether you were still in middle or a college girl already by the start of the decade, you've undoubtedly grown a lot since then. Our beauty trends grew each year with us. What's better for inspiration than appreciating the looks that got us where we are today?
Here are some of the 2010s makeup, hair, and nail trends that made the 2010s, well, the 2010s. Let's hope the next decade brings us unique and gorgeous beauty trends!
*A quick note: when I use celebrity examples of these trends, I am in no way crediting the celebrity with creating these trends! A lot of the trends we saw throughout this decade in beauty have been around for a long time, and can be credited to makeup artists and celebrities from years ago. Here, I'm talking about the celebrities we credit for bringing these trends into our lives and helping them gain popularity in the mainstream beauty world!
2010: Gel & Shellac Nails
The gel and shellac technology had been around for a bit, but by 2010 it went mainstream. With the celebs in the spotlight at the time like Lady Gaga and Snooki (among MANY others) sporting long, decorated shellac nails, this trend hit the mainstream fast.
Then, the technology became available so that every woman could opt for a longer lasting manicure at their local salon. Now, gel nails have been around for a bit and aren't going anywhere!
2011: Bold Lips
If you ask any beauty blogger or makeup artist, one of the biggest trends to sweep the beauty world in 2011 (besides glitter of course…) was bold, red and pink lips.
Every famous woman was rocking bright lips in all of their red carpet looks, and soon the trend bled (pun intended) down to the non-celeb gals.
This 2010s makeup trend is a great addition to a night out look, but more importantly they could be used to grab the attention in your makeup look if you didn't have the time or the inclination to have detailed eyeshadow.
2012: Hair Chalk & Pastel Hair
I would like to attribute the rise of hair chalk and colored hair to Kesha, but then again I would credit her for everything if I could. She's a cultural icon!
That said, pop stars like Kesha and Katy Perry dying their hair crazy colors undeniably started a trend – one that we all tried out at home with Manic Panic hair dye or hair chalk. Early influencers like Lauren Conrad also gave us easy and safe at-home methods for hair color alteration.
If you didn't have friends with hair feathers or temporary purple dye, were you even around for 2012?
2013: Retro Curly Hair
Retro-style curls was all the rage among red carpet celebs in 2013. I loved this "old Hollywood" style, and it pairs really nicely with the previous year's bold lip.
It was timeless and fairly easy for the average girl with a curling iron to accomplish, but elevated any look to the next level of sophistication.
2014: Smoky Eyes
The rise of the Naked era! When Urban Decay's first Naked palette came out, we saw a deluge of smoky eye looks hit the makeup world. Night out neutral looks became daytime looks when we had almost unlimited access to tans, blacks, and browns in this new palette.
I remember watching SO many new YouTubers at the time making different videos on how to use this palette and being obsessed with how they made so many different looks out of one eyeshadow product.
Ah, the early days of beauty vloggers…
2015: Contour
Makeup artists had been doing it forever, but out spotlight celebs (ahem, the Kardashians) brought this method of makeup application to our attention in a major way.
In 2015, Instagram beauty moguls, YouTubers, celebs, and everyone at home became obsessed with contour, "strobing," and other ways of highlighting and adding shadow to the face.
2016: Matte Lips
In 2016, we discovered ombre lip tones and matte lipstick! Celebs started toning down the gloss in their looks to give matte, neutral lip colors the spotlight.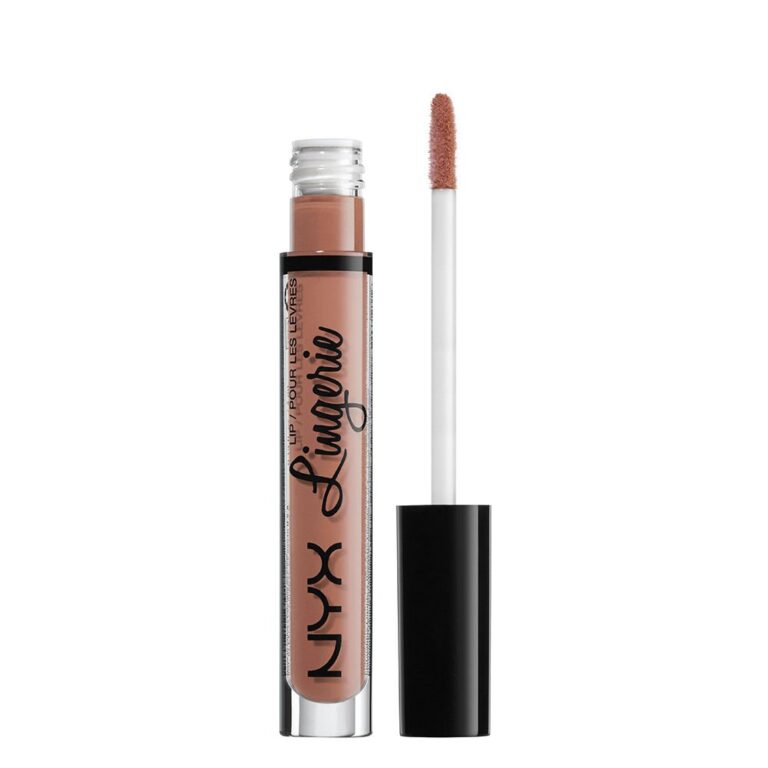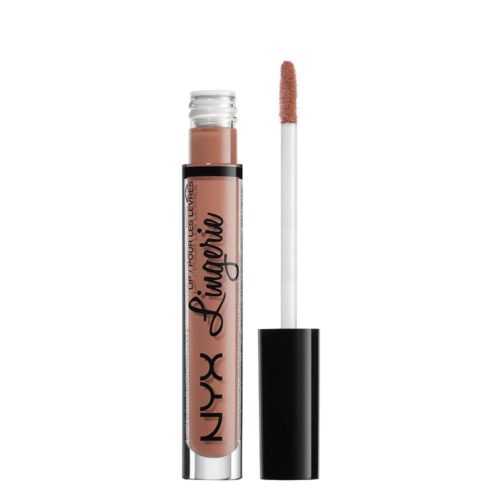 Products like NYX Lingerie and other lip stains and lipsticks gave us the ability to recreate this 2010s makeup trend at home for a low price. (Some of us even saved up our Christmas money for those coveted Kylie Lip Kits.) We were all into lipstick that was long lasting and seamlessly blended into our makeup looks.
2017: Eyebrows
2017: the year of the Instagram Brow. This was such a big year for eyebrows!
Not only was 2017 responsible for the overlined, dark eyebrows we came to associate with the beauty vloggers of Instagram, but it revolutionized brows for the coming years.
With the trend of the perfectly done, sharp brow came an equal and opposite reaction. After the Instagram Brow, people started to favor a natural brow look, staying away from heavy penciling and instead flocking toward Glossier's Boy Brow.
Here's a great example of where we ended up – somewhere in between drawn-in and natural.
2018: Glossy Lips
In 2018, we went back to the basics. With the trend of "vsco girl" on the rise, we saw the "no-makeup" makeup look become popular (again).
Emma Chamberlain, the vsco girl idol, talks a lot about chapstick and applying it constantly. Although it's not super glossy, lip hydration gives a gorgeous and glowy look to your lips.
The staples of this popular 2010s makeup trend were light mascara and lipgloss along with expertly blended foundation to smooth the skin. This look has been coming in and out of the spotlight for a while, but after the era of bold contour and matte lipstick, it was an unexpected turn.
SZA has been rocking the natural makeup look for a while, and was definitely prepared for the rise of this trend. We love the simplicity of lipgloss – sometimes less is more!
2019: Bold Eyeshadow
With the release of the James Charles x Morphe palette, everyday makeup artists and teen girls became OBSESSED with incorporating colorful eyeshadow into their makeup arsenal (guilty…).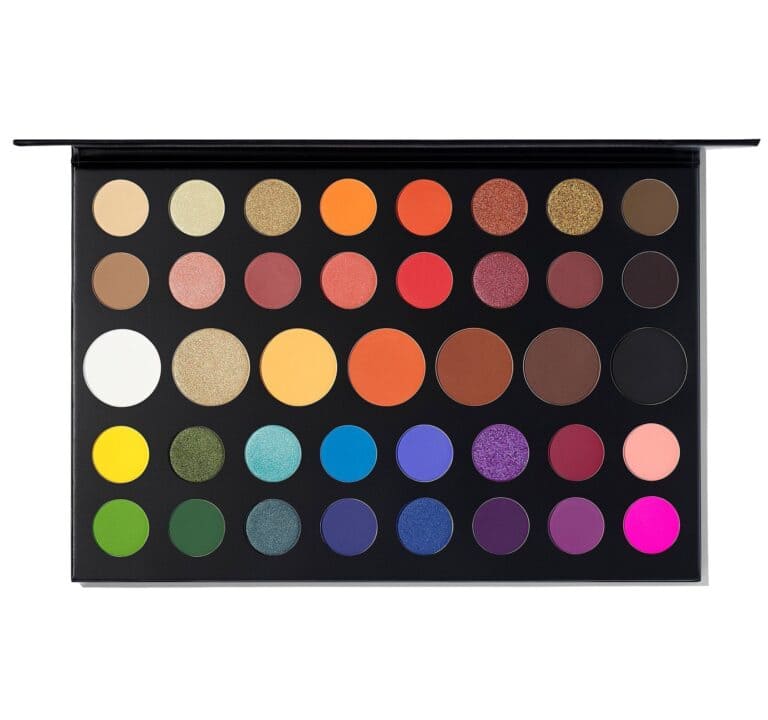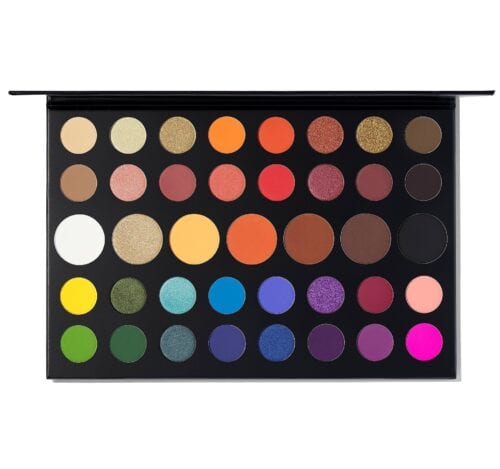 2019 was the year of throwbacks – many of our makeup looks paid homage to 90s and early 2000s looks from our childhoods that used bright pink, blue, and purple monochromatic eyeshadows.
I've loved each and every trend we've been able to experience this decade (the good, the bad, and the ugly…) and I can't wait for a decade more!
What was your favorite 2010s makeup trend?
Which trend of the decade did you wear the most? Which beauty fads did you skip out on? What beauty looks do you want to bring back for 2020?
Let me know in the comments!