This post may contain affiliate links, which means we may receive a commission if you purchase through our links. Please
read our full disclosure here
.
Welcome back to our high-fashion-to-budget series! Last week we looked at the return of the sequins trend, plus which designers are using them, which celebrities are wearing them, and how to get them for ourselves at a reasonable price!
This week we are looking at an accessories trend that's back and better than ever: Top handle bags. As per usual, let's see what all the hype is about:
HIGH FASHION TREND: TOP HANDLE BAGS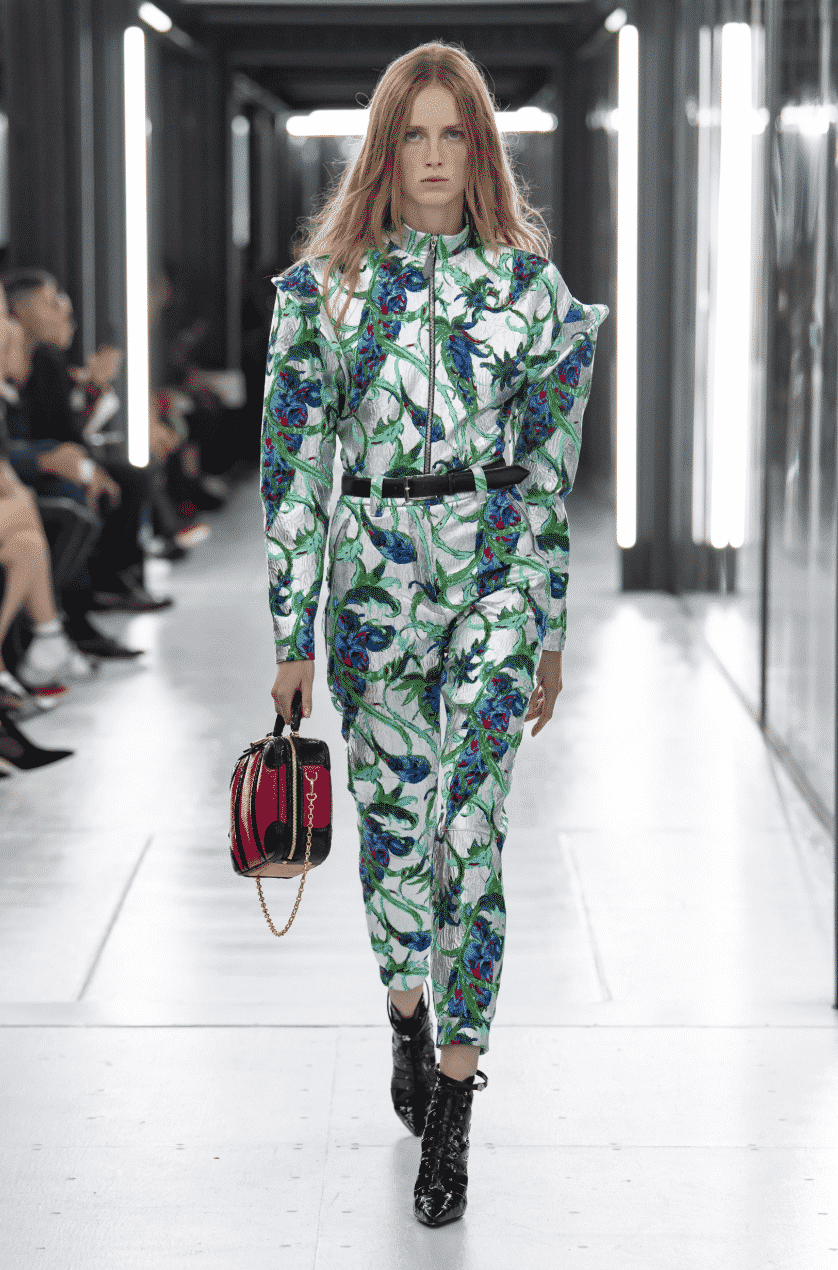 Louis Vuitton, the ruling house of high-end handbags, designed this lovely red and black square bag for their spring collection, complete with a top handle and chain shoulder strap.
LV has been doing top handle bags for decades now, and their most recent line actually features a wide array of top handled bags from boxy, to rectangular and flat, to UFO-shaped. (You can see the whole collection here.)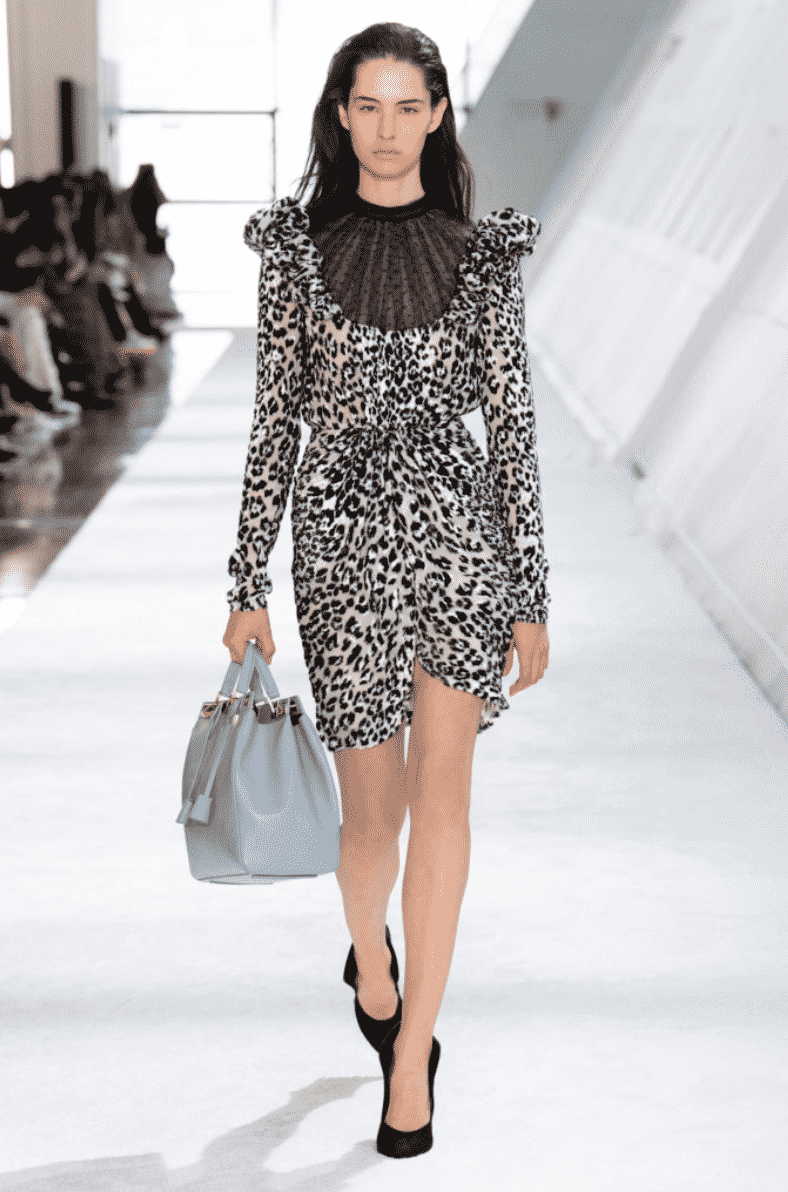 Giambattista Valli's FW 19 line showcased a number of top handle bags in similar shapes to this one, in various sizes and colors.
This lovely number is a beautiful pale blue with soft platinum accents. So pretty!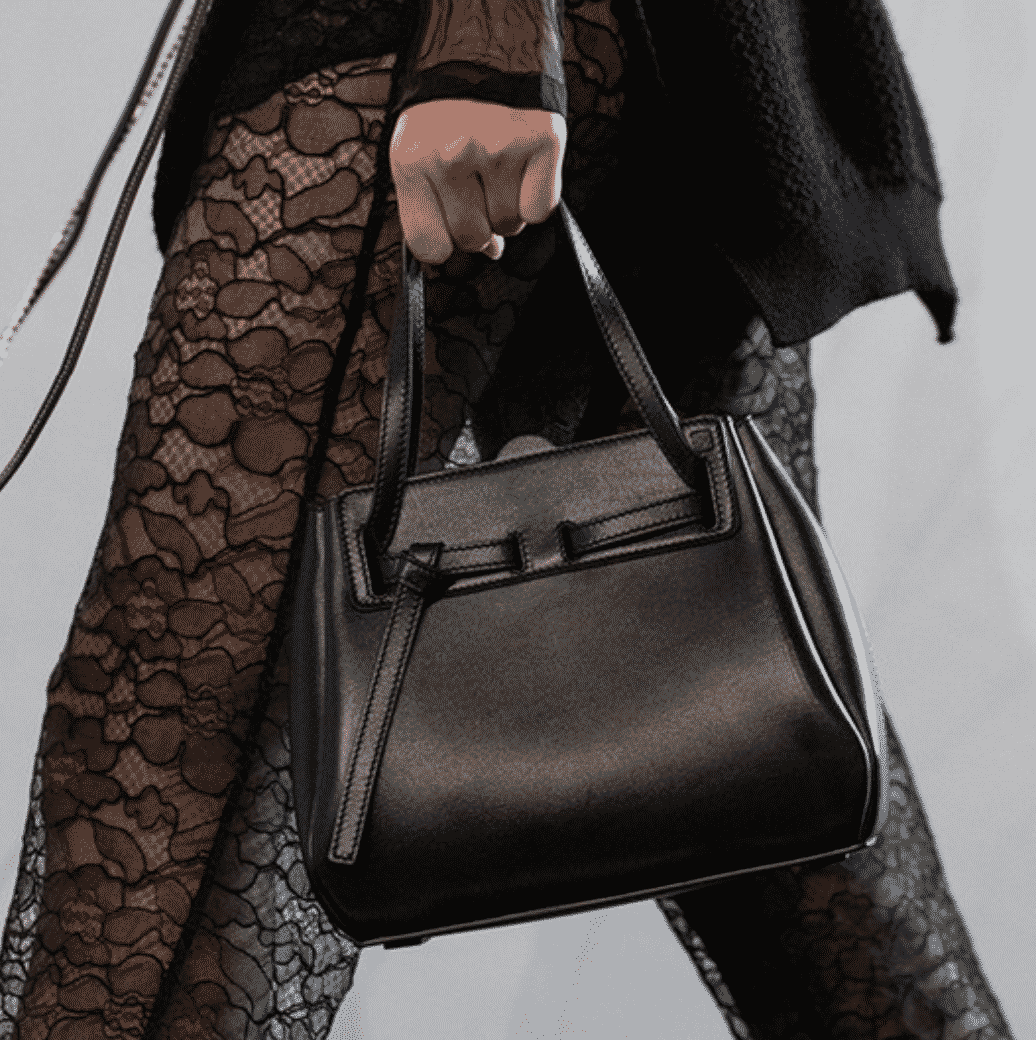 Loewe's FW 19 line almost entirely featured top handled bags with each look. There are many shapes, sizes, colors, and details.
I particularly love this minimalistic and sleek design of a soft, shiny, black leather bag with a simple strap detailing.
Celebrities with Top Handle Bags:
Now, let's see which celebrities are also loving this trend!
Okay, these have a bit of an overlap between runway and celebrity fashion, but here we see Bella Hadid walking for Versace and Fendi, carrying top handle bags for both shows. She looks amazing!
For Valentine's Day, Sophie Turner sported a white leather top handle bag with gold accents while out with her love, Joe Jonas.
That same month, Beyoncé posted this photo on IG, rocking a white leather top handle bag.
And Jessica Alba brought her black top handle bag to the Vanity Fair Oscars Party last month.
How to Buy the Top Handle Bag Trend on a Budget:
Now, what we have all been waiting for – how to get this look ourselves at a great price!
Affordable Top Handle Bag, Option #1: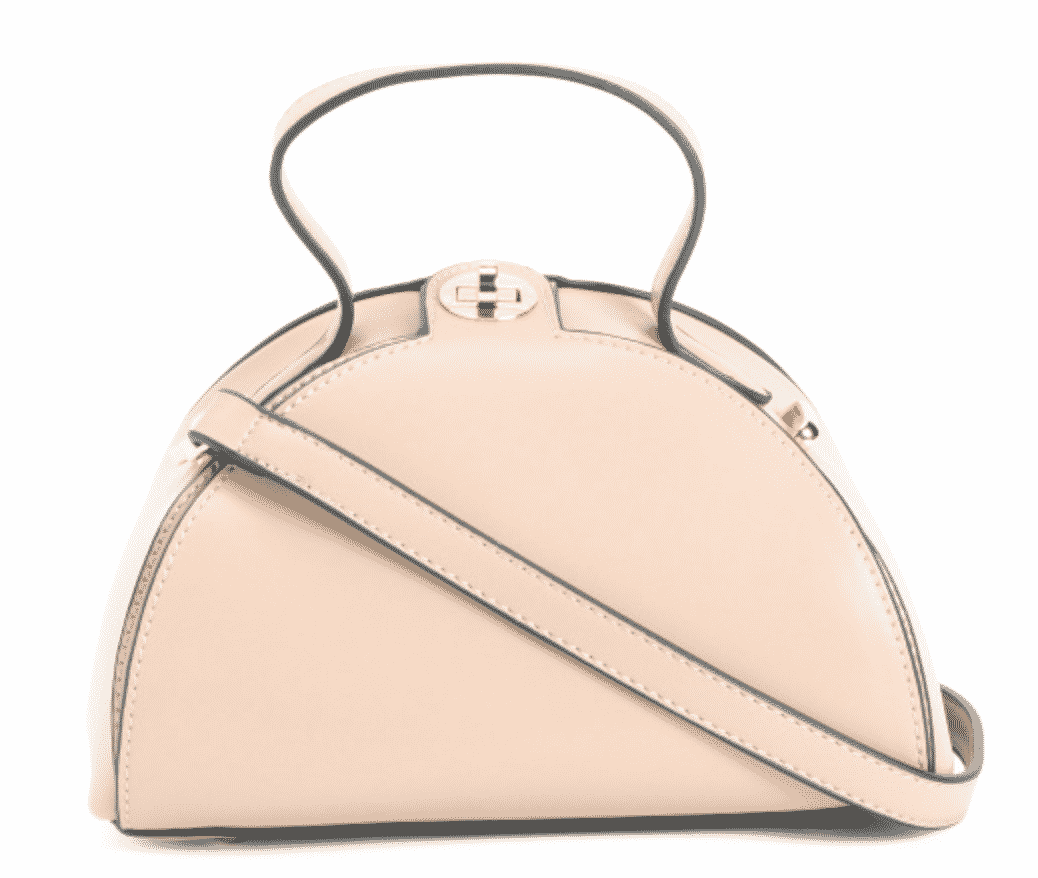 Product: Nude Top Handle Crossbody; $20 – TJ Maxx
This petite top handle bag is a great option for the lower end of the budget spectrum — perfect if you just want to try the trend without committing too much $$. As always, TJ Maxx has some great options at low prices.
This bag comes with a top twist lock to keep the bag closed and a crossbody strap for multiple options. The nude color is a staple for your closet as it can easily pair with almost any outfit.
Affordable Top Handle Bag, Option #2: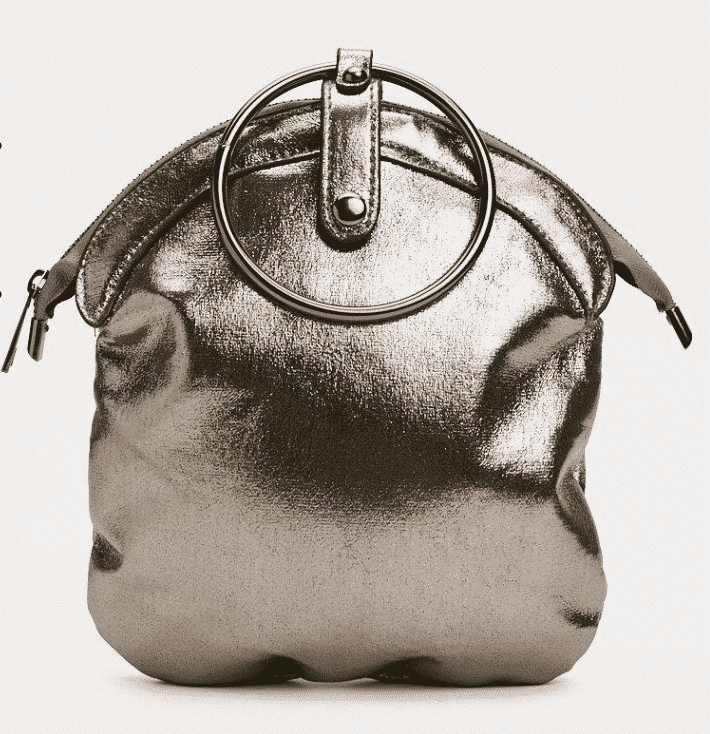 Product: Metallic Circle Handle Bag; $14 – Nasty Gal
This Nasty Gal handbag is another great option price-wise. The top handle is a unique metal circle.
Metallic colors always add a great pop of depth to an outfit while still remaining neutral. This gunmetal tone will go great with other dark colors and dress up your ensemble, as well.
Affordable Top Handle Bag, Option #3: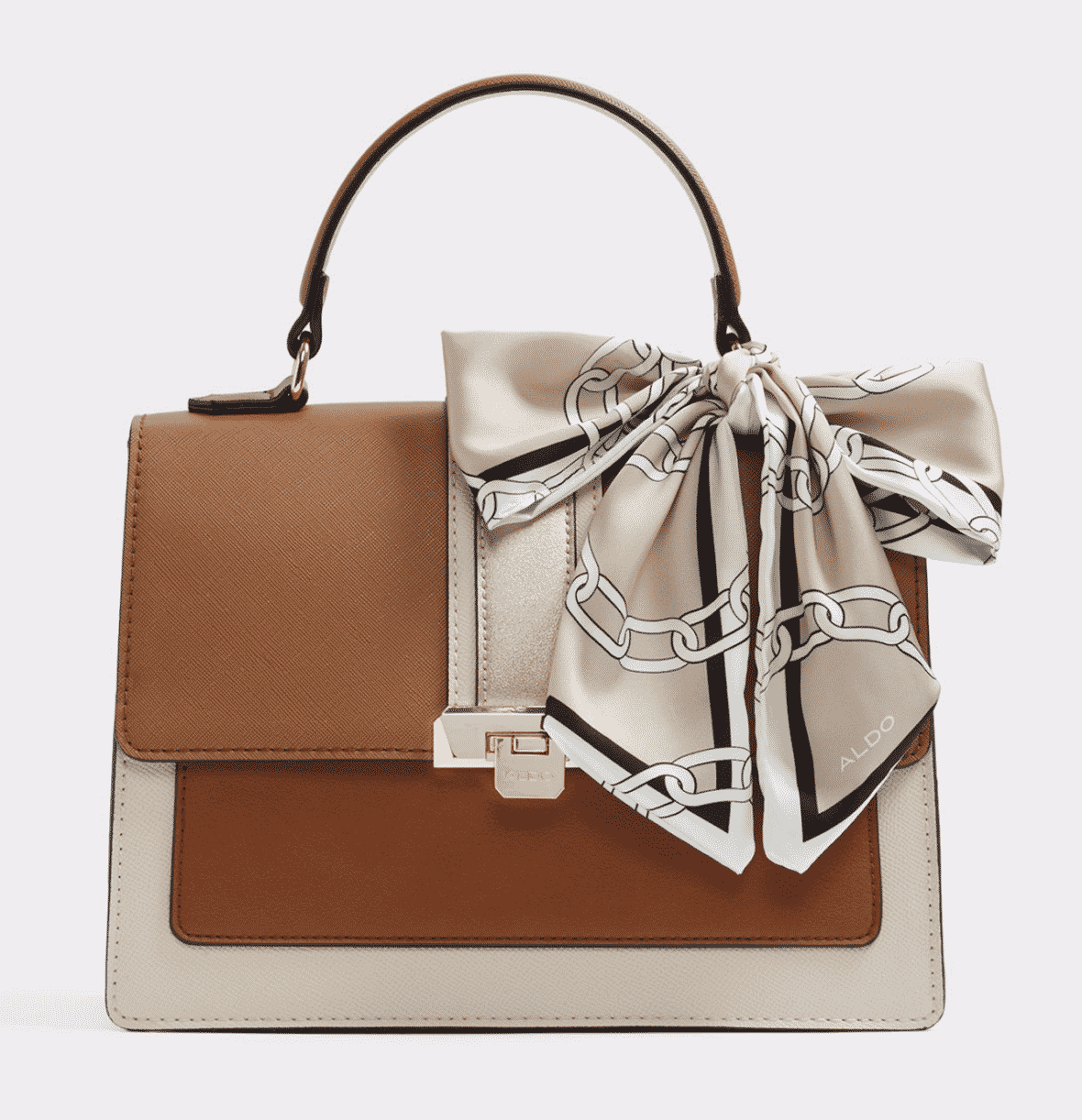 Products: – Zaoswen Top Handle Bag; $40 – Aldo
At a slightly higher price level, Aldo offers some high quality accessories like this camel and beige toned top handle bag. The additional scarf is a classic addition and is interchangeable with any other scarves you may have on hand.
The structure of this bag also makes it a bit more adult and professional than the other bags on this list, making it suitable for your place of work.
Affordable Top Handle Bag, Option #4: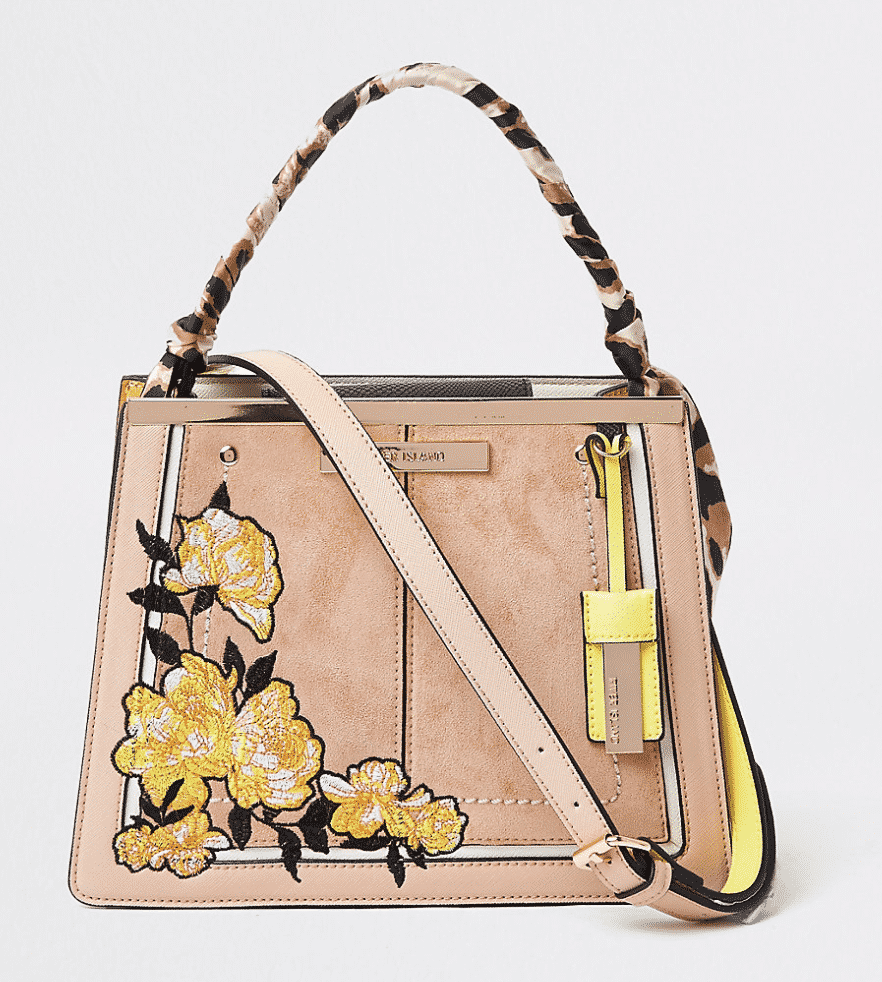 Product: Pink Embroidered Top Handle Bag; $74 – River Island
Next, we have another moderately-priced top handle bag that comes with embroidered details, a crossbody strap, metal accents, and scarf detailing. This bag has it all, is of high quality, and is structured and professional.
Affordable Top Handle Bag, Option #5: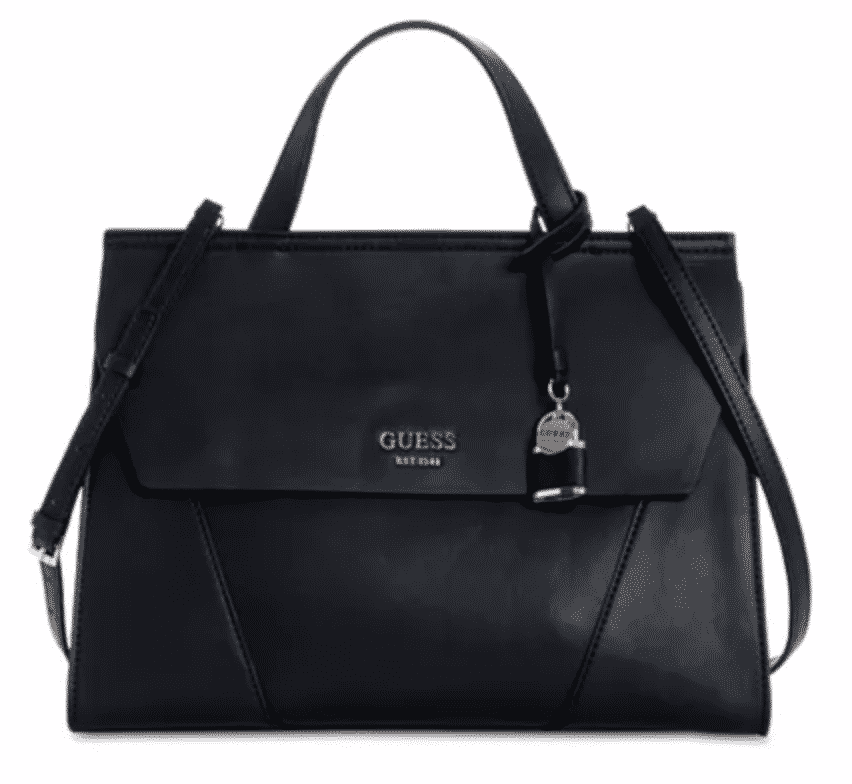 Product: Shawna Top Handle Satchel; $128 – Macy's
Guess is a long-standing quality name and this bag is a staple that you can add to your closet for a little bit more of a splurge.
A classic black bag is a necessity for every professional woman's closet, and this is one you'll have on hand (literally) for years to come.
How do you feel about the Top handle bag trend?
Which high fashion trend would you like to see next? Share with us in the comments below!