Pearls are one of the most classic accessories a girl can wear, but in 2015, they're so much more than a preppy girl staple. Updated with sleek metal, new sizes and proportions, and edgy design, modern pearls are the coolest new accessory trend.
The look originated with cool cuffs, rings, and collars on the Chanel Spring 2014 runway (pictured above), but can now be found at any of your fave shopping destinations. This trend totally fits with the 2010s fashion mantra of mixing the feminine and the edgy– and just like a floral dress and combat boots, edgy pearls are a contradiction that totally works.
I'm obsessed with the modern pearl trend, and have a feeling you will be, too. Here are eight awesome pieces to help you get the look.
1. Sleek Cuff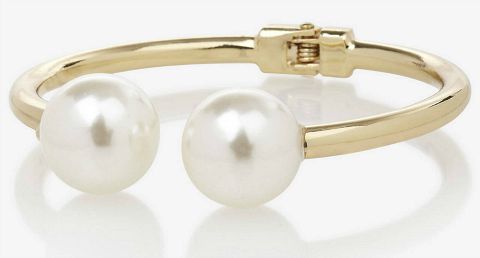 Cuff: Express
This cuff looks just as great on its own (maybe with a printed dress) as it does in a stack of arm candy (with a blouse and boyfriend jeans). It's super-reminiscent of the Chanel jewels that started it all, but boasts a price tag of only $23.
2. Cheeky Studs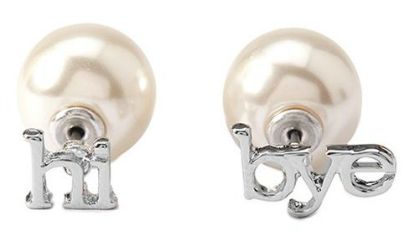 Earrings: Forever 21
How cute are these? Rock two trends at once with these pearl double-sided studs. They are a cool and inexpensive way to update your everyday earrings, plus they're a little sassy.
3. Cool Ring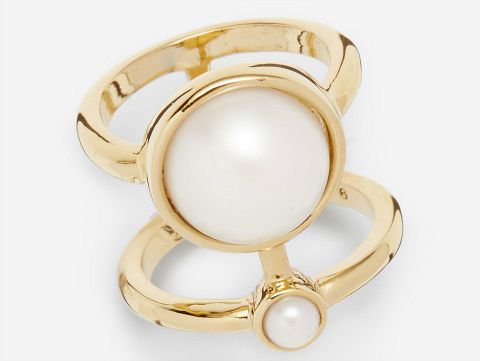 Ring: Ann Taylor
This modern ring has a slightly boho vibe, which was previously unheard of when it came to pearl jewelry. This piece would pair well with pretty much every outfit in your closet and is subtly trendy.
4. Layered Necklace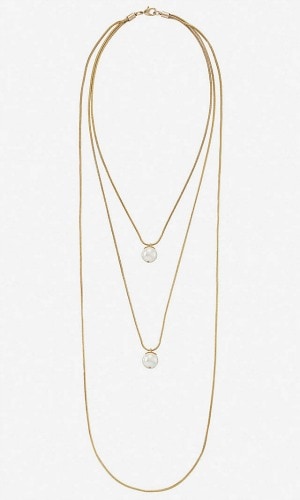 Necklace: Express
Plunging necklines and simple striped tees will get a whole new look with this fresh layered necklace. The multiple gold chains are sexy, but the pearls keep it a little femme.
5. Statement Cuff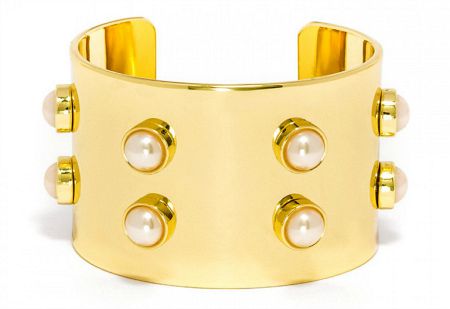 Cuff: BaubleBar
Now this is an outfit maker. This cuff is the perfect finishing touch to a simple yet chic look, but is way more unexpected than a typical gold or pearl bracelet. It's sure to attract a million compliments.
6. Pretty Drops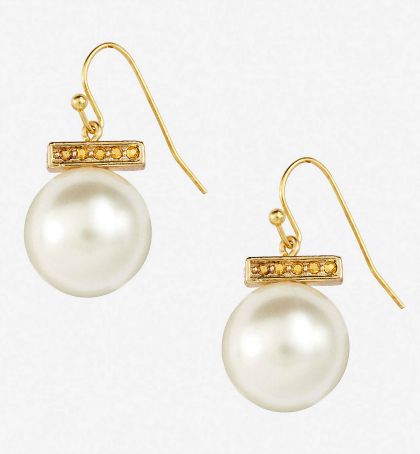 Earrings: Express
For girls who just want to dip their toes in the water of this trend but like to keep it simple, these drop earrings are perfect. The yellow gold and rhinestones keep these pearls fresh, but they're still (as always) a perfect match for a striped tee, dark jeans, and a red lip.
7. Edgy Ear Cuff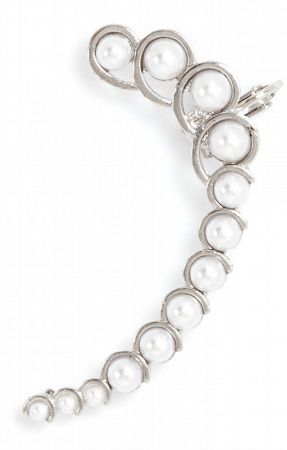 Ear Cuff: BaubleBar
From Emma Stone to Emma Watson, the best-dressed A-listers are all about the ear cuff, and for good reason– it adds interest and a cool-girl edge to everything from the most basic outfit to an evening gown. It looks best when worn as the major statement piece of jewelry in an outfit, and we think these swirly pearls deserve to take center stage.
8. Bright Necklace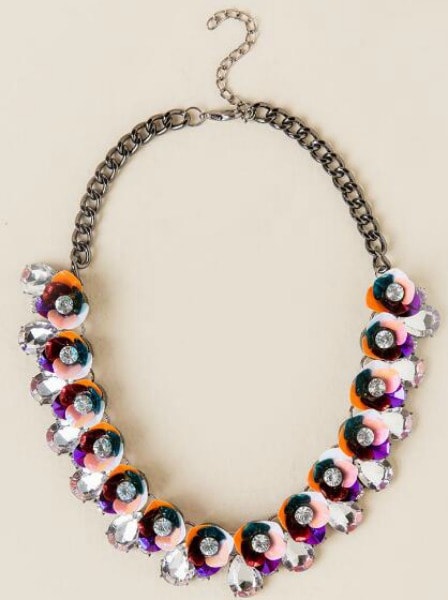 Necklace: Francesca's Collections
Who says pearl pieces have to be neutral? I love that this fun statement necklace features faux pearls. It's really unexpected and adds lots of visual interest.
What do you think?
Do you like the look of modern pearls? Would you try out this trend? Would you wear any of these pieces? Let me know in the comments!