This post may contain affiliate links, which means we may receive a commission if you purchase through our links. Please
read our full disclosure here
.
RED Valentino's Spring 2016 collection brings us '80s fashion revamped for a new season. It includes the socks with heels combo, pleated skirts, and plenty of crop tops. There are also looks for rocker babes and the girl next door – a little something for everyone.
Does RED Valentino's Spring 2016 collection inspire you? If so, get excited. Below I'll show you how to get three looks on a college budget.
1. Blush
This look gives us nude, nude, and more nude in every possible permutation. From blush pinks to tans, this outfit's color palette is perfect for sunny weather.
Get the Look: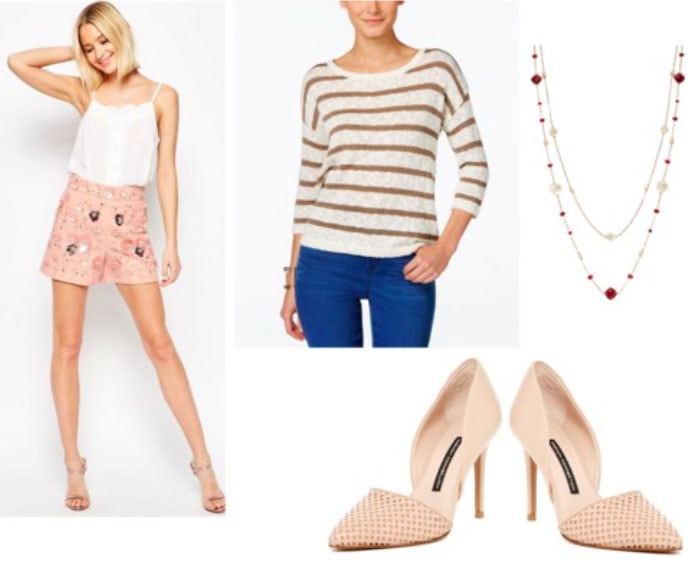 Products: Shorts, Shirt, Necklace, Shoes
For this look, blush pink floral embellished shorts are a key staple. Add on a nude striped shirt. Finish up with nude pumps and a beaded red necklace.
2. Ebony
This look is for my edgy chicks who want to add a soft flair to their look of the day. Far from boring, this look mixes things up with patterns with floral accents on top of the basic black.
Get the Look: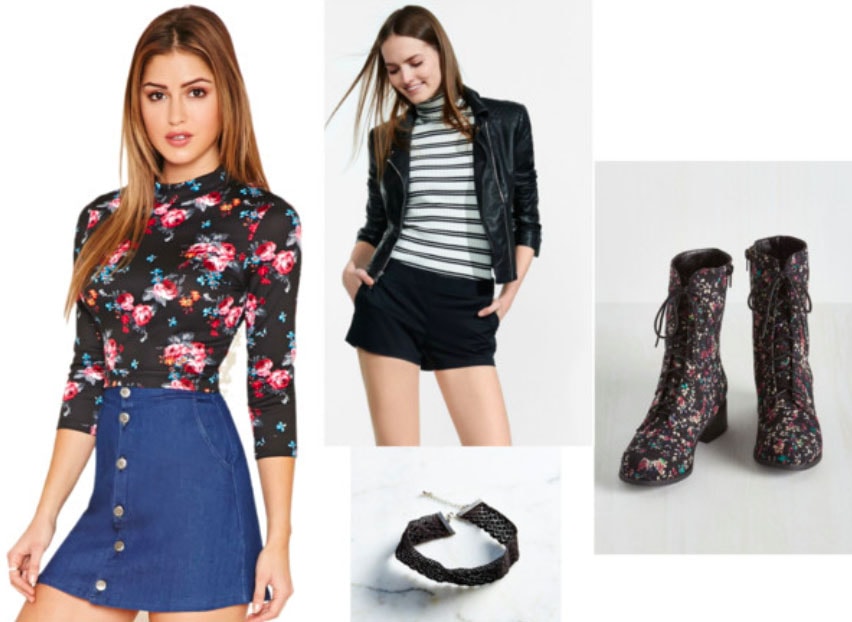 Products: Shirt, Shorts, Shoes, Necklace
A floral scoop neck tee forms the base of this edgy look. Put on some black dress shorts and a lace choker, then wrap it all up with floral lace-up boots.
3. Pearl
This look is soft and serene, perfect for a day spent by the seaside. The long scalloped skirt and lace-up sandals are easy breezy summer staples.
Get the Look: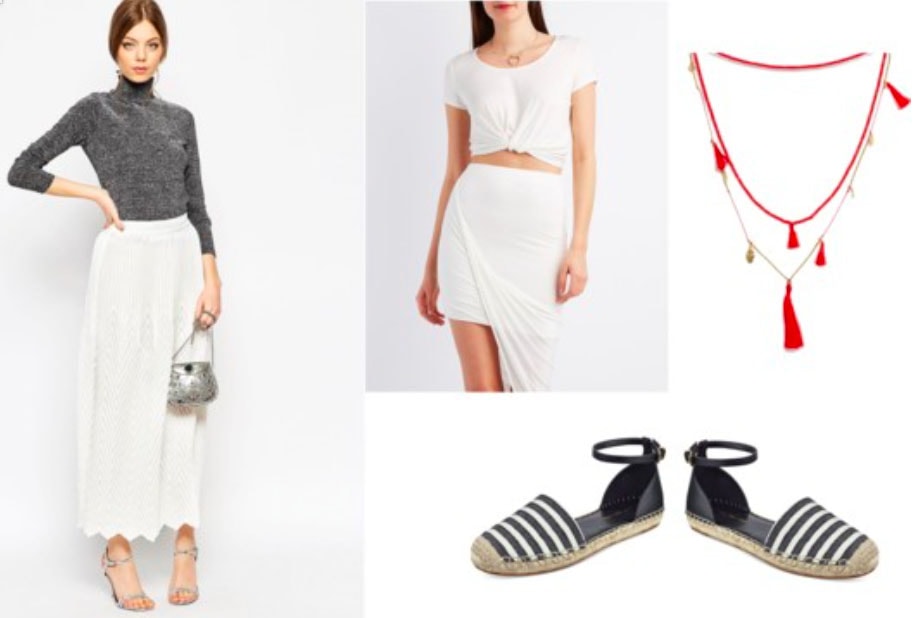 Products: Skirt, Shirt, Necklace, Shoes
To recreate this look, start with a long skirt with a detailed hem. A twisted scoop neck crop top adds a pretty, relaxed element. Accessorize with striped espadrille sandals and a red tassel necklace for that nautical vibe.
Your Thoughts?
What do you think of RED Valentino's latest collection? Which outfit is your favorite? Remember to share your thoughts in the comment section below!