This post may contain affiliate links, which means we may receive a commission if you purchase through our links. Please
read our full disclosure here
.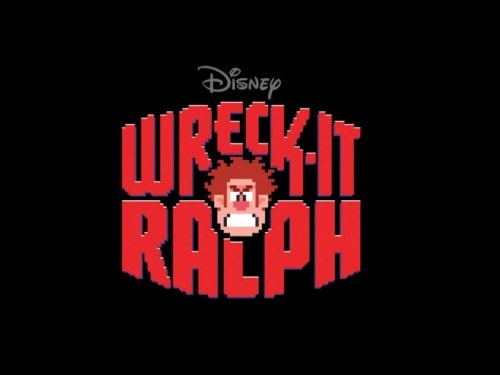 The latest Disney animated flick hit theaters in late 2012 and garnered rave reviews from kids and adults alike. Following the adventures of video game characters in a classic arcade, Wreck-It Ralph is a fantastic film for gamers of all ages.
The film follows Ralph, who plays the "bad guy" in the arcade game "Fix-It Felix Jr." However, Ralph is tired of always being the villain, so he leaves his game and adventures through the arcade in search of a hero's medal he can call his own. Of course, in true movie fashion, things don't quite go exactly as planned… (No spoilers here, don't worry!)
This film, like many of our other Disney faves, is a fabulous source of fashion inspiration. The bright colors and retro graphics are perfect to translate into everyday looks for class and weekends. Below, I've created a few looks inspired by the characters from Wreck-It Ralph. Scroll down to see them all!
Wreck-It Ralph
Shirt, Tank, Jeans, Flats, Belt
While you may not spend your days wrecking a virtual apartment building like Ralph, you can steal his casual, retro style with a few key pieces. First, slip on a button-up plaid shirt and layer it over a cropped tank. Next, wear a pair of colored jeans and add some neutral flats for a hint of on-trend contrast. Finish the look with a classic braided belt.
Fix-It Felix
Top, Jeans, Shoes, Belt, Necklace, Bow
Fix-It Felix, from the game Fix-It Felix Jr., is a little more understated, style-wise, than his co-star Ralph. Grab Felix's signature outfit with a chambray shirt tucked into a pair of belted boyfriend-fit jeans. Ankle boots give the look an edge, while a hair bow adds a girly touch. To pay tribute to Felix's ability to fix literally everything, wear a cute charm necklace with a hammer, just like his gold one!
Vanellope von Schweetz
Top, Skirt, Shoes, Socks, Hair Ties, Hair Clips, Nail Polish
My personal favorite character from the movie, Vanellope von Schweetz, is a fiery little girl from the racing game Sugar Rush who becomes one of Ralph's good friends. She's a mix of sugar and spice, but her look is definitely super sweet! (I mean, how can you not love a girl who proudly marches around with pieces of candy stuck in her hair??)
If you love all things sweet, you'll look great in this quirky, girly ensemble. Pair a teal sweater with a neutral lace skirt for a comfy-cute look. Add combat ankle booties and brightly colored socks – an ode to Vanellope's candy-striped leggings. While I don't recommend sticking actual candy pieces in your hair, you can always substitute candy hair clips and neon hair ties for a much more subtle take on the idea. Finish the look with a coat of candy-colored nail polish.
What do you think?
Have you seen Wreck-It Ralph? Do you draw inspiration from animated films? Would you wear any of the looks above? Which one is your favorite? Would you like to see more looks like this in the future? Let me know in the comments!