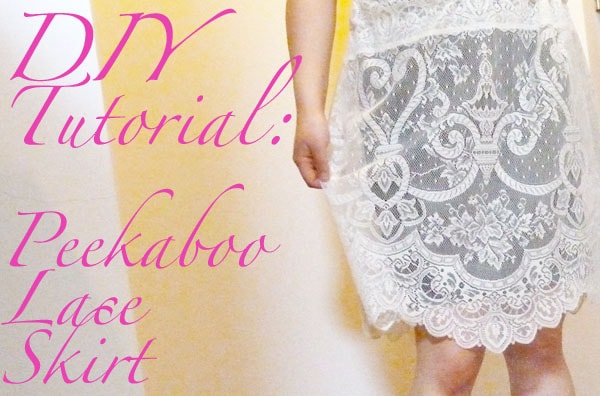 A few weeks ago, fellow CF writer Caitlyn wrote about a trend I've grown to love: peekaboo lace. Inspired by this hot spring trend, I decided to create my very own peekaboo lace skirt, with a super secret unique twist that will be revealed later.
I am quite pleased with my version; it's a super easy, fun, quick, and cheap way to test out this trend. Read on to learn how to create your very own peekaboo lace skirt!
Materials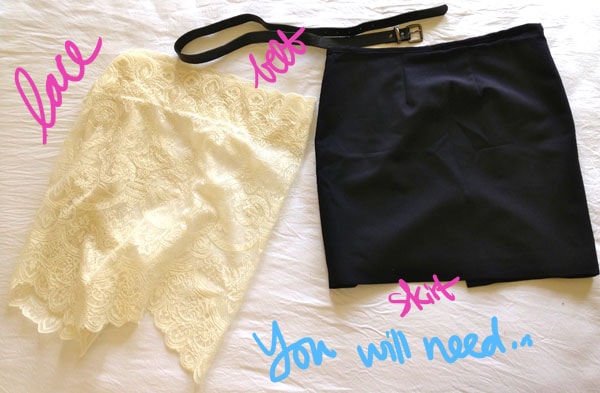 Lace (make sure it's at least 1.5 times the width of the waistband of the skirt)
Belt or ribbon
A needle and thread or a sewing machine
A plain skirt to wear underneath
Step One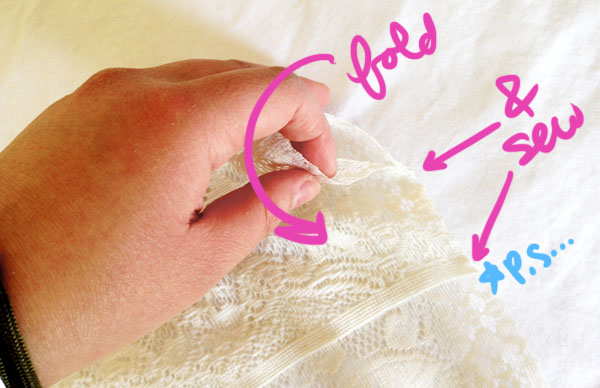 Fold the top of the lace down. Sew this down to form a "casing" for the ribbon or belt.
Here's my super secret cheat: instead of buying lace from fabric stores (the ones I found were boring and uniform in design), buy a lace curtain valance instead! I got mine for slightly under $2 at the Salvation Army. They come in such gorgeous lace patterns, plus, it's already pre-cased and pre-hemmed for you!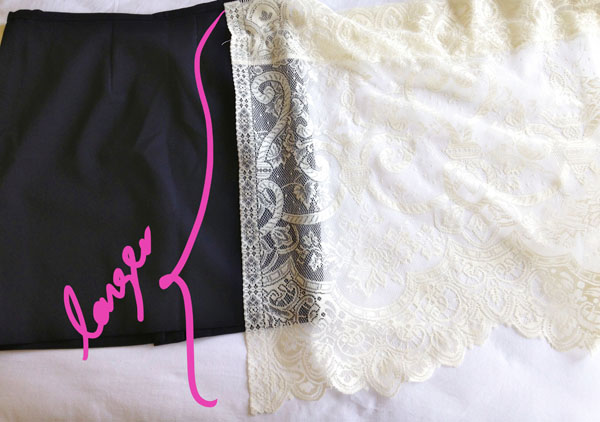 Make sure that the lace is longer than your skirt, to get that little peekaboo effect.
Step Two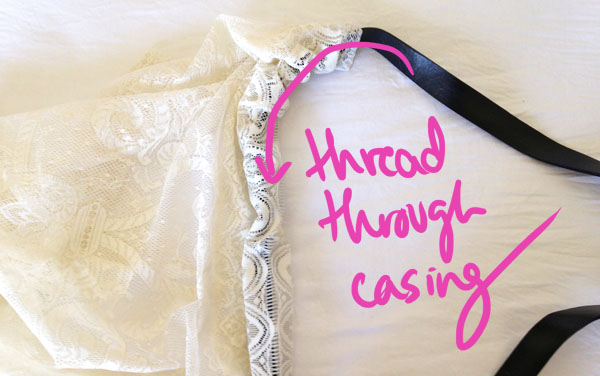 Thread a belt or ribbon through the casing from step one. Make sure the fabric and the belt are facing the right way (outwards), so the folded over portion of the casing is on the inside of the skirt.
Step Three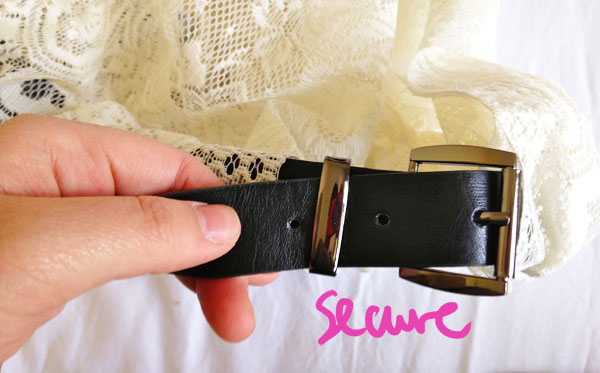 Secure your belt/ribbon. This acts as a "waistband" for the skirt.
Step Four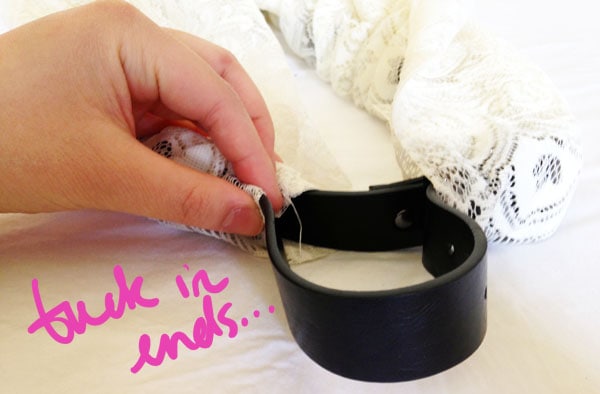 Tuck the ends into the casing to hide.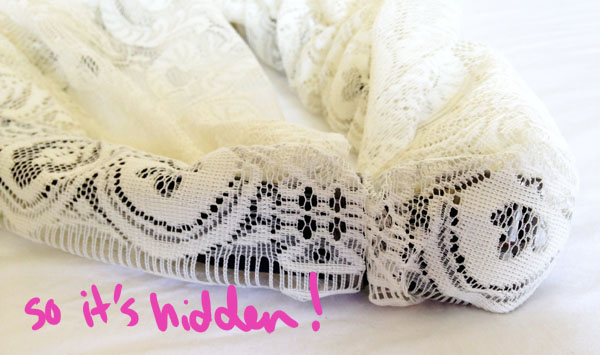 Step Five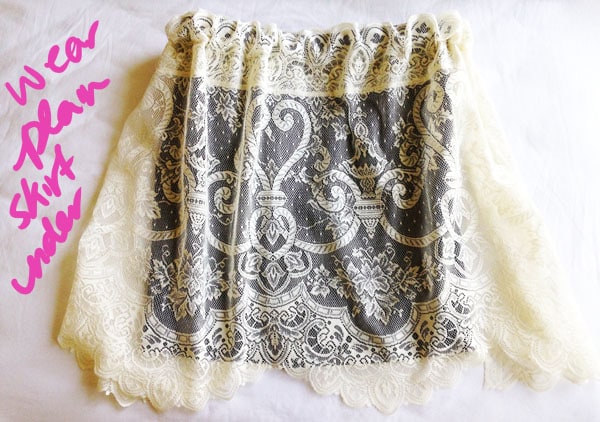 Simply slip the lace over any solid-color skirt.
Finale: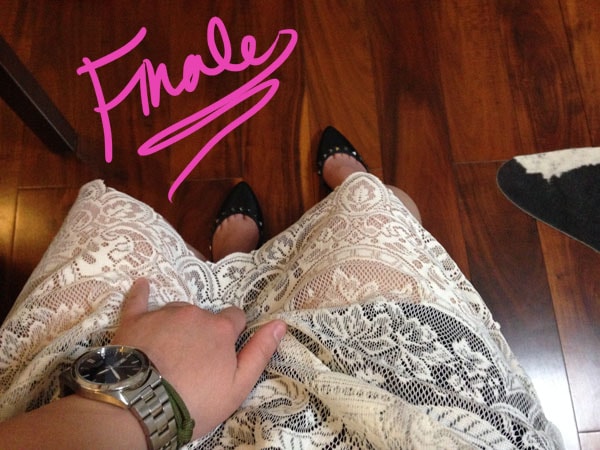 I wore the skirt with my black studded pointy-toe flats and the three things that never leave my left wrist: my men's watch, a hair elastic, and a random green cord bracelet.
What I love about this DIY project it its versatility: you can wear it over any skirt or even use it to jazz up a basic LBD!
Feedback Please:
Are you as in love with the peekaboo lace trend as I am? What do you think of this tutorial? Would you do this DIY? Are there any other DIYs you would like to see the tutorials for? Let me know in the comments!