This post may contain affiliate links, which means we may receive a commission if you purchase through our links. Please
read our full disclosure here
.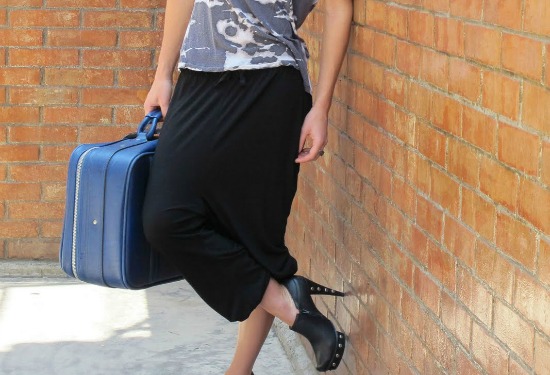 When I was going into freshman year, I was bombarded with all kinds of lists. Lists of which textbooks I would need to buy, lists of what to get for my dorm, lists of forms to fill out — it was endless. Even though it meant a lot of work for me, I still enjoyed poring over these lists, because every time I did, my anticipation of college grew and grew.
Nonetheless, my huge collection of college preparation lists neglected to mention one important thing: clothes! While this is in no way an exhaustive list (see our list of wardrobe essentials for college girls for a full rundown), here are a few of my most-worn college wardrobe staples – these are things I wear all the time, that you might not immediately put on a "getting ready for college" list.
1. Pair of Boots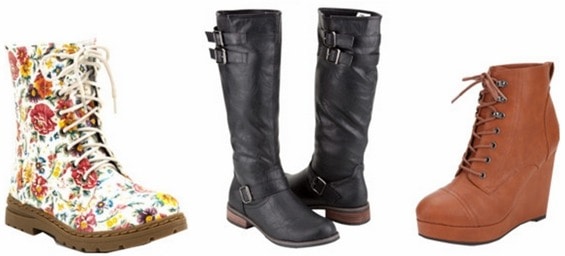 My first big essential for campus living is something you might already have: a great pair of boots. Ideally, your boots should be able to go with most of your clothes, be super comfortable, and also be at least somewhat waterproof. Of course, your footwear choice will change depending on your campus' location. For example, where I go to school — on the rainy west coast of Canada — rain boots and tall leather boots are essential, while casual ankle booties might be a better choice for a more arid climate. Tailor your choice to your own environment.
Also, my suggestion for boots is to get them a little (maybe a half size) bigger so that you can wear thick, cozy socks with them — it's a great way to stay warm! In regards to the style and color you choose, it's up to you! As always, it's a good idea to take a look at the style of clothes you wear to make sure your footwear will match your overall style.
2. Knit Beanies

A beanie is a great little accessory to have on hand for those early mornings when you're rushing to class and don't have time to deal with bedhead. Beanies come in so many varieties that it's easy to find one to fit your style and outfit. Whether you choose one with a girly touch, like the first bow-adorned beanie, or more of a skater feel with the burgundy-colored one, a beanie is a practical, yet stylish choice for any outfit.
3. Infinity Scarves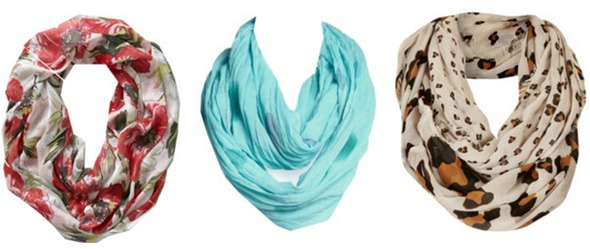 After getting further into my freshman year, I've found that I'm definitely in love with infinity scarves. They're cozy, cute, and practical — what more could a girl want? I love both my printed and solid ones, and I find they always add an easy touch of style to your outfit. Like beanies, they're super versatile and there's an option for you no matter your style.
Additionally, infinity scarves are a great transitional item as the seasons change. Heavy knit ones can be layered over a warm outfit for winter, or ones made from lightweight fabrics can be worn to jazz up a simple outfit in the spring.
4. Fun Dresses
Colorblock, White & Tangerine, Tank
One very cool aspect of being in college is the freedom of expression you have, especially in regards to clothing choices. While it's all well and good to search for the perfect LBD and invest in timeless pieces for the future, there's something to be said about buying something totally trendy or wild –– after all, you're only young once! Why not rock a fun, trendy, and/or wild piece while you can? You're in college, you can get away with it!
What do you think?
Do any of these items make your list for college clothing essentials? What items would you add? Is there any one clothing item that's indispensable to you? Let me know your thoughts, suggestions, questions and ideas in the comments below!