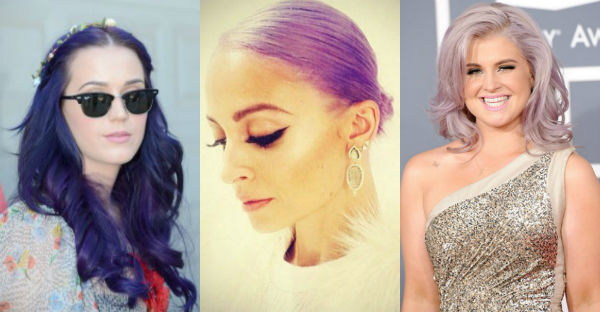 Photos courtesy of ELLE: Katy Perry, Nicole Richie, Kelly Osborne
Most of the time, trends catch on after runway exposure, but occasionally, celebrities are the trend-setters. When it comes to purple hair, the latter is the bona fide truth.
From Katy Perry and Kelly Osborne to Nicole Richie and Christina Aguilera, Hollywood's elite are dying their locks various shades of purple. Even Lauren Conrad (sort of) got in on the trend with her recent April Fool's joke!
Celebs aren't the only ones with stars in their eyes for lavender locks; they are showing up frequently in real life, too! Kelly Osborne has demonstrated how well purple hair works in everyday life over a long period of time, and we think it's a look that us students can easily replicate. Not to mention, it's the perfect way to add a little spring spunkiness into your wardrobe.
Hesitant to commit? Just try chalking your tresses for a fun weekend look that washes out by Monday morning class. Want to go all out? We did a purple hair streak tutorial a few years back that explains the process for a more permanent purple.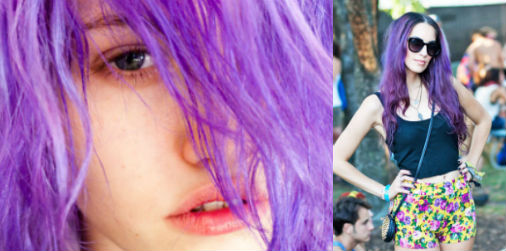 Thoughts on the purple tresses trend?
Are you a fan of purple hair? If you don't like it, why? Do you think it would be a fun color to have year-round or just as a weekend change-up? Comment below to let us know what you think!