This post may contain affiliate links, which means we may receive a commission if you purchase through our links. Please
read our full disclosure here
.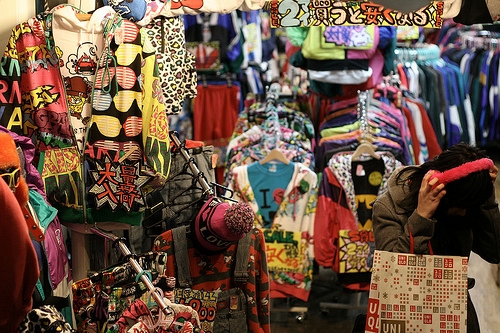 If you know all the lyrics to The Fresh Prince of Bel-Air (West Philadelphia, born and raised!), if all of your school supplies were Lisa Frank, and if you remember the original NOW CD, then chances are you're a '90s girl. While some of the fashion decisions we made growing up might have been questionable – I'm looking at you, excessive body glitter and MC Hammer pants – I'm happy to report that many '90s trends are making a comeback.
In this article, we'll be throwing it back to the 1990's by highlighting five trends that are back in style this season. Whether you're a '90s kid or not, you can still incorporate the iconic decade into your everyday look.
(If you're looking for more ways to bring back some 1990's grunge, check out this College Fashion throwback article from 2010. It looks like '90s style is here to stay!)
1. Crop Tops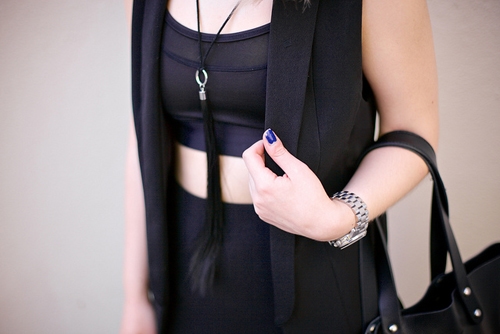 The crop top is back with a vengeance! Although crops tops have been trendy for some time now, they don't seem to be going away any time soon.Which is fine by me – I can't get enough of them!
From fancy to casual, long sleeve to short sleeve, and patterned to solid, there's a crop top out there for everyone. The versatility of this style is what has made crop tops so popular once again. You can dress one down with a loose-fitting cropped graphic tee, shorts, and a floral kimono or go out on the town with your ladies in a form-fitting lacy crop top and maxi skirt. The possibilities are endless.
2. Birkenstocks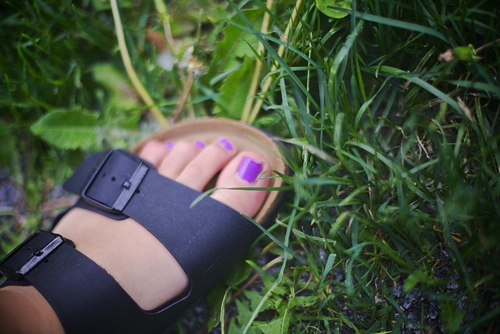 I admit, this is one of the '90s trends that I was originally the most skeptical about. I'm all for wearing pieces that are comfy and stylish, but just thinking about these shoes gave me flashbacks to my childhood fashion faux pas. Thankfully, the classic Birkenstock has been given a more sleek and modern makeover that is the epitome of casual cool.
Rock your Birks (or your less expensive Birk look-alikes) with neutral colors and a clean silhouette that's free of excessive decorations or accessories. Pair them with a pretty pedicure, and you'll stroll in style and comfort.
3. Snapback Hats
Photo Credit: ELLE (Left, Right)
A snapback hat is similar to a regular fitted cap, but with a row of adjustable snaps on the back that make it wearable by just about anyone. Popularized by hip hop artists, like Tupac, in the '90s, the snapback is definitely making a comeback.
You can find them in infinite colors and sporting various logos or cheeky phrases at your local vintage store or the mall. Endlessly versatile, snapbacks can be worn frontwards, backwards, or even sideways if you're feeling extra sassy. Pair one with a feminine dress to create a cool contrast or wear a snapback with a graphic tee and cut-offs for a grungy vibe.
4. Overalls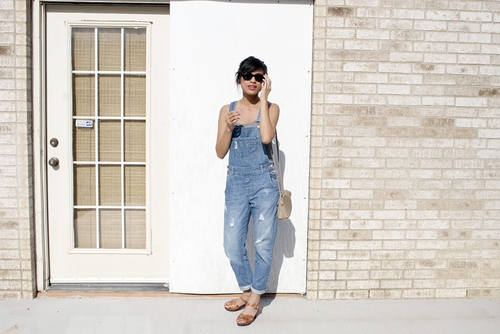 Overalls were probably the one fashion trend you never thought you'd see come back, but like most trends, they've cycled back into style. If you're feeling brave, overalls can look super cute and will probably be one of the most comfortable things you'll wear this summer.
The key to not looking like a cast member in a '90s sitcom is to stay away from baggy styles. Instead, opt for tighter-fitting or cut-off overalls. For an extra edgy look, you could even try pairing some with a crop top, which allows for a little skin to peek out on the sides – it's the epitome of '90s style!
5. Plaid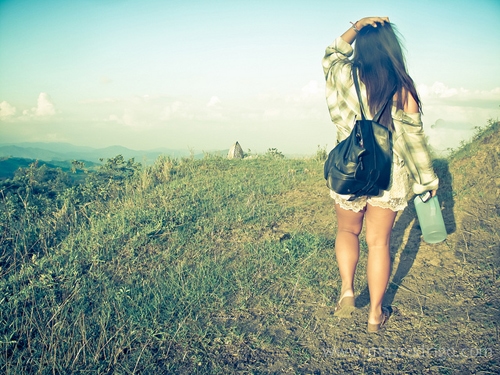 Last, but certainly not least, we have the most iconic print of the '90s: classic plaid. Although this print is something that never quite goes out of style, plaid really is everywhere this season.
While I do suggest you refrain from wearing a plaid blazer and pleated skirt combo like our beloved Cher from Clueless, you can style this pattern in so many other ways. Go casual by wearing a plaid button-down over a tank and distressed denim shorts or tie it around your waist with a pretty dress or skater skirt to balance out a feminine look.
Your thoughts?
Do you think '90s fashion is here to stay? Are there any trends you wish would come back or think should stay in the past? Have you worn any of these '90s trends? If so, how did you wear them? Bonus points if you can style more than one in the same outfit!