This post may contain affiliate links, which means we may receive a commission if you purchase through our links. Please
read our full disclosure here
.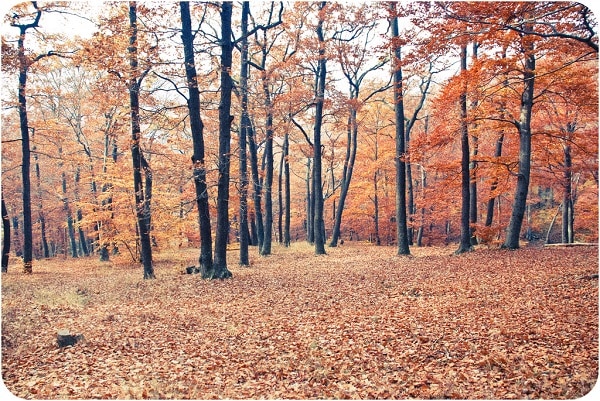 It's that time of year when there are pumpkin festivals every weekend and an abundance of fall-themed opportunities to hang out with your friends. Whether you have an outing planned with your boy, your girl, or your besties, fall dates require special outfits.
If you aren't careful though, fall clothing can get expensive. Think of all the things you didn't wear during the summer that you now have to purchase; coats, jackets, tights, scarves and sweaters add up fast, but don't fret. Below are four looks for fall dates that all ring in under $100, so you can focus on your company instead of the price of your outfit.
Oktoberfest – $94.64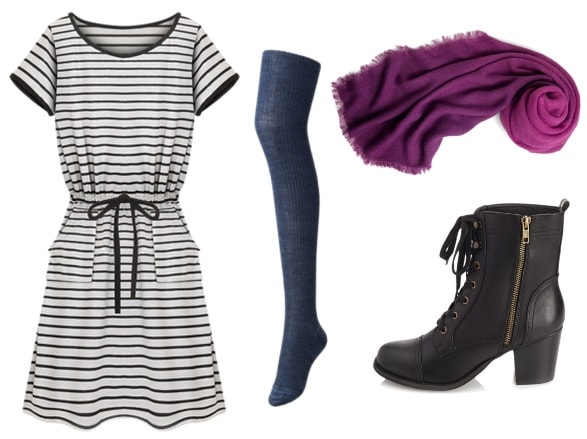 Product Information: Dress – Black Five, Tights – Uniqlo, Shoes – Forever 21, Scarf – Sperry Top-Sider
Oktoberfest is arguably the best day of the year. Picking an outfit that's casual should be a priority when headed out for a day of pumpkin beer tasting and socializing with fellow classmates.
Keep it easy by choosing a knit dress with pockets to throw your essentials in. Play around with cool colors, like blue tights and a purple scarf, to keep you warm. Your footwear of choice should be comfortable, like these chic and sensible combat boots with a chunky heel.
Apple Picking – $94.88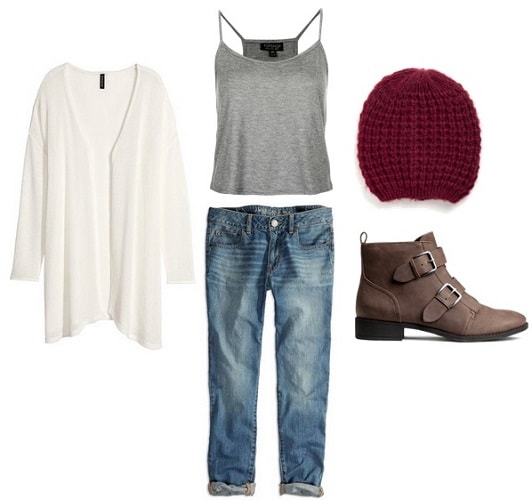 Product Information: Top – Topshop, Jeans – American Eagle Factory, Cardigan – H&M, Shoes – H&M, Hat – Modcloth
If you are headed to the orchard, be sure to choose an outfit that's walkable and comfortable. Throw on the basics, but make sure they aren't the nicest items in your closet. After all, no one wants to get a rotted apple mess on an expensive tank.
A simple cami and boyfriend jeans can be dressed up with a chunky cardigan. A burgundy hat will add a pop of color while simultaneously protecting your head from the cold (or cushioning your noggin from falling fruit!). The standout element of this look are the sleek, buckled-up flat booties.
School Play – $71.96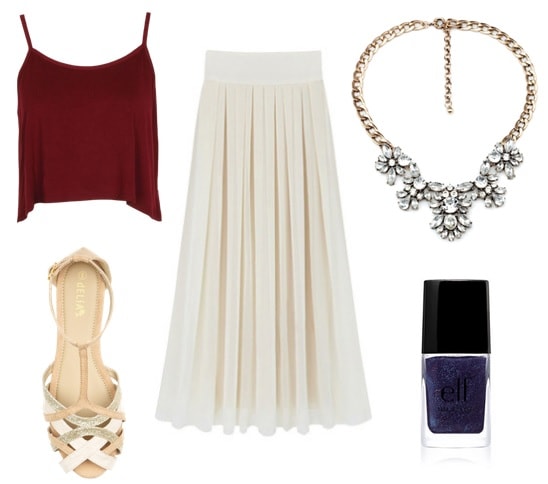 Product Information: Top – Boohoo, Skirt – Black Five, Shoes – Delia's, Necklace – Amazon, Nail Polish – ELF
Dressing up doesn't have to be expensive. In fact, you can mix and match items you wear every day with dressier pieces. Take our word for it.
A simple cropped camisole turns into a pretty top when you pair it with a standout necklace. Wear it with a soft, chiffon maxi skirt and strappy metallic flats. A dressy look isn't complete without pretty nails, so put on a shimmery blue polish.
Football Game – $69.69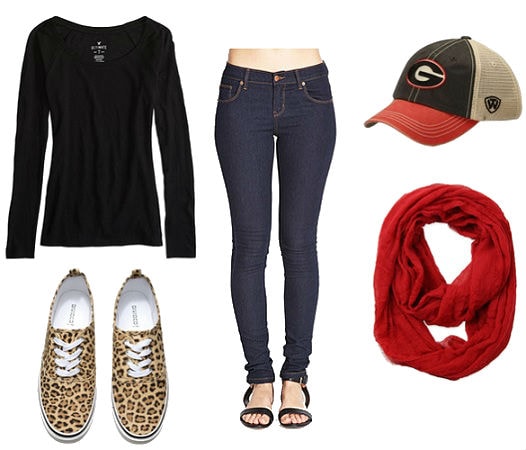 Product Information: Shirt – American Eagle Factory, Jeans – Forever 21, Shoes – H&M, Scarf – Amazon, Hat – Fan's Edge
Football fan or not, if you go to any decent-sized school, you'll likely score tickets to a game. You should go; football games are exciting!
Stick with long-sleeves and jeans to keep from getting chilly. Throw on a scarf in your school's colors and for extra pep grab a baseball cap. Walkable shoes are key, and we can't get enough of these comfy yet cute leopard print kicks.
What fall dates are you going on?
More importantly, what will you be wearing? Which style above is your favorite? Let us know what you think in the comments section below!