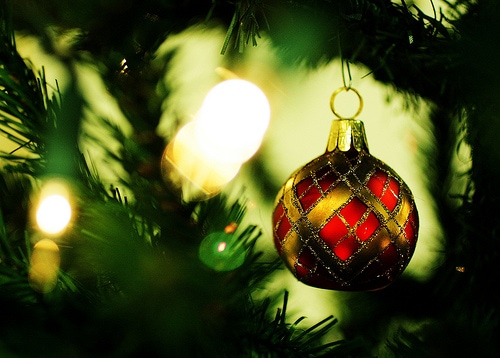 Whether your December consists of glitzy holiday soirees or cozy evenings inside by the fire, it's always fun to dress for the season. If you want to update your wardrobe for the holidays without hurting your gift-giving fund, check out our ten Holiday Chic picks, which range from comfy and classic to dressy and trendy. The best part? They're all priced at $10 or less!
Our Picks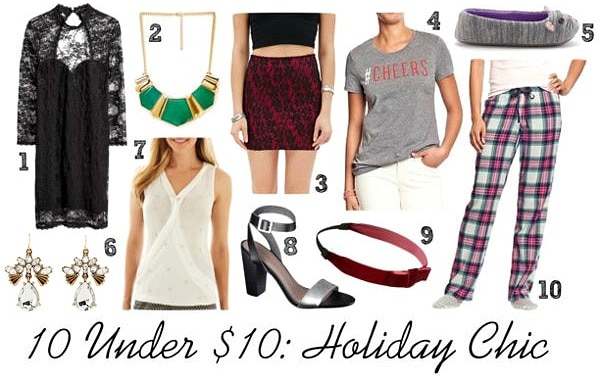 Products: 1. H&M, 2. Forever 21, 3. Forever 21, 4. Old Navy, 5. Kohl's, 6. Charlotte Russe, 7. JCPenney, 8. Target, 9. Forever 21, 10. Old Navy
The Breakdown
Thoughts?
What's your holiday style – comfy and cozy or sparkly and glamorous? Which piece would you add to your wardrobe? Let us know in the comments!