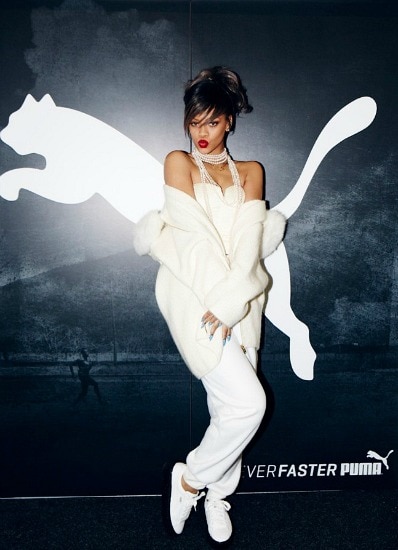 Photo Courtesy of WWD
It was recently announced that Rihanna has enter a multi-year partnership with Puma. According to WWD, Rihanna will act as the activewear brand's creative director and global ambassador starting in January 2015.
Bjørn Gulden, Puma's top executive, discussed the decision to partner with Rihanna:
"Her global profile, her charisma and individuality, her ambition — all these things make her a perfect brand ambassador for our brand. Rihanna is an icon for the young consumer — male and female. Obviously, the age group between 14 and 25 is what we are all targeting, and she speaks to that."
Rihanna will be overseeing Puma's women's line, and is involved in the design process for both apparel and shoes. She will also be the face of the company's fall 2015 ad campaign.
Your thoughts?
What do you think about Rihanna working with Puma? Do you think the two are a good match? Are you excited to see what she'll design for Puma? As always, let us know your thoughts by leaving a comment below.