This post may contain affiliate links, which means we may receive a commission if you purchase through our links. Please
read our full disclosure here
.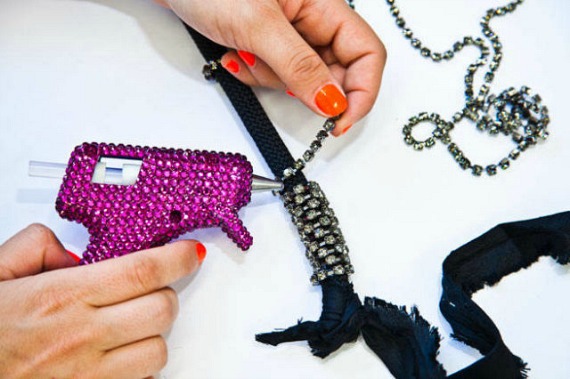 Photo Credit: ELLE
This week, instead of the usual DIY tutorial, I thought I would share with all of you a few of my favorite DIY blogs.
Don't be fazed by the crazy-in-depth tutorials some of these sites feature – for every cross-stitched pillow or construction-involved home makeover, there are also plenty of low-maintenance, low-effort options for DIY inspiration.
These are the sites I frequent on a day-to-day basis, but if I'm missing your favorite DIY blog, feel free to recommend some new ones to me in the comments section!
1. P.S. – I Made This…

P.S. – I Made This… is an excellent resource for fashion and beauty-related DIYs. While the average difficulty is a bit higher for the projects featured, if you're willing to put in the time, the finished products look professional-grade.
Erika Domesek, the creator, is a serious design expert and will teach you how to add a personalized touch to everything in your life – from studded accessories to chevron beaded statement pockets to painted jeans.
2. Design*Sponge

Design*Sponge is a wonderful resource for project inspiration due to its wide range of DIY projects. The site even includes filters for difficulty, cost, materials, and technique. You can find any type of inspiration here, from DIY coasters to kitchen renovations. It all depends on how much time and money you want to put into a project.
Grace Bonney, the creator, also shares lots of useful tips for beginning bloggers and businesses. Check out her blog for a sophisticated selection of at-home projects.
3. Brit & Co.

Brit & Co's DIY page is an interesting one, because it contains a zany cluster of traditional tutorials, beauty tips and recipes. Like its logo, this blog's projects are usually very colorful, so if you're looking for a way to make some neon table linens, Brit & Co. has you covered.
Every single step is photographed, and the writing team thoroughly demonstrates how to complete each project. This makes it super-easy to follow along, even if you are a beginner to DIY projects.
4. A Beautiful Mess

A Beautiful Mess is by far my favorite source for DIY inspiration. Not only do the creators, sisters Elsie and Emma, share wonderful ideas for a wide range of skills and budgets, they also share parts of their everyday life as they grow their business and their families.
In addition to traditional fashion and decor DIYs, Emma is a wonderful chef and shares a lot of creative inspiration for your kitchen.
Thoughts?
I hope you enjoyed my review of a few of my favorite DIY blogs! Hopefully you'll also find some inspiration while you're browsing pages and pages of creative projects, like I do every week.
What do you think of these blogs? Do you visit any of these sites already? What other DIY blogs should I check out? Let me know in the comments!