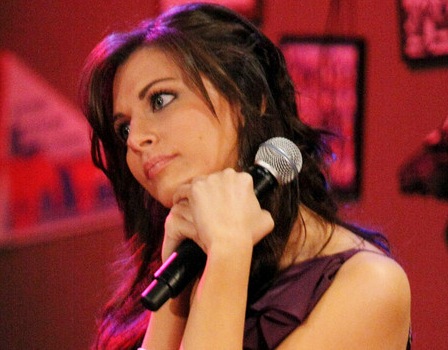 Photo Credit: ABC
As part of our new series on Soap Opera Style (see the first post in the series for more info!), last week, I broke down the soft, girly looks of General Hospital's Lulu Spencer. This week, it's all about rock-and-roll edge of General Hospital's resident bad girl Brook Lynn Ashton.
Who is Brook Lynn Ashton?
She may have the voice of an angel, but Brook Lynn is no saint. Named for parents' favorite New York City borough, she's been nothing but trouble since she's been on the scene. She's tried to scam $50,000 from her grandfather, drugged a former flame and tried to break up Lulu Spencer and her boyfriend Dante. However, her walls have started to come down – she's fallen for the city's Grecian prince, Nikolas Cassadine, and she's not about to let anyone tear them apart.
Outfits Inspired by Brook Lynn
Here's a few key looks you'll need to rock your wardrobe like Brook Lynn:
Casual Cool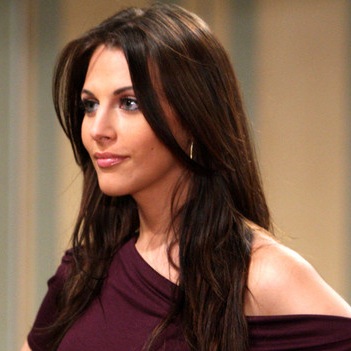 Photo Credit: ABC
Whether she's grabbing coffee at the local diner, hanging out in Nikolas' castle, or plotting her latest scheme, Brook Lynn always maintains a seductive look, without coming off as overly sexy. Her style is heavily influenced by the streets of New York and is always put-together no matter what the situation.
To recreate her look, start with a draped top in black that falls just off the shoulder – it shows just enough skin to be sexy, but it is still appropriate for running errands or going to class. Pair it with some comfy jeggings and a pair of simple suede ankle boots. Finish your outfit off with a set of funky chandelier earrings and an anchor necklace modeled after the one Brook Lynn often sports.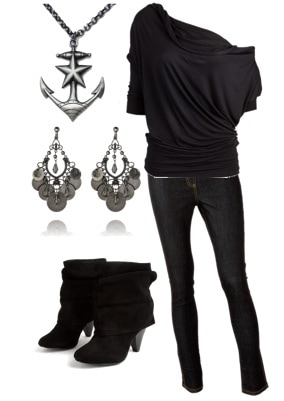 Necklace, Shirt, Earrings, Jeggings, Shoes
Sexy Songbird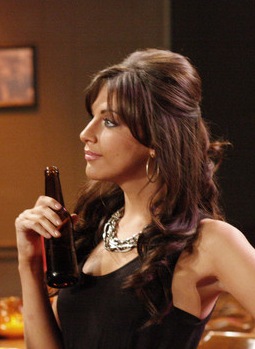 Photo Credit: ABC
If there is a stage, you can bet Brook Lynn is on it. Whether she's crooning "When You Wish Upon a Star" or belting out "Before He Cheats," there is no denying she's got a set of pipes. When she's in the spotlight, both her voice and her clothes scream "star in the making."
For your next night on the town, take a page out of Brook Lynn's rock and roll playbook, and go for a fun, rocker-inspired ensemble. Start with a pair of great-fitting skinny jeans, but stay on the darker end of the denim spectrum- darker washes tend to be more flattering. Add a black tank and a pair of tough high-heeled ankle boots. Finish off your look with a pair of metallic hoops and a funky word bangle. The one featured says, "No Sleep Till Brooklyn" – appropriate, no?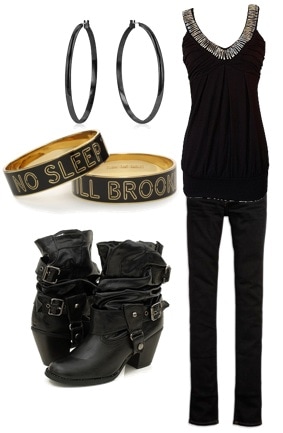 Earrings, Shirt, Bracelet, Jeans, Boots
The Prince's Girl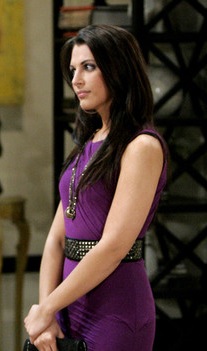 Photo Credit: ABC
Many girls would kill to find their prince, and Brook Lynn may have just found hers in the royal Nikolas. However, she's going to show the upper class that you can take the girl out of Brooklyn, but you can't take Brooklyn out of the girl. No matter what situation she's in, she always stays true to herself and her personal style.
Capture Brook Lynn's punk princess style by standing out in a colorful cocktail dress. Cinch the dress with a funky belt to show off your waist while adding interest to the look. Accent the look with a black clutch and heels – they balance out the dress and keep things classic. Finish off with some antique-inspired jewelry that looks like something Nikolas would have given Brook Lynn from his family's jewel collection.
Clutch, Dress, Necklace, Shoes, Earrings
What do you think?
Are you a fan of Brook and her style? Do you find soap operas inspiring when it comes to fashion? Which outfit is your favorite? Let me know your thoughts with a comment.