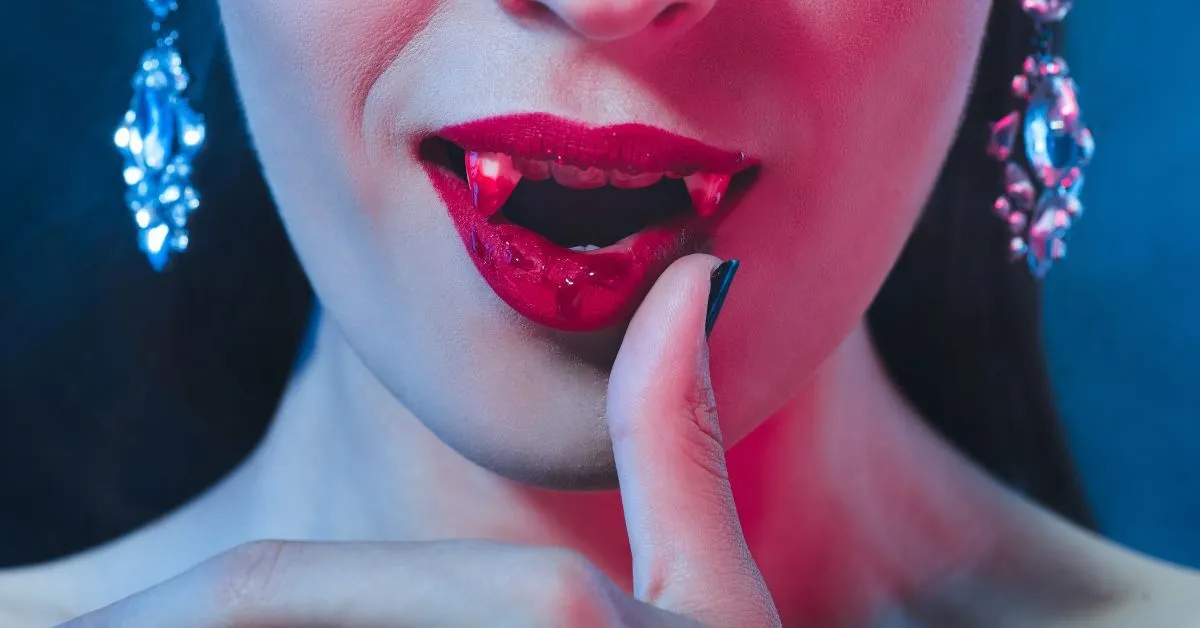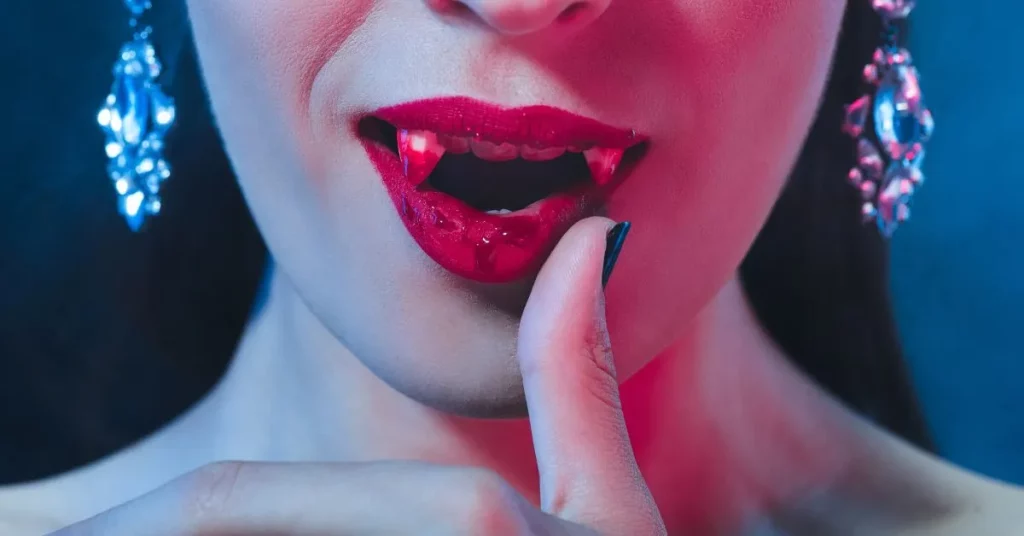 While the first Geek Chic post about Buffy the Vampire Slayer fashion featured the members of the Scooby gang, this time around, it's all about the bad guys! After all, what's a slayer to do without forces of darkness to battle? Personally, I find the primary Buffy villains oddly endearing: they're usually highly developed and multi-dimensional enough that you tend to almost sympathize with their cause. (Almost!)
Also, shout-out to all the CF readers who suggested a Buffy post from the start: it's thanks to you that I've become a fully fledged member of the Cult of Obsessive Buffy Fans (I just made that up) and that "Walk Through the Fire" is now my favorite shower song. What would I do without you guys?
(For more Geek Chic, check out previous articles: Castle-inspired fashion, Firefly-inspired fashion, The Hobbit-inspired fashion, Supernatural-inspired fashion, Bones-inspired fashion, Princess Bride-inspired fashion, The Dark Knight trilogy-inspired fashion, Pokemon-inspired fashion,  Star Wars Prequel-inspired fashion, Lost-inspired fashion, Sailor Moon-inspired fashion, Doctor Who-inspired fashion (plus Part 2 and Part 3), Sherlock-inspired fashion, Star Wars Original Trilogy-inspired fashion, The Big Bang Theory fashion, the Lord of the Rings fashion, and Star Trek-inspired fashion.)
Know Your Geek: About Buffy the Vampire Slayer
Buffy the Vampire Slayer, created by Joss Whedon, was loosely based on his script for the 1992 movie of the same name.The show aired for seven seasons, from 1997-2003, first on the WB Network and later on UPN.
The show is set in fictional Sunnydale, California, a Hellmouth, which means lots and lots of demonic activity and a higher-than-average mortality rate for Sunnydale residents. Buffy is a teenage girl who has been chosen as the Slayer: she has near-superpowers and must shoulder the responsibility of protecting the world from forces of evil. With the help of her friends and her appointed Watcher, she prevents apocalypses, saves the world a lot, and occasionally dies.
Although most episodes feature a "monster of the week," the main villain in each season of Buffy is often referred to as "The Big Bad." Here, we're featuring the Big Bads from seasons 2, 3, 5, and 6. (Apologies to fans of The Master, Adam, and the First Evil….they're not exactly stylin'!)
Outfits Inspired by the Big Bads of the Buffyverse
Ready to get inspired by some of the scariest villains around? Don't be scared: there's nothing we can't face! (Except for bunnies.)
Angelus
Angelus, played by David Boreanaz, is a 242-year-old Irish vampire famed for his vicious cruelty, which is exceptional even among vampires. For more than a century, he and his partner, Darla, terrorized Europe.
However, when Angelus is punished by a gypsy curse that restores his human soul, he is tormented with guilt at the horrible crimes he's committed. At this point, he becomes Angel, the repentant and reluctant hero who becomes Buffy's primary love interest in the first two seasons of BtVS.
Unfortunately, the fine print in the gypsy curse allows for Angel to revert back to Angelus when he experiences a moment of pure happiness. Talk about a Jekyll/Hyde relationship: depending on his status as either Angel or Angelus, this hunky vampire can be either Buffy's greatest love or her worst archenemy.
After leaving Sunnydale for Los Angeles, Angel became the protagonist of the aptly named spin-off show Angel, but more on that later!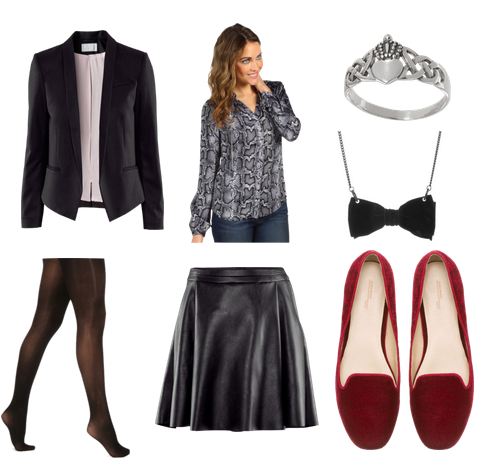 Products:
While the repentant Angel has a more subdued and casual style, the suavely sadistic Angelus loves to flaunt his flamboyant wardrobe, which features rich fabrics like silk and velvet. (He also tends to have more ridiculous hair when he's Angelus.)
Angelus would kill for this silky python-print blouse and faux-leather skirt combination. A polished blazer rounds out the look, while trendy velvet slippers add a touch of opulence. Finally, add a claddagh ring to symbolize the character's Irish heritage, while alluding to the ring the ensouled Angel gives Buffy as a token of his love.
Spike
Spike, played by James Marsters, is a punk rock kind of vampire who loves the Ramones and Sex Pistols. He's a total adrenaline junkie and never turns down the opportunity for a good brawl. Unlike other vampires, Spike is surprisingly human: he has a deep sense of loyalty, frequently makes decisions out of love or respect, and appreciates human pop culture (notably, the soap opera Passions).
Before Drusilla turned him, Spike was a timid poet named William, the polar opposite of the fearsome vampire he would become. Back then, he was known as William the Bloody, not because of any violent tendencies, but because his poetry was "bloody awful."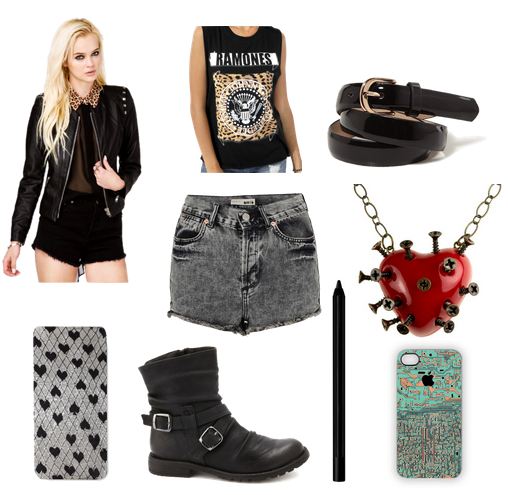 Products:
Spike's look is based on that of English rock star Billy Idol. In the show's chronology, though, the immortal Spike preceded the musician, and it's mentioned that Idol stole the look from him. Although Spike eventually stops wearing eyeliner and leather vests, he does always wear his beloved leather duster, a souvenir of his fight with previous Slayer Nikki.
Snag Spike's edgy style with a faux leather jacket emblazoned with — what else? — spikes, a rock band tee, and frayed denim shorts. A pair of whimsical heart tights represent this vampire's surprising capacity for love, while a somewhat gruesome-looking necklace shows how that love usually ends for him. (Aw.) A funky phone case references the computer chip that the Initiative places in Spike's head.
Drusilla
Drusilla, played by Juliet Landau, is more than a little bit mad. Once a chaste Victorian maiden on the road to sainthood, she became Angelus's obsession; he became utterly devoted to tormenting her. He killed Drusilla's family in front of her and drove her to the edge of insanity before turning her into a vampire.  Even before becoming a vampire, Drusilla had psychic abilities.
Dru is so creepy because she represents such a twisted perversion of childhood innocence. For example, she loves porcelain dolls and often has one cradled in her arms. However, she prefers the dolls blindfolded, decapitated, or otherwise deformed.
When she's pleased, she claps her hands and squeals like a delighted child, but it's usually acts of horrific violence that garner this reaction. She also frequently makes nonsensical comments, like "The King of Cups expects a picnic, but it is not his birthday" or "Do you know what I miss? Leeches."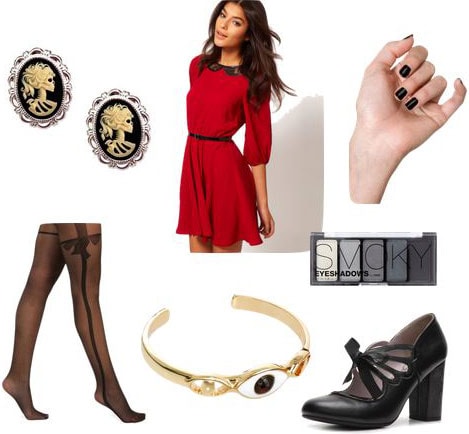 Products:
According to Juliet Landau, Drusilla's look is a combination of Victorian period clothing and the "heroin chic" look of the '90s. Dru tends to don either lacy Empire-waist gowns or slinky skin tight dresses. She also has unnaturally sharp nails, which she often uses as a weapon.
Drusilla's style isn't hard to emulate: just start with something sweet and pretty, then add a sinister twist! A crimson, lace-embellished frock is reminiscent of the ones that Dru favors, while lace-up heels evoke a Victorian feel. Now that you've got the cute part down, it's time to tackle the scary! Accessorize with a third eye cuff that references Dru's psychic abilities and cameo earrings with macabre portraits.
Faith
Faith, played by Eliza Dushku, is the ultimate bad girl. Following a slight mixup with the Slayer lineage due to death and subsequent reanimation, Faith is called to duty as a second Slayer. When she arrives in Sunnydale after her Watcher is killed, Faith is welcomed by Buffy and the Scoobies.
However, Faith succumbs to the green-eyed monster when she sees the support and love Buffy receives from her family and friends, which is drastically different from her own rough upbringing in South Boston. When the evil Mayor of Sunnydale reaches out to her, she is easily seduced to the dark side.
Buffy and Faith have drastically different attitudes towards their duties as slayer: while Buffy takes the job seriously, Faith is much more irresponsible and carefree. Faith loves fighting, smoking, and partying, and her impulsive nature frequently gets her into trouble.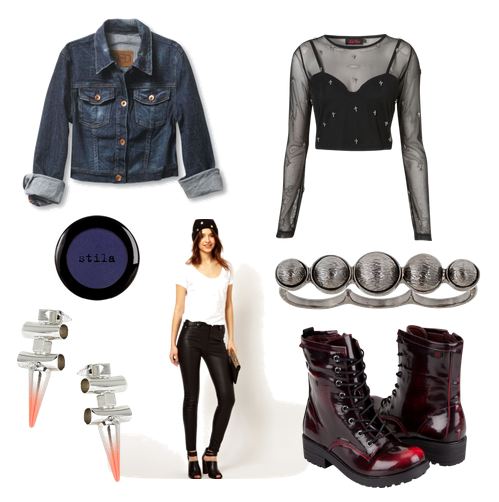 Products:
Faith's wardrobe reflects her wild-child personality, featuring tight, midriff-baring tops, dark makeup, and a whole lot of leather. Snag this rogue slayer's style with an outfit that tells the world that you aim to misbehave.
A mesh crop top emblazoned with crosses (gotta have that anti-vamp protection) goes perfectly with high-waisted faux leather pants. Patent leather combat boots in an unexpected oxblood hue are functional but still stylish. Top off the look with a worn-in denim jacket reminiscent of the one that Faith wears.
Now, stack on the accessories! An edgy two-finger ring with five spheres alludes to Faith's catchphrase, "five by five." Silver spike earrings tinged with red reference Faith's penchant for violence… and its unintentional consequences. Finally, brush on a copious amount of blue eyeshadow for a wild night out at the Bronze!
Dark Willow/Vampire Willow
Willow, played by Alyson Hannigan, might start out as the meekest member of the Scooby Gang, but she's the only one of the group to ever truly go bad.
We see her in a villainous form twice: first as Vampire Willow,who is from an alternate universe. (Bored now.) Later, when she is consumed by the overwhelming power of dark magic, she becomes Dark Willow, a vengeful being determined to destroy the world. While her fury is understandable (there's a strong catalyst for her transformation, which I won't put here because spoilers), Willow becomes ruthless and almost unstoppable.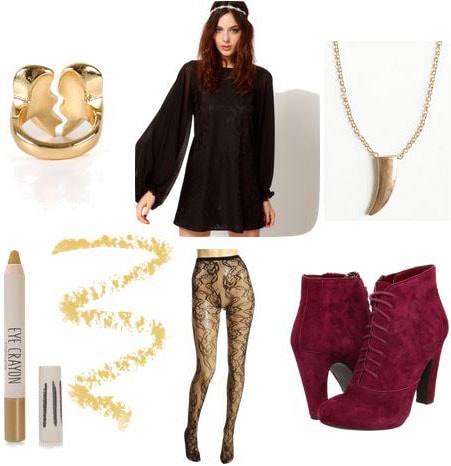 Products:
When Willow goes bad, she ditches the fluffy sweaters and cutesy accessories for a much darker palette. As Vampire Willow, she dons a tight leather corset and ruffled burgundy gown. In her dark magic form, Willow wears a set of simple black robes that accentuate her pale skin and jet-black hair and eyes.
Combine inspiration from both bad Willows for an ensemble that's positively bewitching! A bell-sleeved black dress evokes Willow's robes, while patterned tights resemble the dark veins that appear on her face. 
The stylish Vampire Willow would love these wine-colored high-heeled boots and golden fang necklace.  A broken heart ring refers to Willow's need for revenge; a golden eye crayon adds some sparkle but also alludes to the surprisingly simple way that this Big Bad is eventually subdued.
Glory
Glory, played by Clare Kramer, may look like a ditzy Valley Girl, but make no mistake: this is a god of supreme power we're talking about! Glorificus was once one of three gods of a hell dimension, but the other two hell gods feared her growing power and banished her to a human dimension: Earth.
Now, all this short-tempered god wants is to go home, where she can once again fulfill her lust for destruction and torture. However, she needs to find the Key to do so, and the only person standing in her way is Buffy.
Glory has a team of groveling minions at her disposal, as well as an extensive collection of fabulous shoes. Despite her appearance, Glory is physically stronger than any other villain on the show: she throws people through walls and destroys a building just by stomping her foot. In order to maintain her sanity, Glory feeds on human minds, leaving her victims mentally unstable.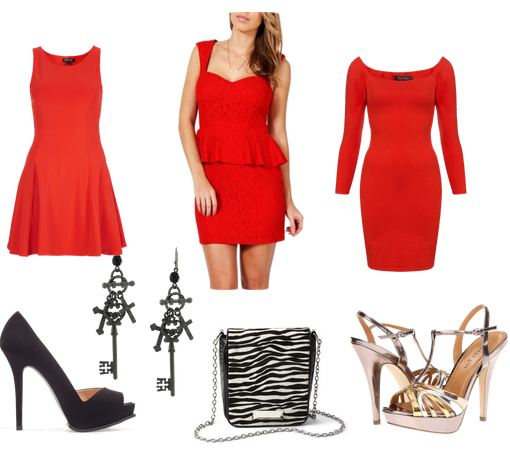 Products:
Glorificus is beyond confident and rocks the LRD (little red dress) like no other hell god out there! Get her bold look by pairing an attention-grabbing scarlet dress with your favorite pair of sky-high heels. A zebra print evening bag satisfies Glory's penchant for dramatic flair, while key earrings represent her motive.
Crazy eyes and mind-sucking are optional.
What did you think?
Would you wear these outfits? Did you watch BtVS and/or Angel? Who is your favorite villain? Most importantly, who would win the battle of the crazy eyes: Drusilla or Glory? What other geeky inspirations would you like to see? Tell us in the comments!
Looking for more Buffy inspired outfits? You might want to consider the related posts below –