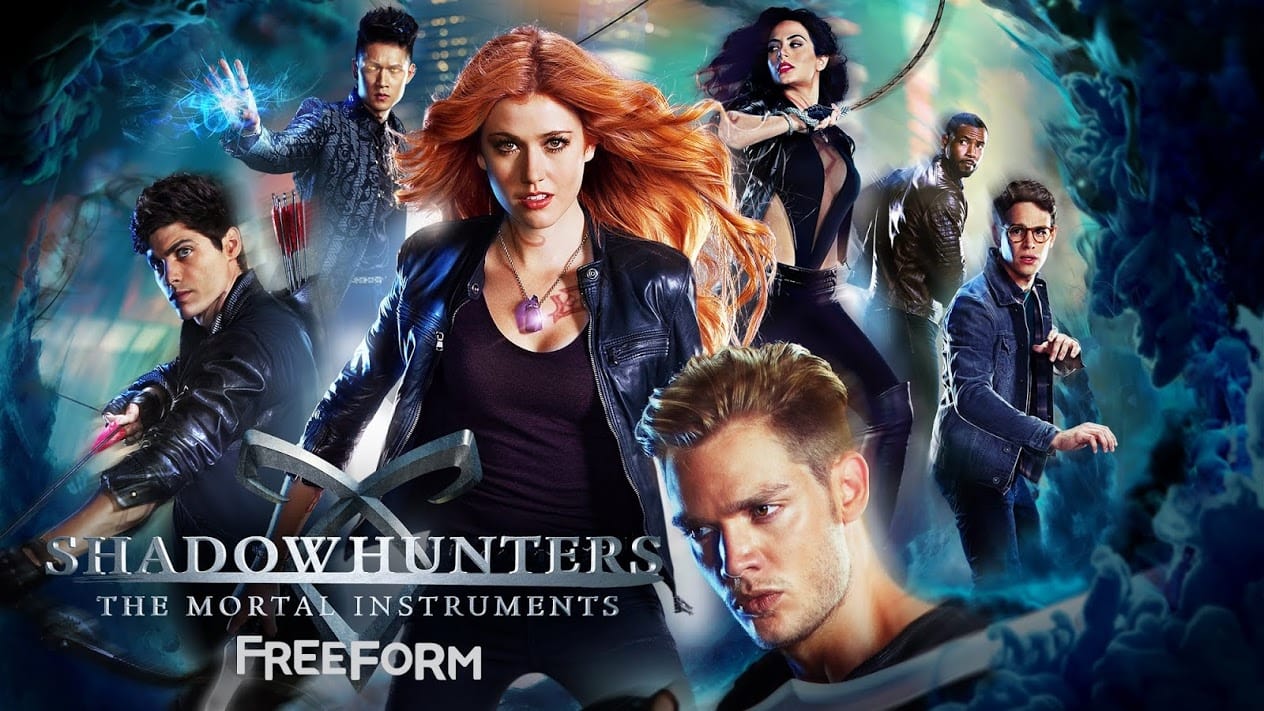 Let me preface this article by saying that I am, potentially, unqualified to give you a working context of Shadowhunters. I have neither seen the movie nor read the books. (All though The Mortal Instruments are my break must-reads.) So if you're a stickler for the details or an avid fan, check out this CF article on City of Bones.
However, status as a quasi-fan notwithstanding, I can – and do – appreciate the demon-hunting, ass-kicking, leather-clad heroes and heroines of the Shadowhunters TV series. I started watching it out of desperation (too much Buffy the Vampire Slayer, not in love with The Bachelor, still behind on Project Runway) but fell hook, line and sinker for: A. leather-leather-leather, B. Alec Lightwood, and C. those cliffhangers.
Before we jump into the style inspo, here's what you need to know: Clary Fray, the main character, celebrates her eighteenth birthday with a bit of a twist: she finds out she's a "Shadowhunter," or a human born with angelic blood to protect the world from demons. She's then thrown into a whole new world: Think hot guys, fantastic creatures, self-discovery, and all the angst of growing up gifted.
A note – since there are six characters I wanted to highlight, this post will be split into two parts. For now, enjoy outfits inspired by Clary, Jace, and Simon.
Clary Fray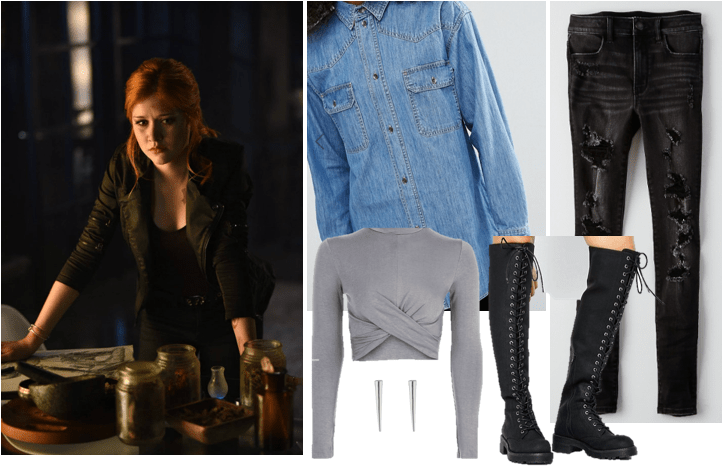 Products: Boots – ASOS, Jeggings – American Eagle, Earrings – Zappos, Top – Topshop
I drew inspiration for this outfit from Clary's first appearances in season two. While I won't give anything away, I will say that the grungy-art-student look has long been a favorite of hers.
Roll into the studio (or classroom) in style with these knee-high lace-up combat boots. Add a comfy pair of jeggings, an oversized boyfriend denim shirt, and a few eclectic accessories, and you're on your way to saving the world.
Jace Wayland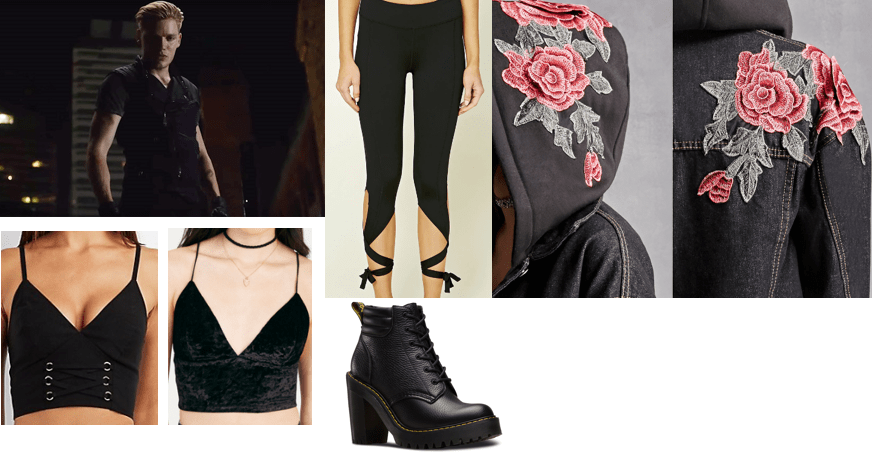 Products: Jacket – Forever 21, Boots – Zappos, Leggings – Forever 21, Lace-Up Crop – Charlotte Russe, Velvet Crop – Wet Seal
Since Jace is forever running around fighting demons, I thought it appropriate to give the outfit a bit of ease and comfort with some high-waisted leggings.
Many of the characters stick to the black and neutrals motif throughout the show, so small details keep each look unique. For a cool take on the hooded sweatshirt vest Jace wears throughout the series, try this hooded embroidered jacket. Also: combat boots!
Simon Lewis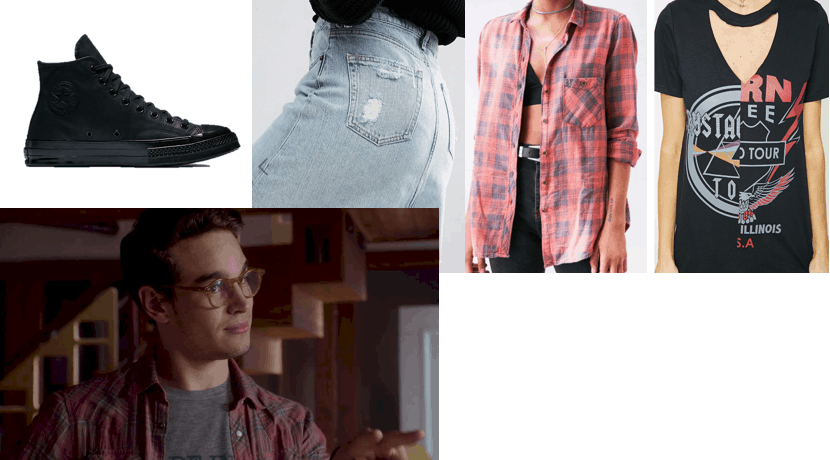 Products: Shoes – Converse, Skirt – ASOS, Flannel – Urban Outfitters, Tee – Forever 21
If you're still clueless about the Shadowhunter world, I'll spare you a spoiler about Simon – but I will say that his costumes get a bit darker as the series evolves. He's always freaking out about something, which makes for a humorous series of events.
To copy Simon's rumpled, thrown-together vibe, try a flannel and (a popular staple) cut-out graphic tee. For extra fashion cred, tie the flannel up at the waist, buttons undone to show off the tee. Add an easy denim skirt and flat sneakers, and you're ready for class, coffee, or monster hunting.
Readers, sound off: are you a Shadowhunters or Mortal Instruments fan?
Which is your favorite: the books, the TV show, or the movie? Whose style would you most like to copy? Are you Team All-Leather, or Team Denim-Days? Let me know in the comments!