This post may contain affiliate links, which means we may receive a commission if you purchase through our links. Please
read our full disclosure here
.
What kind of women do you look up to? Fashion Role Model is here to inspire you to dress like the woman you want to be, whether it's the next great physicist or a successful fashion blogger. Keep on the lookout – your role model may be featured next!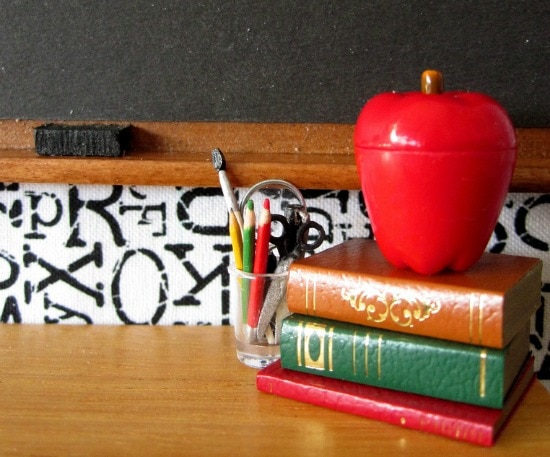 In one way or another, all of us have been influenced by educators. Arguably the career that has the most widespread impact on today's youth, educators are role models that I've touched upon multiple times already – that's how prevalent, influential, and significant they are to society.
These women are, as can be expected, highly educated, knowledgeable, and skilled – not only in the subject they teach, but also in interpersonal situations because of the social quality of these career paths. And don't simply think of a schoolteacher in elementary school – think ballet teachers, soccer coaches, university researchers, preachers, and more, because these women really are crucial to the development of community and every generation of students.
In terms of fashion inspiration, educators probably aren't the first people you'd think of, but then again, how many of our fashion role models have been predictable style icons? It's the spirit of educators that brings us inspiration in all aspects of life, and I've included three looks below to demonstrate the inspiration I've felt while researching such a powerful career.
1. Academics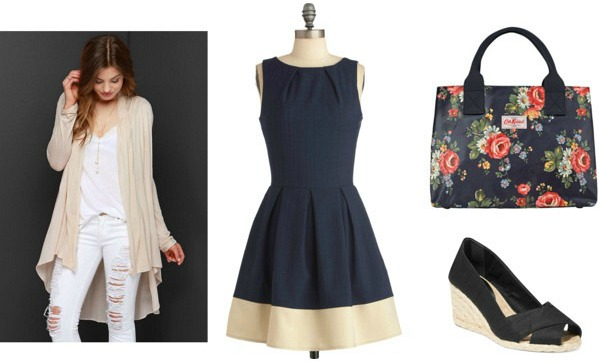 Product Info: Dress – Modcloth, Cardigan – Lulu's, Tote – Cath Kidston, Shoes – Macy's
Nearly all of us have been in close contact with a schoolteacher, professor, or TA while growing up. Shout out to all of you college girls, because that's who we're surrounded by every day!
Educators in a school setting often follow a dress code that mandates a certain level of modesty and professionalism, but that doesn't mean that these outfits have to be boring. I took a more feminine route here because growing up, I really loved a lot of my teachers' flowy dresses, and dreamed of the day my mom would let me wear one to school.
This dress has a fairly conservative cut, but is by no means uptight. A fair warning, though – if you're taller than 5'4, this dress is probably too short for work, but for you petite gals, this dress hits just below the knee.
I basically live in wedges, so I know that these wedges will allow for some elegance without reducing comfort or practicality, plus they add to the girly vibe. These aren't too high, nor are they flashy, but do make sure you don't have a closed-toe shoes policy first!
All teachers, in my opinion, need large, sturdy bags to accommodate everything they have to lug around, so a structured tote completes the look without overwhelming it. This outfit is definitely simple and not fussy, which is what I like the most about it!
2. Arts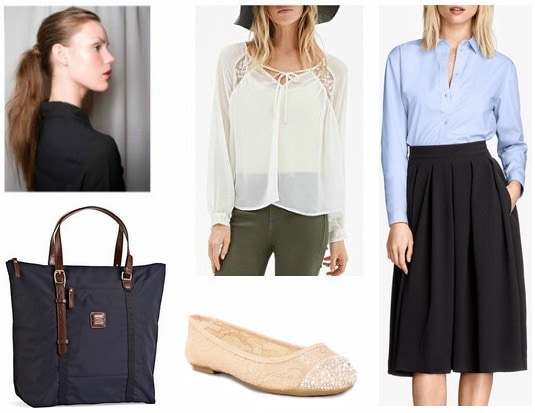 Product Info: Skirt – H&M, Blouse – Forever 21, Bag – One Kings Lane, Flats – UrbanOG | Hair Photo: ELLE
The arts embody a whole spectrum of learning that is just as significant to society as academics. Music, dance, theater, ceramics, and other aesthetically pleasing activities fall into this category of education, and there typically aren't strict dress codes for these careers, unless one is employed at a large institution. It's important to remember, however, that arts educators are still role models for students of all ages, and it's fun to incorporate a more formal, dramatic edge to the typical workwear.
This look is inspired in part by an old ballet teacher that I had, who was the most elegantly dressed woman I've ever known. She made me associate dance with sophistication and class more than I already did.
The skirt here is voluminous and demands subtle attention because it's not distracting or immediately eye-grabbing. The color palette remains professional, while the unrestricting material of the top allows for accessibility and movement. The clothing in this set is also less expensive than the first look, because if you're working with paint, clay, ceramics, and other hands-on art, you'll want to wear something that you won't mind getting dirty.
Hair should be kept away from the face. Not just to show off those expressive eyes and dynamic facial gestures, but also for very practical reasons.
3. Athletics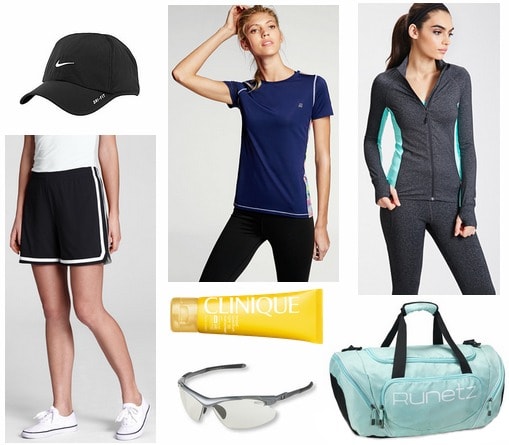 Product Info: Shirt – Victoria's Secret Sport, Shorts – Land's End, Jacket – Forever 21, Hat – Dillard's, Bag – Amazon, Sunglasses – LL Bean, Sunscreen – Sephora
This is the most casual look of the three, and for good reason! Athletic coaches and instructors need to value function over form, and this look is inspired by their sweat-and-tears-fueled energy and dedication. And don't forget personal trainers, martial arts instructors, and everyone else that participates in the education of some kind of athletic activity.
A hat and sunglasses are must-haves when you're in the sun, and so is sunscreen (and this one has SPF 50!). These shorts are not indecently short, but definitely allow for a bit more coolness in summer training. The shirt and shorts are both made of breathable fabrics that won't soak up sweat like a towel, but instead wick it away from the skin.
The jacket is included for the unpredictable weather that all of us athletes have experienced before (freak rainstorm, anyone?). The sunglasses are super-light for convenience, but also block 100% of UV rays, which is really important for people who spend their days outdoors.
Keep in mind that in the winter, athletics instructors still have to wear sunscreen and sunglasses, although they'll probably have to throw on pants and gloves instead of shorts!
Your Thoughts?
Are you an educator, or someone who aspires to be one? Keeping in mind that these outfits are fashion inspiration and not required uniforms, let us know what you think of these looks in the comments below!