What happens in Vegas, stays in Vegas. This truth is made evident by synthpop princess Ellie Goulding, in the video for her newest song "On My Mind". The catchy track is the first single from her upcoming third album, 'Delirium', due out November 6th of this year.
The video (watch it above) features Ellie getting revenge on a former lover in a Thelma and Louise-esque revenge scheme, all while rocking killer outfits and riding around on horses in Las Vegas.
Vegas is known for its glitz and sparkle, which is apparent in some of Ellie's looks from the video. Check out our favorites below!
Look 1: Sleek White Dress
A white dress is something that looks perfectly put-together any day.
While Ellie opts for an oversized shirtdress, a bodycon tank dress is both cuter and more wearable. A bold statement necklace dresses it up, and looks sweet with a pale grey topcoat and baby pink heels.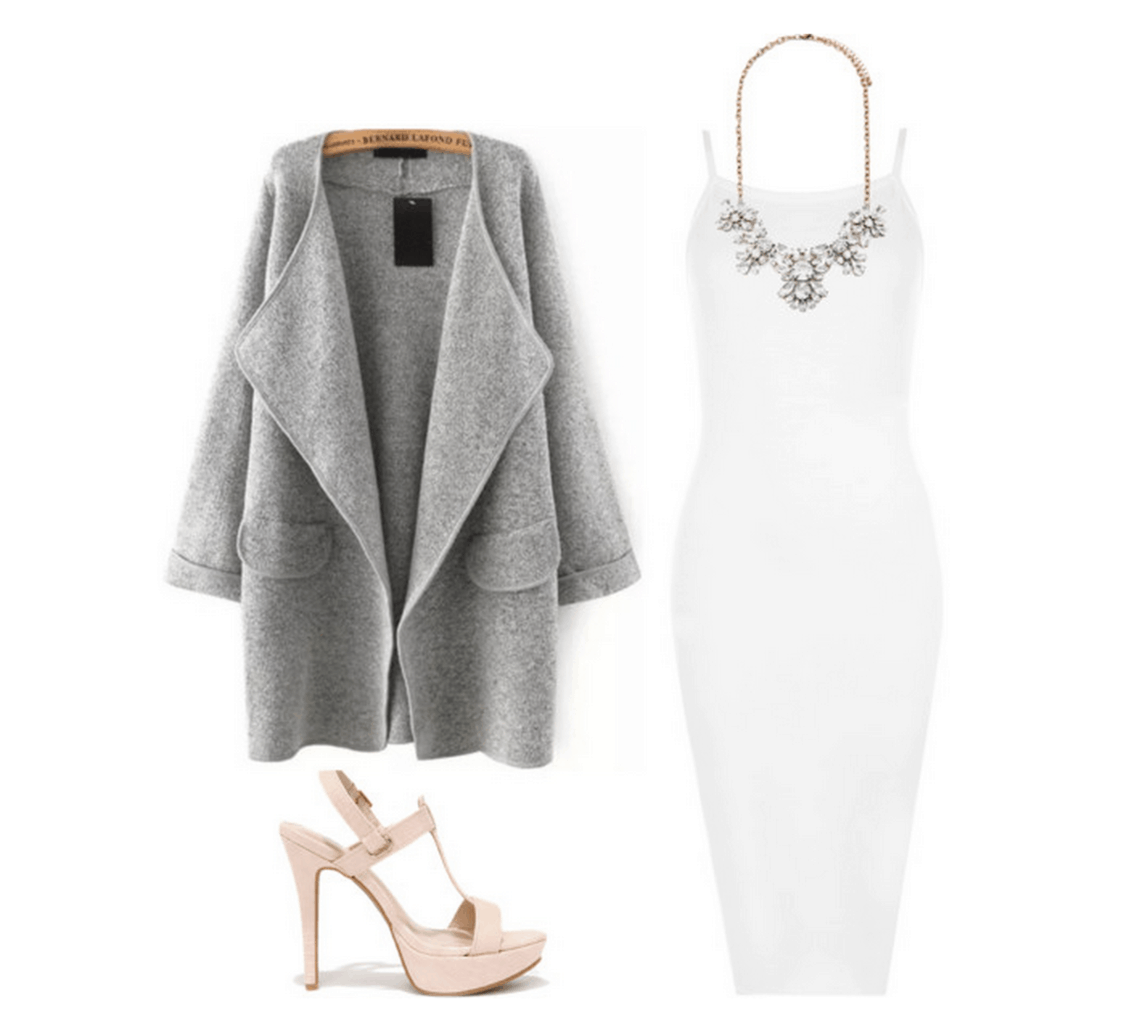 Products: Coat, Heels, Dress, Necklace
Look 2: Sparkle
This is my favorite look from the video. Ellie looks fab in a dazzling beaded dress and a huge statement necklace. It screams Vegas in the best possible way.
Accessorize with an eye-catching gold clutch to add pop to your sparkling ensemble. This look is perfect for any fancy occasion where you feel like leaving a little bit of sparkle.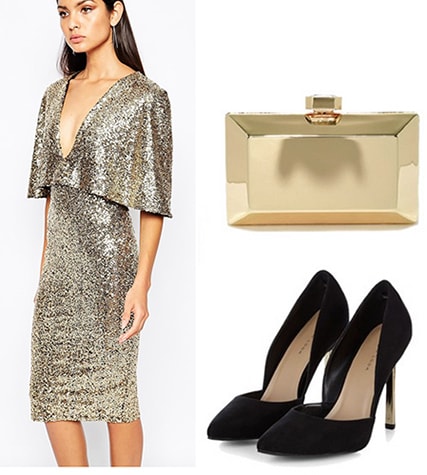 Products: Dress, heels, clutch
Look 3: Desert Chic
Who says you can't be comfy while tearing up the town? A weathered denim jacket is perfect for staying warm while looking ultra cool. Pair it with some riding boots, and a printed poncho (which can be worn as an oversized scarf) to add a boho twist to your outfit.
Layering necklaces helps to dress up the outfit, and a pair of cutoffs is effortlessly grungy.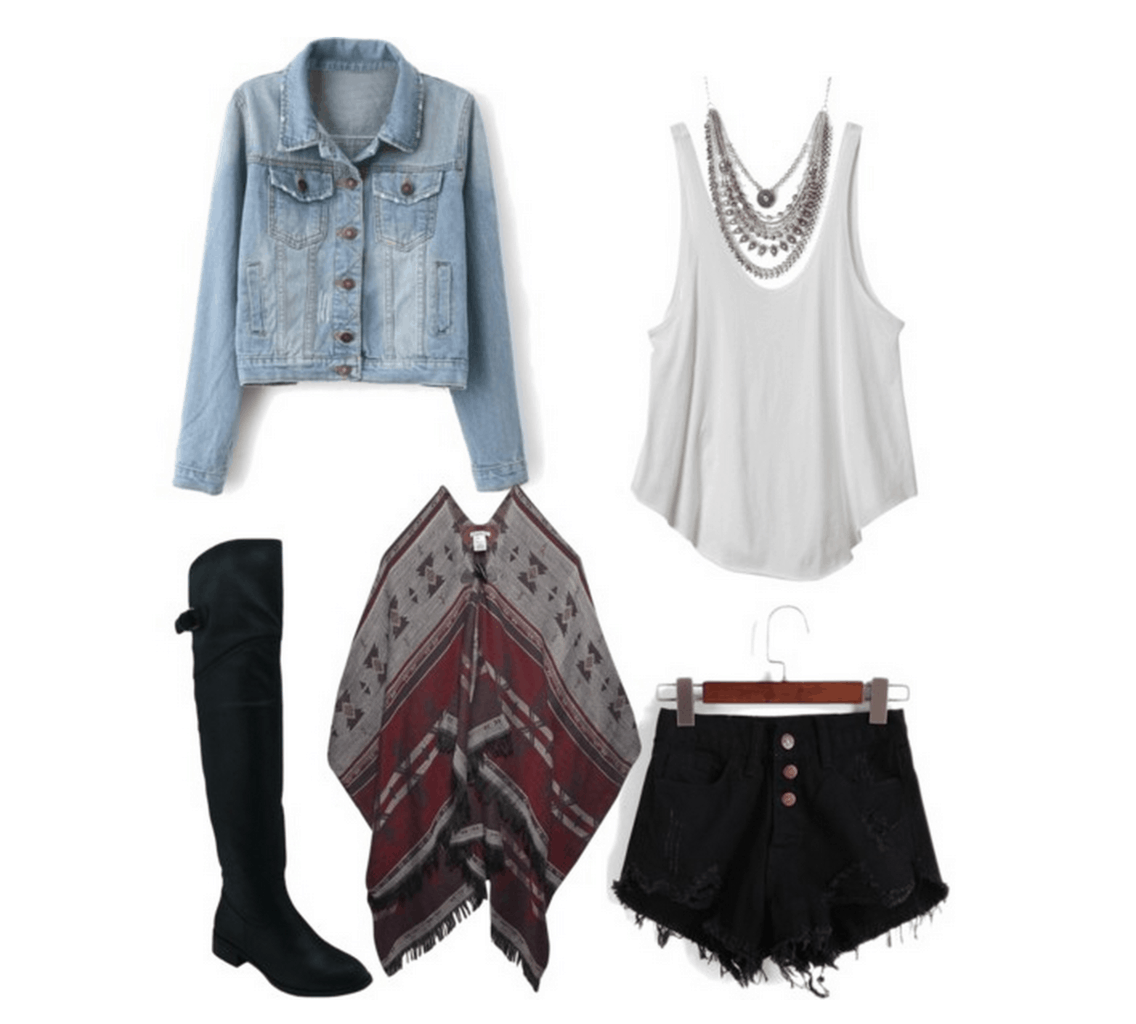 Products: Jacket, boots, poncho/scarf, shorts, tank, necklace
Look 4: Cute Cami Dress
Creams and neutral tones can be worn any time of the year – really, they go with anything and everything. This basic dress can be dressed up with layered necklaces for a night out, or can be worn with a jacket and a scarf to class.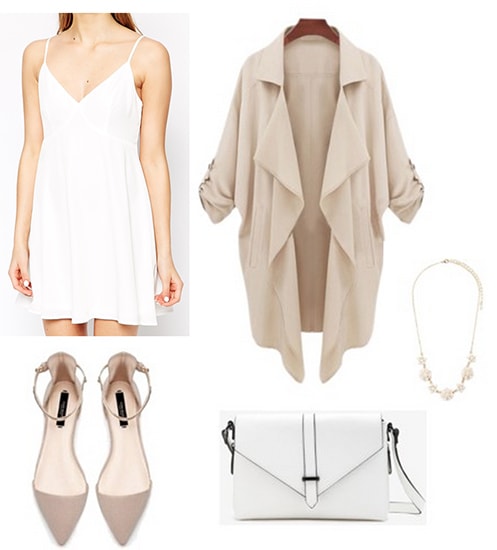 Products: Dress, necklace, flats, jacket, purse
Look 5: Edgy Western
Reminding us that Vegas is, after all, in the desert, Ellie showcases ripped cutoffs and flowy tops in the cutest way possible.
This outfit is the perfect mix of edgy and western vibes. The ripped jeans, fringed bag, and suede booties are perfect for romping through the desert, but they look even better with a modern leather jacket and crop top.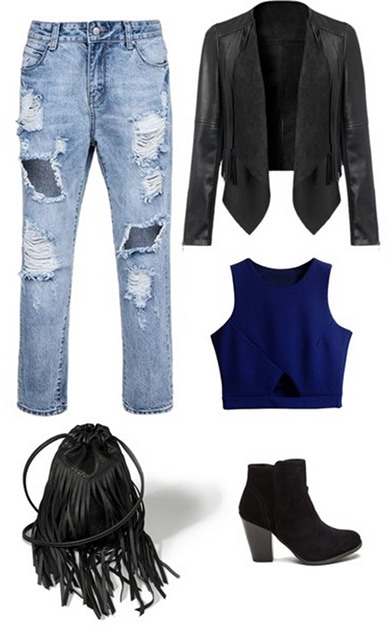 Products: Jeans, jacket, top, bag, boots
What do you think?
What do you think? Which outfit from the video is your fave? What do you think of the video and Ellie Goulding's new music? Are you excited for her new album? Let us know in the comments below!