This post may contain affiliate links, which means we may receive a commission if you purchase through our links. Please
read our full disclosure here
.
The Met Gala is one of my favorite events out of the entire year. I love it so much because all my favorite celebrities are in one place and I get to see a bunch of new, fun creations from the top designers in the world. What could be better?
The celebrities always look extra amazing at this event, so the fashion inspiration is plentiful. We already did a post on how to incorporate this year's Camp theme into your wardrobe, so today I'm showing you some outfits inspired by specific looks from the gala. And this time, the outfits are not camp.
Without further ado, here are five outfits inspired by the red carpet looks at the 2019 Met Gala.
Orange Fever Inspired by Kendall Jenner: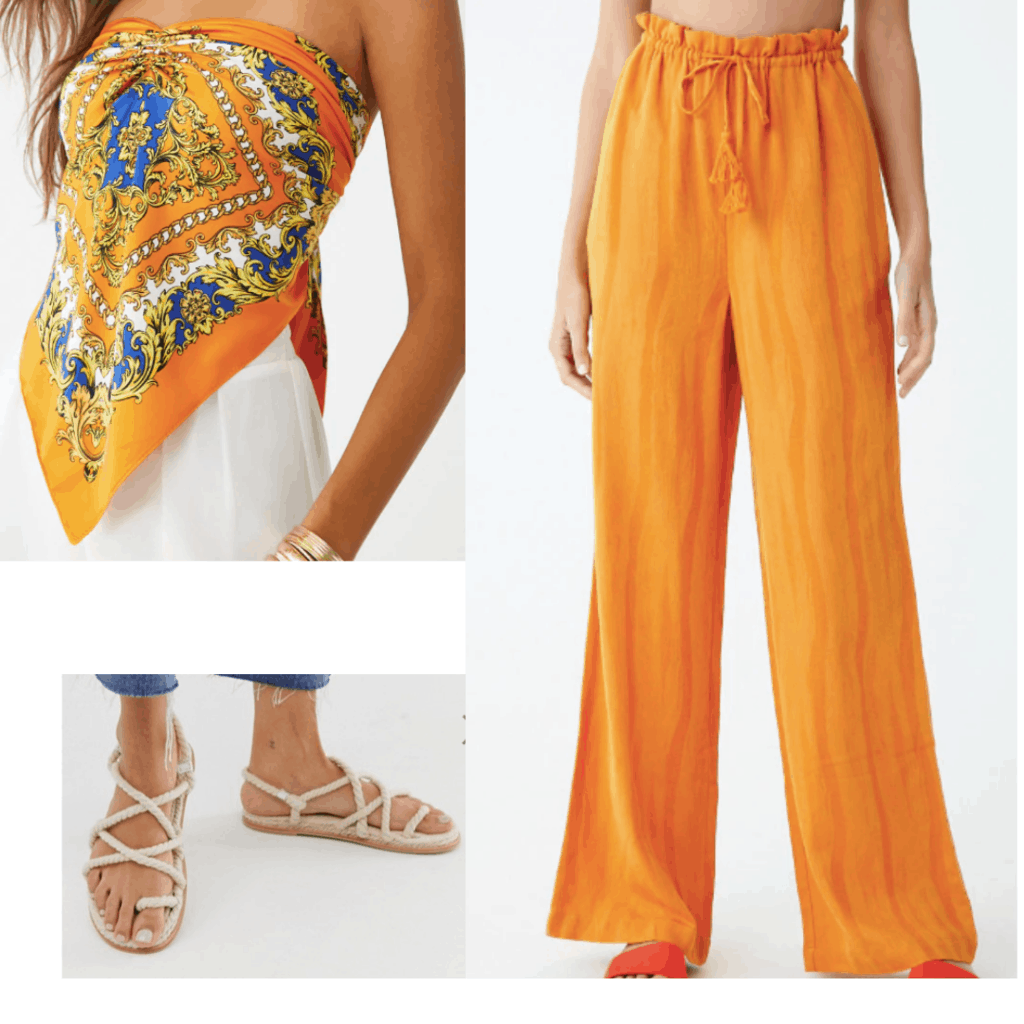 Products: Shirt – Forever 21, Pants – Forever 21, Shoes – ASOS
Kendall Jenner looked absolutely STUNNING at the gala.
Orange is not a color that many people wear, but Kendall made it look so amazing. After seeing her wearing this dress I wanted to wear an orange outfit immediately.
To copy Kendall's look in a more wearable way, I found this combo: I thought this top and pants paired well together. I love how the outfit is monochrome! It makes for a perfect summer outfit.
Pretty in Pink Inspired by Naomi Campbell: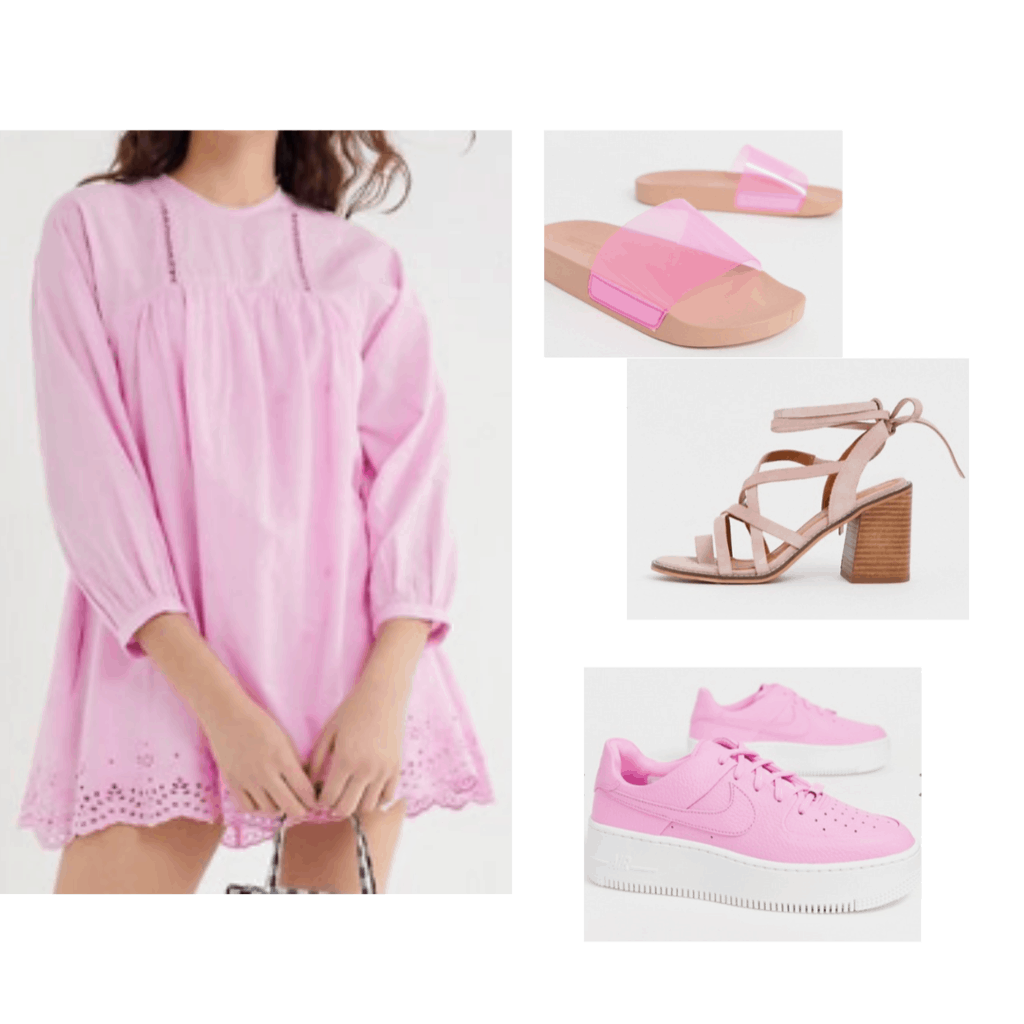 Products: Dress – Urban Outfitters, Sneakers – ASOS, Heels – ASOS, Sandals – ASOS
Naomi Campbell is such an icon and I loved her look at the Gala! She strutted the feathers and I was so for it.
To copy Naomi's look, I created an outfit centered around this gorgeous shade of pink. I think this color is stunning and a beautiful spring and summer mood.
For this outfit, I went with a pink babydoll dress and picked 3 shoes to go with it. I wanted to stick with Naomi's theme of all pink so, I thought the sneakers were perfect.
Depending on your style, any of these shoes could work!
Classic White Inspired by Lily Collins: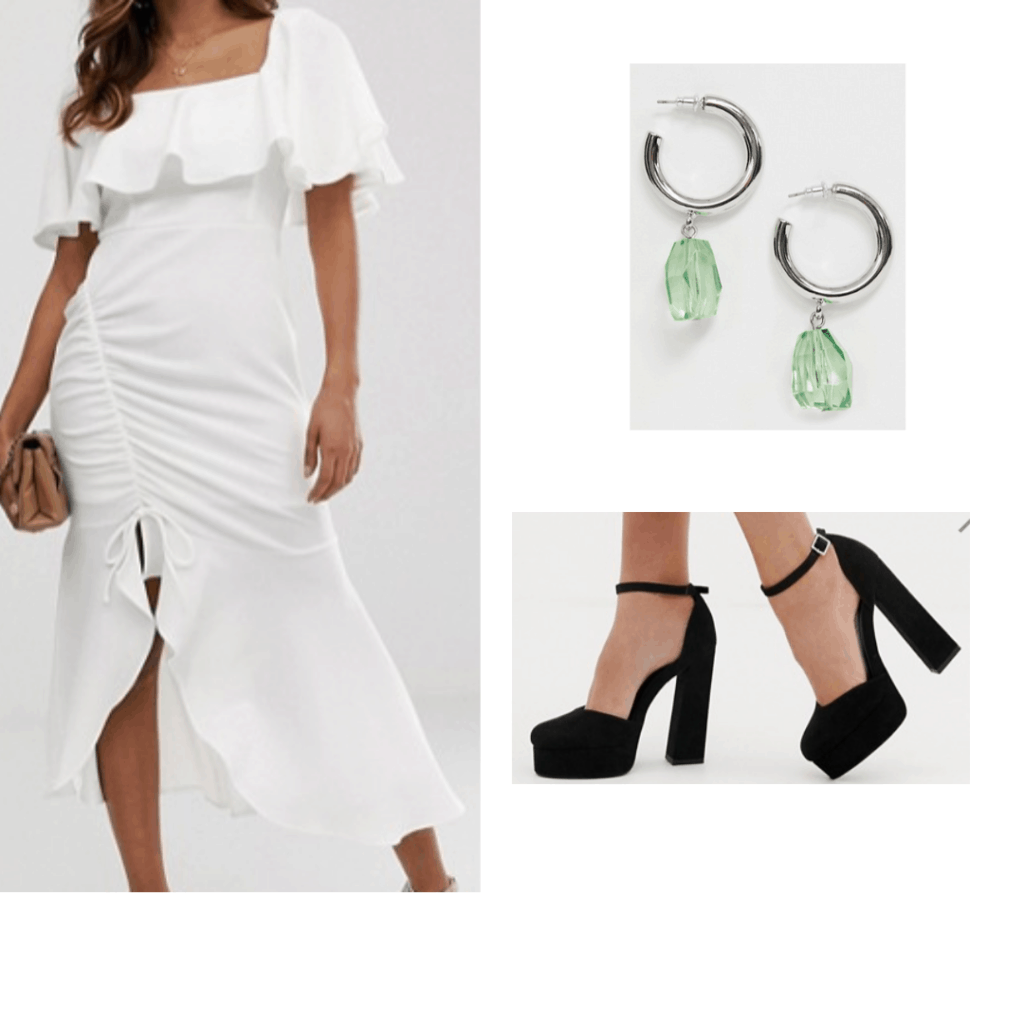 Products: Dress – ASOS, Shoes – ASOS, Earrings – ASOS
Lily Collins is beautiful and I loved her Met look. She was definitely Camp and she really did a great job of channeling '60s and '70s vibes.
For this outfit, I chose another white dress that had ruffles and puffy sleeves. I then added black heels that are similar to the heels Collins wore. I finished with green earrings to bring in a hint of Lily's emerald accessories.
Cheetalicious Inspired by Adwoa Aboah: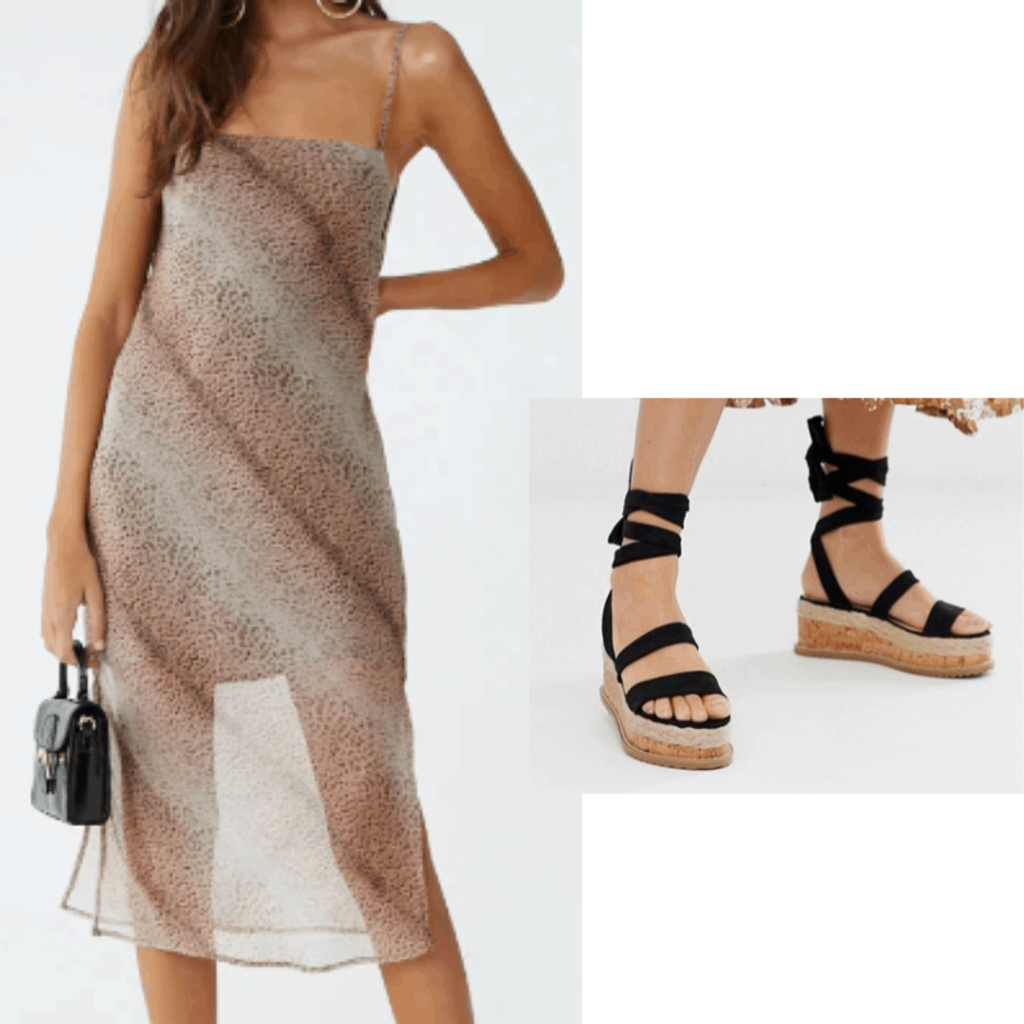 Products: Dress – Forever 21, Shoes – ASOS
This Met outfit was one that I would wear out right now. Cheetah print has been everywhere over these past 2 years and I love it.
I love the dress that I chose for this outfit. It has a super lightweight look that's perfect for summer, plus it has a back detail that is to-die-for.
Flower Garden Inspired by Josephine Skriver: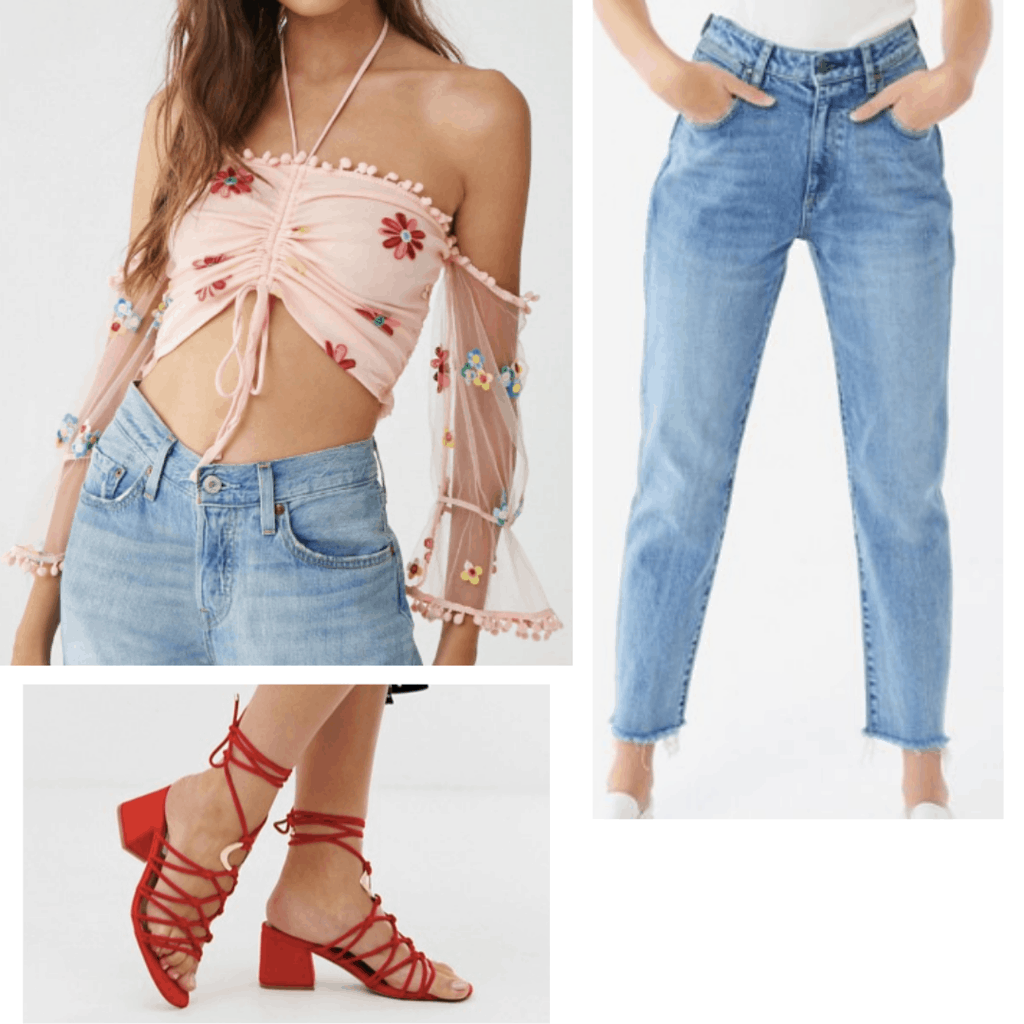 Products: Shirt – Forever 21, Jeans – Urban Outfitters, Shoes – ASOS
This Met Gala dress was another one of my favorites. It's so incredibly beautiful and crafted perfectly. This is something I would want to wear at the Met.
The shirt I picked for this outfit resembles the embroidered flowers on the gown. It has all the summer vibes and I love it.
Which Met Gala outfit was your favorite?
Would you wear any of these outfits? Let me know in the comments below!