Do you ever have those days where you have to dress for three very different activities? You have class in the morning, meetings or work in the afternoon, and a date that night, but you don't have time to come up with THREE different outfits!
It's hard enough to leave the house satisfied planning only ONE outfit, let alone three! So here are some tips for switching up one pretty floral dress for three totally different occasions!
#1: Outfit for Class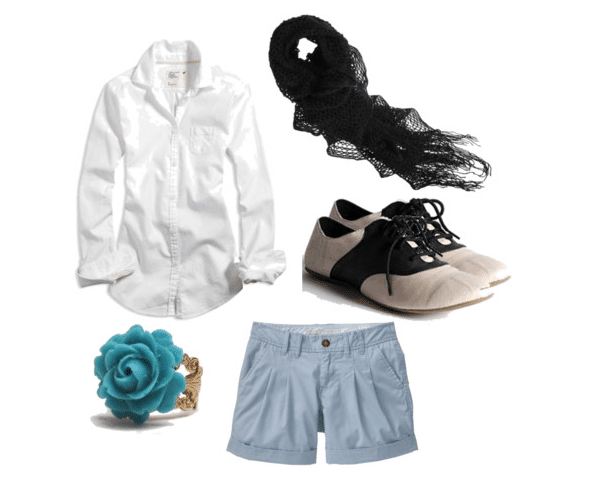 Product Information: Fun Floral Dress, American Eagle. Messenger bag, Aeropostale. Lace up sneakers, Topshop. Long Sleeve crew neck, Dorothy Perkins. Brown Cardigan, Peacocks.
First off, I love this American Eagle dress – I have had my eye on it for a while and it has finally moved into the clearance section of the American Eagle website. So if you want it for yourself, cruise on over to the American Eagle website fast!
For class, I would wear this dress over a comfy long-sleeved tee with a nice cardigan on top, paired with some sneakers and my favorite messenger bag. Age appropriate and not too fussy (there is nothing worse than worrying if your outfit is getting rumpled while sitting in class!), this is a great, colorful outfit for a fall day.
If it's a bit nippier where you are, you can throw your favorite coat on top of the cardigan, plus some tights and boots for a warm, yet still adorable, look.
#2: Outfit for Meetings or Work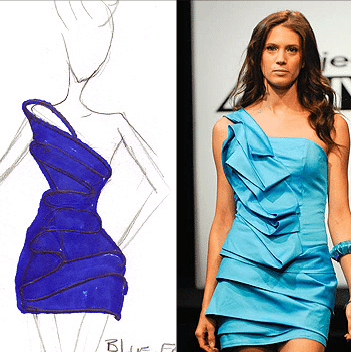 Product Information: Horizontal Ribbed Trim Jacket, Forever 21. Bow Front Flats and Pocket Detail Bag, Yes Style.
I kept the color scheme of this outfit very similar to the first, so it won't be hard to switch pieces in a flash!
I would keep the long sleeve red top on underneath the dress, but trade your cardigan for a nice jacket. I'd also swap the messenger bag for a purse to carry your work essentials. Throw on some cute flats and you are good to go! Of course, you could also throw on some leggings or tights if it is chillier where you are!
#3: Outfit for a Date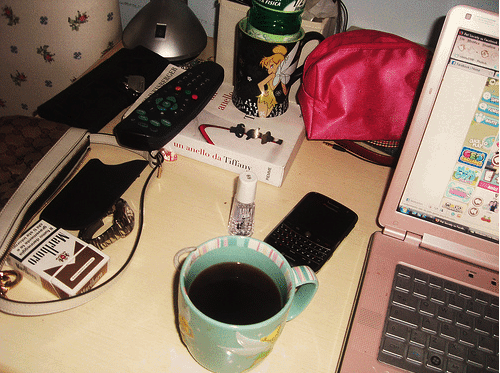 Product Information: Ombre Scarf, blnts.com. White Satin Clutch, Monsoon. Brown and Teal Pumps, Piperlime. Cardigan, Peacocks.
This would be a great outfit for going to see a movie with a certain someone or even just with friends.
To switch your look from work to date night, throw on a brightly colored cardigan to match the dress and add a nice scarf to provide some visual detail, before finishing off the outfit with some complementary (but not necessarily matching!) pumps.
Mix & Match Pieces = Outfit Options
For all these outfits, you could definitely mix and match pieces: keep the messenger bag for going to work, add the red cardigan for class, or wear the brown coat for a date.
The options are endless, but the idea is to have pieces that can work with just about everything in a color scheme that looks great on you! I didn't include jewelry in any of these outfits, but I could definitely see a cute pendant necklace with the first outfit, a nice set of chandelier earrings with the second, and a beautiful set of bangles with the third.
Speak Up!
What do you think? Do you ever find yourself debating changing clothes for different times of the day? How do you carry one piece of an outfit (a dress, your favorite jeans, or that comfy sweater) through an entire day?
Let me know in the comments – I love to hear from you guys!