This post may contain affiliate links, which means we may receive a commission if you purchase through our links. Please
read our full disclosure here
.
Editor's Note: Since we've covered study abroad fashion and packing tips for the ladies almost to death, we thought it'd only be fair to cover travel style for our male readers as well! Below, Peter has tips for guys on packing light for study abroad. Share them with a guy in your life – he'll appreciate it!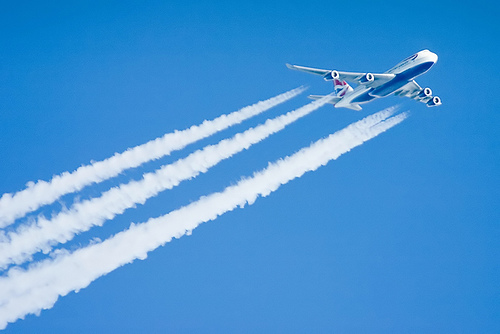 On Tuesday, August 24th, I boarded a mid-afternoon flight bound for Beijing, China. I bid farewell to my loved ones, departed from these great United States, and prepared for a 4 month adventure. My exit was bittersweet, but alas, I will return!
However, I did not leave for China empty-handed. I brought an open mind, the swagger of a college kid, and a boatload of clothing. Yes, I found packing light for study abroad challenging. After all, how do you maintain your personal style with limited space AND without sacrificing functionality? To be honest, I have yet to find the answer to this question. But, I have come to a couple of conclusions. Packing for study abroad is about creating options, making the most out of what little you have, and preparing for unexpected situations.
Adventure on a Budget: Becoming the Jacques Cousteau of Your Closet
About a month back, I read an interesting article in the New York Times about Six Items or Less, an experiment in budget fashion. For the month of June, people across the world pledged to wear only six items of clothing for 30 days! Though duplicates of the items were allowed for laundry purposes, the task seemed near impossible.
Over the past few weeks, though, I have tried to piece together how I could incorporate the Six Items or Less challenge into my abroad experience. Because of weather conditions and work obligations, there was no way that I could go 4 months with only 6 items of clothing. But, I realized that I could make a lot of outfits with a few classic items.
So, below, I've detailed my attempt at budget fashion: Three core items, three outfits, three unique situations. Pass these tips along and the guy you love will be packing light everywhere he goes.
The Core Items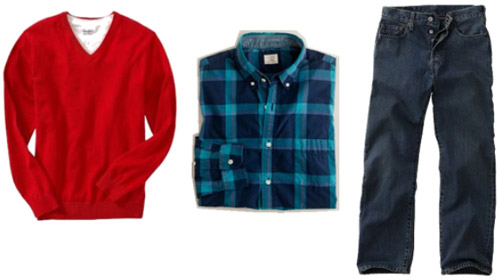 Products: Sweater – Old Navy, Shirt – J.Crew, Jeans – Levis
I love simple clothing. Manufactured wear and tear, shiny buttons, and big name teen brands have never caught my attention. Basically, I feel like your shirt should never precede you; your actions should define you. With that in mind, I tried to pack classic, conservative clothes for abroad. After all, there is no need to be running around Beijing with a humor tee on.
The best weapons in a man's arsenal are his tried-and-true favorites. For me, nothing says "comfort" like a pair of jeans, a button front shirt, and a cotton sweater. Aside from their comfort, these items are great because they complement each other AND work well as individual pieces. Given almost any situation, spare a wedding reception or job interview, you can get away with wearing a combination of these items.
Look 1: Back to School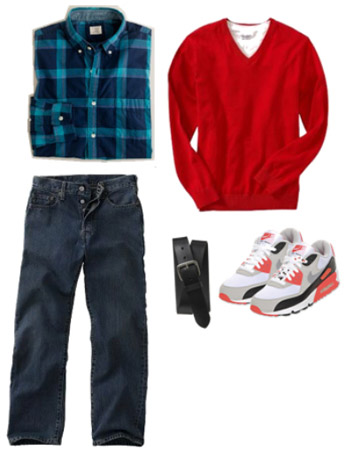 Products: Sneakers – Finish Line, Belt – Old Navy
Dressing for the first day of school is stressful, but factor in a foreign country and you've got yourself some trouble. So my first tip is simple: be prepared for anything.
The outfit above doesn't take much planning or thought, but it does work well in many situations. Because of the sweater there is an air of formality, however the plaid pattern of the button front shirt balances this formality out. The sneakers also make the outfit less formal. More importantly, though, they serve a practical purpose: Comfortable shoes are a must while traveling abroad, and Air Max 90's are built for sustained walking.
Thus, though the outfit looks simple, it is complex in application. While it serves as a perfect first day of class outfit, it is also well-suited for going out or just exploring while abroad.
Look 2: Singing in the Rain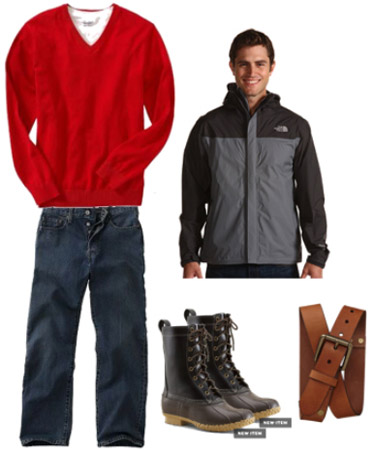 Products: Boots – L.L. Bean, Rain Jacket – The North Face, Belt – Old Navy
It's a fact of nature: During your tenure abroad, it is going to rain. So while you are packing, you should keep this in mind: weather is inevitable, but poor planning is your own fault.
Though I hate the rain, I do love boots. I am not sure why (chalk it up to the rugged appeal they give you) but when given the opportunity, I throw on my all weather boots without hesitation. So, when I purchased a pair of Bean boots last week, I was pumped. Having worn them around these past couple of days, I can honestly say they were worth the money: They're very comfortable, keep the water out great, and are also pretty lightweight. All around, I highly recommend them.
But what good are rain boots without a solid rain jacket? When it comes to the all-important rain coat, I suggest going for something light and easily rolled into a backpack. Also, go muted in terms of color. Your rain jacket should go with everything you own, because clouds don't care what your outfit looks like.
Look 3: Night Out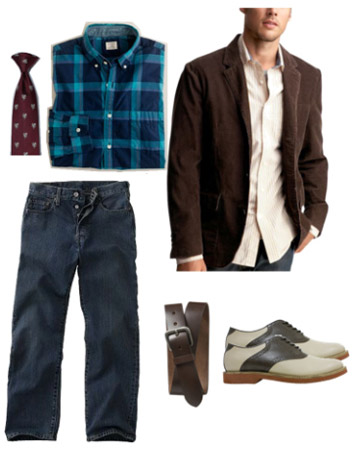 Products: Blazer – Gap, Shoes – Bass, Belt – Old Navy, Tie – Brooks Brothers
Though my mother probably wouldn't be happy to hear this, one of the things I'm most excited to do while abroad is go out. I am a pretty social guy, and the prospect of mingling in a foreign country is already getting my blood flowing. But, I am also aware that I won't have the comfort of my closet when I am getting ready to hit the town in Beijing. So, I decided to bring one or two key semi-formal pieces of clothing to spice up my casual wear. The tip here is straightforward: pack a jacket, but don't pack a suit.
Unless you are going abroad strictly for business, you probably don't need to fatten your suitcase with stuffy office wear. If you plan on wearing a jacket when you go out, pack one that is a little unique and off the beaten path. Above, I picked out a brown corduroy blazer. I still haven't decided if I love corduroy, but I do like the idea of using it as a fabric between dressy and sloppy.
As far as shoes are concerned, (and unless you're Kanye West), you don't want to go out somewhere nice in a pair of sneakers. Ever. When you are abroad, you are already going to stick out, but don't perpetuate stereotypes by being the bro king of the bar, running around in his Nike's. Go for something classically designed like the Saddle shoe. It looks awesome with jeans and is making a huge comeback internationally as a trendy piece of menswear.
P.S. A tie is always optional.
What do you think?
Were these tips helpful for you (or the guy in your life)? What is your strategy for packing? Are there any essential items you think every guy should bring with him abroad? Leave me some feedback, I like knowing that my readers exist!