They're back! Harem pants were a popular trend about ten years ago (we covered them a lot in the early years of CF!), and we're just now seeing them start creeping back into stores. We're into this look, and today we're showing you how to wear it — before it starts showing up on every influencer in town.

For those of you who aren't familiar with harem pants, they are loose-fitting pants, similar to joggers but different material and meant to look more dressed up than the relaxed, sweatpants-like look. Harem pants can be dressed up or dressed down and are perfect for any occasion!
Here are two ways to style them today:
Harem Pants – Class Outfit: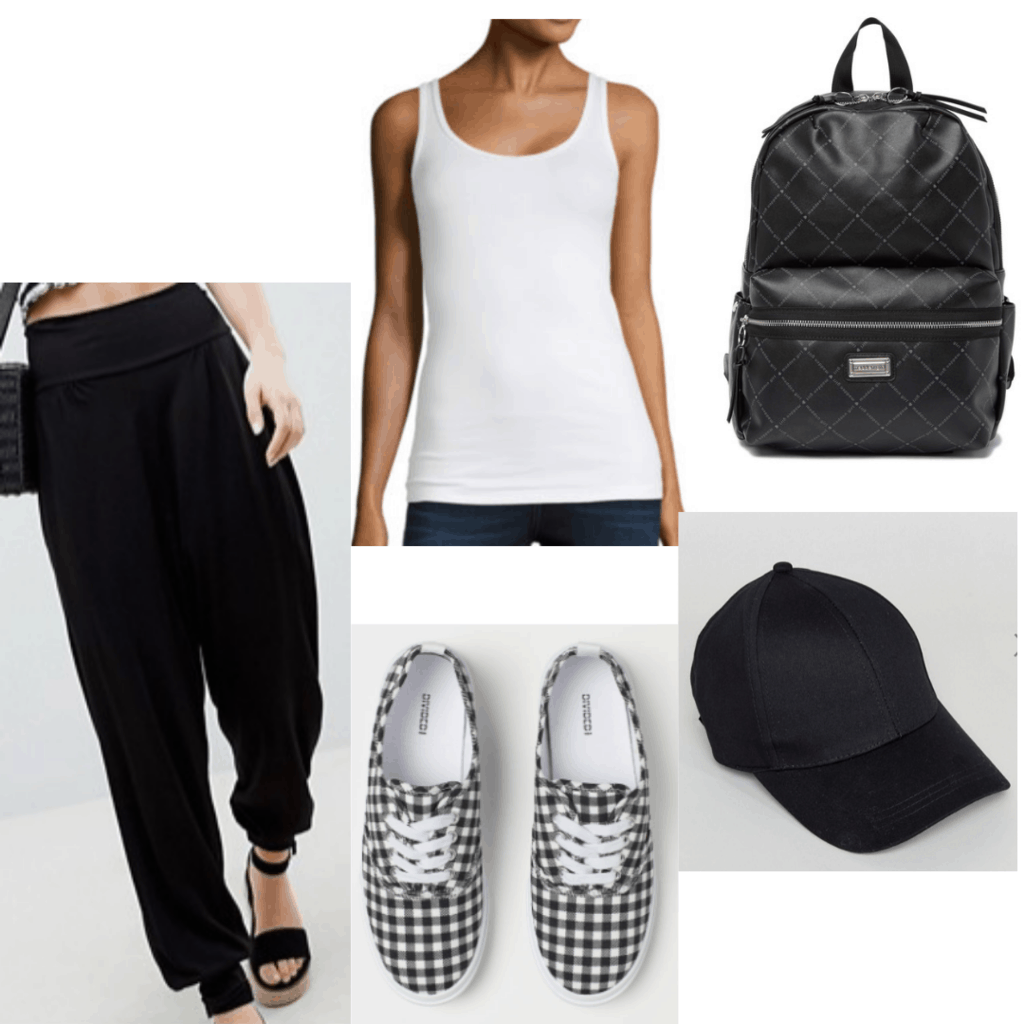 Products: Harem pants – ASOS, Sleeveless Top – JCPenney, Sneakers – H&M, Cap – ASOS, Backpack – Nordstrom Rack.

Harem pants are perfect for class because of their comfort and versatility. These basic black harem pants are the perfect way to try the trend because you can style them just like your favorite basic joggers. So easy!

You're most likely nearing finals week and of course, it is important to be comfortable while you navigate such a stressful time. With that in mind, pair your harem pants with a basic sleeveless top and tuck it in your pants. You'll feel comfortable and ready to tackle your exams.

Then, pair this outfit up with sneakers so that you can walk from class to class with no problems. These ones will go perfect with your outfit and plus, they're so cute!

Some people want to be more relaxed when they take their finals, so we recommend pairing this outfit with a baseball cap. If you don't feel like doing your hair, your cap can cover that up or you can just leave your hair in a ponytail and still wear your cap.

Complete this outfit with your school backpack. It doesn't have to be a big one, just big enough to carry your essentials.


Harem Pants – Night Outfit: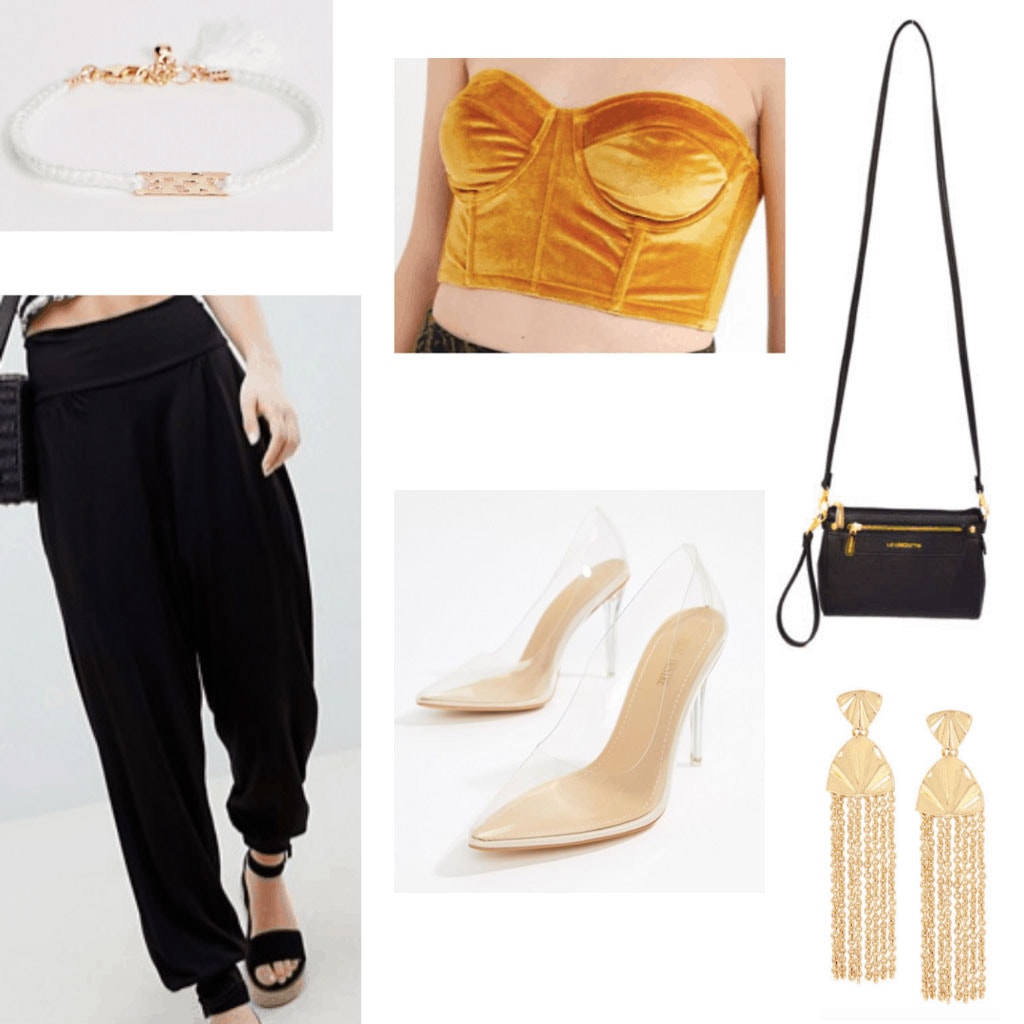 Products: Harem Pants – ASOS, Bustier – Urban Outfitters, Earrings – JCPenney, Bracelet – ASOS, Purse – JCPenney, Heels – Public Desire.

Now, how do you style harem pants for a night out? It's actually insanely easy. The key is something tight up top to balance all the fabric the pants have going on.

For this look, I paired the harem pants with a statement-making velvet bustier. It's revealing, yes, but you're pairing it with slouchy pants, which make it look more balanced. This top is perfect for clubbing, going to the bar or just a night out in general.

Accessory-wise, I love these dangling earrings and pretty bracelet. You don't have to go crazy, but a little sparkle is always a good thing.

Finally, grab a cute shoulder bag and wear some perspex pumps for a minimal, Instagram-girl type of vibe. You're all set for a fun night out!

Yay or Nay?

How do you feel about harem pants? Do you remember when we were posting about them almost ten years ago? (If so, you are an OG reader and we love you!) Let us know in the comments about how you'd style them.