This post may contain affiliate links, which means we may receive a commission if you purchase through our links. Please
read our full disclosure here
.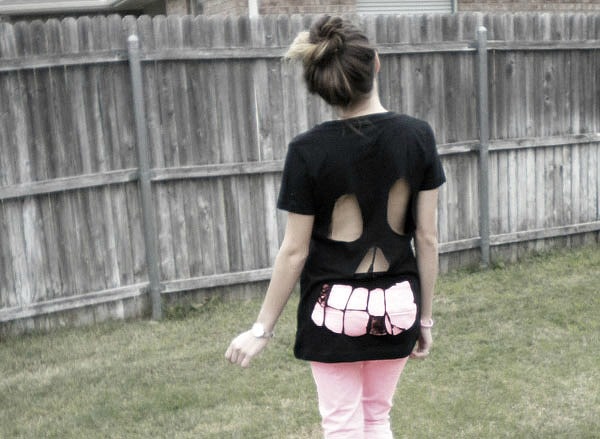 Every Halloween, I always want to dress up without "dressing up", especially since I'm usually out doing things where being in costume would not be appropriate.
In an effort to recycle another old t-shirt into something new (see past tutorials on making an inverted dye tee shirt, painted galaxy tee, and screen print college tee), I decided to make a skull cutout tee shirt. This is any easy way to turn an old t-shirt into something that is "Halloween-ish" without being a costume.
What you'll need:
How to: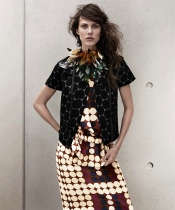 1. Lay out your t-shirt, making sure it's flat. Using chalk (or a fabric marker if you're using a different colored t-shirt), outline your skull's face. Don't try to make it too perfect; just make the basic outline of the eyes, nose, and mouth. Leave a few "strings" in the eye and nose holes.
2. Pinching your shirt, cut through the top layer. Make sure you don't cut through both layers! Don't worry about the edges being even. This shirt has an edgier vibe, so you can get away with some messiness. Continue cutting along the outline you made.
3. To add another effect to the shirt, you can try shredding parts. Do this by cutting a horizontal line below the section you want shredded. Begin pulling on the edge of the fabric so that the strings come out. The strings will become unraveled and leave a shredded effect. You can do this for parts of the nose and some of the teeth.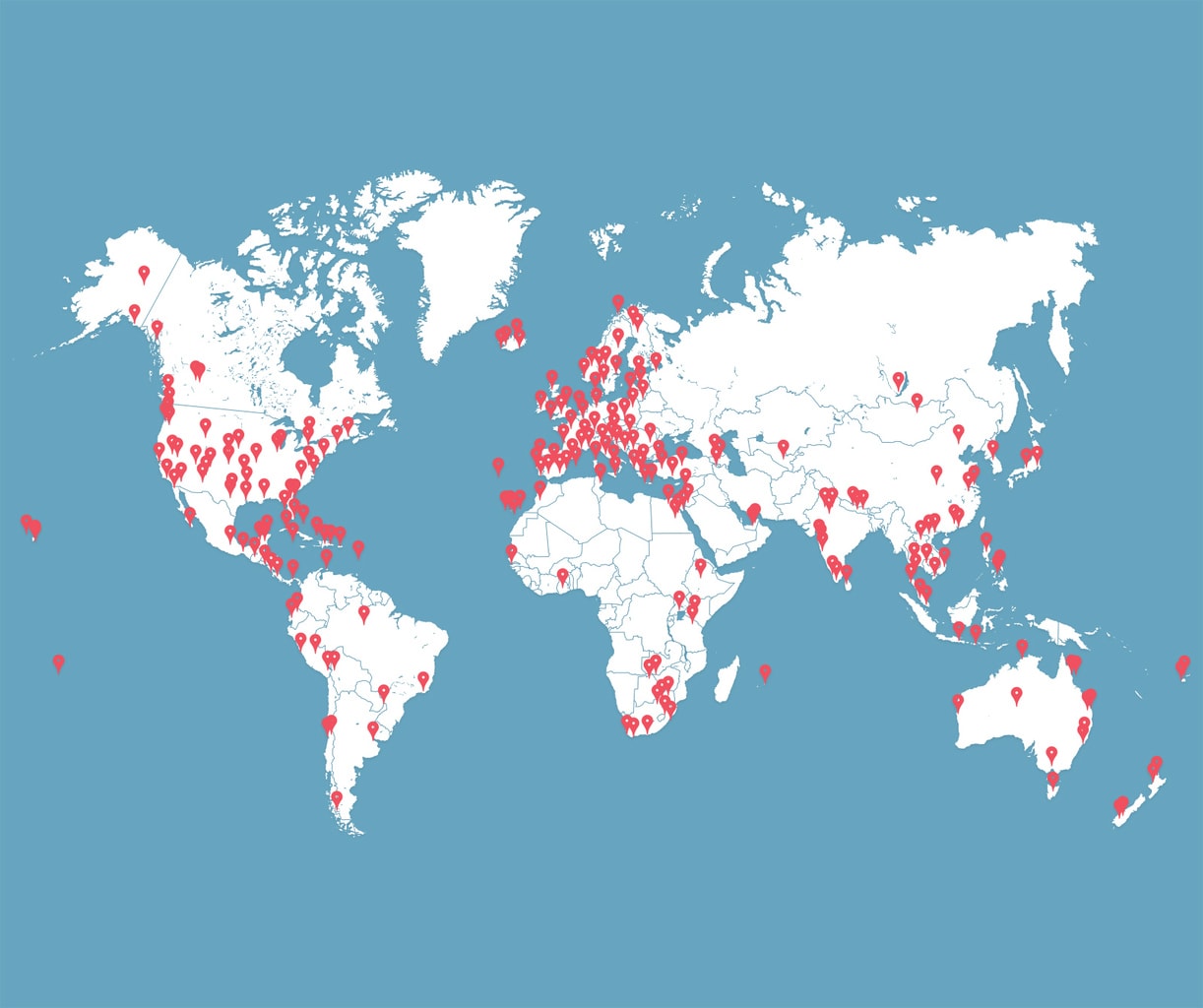 4. When you cut the teeth or any section that is going to be very thin once cut, be very careful to not cut the fabric too thin. Some of mine ripped after I wore my shirt because I cut them too thin. To help prevent this, you can also cut any thin sections into a "Y" shape so that the part connecting to the rest of the shirt is slightly wider.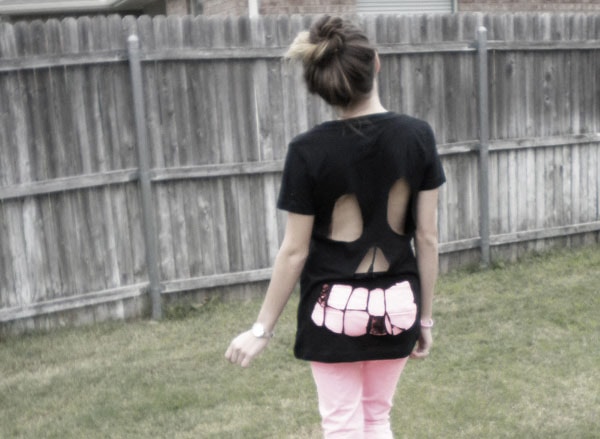 That's all there is to it! When you wear this, I recommend pairing it with a cami or bandeau, or rocking a front-only bra. Although I made my shirt for Halloween, this could be modified and worn anytime for an edgy look.
What do you think?
How do you dress up for Halloween without actually wearing a costume? What will you be wearing on Halloween? Have an amazing idea for a DIY? Tell us in the comments!