This post may contain affiliate links, which means we may receive a commission if you purchase through our links. Please
read our full disclosure here
.
For more than a decade, Kim Kardashian and her fashion-forward sisters have been in the spotlight. Today, we look to them for beauty tips, interior design ideas, and — of course — fashion inspiration. Given that the girls are so stylish, it's only natural that their kids would grow up to be just as fashion-forward as their famous moms.
Kim has three kids: North, Saint, and Chicago, and has just announced plans for her fourth baby via surrogate. Yay!!
At just 5 1/2 year old, Kim's oldest daughter, North West, can already be seen following in her mother's fashion footsteps. Take this for example:
Having fashion maven Kim Kardashian for a mom naturally means you'll have a killer wardrobe, and this is certainly true for North. But she also seems to express her own style preferences. Below, I'll break down some of North West's outfits and how we can channel them for ourselves. I bet you'll be surprised at how inspiring a five year old's wardrobe can be.
Brightly Colored Two-Piece Sets
Here's an outfit that North wore recently to her brother Saint's Tarzan-themed birthday party. This isn't the first time and it's probably not the last time that we will see North in a two-piece set. This is one of her signature outfits and her pose says it all, she is killing it!
https://www.instagram.com/p/Bq29PIvhrK2
Two-piece sets are a college girl's best friend. You get many outfits in one! Here are a few ideas of affordable two-piece sets that you can try. You can be just like North and wear bright colors or switch it up and try a pattern like the snakeskin one on the right.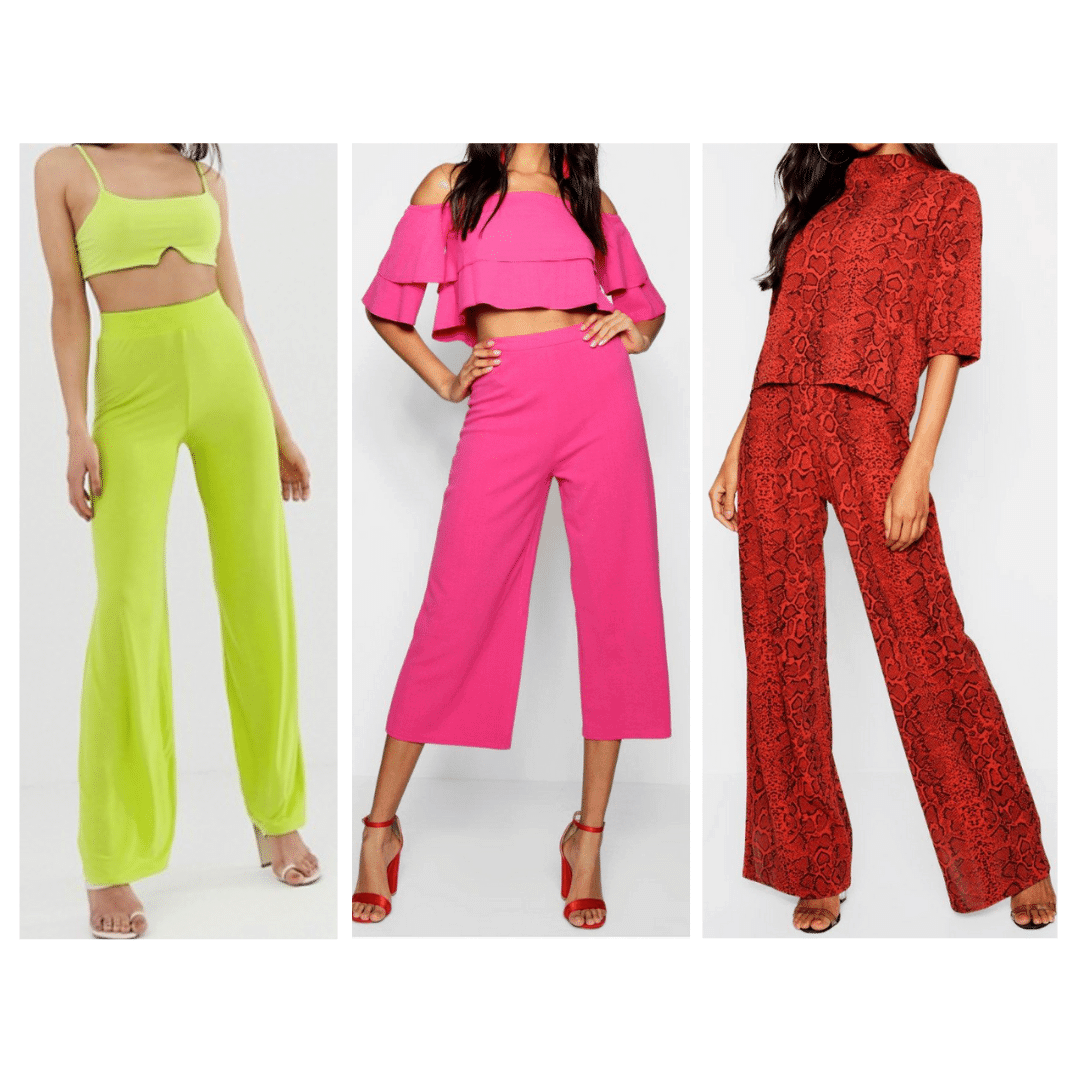 Two Piece sets from left to right: Neon Green Bottoms – Asos, Neon Green Top – Asos, Pink Set – Boohoo, Snake Skin Set – Boohoo
Head to Toe Leather
This is the outfit that North wore in the L.O.L. Surprise fashion show. She looked edgy and cool in a patent leather skirt and jacket! Kim looked so proud of her little runway model.
Here are some fun leather outfits that you can create for yourself that mirror Northy's! As you can tell North loves her accessories, so add these sunglasses to any outfit and you are bound to feel just as cool as she is.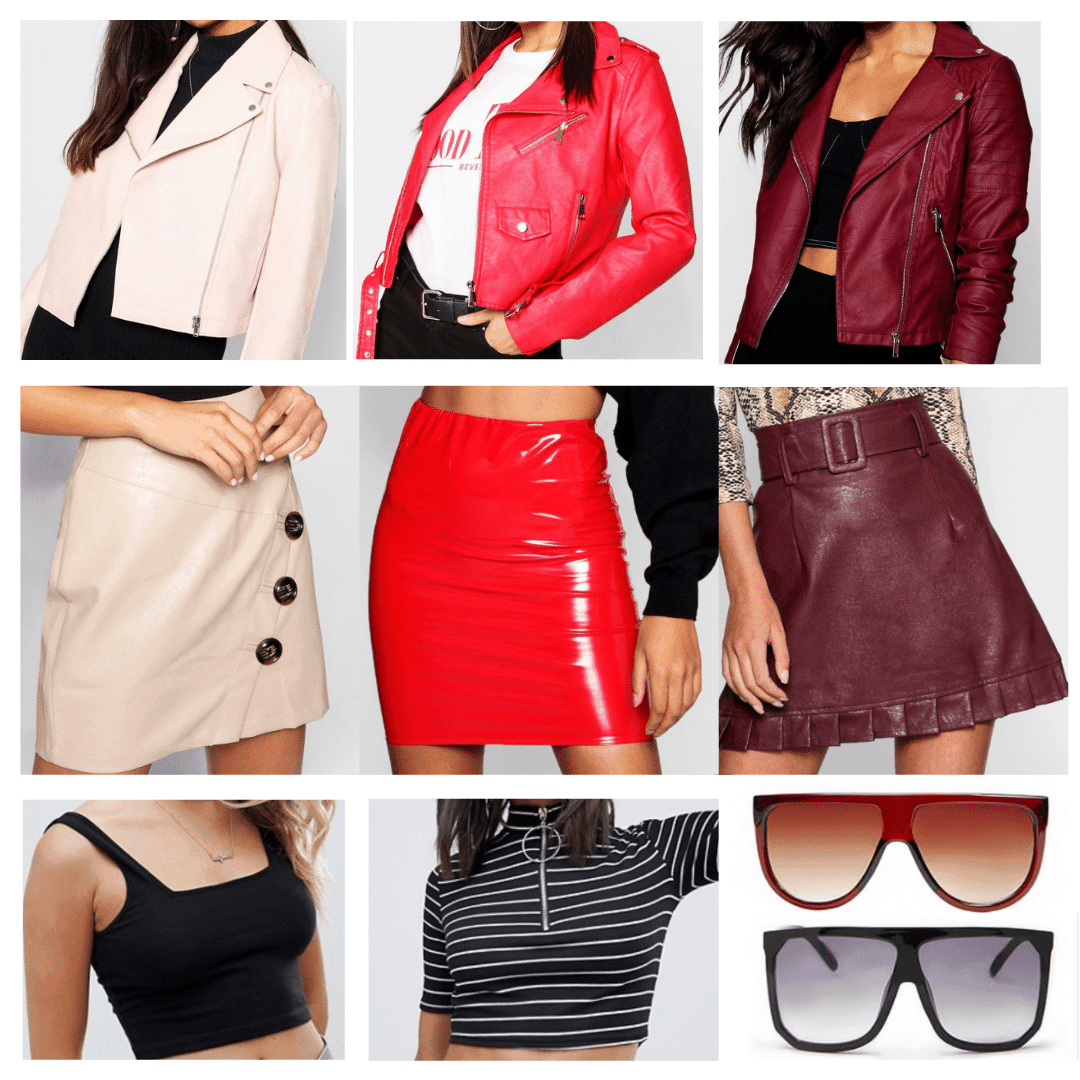 From left to right: Tan Leather Jacket – Boohoo, Tan Leather Skirt – Boohoo, Tank Crop Top – Asos, Red Leather Jacket – Boohoo, Red Leather Skirt – Boohoo, Zipper Crop Top – Asos, Burgundy Leather Jacket – Boohoo, Burgundy Leather Skirt – Boohoo, Brown Sunglasses – Forever 21, Black Sunglasses – Forever 21
Fringe Dresses & Docs
This is the outfit that North wore to her family's Christmas Eve Party. Just look at her Dr. Martens and her bright red lip! North is not afraid to make a statement. This is one look that I would love to replicate at a party!
https://www.instagram.com/p/Br3tfO4Ba_8
These are a few affordable looks that are similar to North's. You too can put together a fringe dress with a pair of biker boots. This style is the perfect amount of fun and flirty mixed with cool and edgy!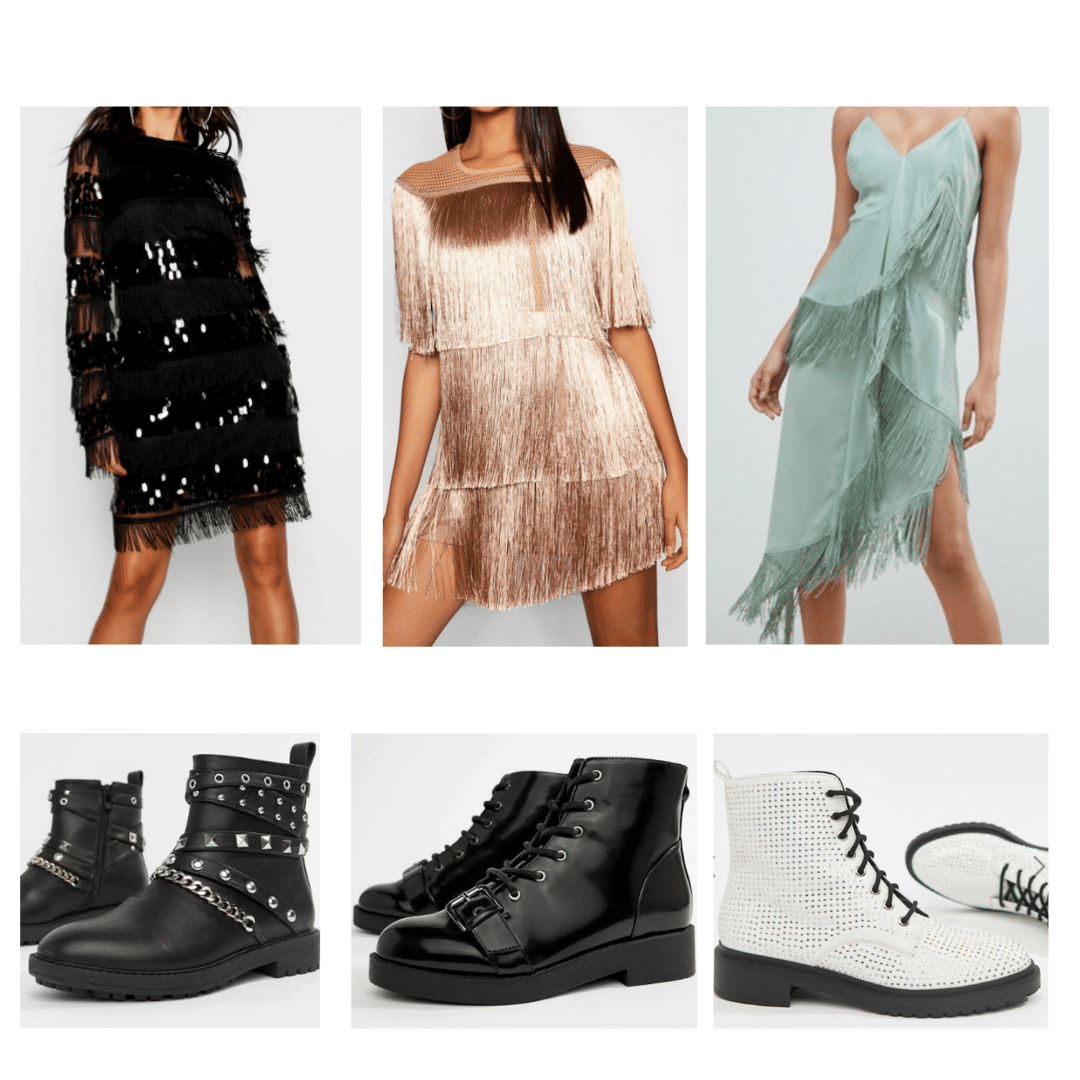 From left to right: Long Sleeve Dress – Boohoo, Studded Biker Boots – Asos, Champagne Dress – Boohoo, Lace-up Boots – Asos, Fringe Midi Dress – Asos, White Biker Boots – Asos
Are you inspired by the coolest celebrity kid around?
North never shies aways from the camera and in these outfits you won't want to either. Give one of these outfit suggestions a try and flash a peace sign, you'll look just as fashionable as North West!
Which of these North West-inspired outfits is your favorite? Leave a comment below!