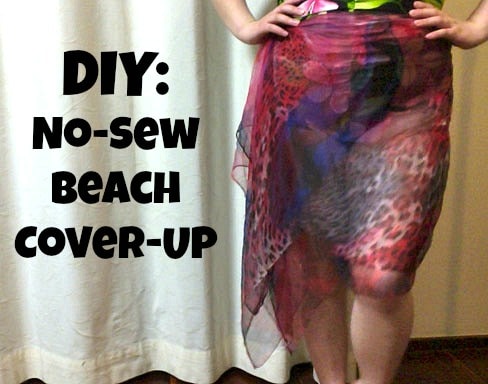 I can't believe I've been creating tutorials for College Fashion for almost a year! In fact, I was originally going to save today's DIY for my one year anniversary here, but a BuzzFeed article featured this old cover-up DIY I did. It got me all jazzed up, and I just couldn't wait!
To commemorate this momentous event, I scoured the city I'm interning in for the perfect silk scarf. As soon as I saw this pink and blue one (a.k.a. College Fashion colors!) I knew it was the one.
I love cover-ups, especially hip wraps. Most of the ways I know how to tie one involves a large bulky knot around the hips, which isn't always the most flattering or comfortable of looks. However, I've created a chic no-sew cover-up that is the opposite of bulky. Read on for the step-by-step tutorial for how to make your own small knotted cover-up.
Materials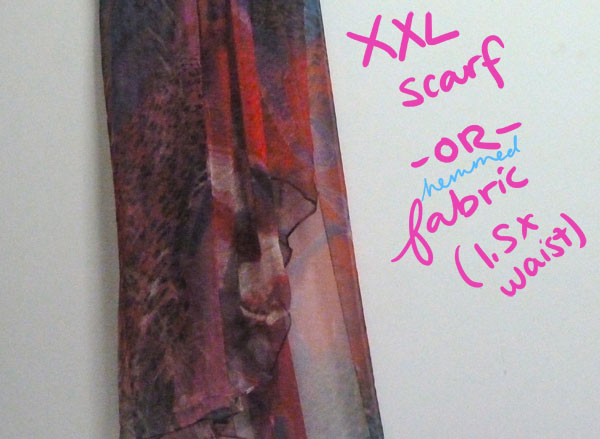 A gigantic, oversized, lightweight scarf. It needs to be at least 1.5 times longer than your waist. If you can't find a huge scarf, buy fabric instead – just be sure to hem all the edges first!
Step One

Fold the top of the scarf down until you get the desired length of your skirt. I opted to perfectly fold it in half, but feel free to fold however much you want; different lengths will create different draping effects!
Step Two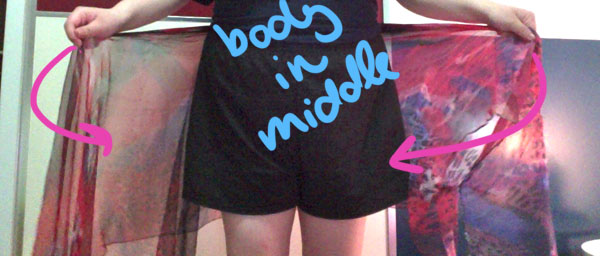 Positioning your body in the middle of the fabric, then fold the fabric around your hips.
Step Three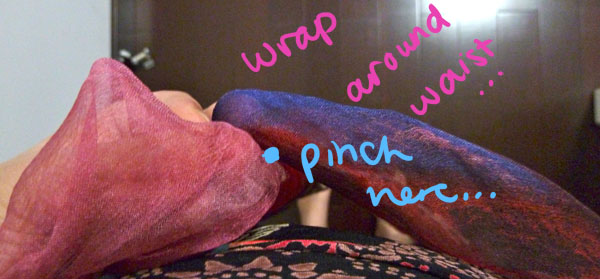 Do not tie the ends of the fabric; this will leave the giant knot I mentioned earlier! There should be an excess draped ends. Find where the fabric perfectly wraps around your hips and move down the fabric several inches, as shown below.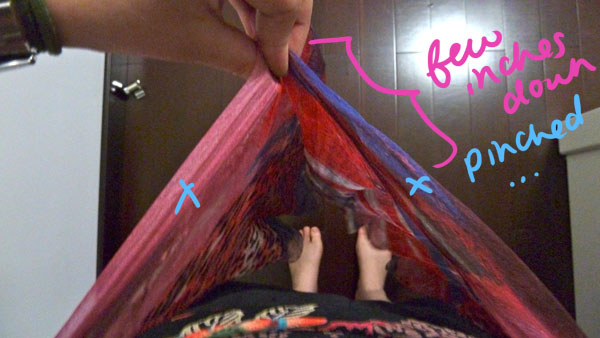 Step Four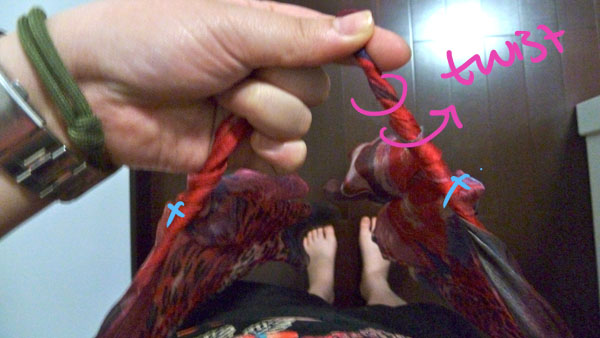 Pinching this point, twist the ends inwards until you have two "strands" of twisted fabric that are long enough to double knot.
Step Five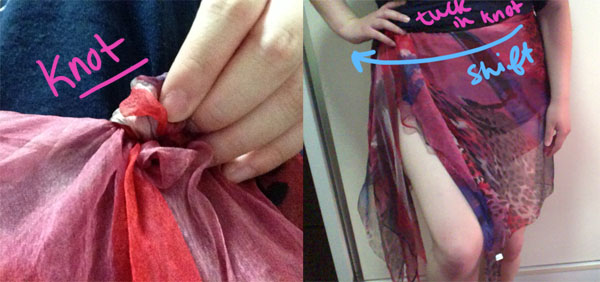 Secure these strands in a double knot. If you did this correctly, you should have pretty little draped ends and a very small knot. Simply tuck in the knot and position the skirt as you please.
I personally love a side slit, so I shifted the skirt so the draped ends fell down one hip. I love the fluttering effect it creates when I walk!
Feedback please:
Are you ready for summer? Do you love cover-ups or do you prefer to bare it all? Would you do this DIY? Are there other DIYs you would like to see the tutorials for? Let me know in the comments!