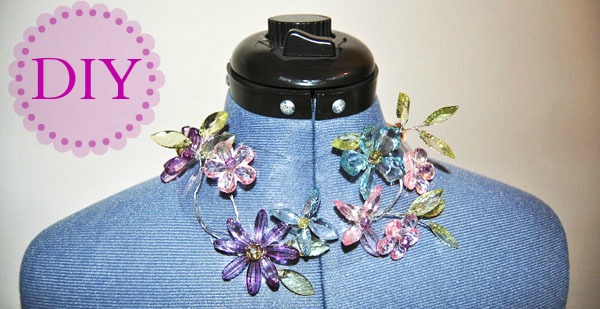 With "blizzaster," the polar vortex, and temperatures colder than Mars', let's just say I am a tad bit fed up by winter, and how it constrains my outfits to giant pile of layers in (unsuccessful) attempt to not freeze my face off.
For today's DIY, I decided I wanted to create a statement necklace that hints at spring weather, while still being something you could wear in winter. Clear collar necklaces have been really big lately, so I wanted to play on that trend as well. Read on to learn how to make your own:
Materials: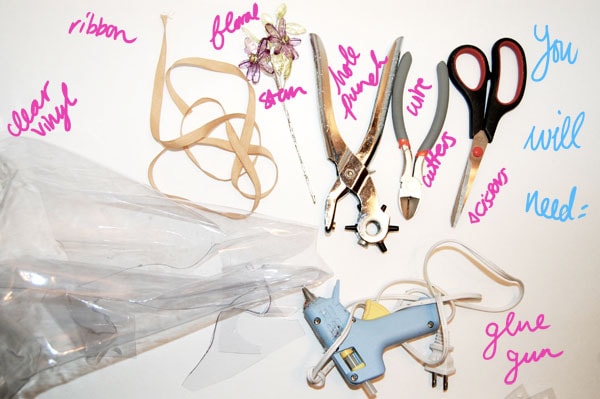 Clear vinyl
Floral stems (I ended up choosing ones that feature "crystal" petals, because they remind me of ice and snowflakes)
Ribbon (I chose a nude)
Hole punch tool
Wire cutters
Scissors
Hot glue gun
Step One: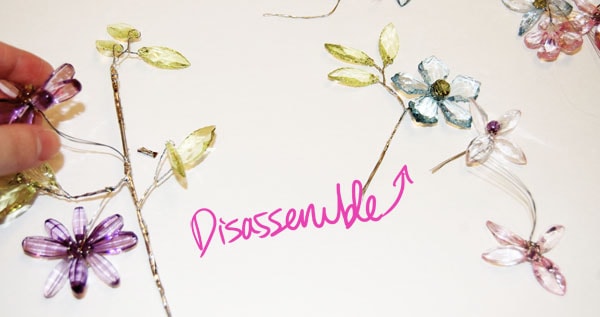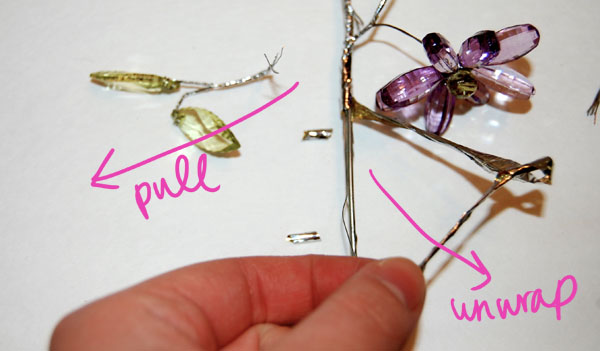 Disassemble the floral stems. For the stems I had, I simply unwrapped the foil and pulled the individual pieces from the main stem. For more stubborn pieces, simply chop them from the main stem using wire cutters.
Step Two: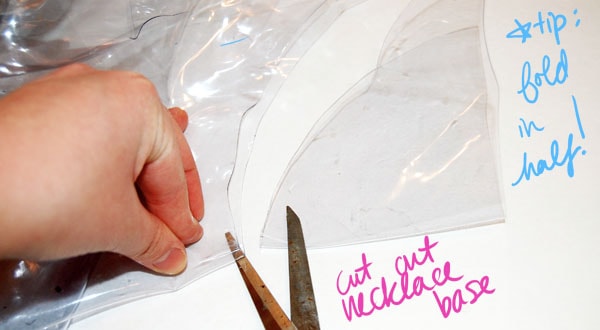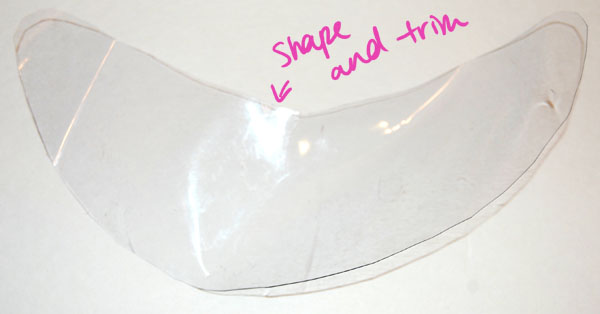 Cut out the base for your necklace. I wanted a half-moon-esque shape, so I first cut a half-circle, then trimmed it to my liking. A helpful step here is to draft the necklace base – sketch it onto scrap paper and use measuring tape to find out exact measurements.
*Pro-tip: fold the vinyl in half and cut out 1/2 of the shape for perfect symmetry!
Step Three: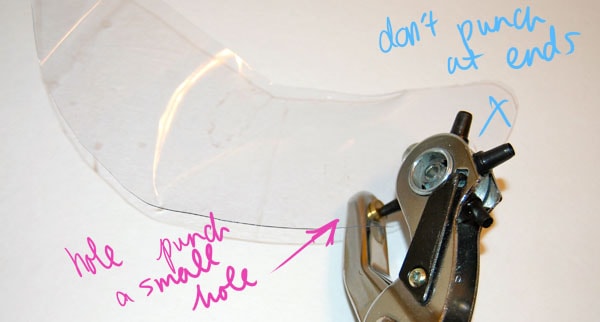 Using the smallest hole setting, punch a hole in the vinyl where you want a flower to go. The only limitation to this is stay away from the ends of the necklace… I'll tell you more on about that in step nine.
Step Four: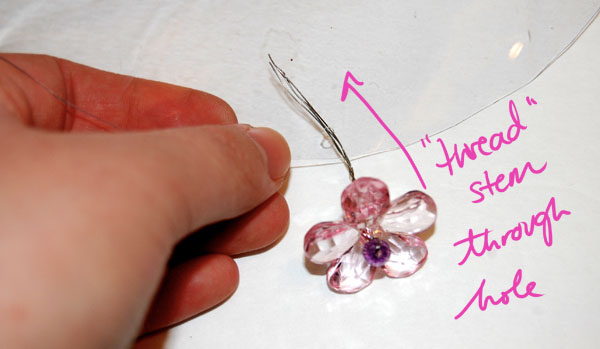 "Thread" the floral stem through the hole made in step three.
Step Five: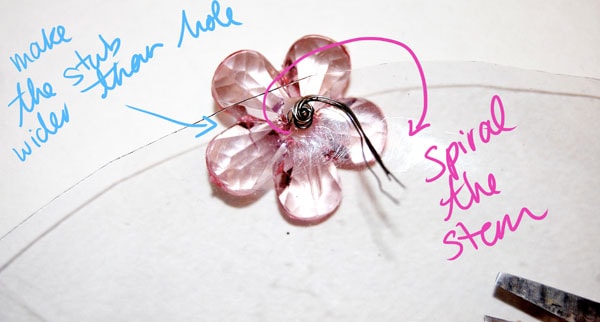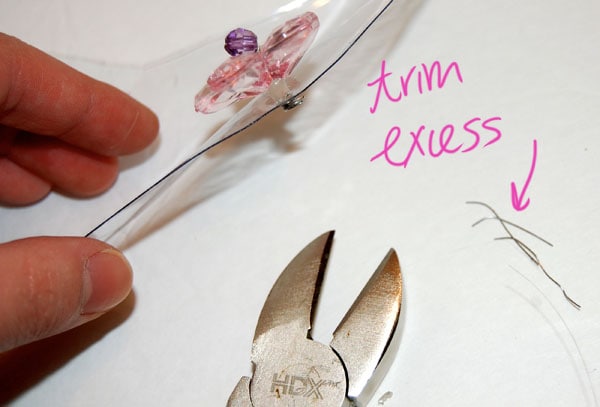 To secure, simply twist the stem into a spiral loop bigger than the hole made in step three. Trim any excess.
Step Six:
Repeat steps 3-5 until you get a design to your liking!
Step Seven: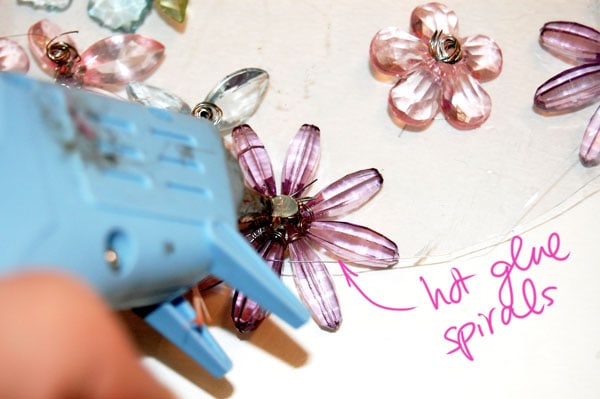 Now, we don't want to get poked by the stabby wire ends when wearing the necklace, so add a blob of hot glue onto the spiral loop, making sure to cover any pointy ends; this helps "cushion" the wire nubs and further secures each flower.
Step Eight: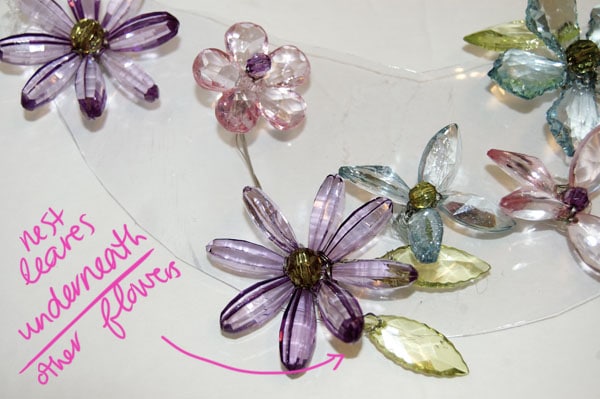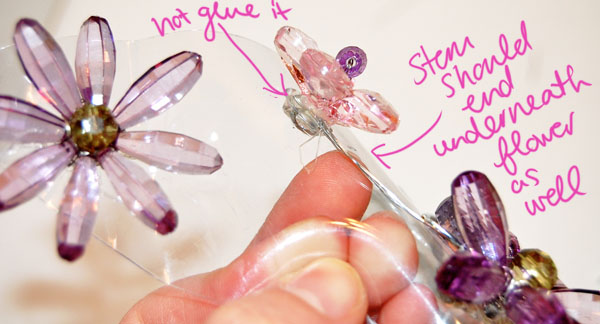 I wanted to add leaves as well, since I really liked the look of the silver "stems." To do this, nest the leaves near other charms. Next, nest the base of the stem underneath another floral charm. To secure, simply hot glue the stem base underneath the floral charm, as shown above.
Step Nine: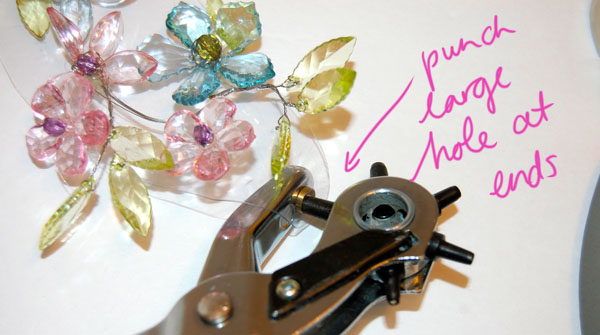 Almost done! Choose the largest hole setting on the tool, and punch out a large hole on either end of the necklace.
Step Ten: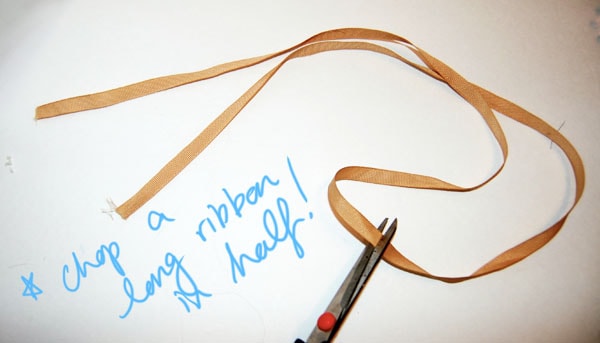 Cut two really long lengths of ribbon. (I like to cut an extremely long ribbon first, then chop it in half to make sure I get two equal pieces.)
Step Eleven: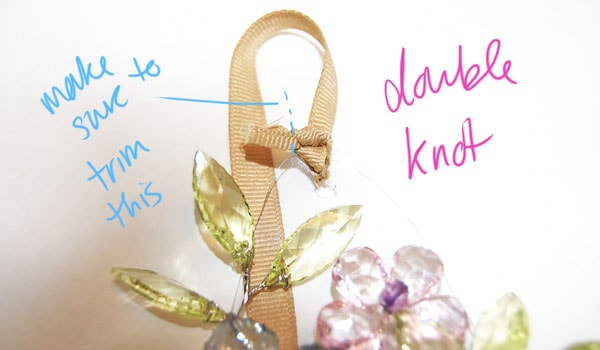 Loop each ribbon through the hole from step nine, then double knot it and trim any excess ribbon.
Step Twelve: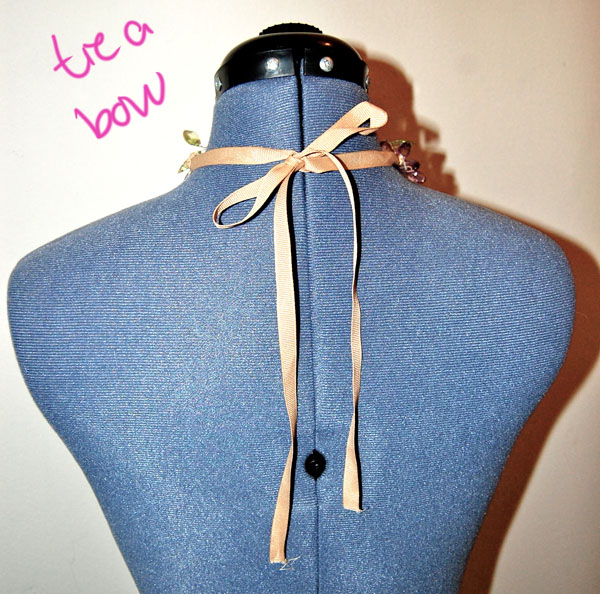 To wear, simply tie the ribbon into a bow.
Feedback please:
Do you love winter, or you just can't wait for spring like me? What do you think of this DIY (is it fabulous/silly/overdone?)? Are there any other DIYs you would like to see the tutorial for? Let me know in the comments!