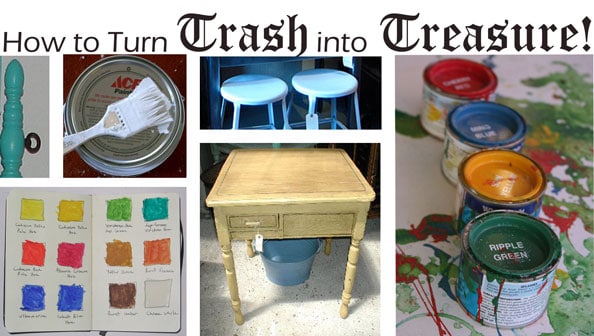 Editor's Note: Every Sunday, Blair shows us how to decorate our apartment or dorm without spending a fortune. Since your room says as much about you as your outfit, what do you want yours to say? This week, she'll show you how to give an old piece of furniture a makeover for cheap!
Have you ever envisioned the perfect piece of furniture but weren't able to find it anywhere? Or have you found something you loved in a store but couldn't afford the hefty price tag?
With a little knowhow and some DIY skill, those problems will be a thing of the past! This article will show you how to turn old furniture you find in your attic, at yard sales, or at thrift stores into new and unique furniture you'll love!
The Process
Step 1: Go hunting!
The first step in creating your own unique piece of furniture is to find an old piece that you want to remake.
Look around your parent's attic, thrift stores, and on craigslist. Examine each piece and envision what you could turn it into! You can start small with things like picture frames, small tables, or stools, but eventually you might want to look for pieces like chairs, dressers, and desks for the best savings and style potential.
Step 2: Prep work
After you've found something you'd like to remake, it's time to get it ready!
In order to make your furniture beautiful, you first need to clean it and prep it for painting. I usually just fill the sink with hot water and a little bit of dish soap, then use a rag to wash off the surface. I do this a few times, letting the piece dry in between each step. That way, you can get off all the dirt and oils that might prevent it from holding paint.
Next, use steel wool or sandpaper to rough up the surface of the wood. Creating a rough surface is crucial to getting your paint job to stay!
Finally, wash off the dust you've created from sanding. Now your piece is ready for priming.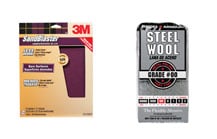 Step 3: Priming
Now it's time to prime your piece of furniture to get it ready for painting!
I usually use a water based, stain blocking primer, but make sure to talk to a customer service representative when you buy your paint. The most important part is finding a primer and a paint that work together! For example, you can't use an oil-based primer with acrylic paint.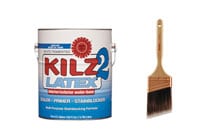 Step 4: Painting
This is the fun part! I usually use an acrylic paint in a color that I love. Acrylic paint is much easier to use (and way easier to clean up), but if your furniture is going to be subjected to a lot of wear an tear, oil based paint might be the best bet. Either way, make sure to follow the directions on the can… and the more coats, the better!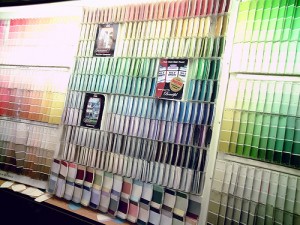 Step 5: Enjoy!
Once your furniture has completely dried, put it in your room, sit back, and be proud of your handiwork!
Shopping List:
used or antique wooden furniture you'd like to remake
sandpaper or steel wool
paintbrushes and/or rollers
primer and paint that go together in a color you love!
And for a little inspiration, here's a peek at two projects I completed recently for my own room!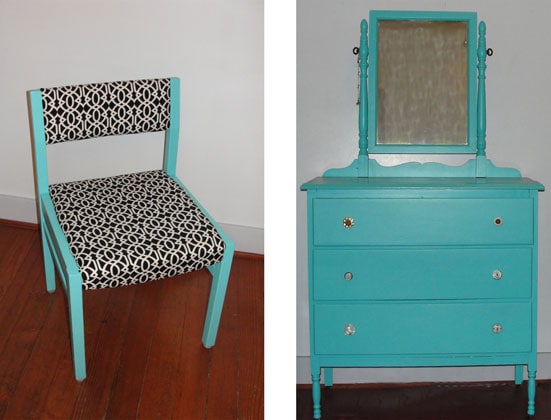 So, do you DIY?
Do you ever attempt DIY projects like this one? Do you love decorating your room/apartment to express your personality? Have you come up with creative ways to turn something old into something new and unique? Leave a comment and tell us about it!